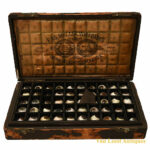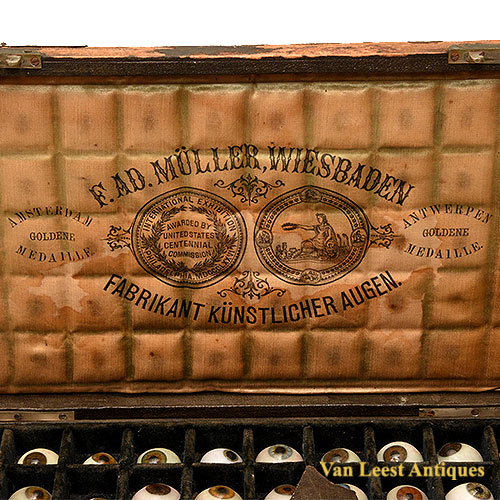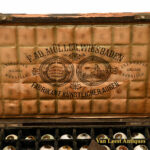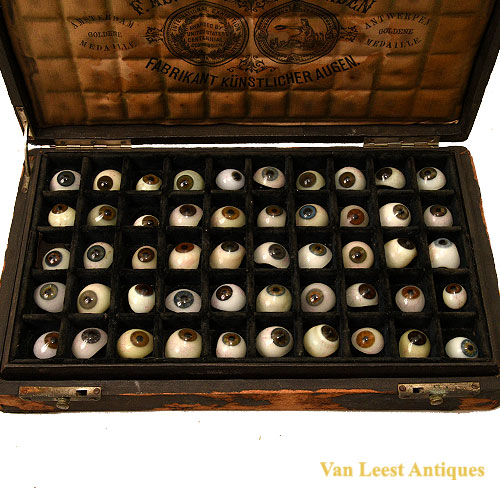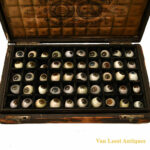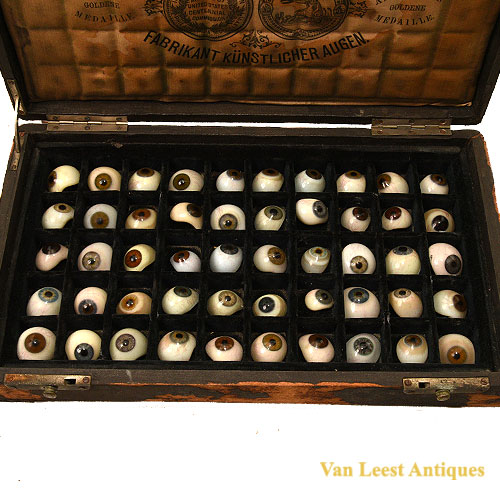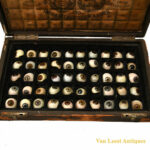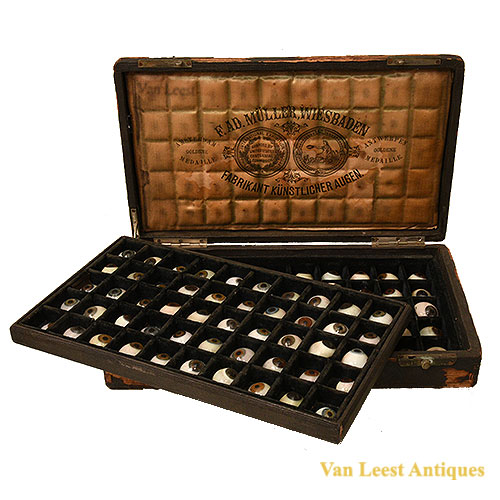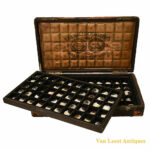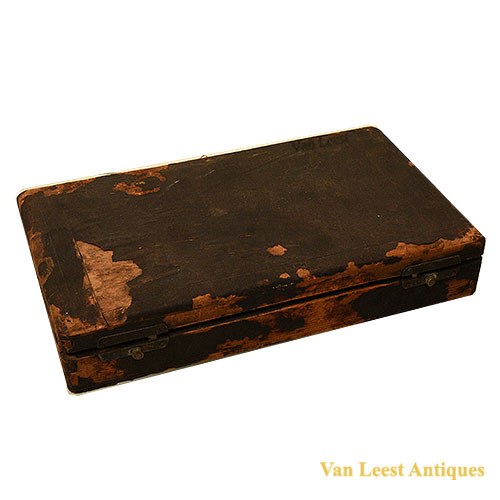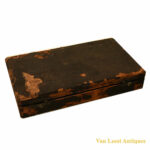 F. Ad. Müller Artificial eyes in Case, C 1880
Sold
F. Ad. Müller 100 Artificial eyes in Case, C 1880. The hunderd hand blown prosthetic glass eyes become in original case with the following desciption on the inner side of the lid:
F. Ad. Mülle, Wiesbaden / Fabrikant Künstlicher augen / International Exhibition Philadelphia MDCCCLXXVI Awarded by United States Centennial Commission / Amsterdam Goldene Medaille / Antwerpen Goldene Medaille.
In overall good condition, the padded leather pine case has several damages on the leather. Measurements 32 x 19 x 6 cm.