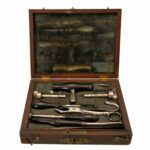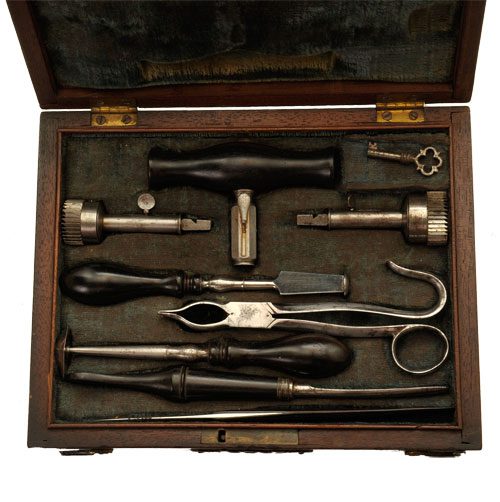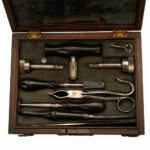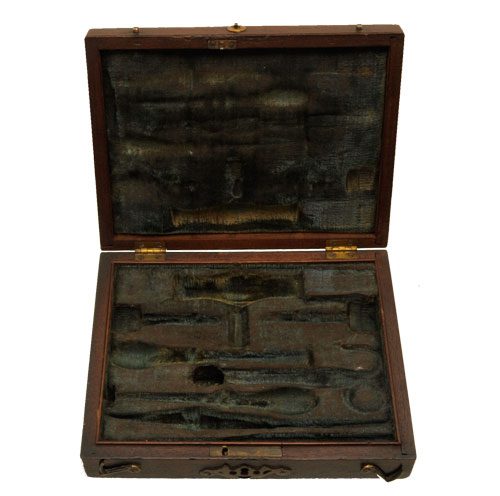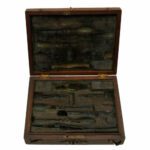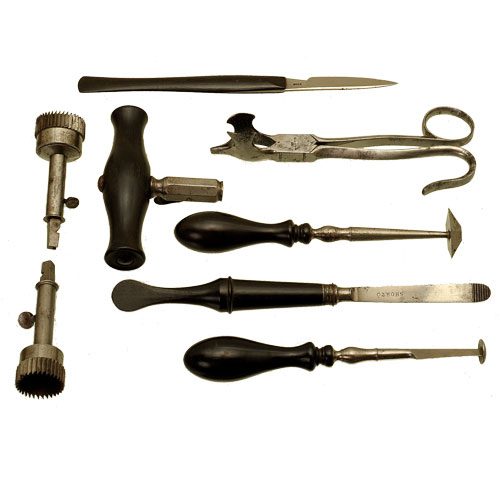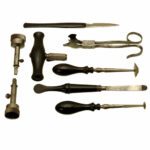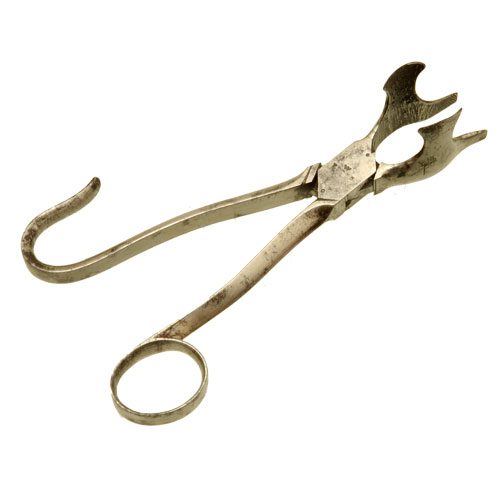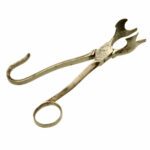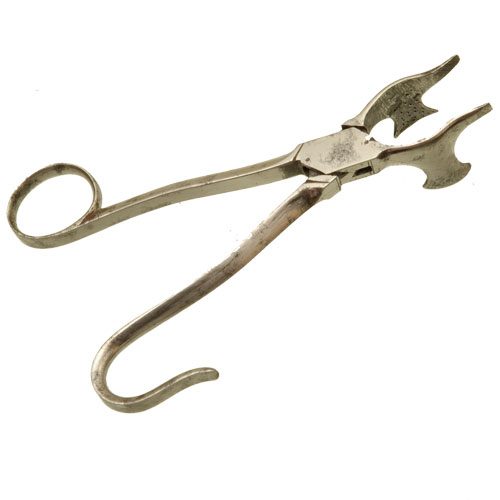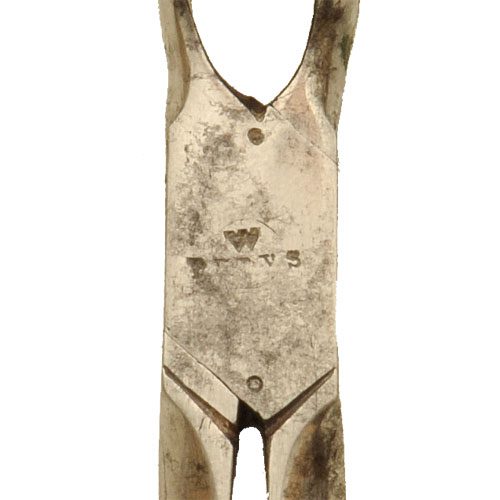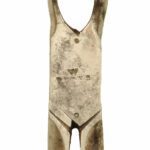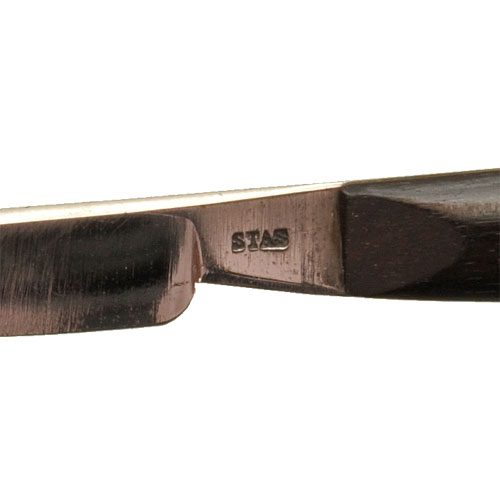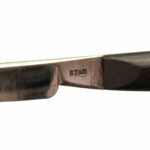 Pepys Neurosurgical Set, C 1760
Sold
A fine fitted neurosurgical set dating to the 18th century signed by Pepys. The green velvet lined mahony case is in good condition
It contain 8 compartments which accommodate a full set of instruments made from polished steel and ebony. The set consist of the following instruments; one detachable handle and two trephines attachments, a scalpel, elevator, scissor handled cranium forceps, a starter trephine and one raspatories. .
The unusually shaped pair of cranium forceps were invented in the early 18th century by Samuel Sharp (1700 – 1788). These were designed to grasp and lift out disks of bone from the skull after trepanning and the distal and ventral extensions of could secure rondelles of different sizes. The forcep is signed by W / Pepys, was situated in London 1748 – 1805. The Scalpel is signed Stas
Measurements case : 21 x 16,5 x 5 cm.
A simulair box is in Museum Wellcome collection in London. See Website page https://wellcomeimages.org/indexplus/image/L0058130.html