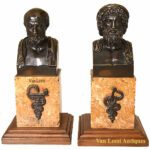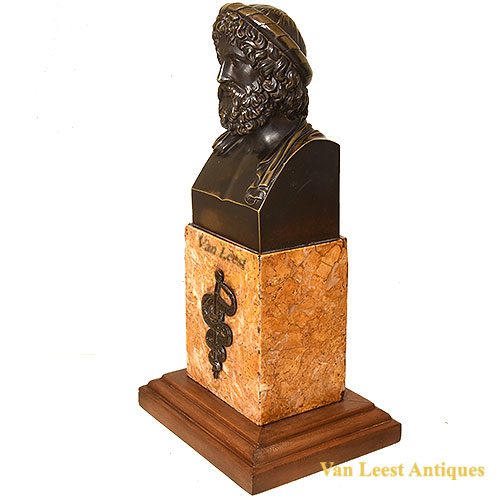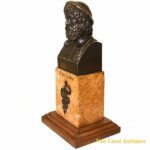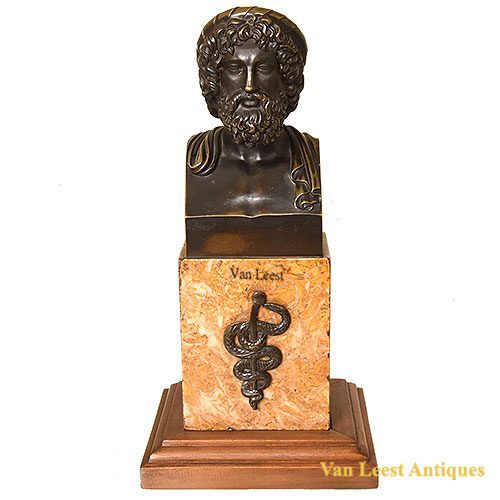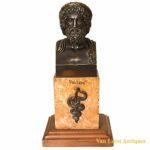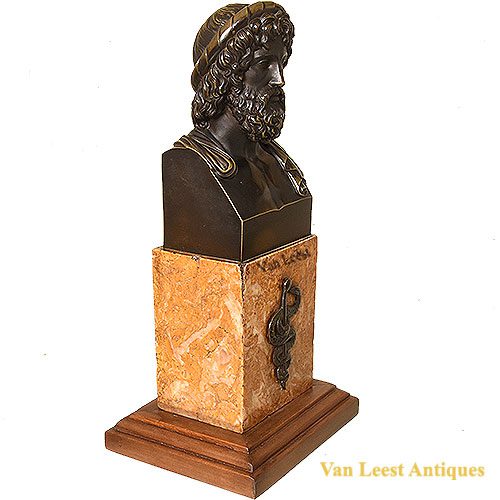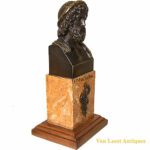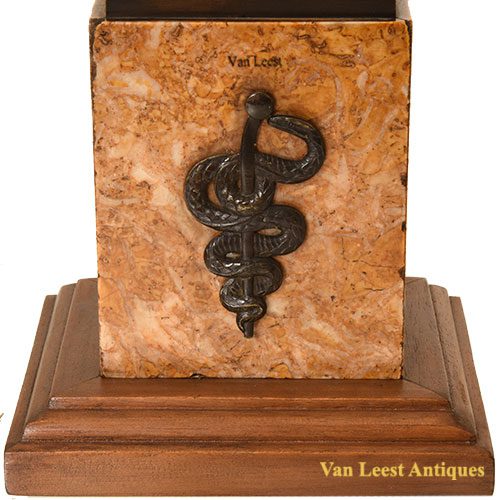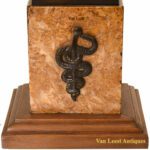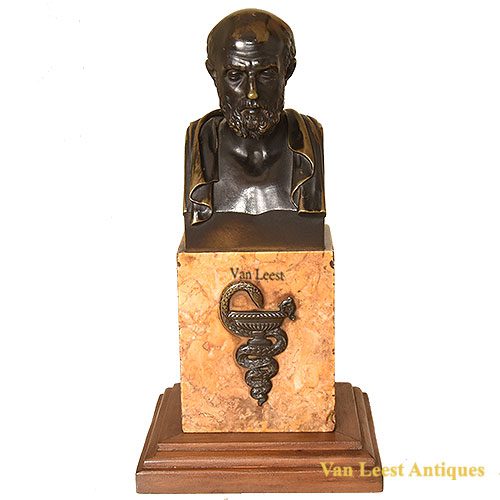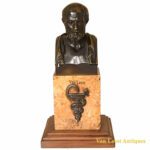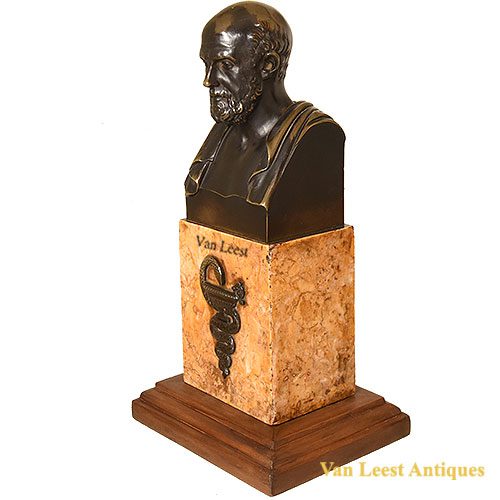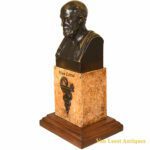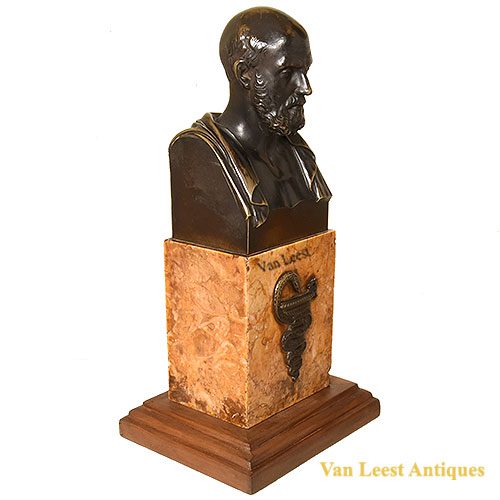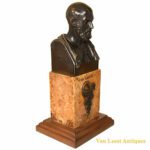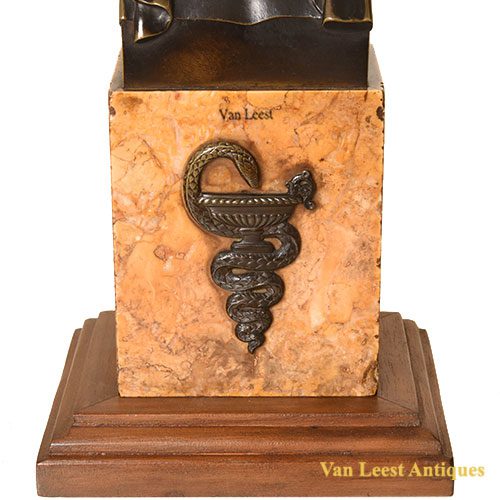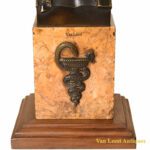 Asklepios and Hippocrates Statues, C 1830
On application
Two Bronze statues of Asklepios and Hippocrates on a marble base coming from a marble counter in a Paris pharmacy and will be dated 1830. The wooden frame of the marble base is to stabilize the statues and are made in the 20th Century.
Asklepios is a hero and god of medicine in ancient Greek religion and mythology. He is the son of Apollo and Coronis, or Arsinoe, or Apollo alone. Asclepius represents the healing aspect of the medical arts. On the marble pedestal of Aesculape there is a Brass Rod of Aesculape where it is associated with medicine and health care.
Hippocrates of Kos, also known as Hippocrates II, was a Greek physician of the Age of Pericles (Classical Greece), who is considered one of the most outstanding figures in the history of medicine. He is often referred to as the "Father of Medicine" in recognition of his lasting contributions to the field as the founder of the Hippocratic School of Medicine. On the Marble pedestal of Hippocrates there is a brass Bowl of Hygieia, a snake drinking from a cup as the symbol of pharmacists. Both are based on the single snake, which represents wisdom and healing thanks to its skin-changing abilities.
The Statues are 31,5 cm high