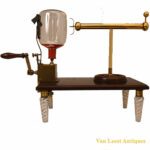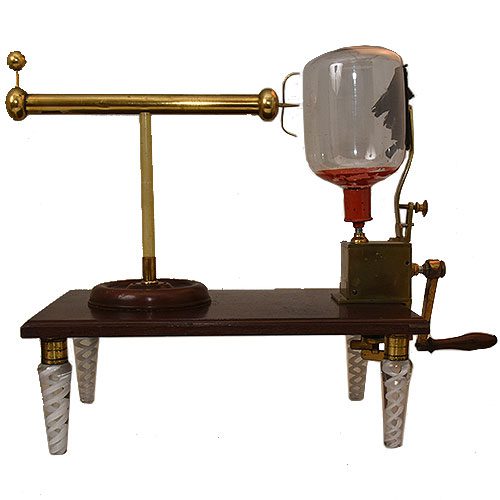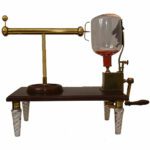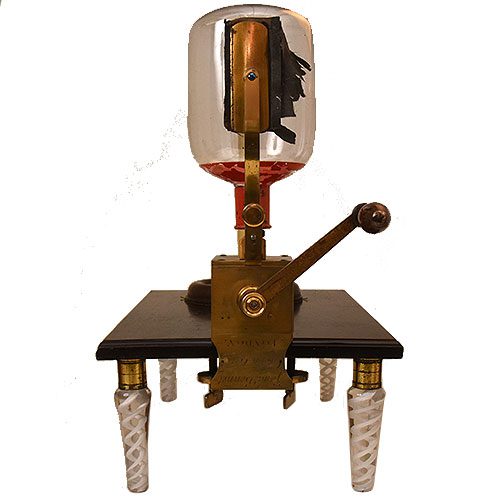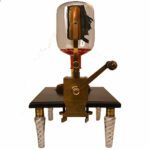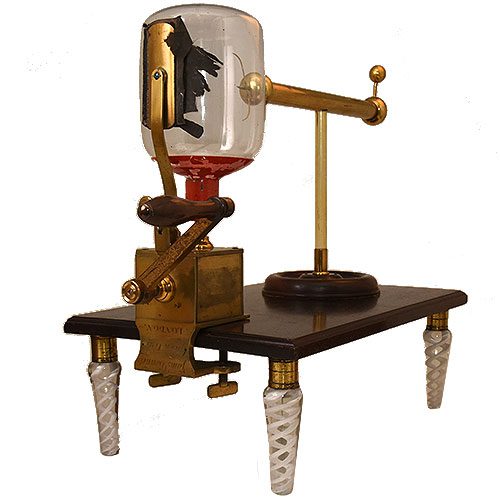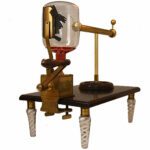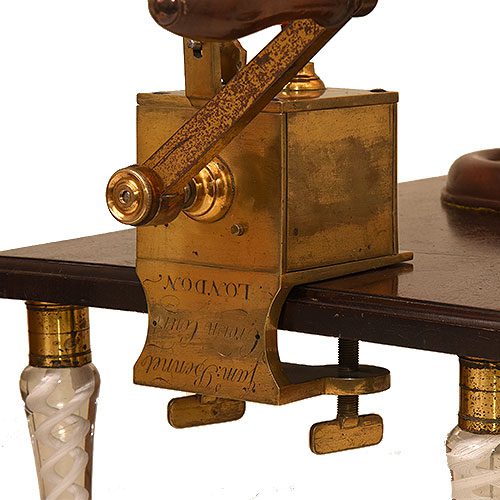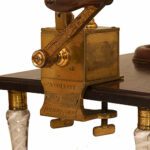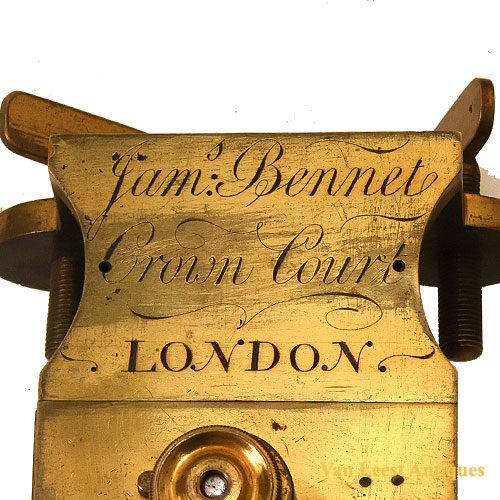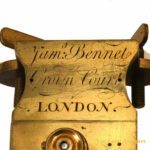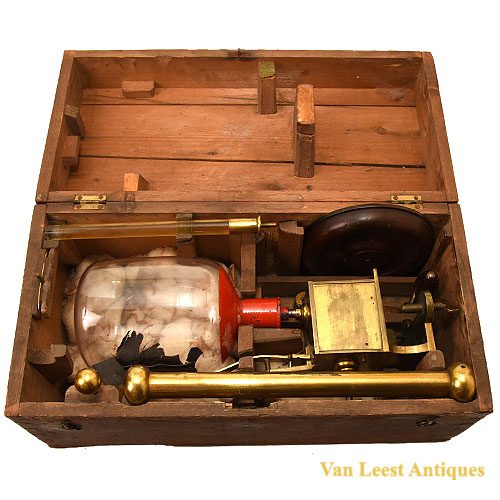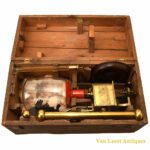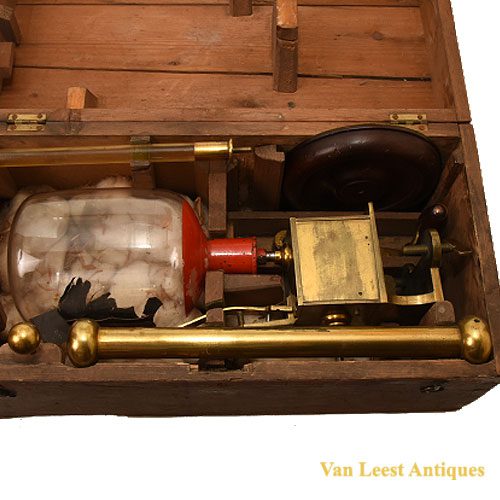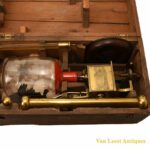 Electrostatic globe machine by John Bennet.
Sold
Superb electrostatic globe machine in original pine carrying case signed James Bennet, Crown Court, London in a typical mid eighteenth century script. John Bennet with the alternative spelling Bennett, is listed as a maker of mathematical, philosophical and optical instruments from 1735-1770 at Crown Court. He had a large business with numerous apprentices, three of which had the christian name James so the wrong christian name may be a simple mistake or possibly indicate joint work with one of his apprentices.
There is no doubt given the address that this machine was made by the workshop of John Bennet who listed himself as by appointment to the Dukes of Gloucester and Cumberland. The most likely date of this instrument is after 1753 when he used the shortened address presumably because his business had expanded to fill much or all of Crown Court. There is a repair to one side of the three prong 'trident' that fits on to the end of the prime conductor, the top of the glass rod support for the prime conductor is sharp indicating a slight shortening and the end of the winding handle has a later steel square inserted into it. This is a museum quality piece and it is mounted on the finest insulated table with magnificent glass legs. A table such as this would only have been made for an important (and wealthy) private client (possibly one of the Royal Dukes?) and as such may well be unique. Sizes: globe box  23 cm x 46 cm height 20 cm, Globe diameter 13 cm length excluding the neck 16 cm. Insulated table 46 cm x 30.5 cm and 15 cm height.