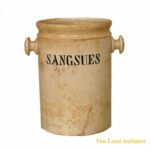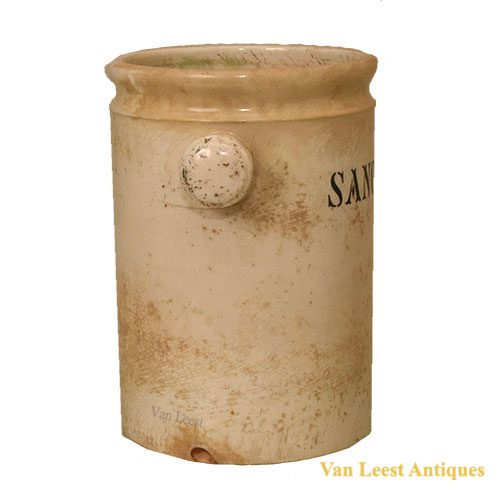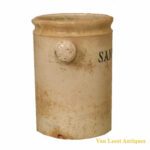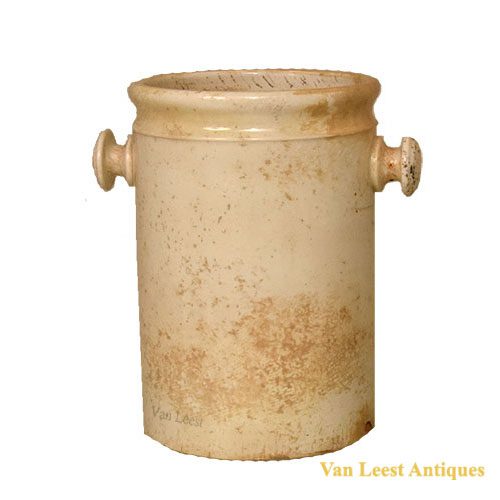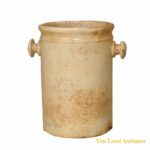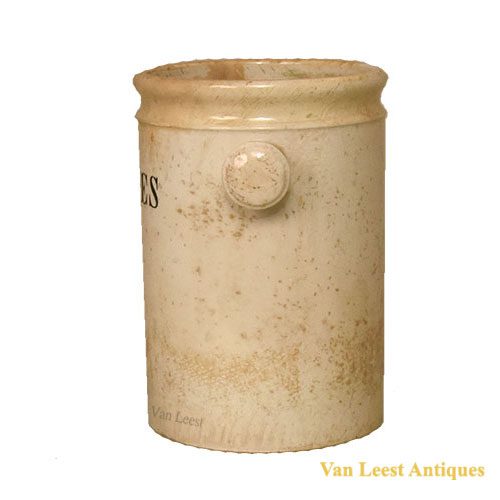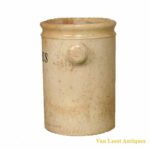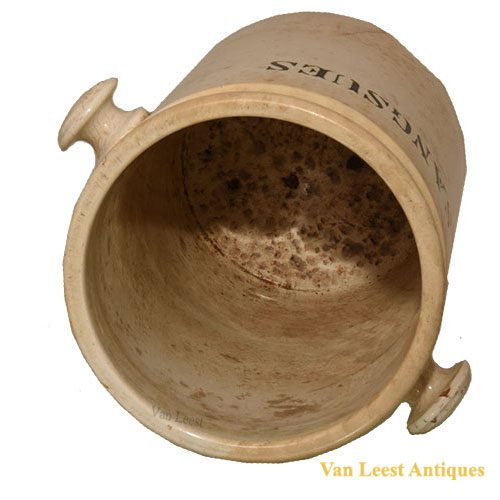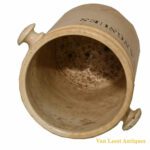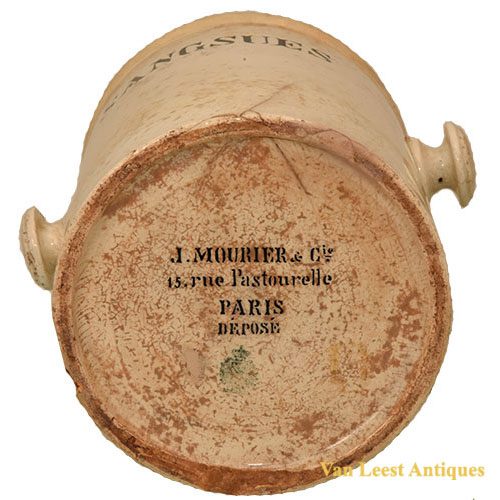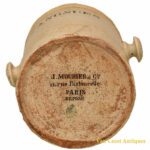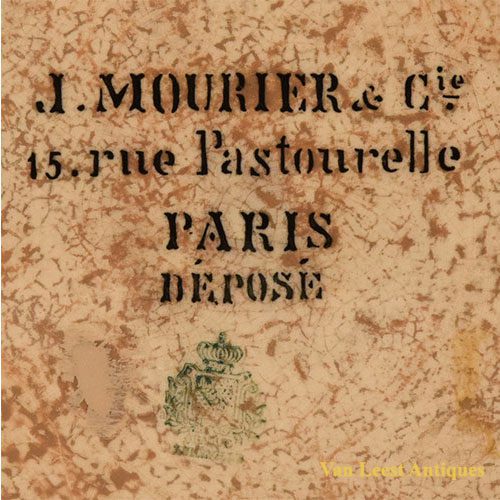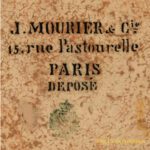 Leech pot by J. Mourier & Cie ca.1860-1880
On application
A French leech pot which is dated between 1860 and 1880 signed with a green hallmark by:
1. Mourier & Cie
15, rue Pastourelle
Paris
Déposé
The pot has no lid because a cord would be tied around the everted lip to secure a piece of muslin which would prevent the leeches from escaping whilst still allowing them to breathe.
The pot has some cracks but is overall in good condition. Measurements of the pot are:
24 cm high and a diameter of 17 cm.