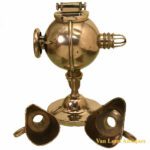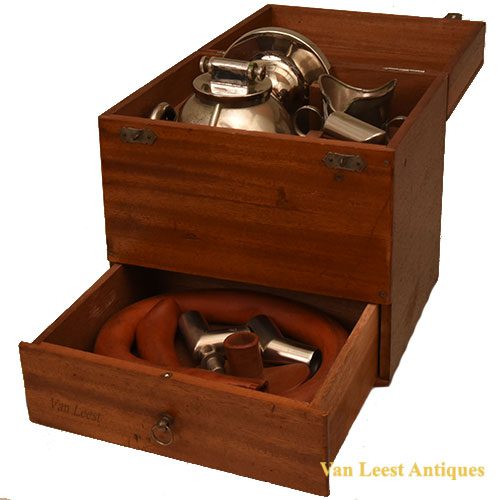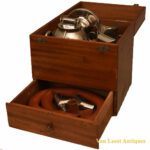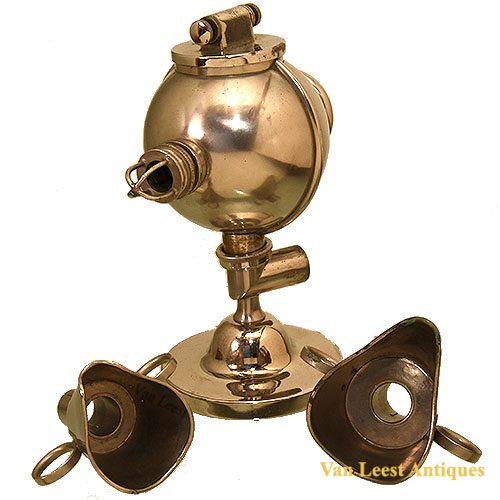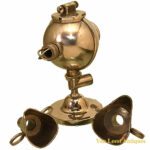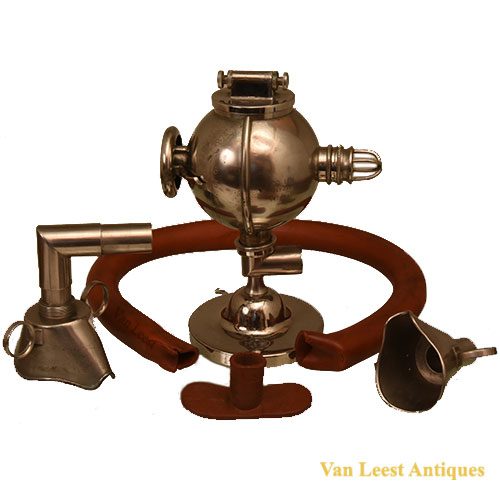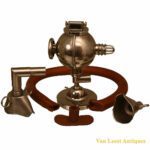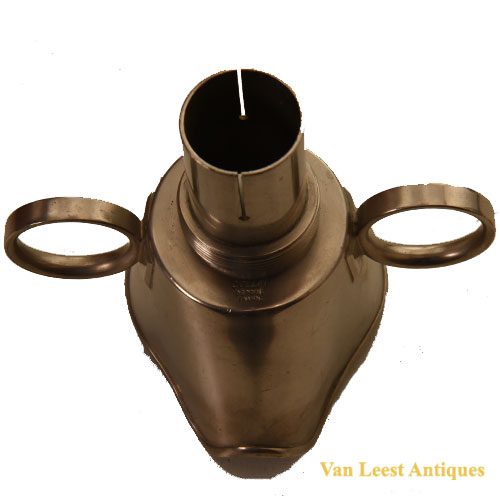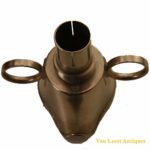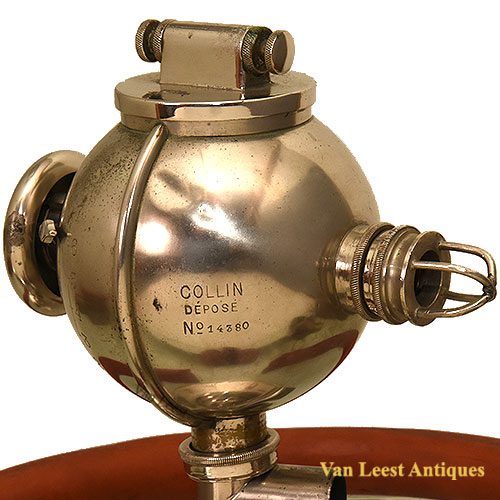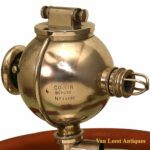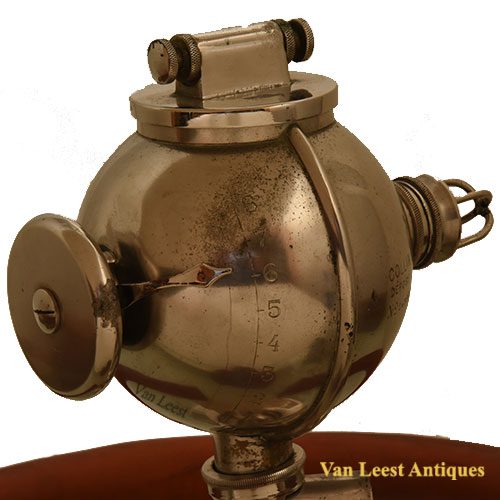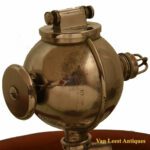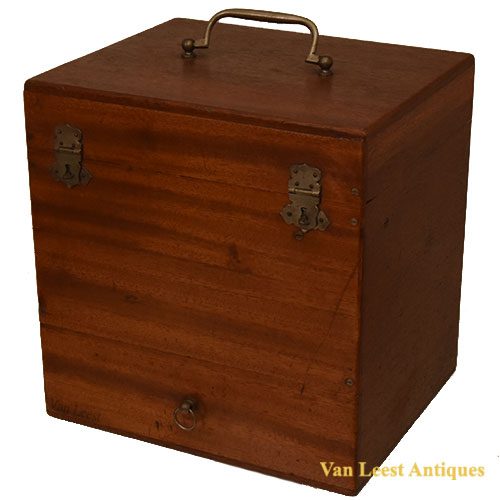 Louis Ombrédanne Ether Inhaler, C 1930
Sold
An Ombrédanne ether inhaler set in original mahogany box. The set comes with two ether mask, a child and a adult one including the tubes. The set is signed on several places by Collin Depose No 14380 and will be dated at the 1930.
Louis Ombrédanne (5 March 1871 – 4 November 1956) was a French pediatric and plastic surgeon born in Paris.
Measurements box 20 x 25 x 25 cm.