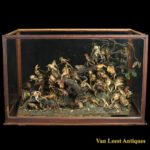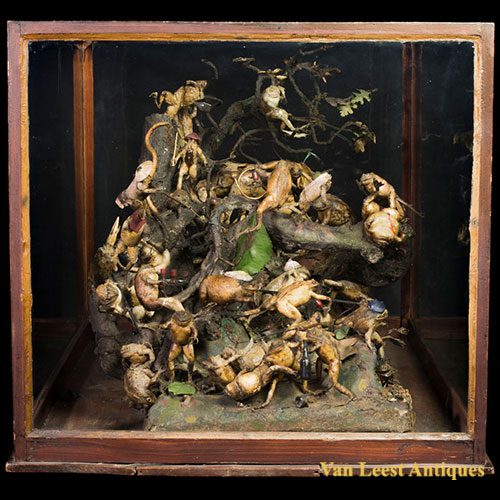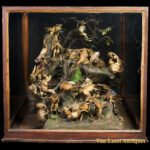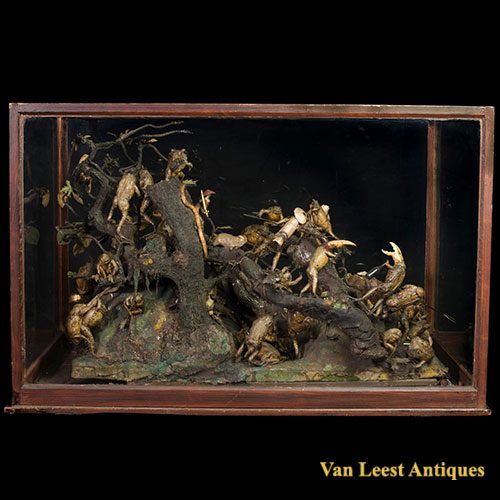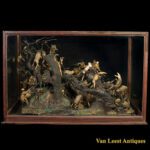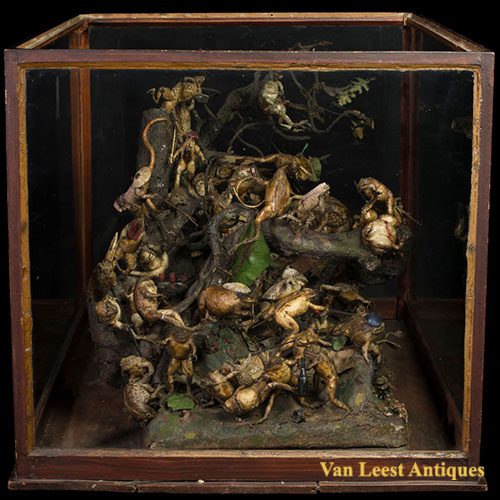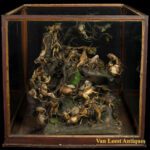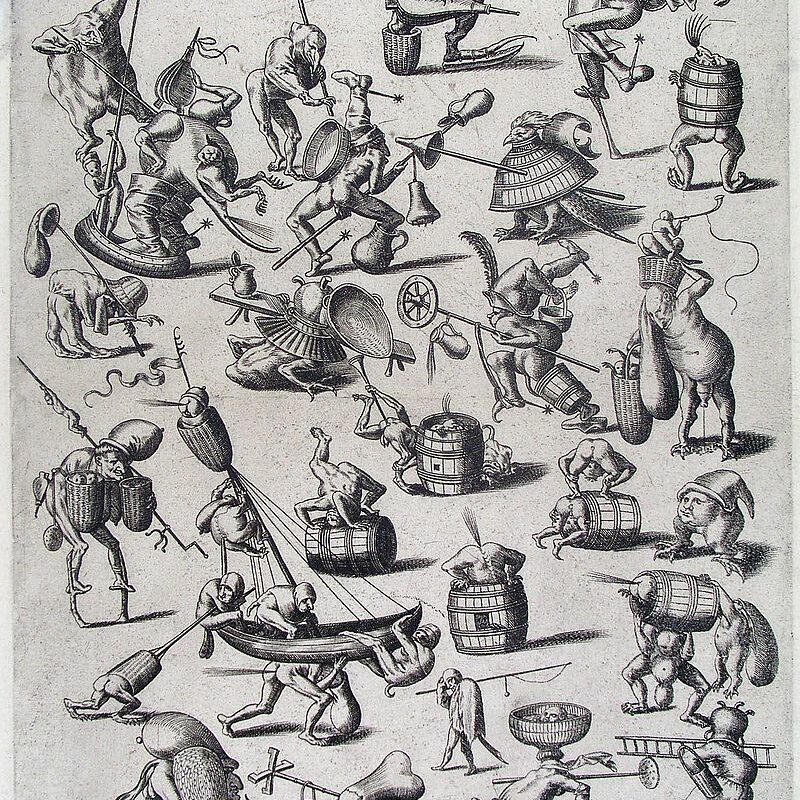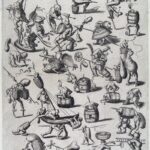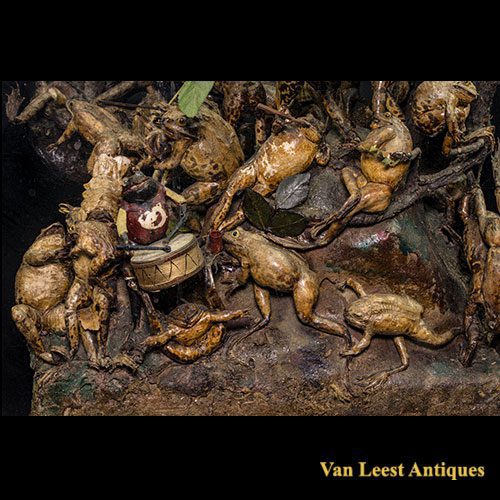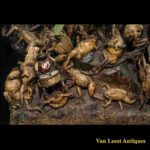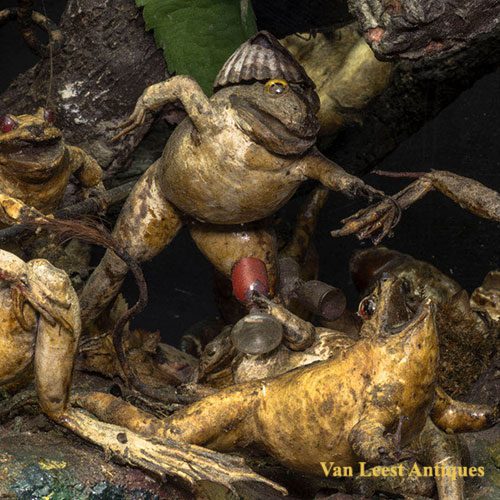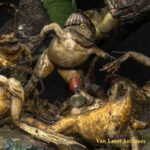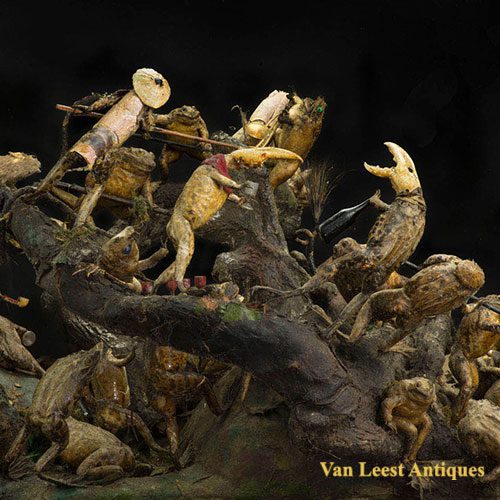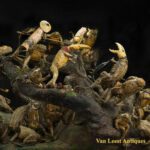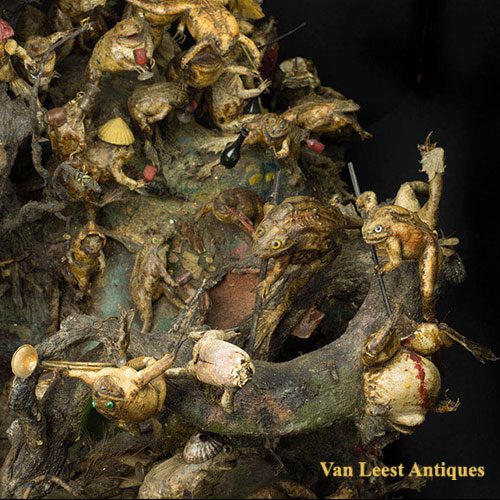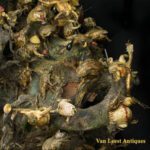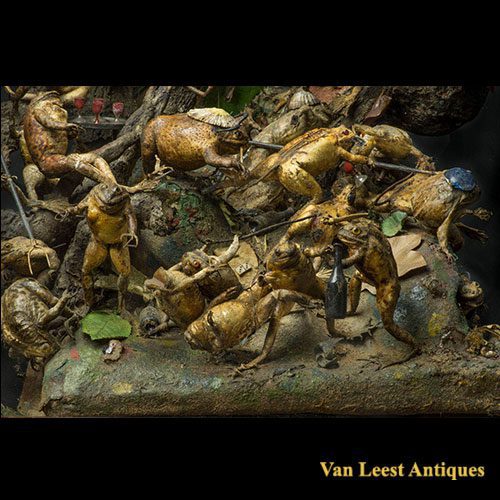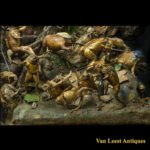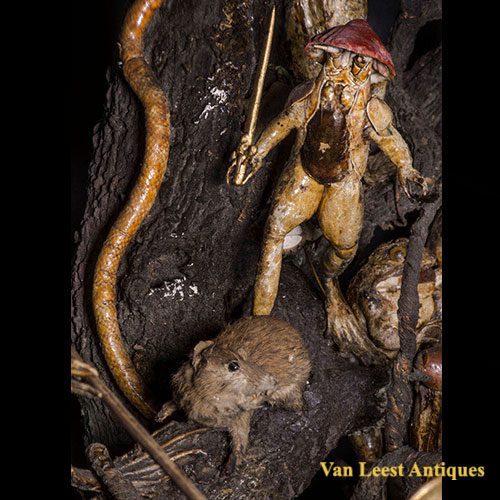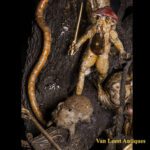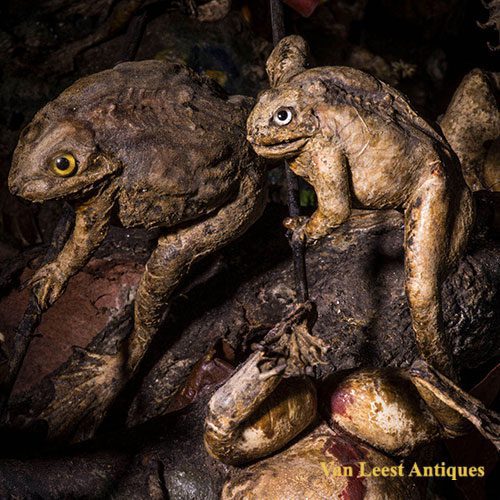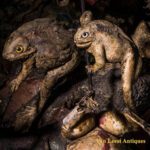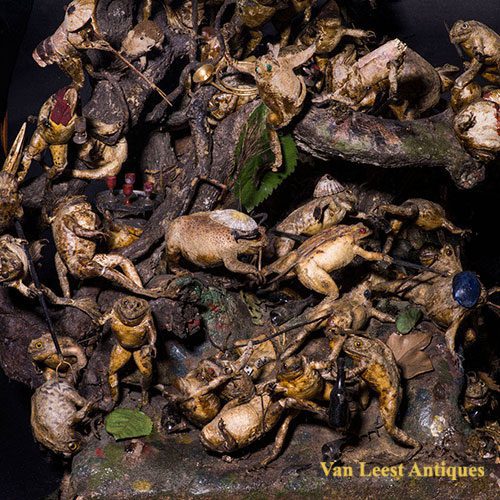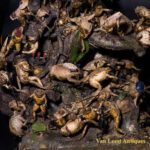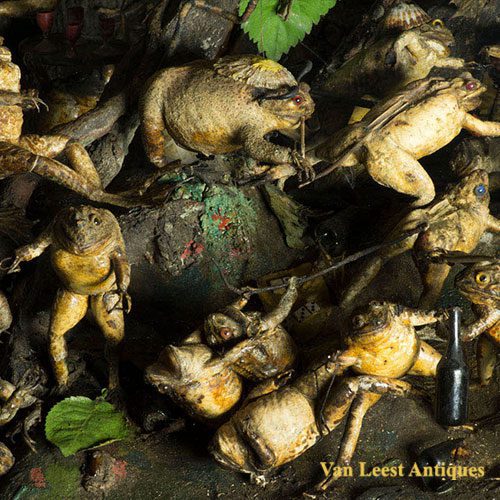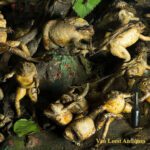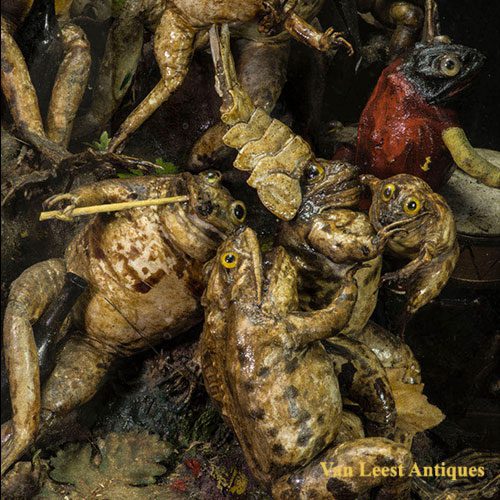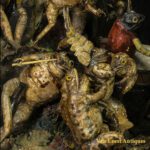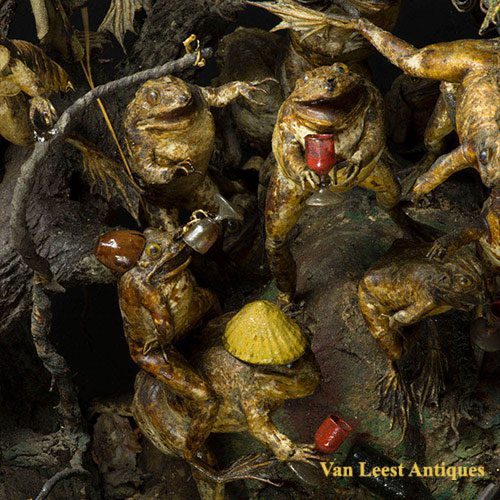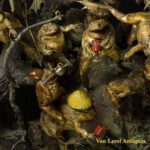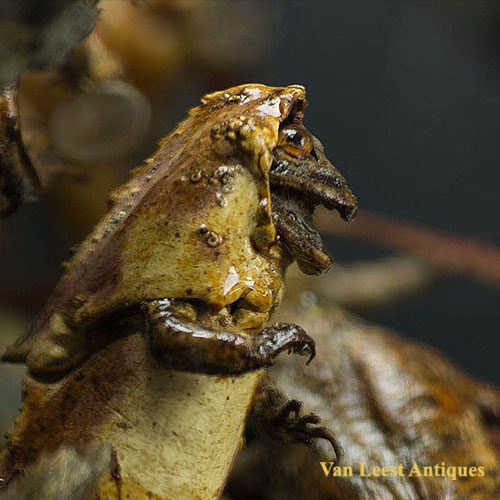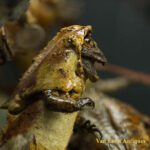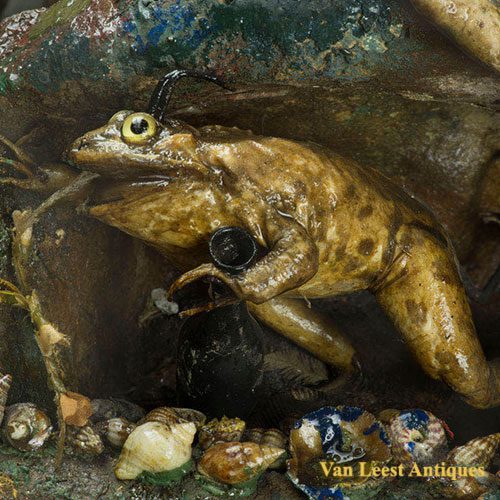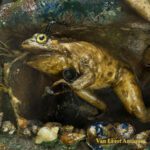 taxidermist frogs in a Jheronimus Bosch style. (Copy)
Sold
A taxidermist scene of stuffed frogs in a Jheronimus Bosch style. This production was made at the beginning of the last century by the fathers of the mission house "Sanctus Verbi Dei" in Steyl, in the south of the Netherlands.
Hieronymus Bosch, born Jeroen Anthonissen van Aken (c. 1450 – August 9, 1516) was an Early Netherlandish painter of the fifteenth and sixteenth centuries. Many of his works depict sin and human moral failings. Bosch used images of demons, half-human animals and machines to evoke fear and confusion to portray the evil of man. His works contain complex, highly original, imaginative, and dense use of symbolic figures and iconography, some of which was obscure even in his own time. In museum Boijmans van Beuningen you find a engraving of the 'Ieronimus bosch drollen'.
Measurements 89 x 61 x 58 cm.