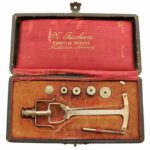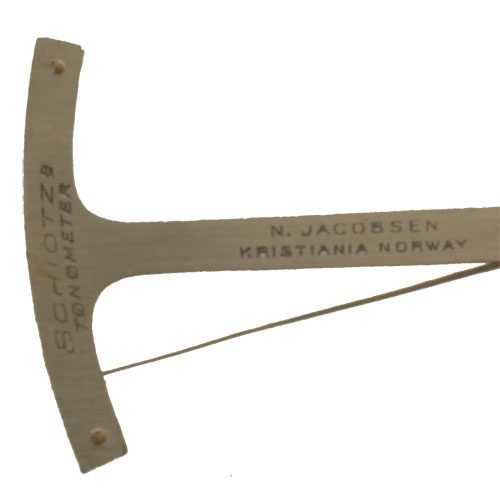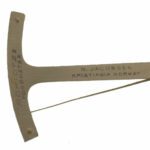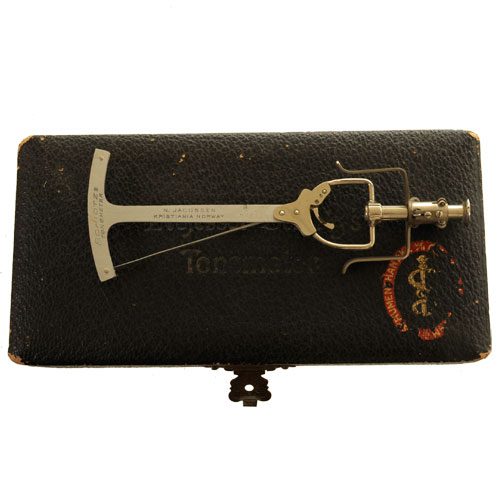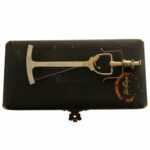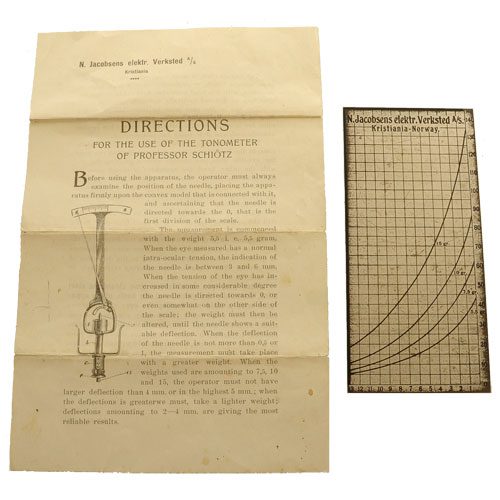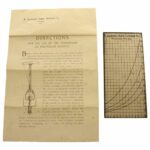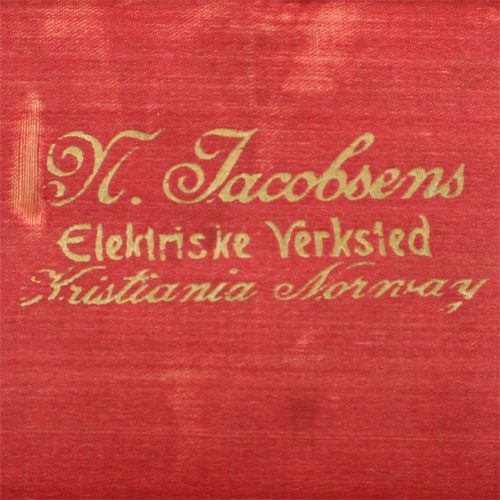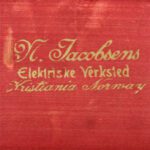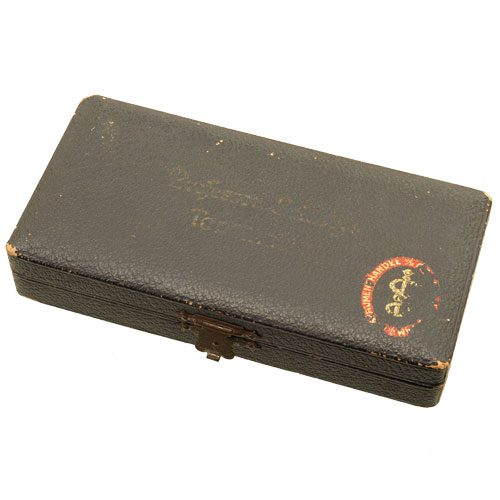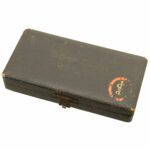 Tonometer in case by Prof. Schiotz.
Sold
It is in its original box which is wood covered in a box, lined with a red velvet and satin. The inside of the lid and on the Tonometer reads N. Jacobsen, Elektriske Verksted Kristiania Norway which was the previous name for Oslo Norway (the name changed from Kristiania to Oslo in 1925)
This medical device was developed/invented in 1905 by Hjalmar August Schiotz the first Norwegian professor of Opthamology. It is used to measure inner eye pressure, also called intraocular eye pressure. This is done by placing a weight on the device and then placing that on the cornea of the patient.
This Schiotz tonometer comes with 4 weights, the 15, 10, 7,5 5,5 and the zero test block. There is also the original table with scales 0 till 13 and 0 till 140 HG, even directions of use in English and French. Overall good condition, it retains its original metal closures and still closes securely. Measurements case 17 x 8,5 x 3,5 cm