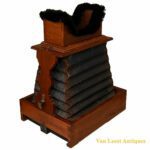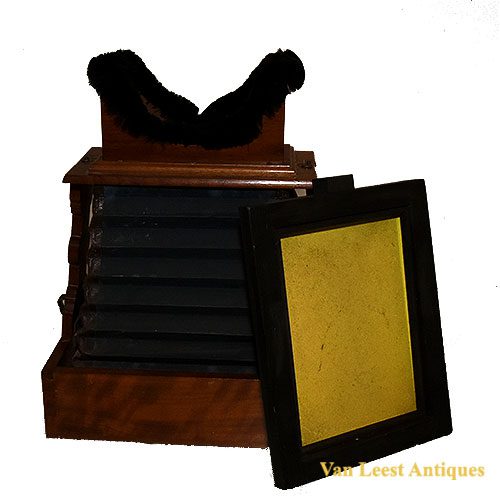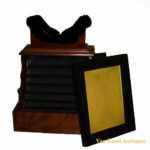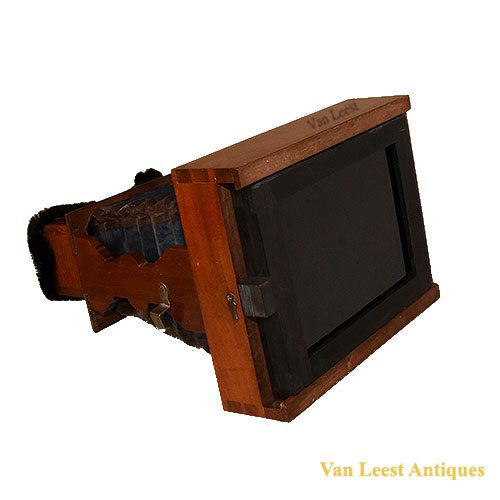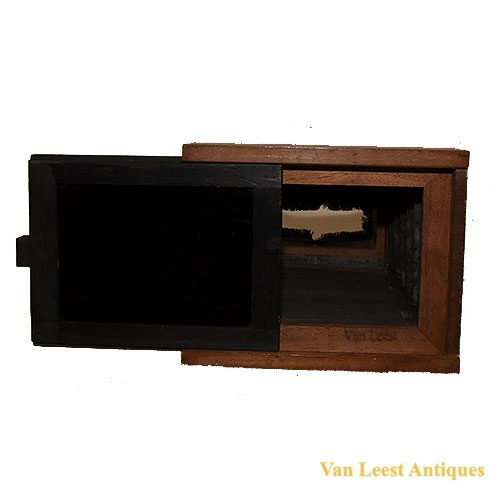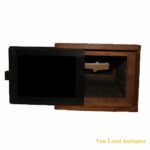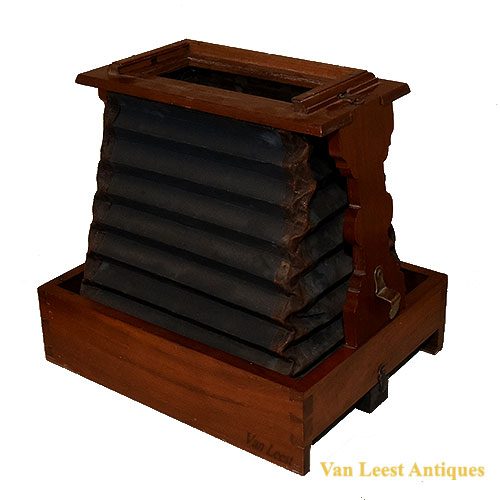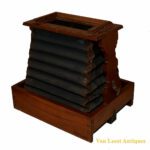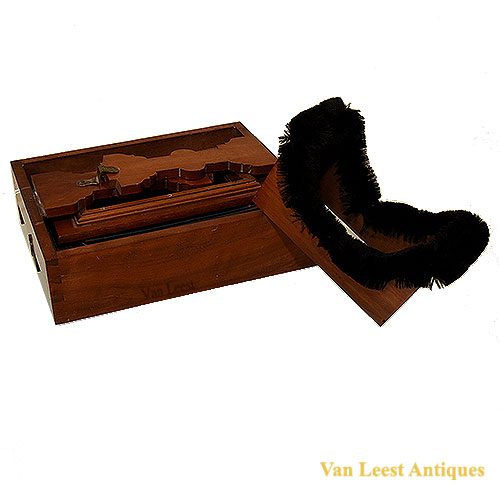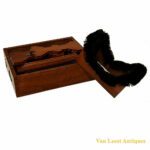 Cryptoscope or Röntgen viewer, C 1900
Sold
A mahogany, folding,  cryptoscope or Röntgen viewer. It has a, faux fur lined, viewer above a canvas harmonica. At the bottom a slide for the wood-framed calcium sulfide fluorescent screen.
Science prof. Enrico Salvione from Perugia was the inventor of the 'criptioscopio' in 1896. It was a cardboard sleeve with at one side with calcium sulfide fluorescent screen and on the other side an eyepiece through which the observer can see the screen sharp without being disturbed by ambient light.
The doctor put between the cryptoscope and the X-ray tube, for example a hand, to see mostly hard tissues and soft tissues on the fluorecent screen. It was also an instrument to tests the quality of the X-ray tube.
Measurement. 25 x 20 x 7cm, extended 25 x 20 x 33cm..