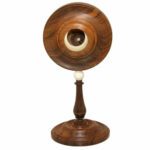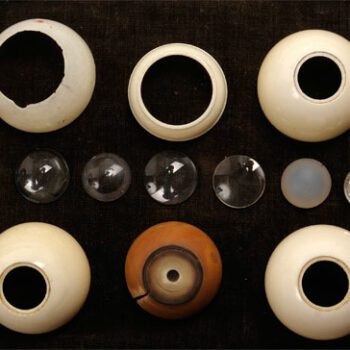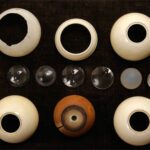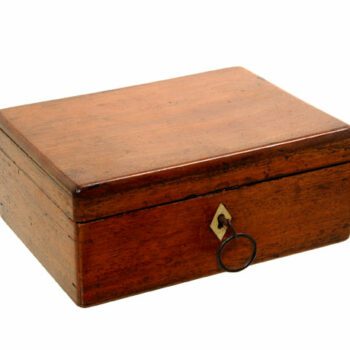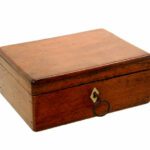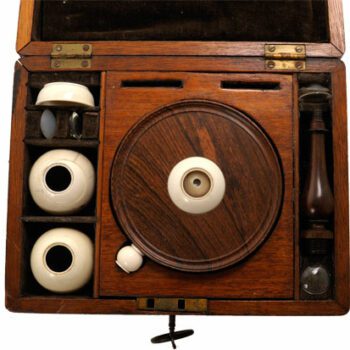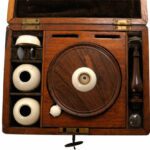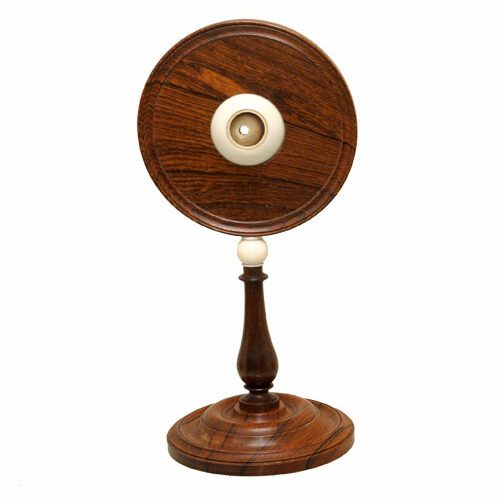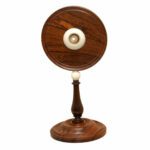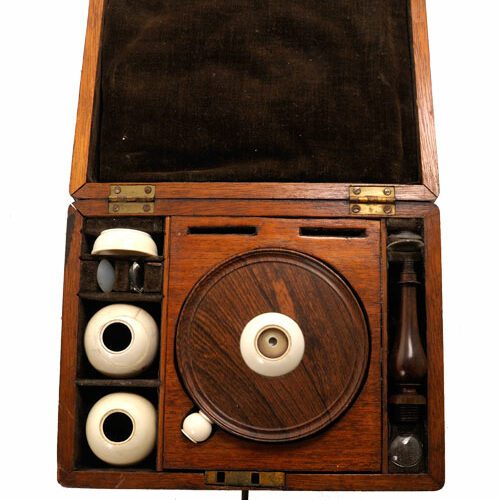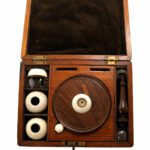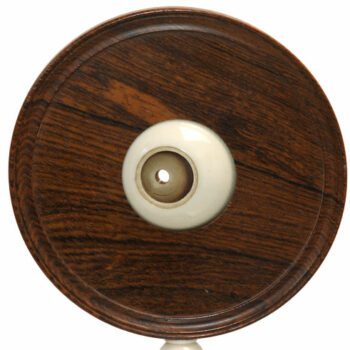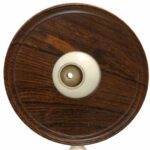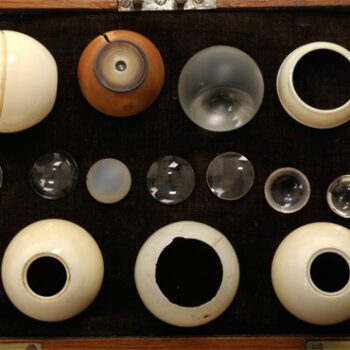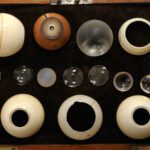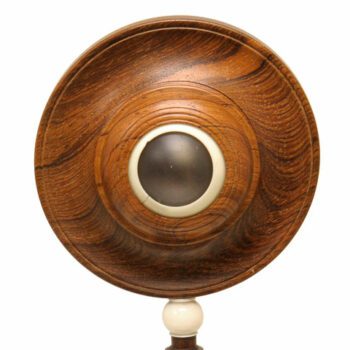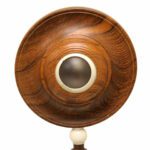 Eye model 18th century
On application
A late 18th century simplified
Representation of an eye demonstration model.
– rosewood (palissander) and ivory demonstration model. The rosewood round
Diameter is 10,5 cm and the model is 21 cm high.
– ivory, buxwood and glass eye ball. 3 ivory ball ( sclera ) with one
Screwing back lid, two extra ivory rings, twisted buxwood with iris,
Homogeneous glass body, 2 glass lenses and 5 glass cornea. You can screw the
Rosewood ring off the back to take out the ivory ball
– mahogany box with an ivory key plate including the key : 21,5 x 16 x 8,5
Cm.