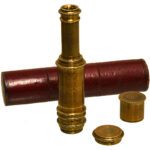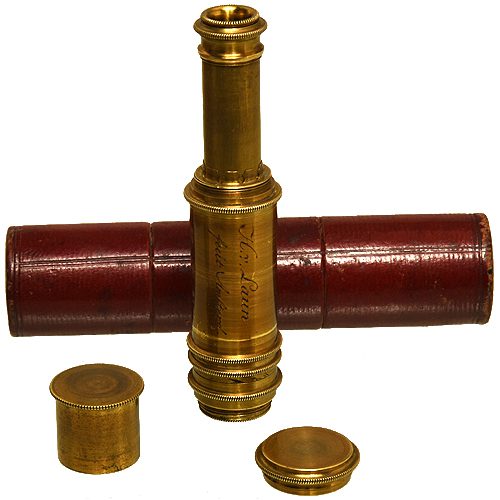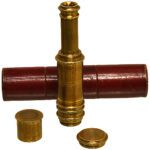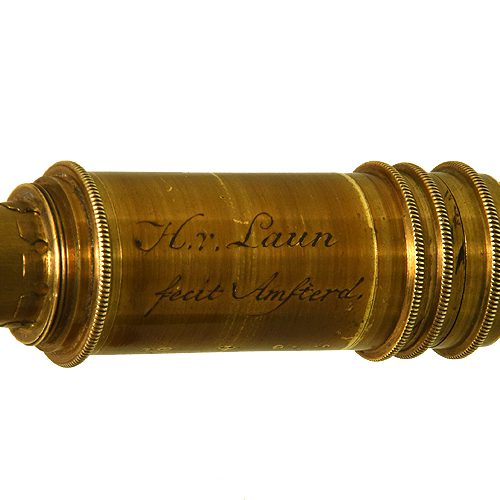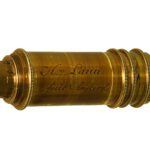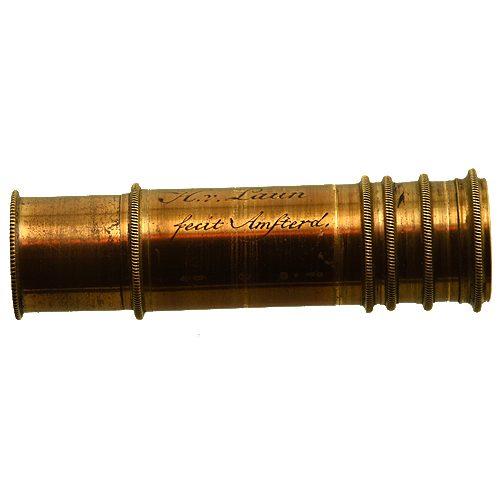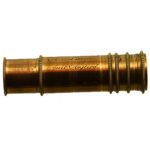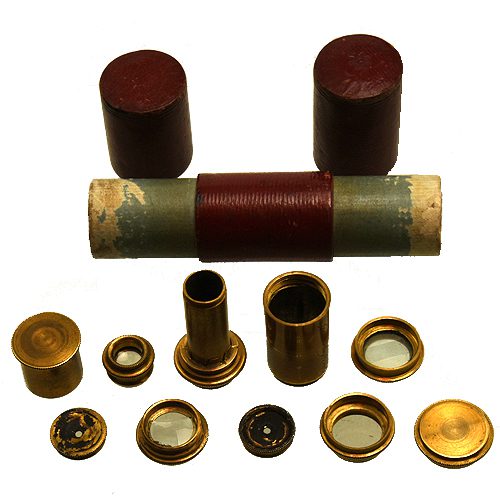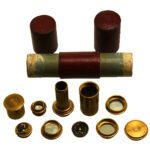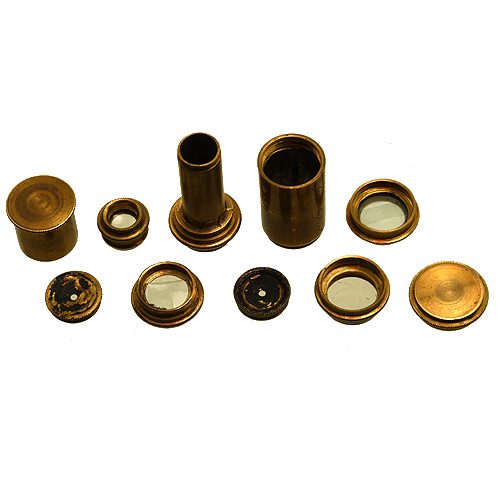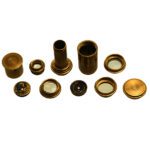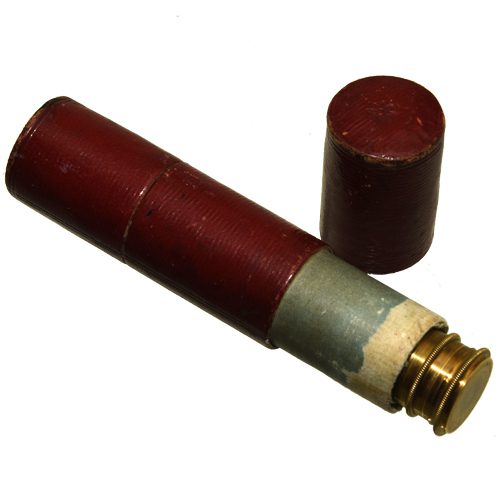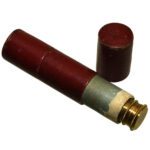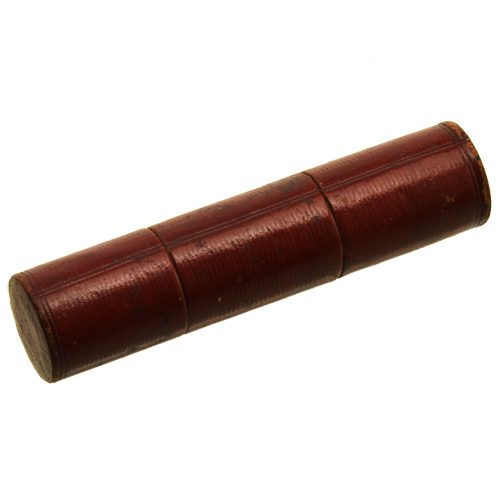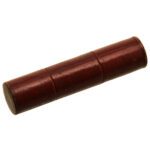 H. van Laun achromatic brass pocket telescope.
On application
Very Rare  Dutch brass pocket optical instrument in his cylindric original red leather box.  late 18th century signed by "H.v.Laun fecit Amsterd." (Hartog van Laun)Here a really interesting discovery of this unusual optical instrument signed:
"H.v.Laun fecit Amsterd."
It seems to be a small achromatic brass pocket telescope with three objectives lenses (one missing and one chipped) and one eyepiece lens, fitted  in a small laquered brass tube with telescopic sliding moving focusing.
(see all detailed photos)
The three objectives lenses are screwed one in one to obtain a different magnifications, with two brass diaphragms black painted.
We can obtain magnifications from this instrument even if one lens is missing.
Size : length closed 7cm, open: 9cm , diam: 1,9cm
box: lenght 11cm, diam 2,6cm
In according to Hans Hooijmaijers who done a history work on this maker,  could be dated this signature  before the 1792   (see the tab2. below)
We know very few instruments by H.v.Laun in Dutch museums.
There is a collection of 8 instruments made from Laun family in the Boerhaave museum in Leiden (see the tab1. below)
There is one illustrated op page 147 in the book "A Certain Instrument for seeimng far by
P.J.K. Louwman / H.J. Zuidervaart
"Hartog van Laun"
Dutch instruments maker  mainly famous for  designed a table-planetarium with which the movement of the sun, earth, moon and planets could be demonstrated. He used the instrument in his lectures, but he garnered only really luck when the Amsterdam professor Jan Hendrik van Swinden Felix Meritis in 1802 explained in details and published it.
The  complete informations on this dutch maker and the complete list of the instruments, we can found on the good work written  by Hans Hooijmaijers, you can found the pdf file from this links:
https://www.gewina-studium.nl/articles/10.18352/studium.1485/galley/1514/download/
http://www.gewina-studium.nl/articles/abstract/10.18352/studium.1485/