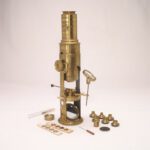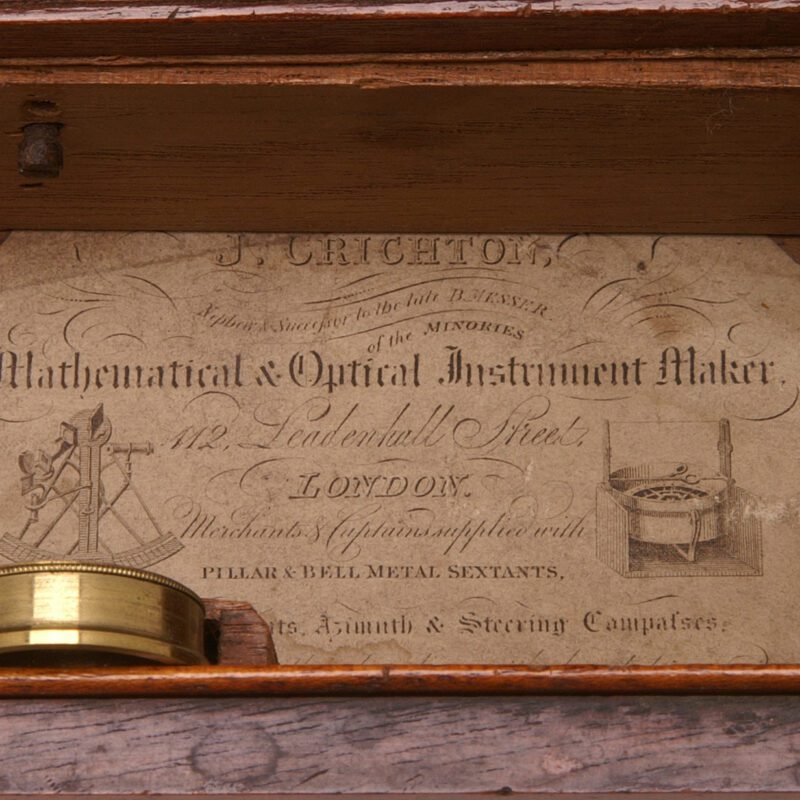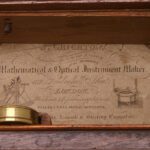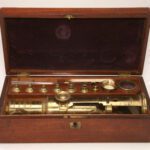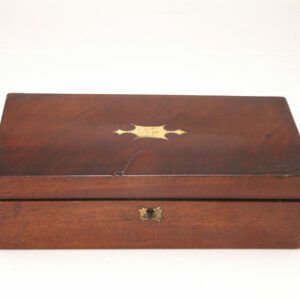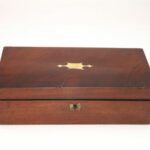 Martin type drum microscope.
Sold
The drum microscope has been introduced by benjamin martin in 1738 but it's simplicity and ease of use made them very popular during the 19th century.
Our model measures 25,5 cm( closed position) and has various magnifications. The microscope comes with six objectives of different focal lengths. It has rack and pinion focus with a knob on the side of the drum. The case is velvet lined mahogany with accessory drawer on the inside.The accessories include three ivory sliders with four cells each, a stage forceps with specimen end, a live box, specimen tray, brass tweezers etc. It is very complete in in a good condition .