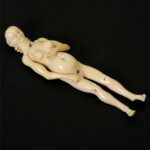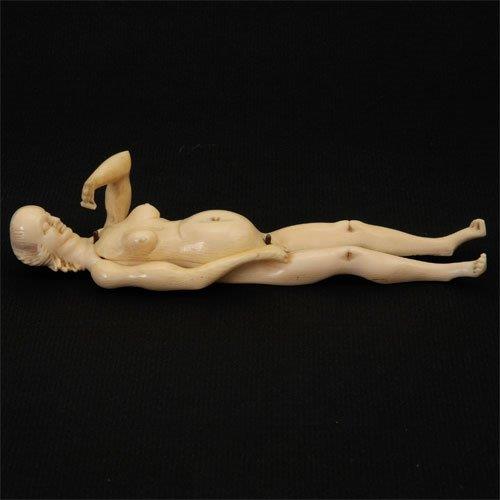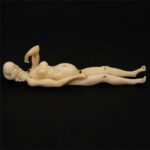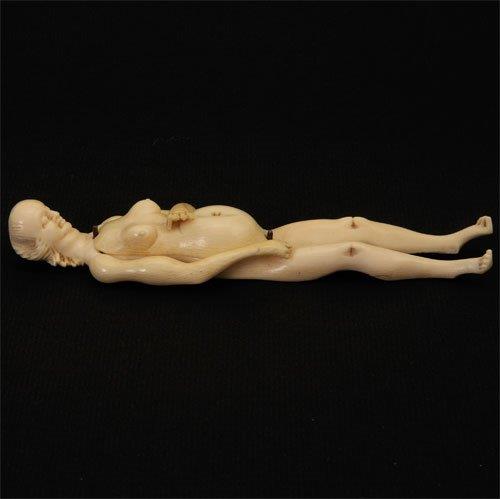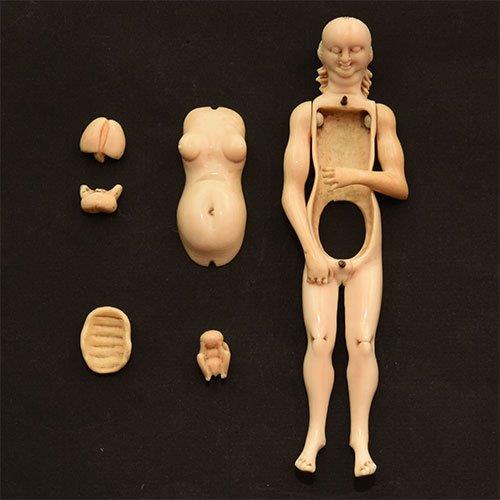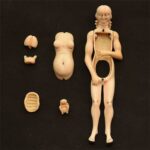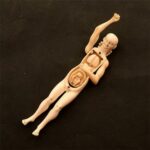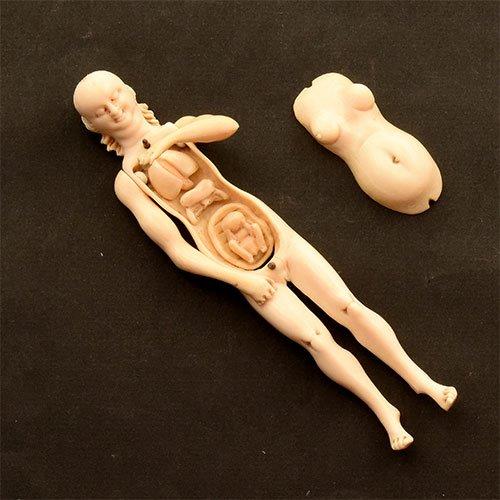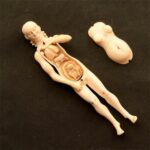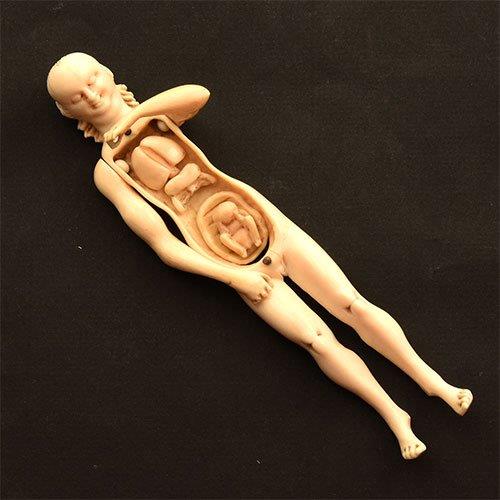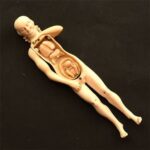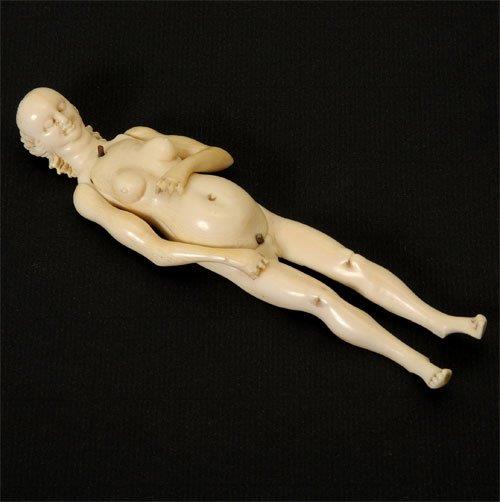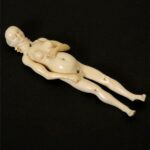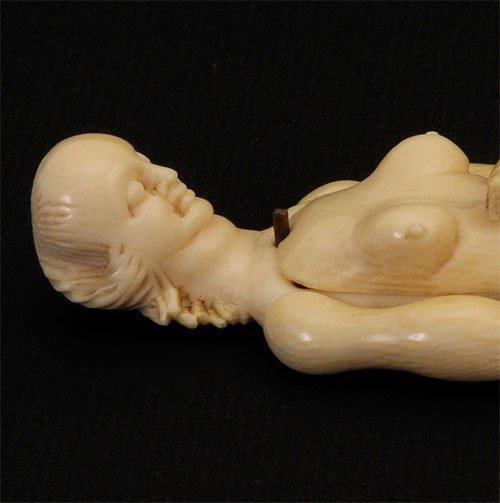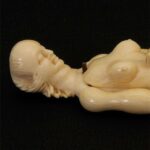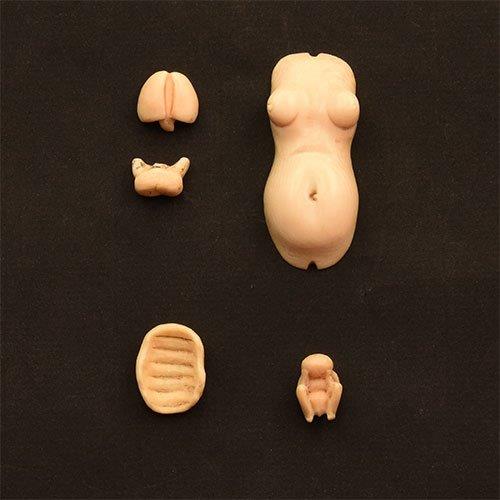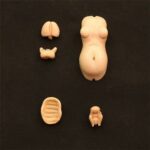 Stephan Zick Ivory pregnant woman model, C 1680
Sold
An Ivory model of a pregnant woman from Stephan Zick. Stephan Zick was one of the greatest ivory sculptors of the 17th century. Zick came from a family of Ivory turners in Germany, from whom he learned the trade. Not only did Zick follow his family trade, but became recognized across Europe for his incredible skill and ingenuity in the field. Zick led the Nuremberg Workshop, which trained a number of artists to be masterful carvers.
Zick is most recognized for making anatomical models of eyes and pregnant woman. The miniature pregnant woman models were widely celebrated. The woman model is complete with removable pieces, As there is: the body, lungs, stomach, intestines, placenta and fetus . Medical students used the models to study the structure of a pregnant woman.
The model is 14,5 cm long.