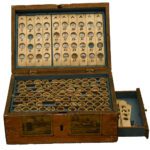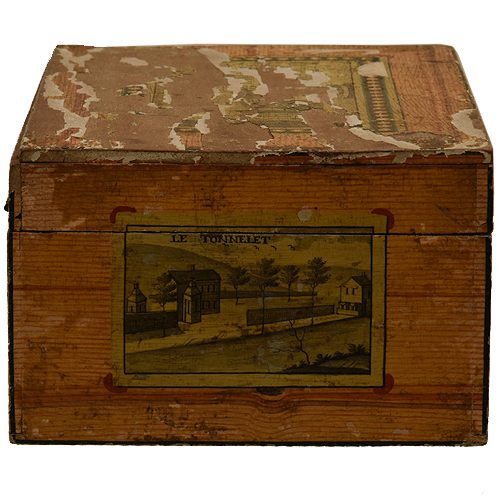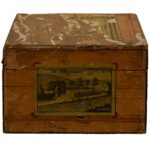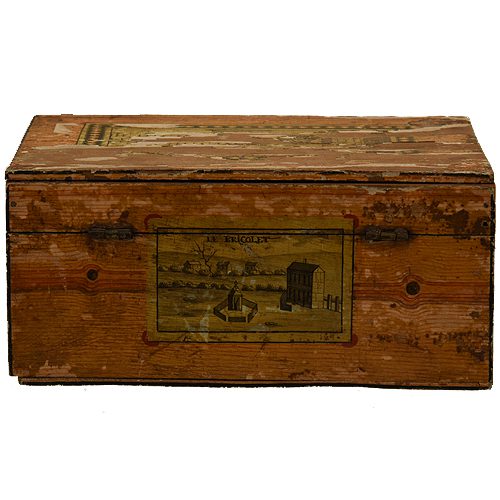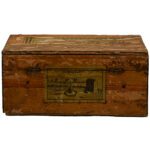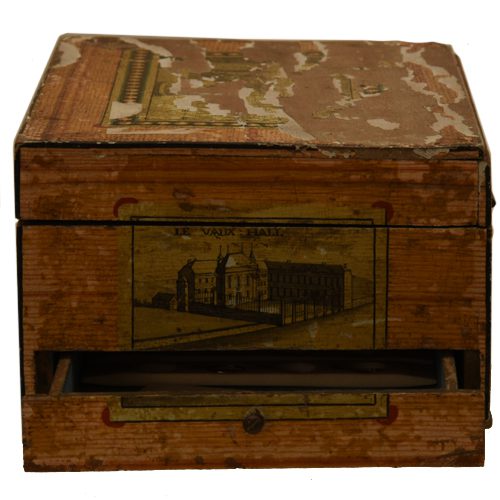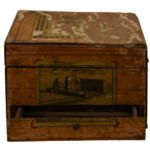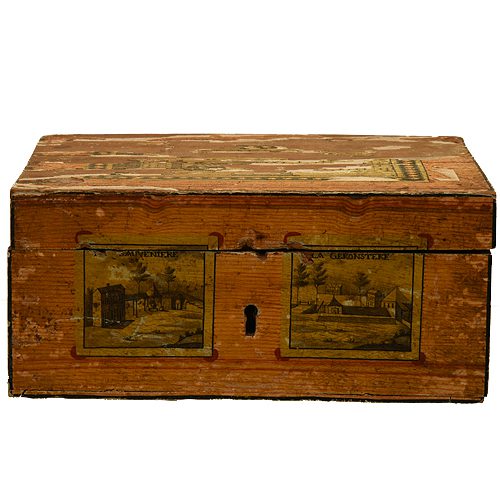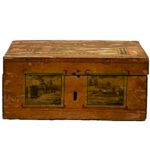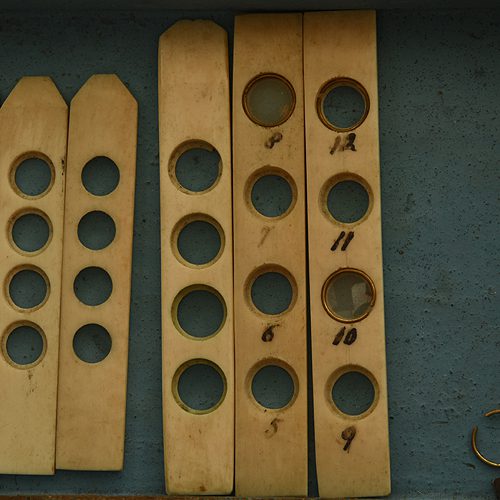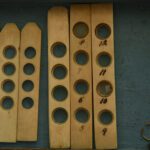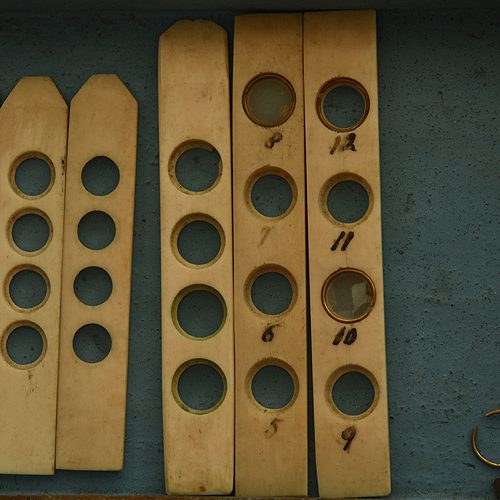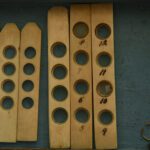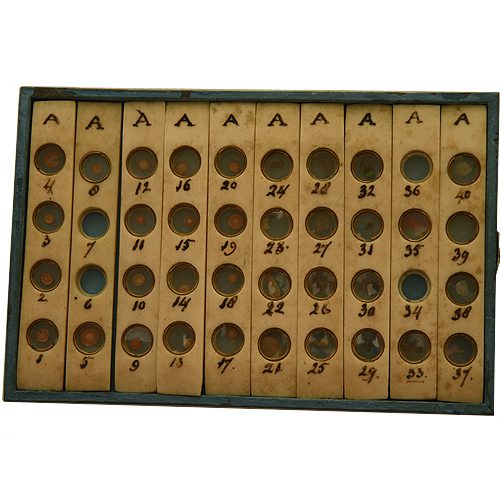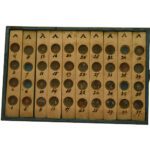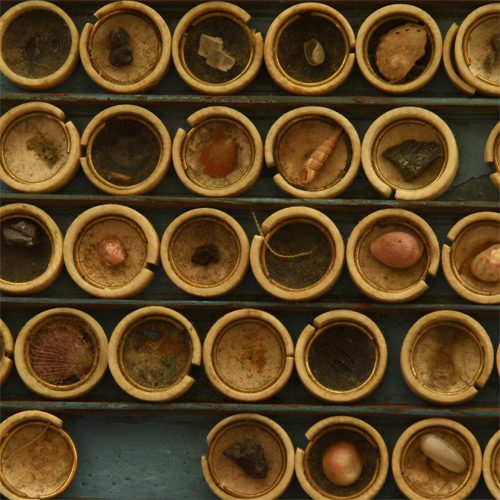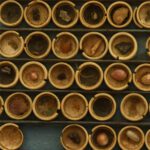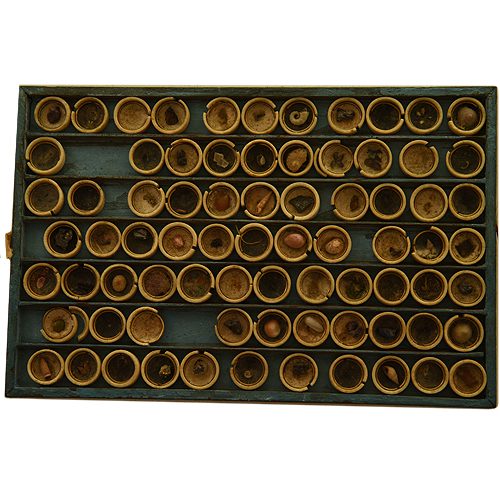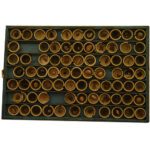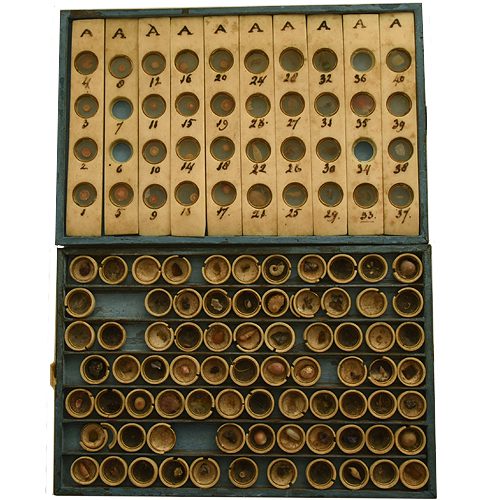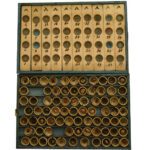 Ypelaar slides in decorative case from Spa Belgium
Sold
Very unusual collection of bone slides and Ypelaar bone cells of minerals and
shells from area of Spa in Belgium, circa 1780s'.
A charming collection of 78 Ypelaar-type bone cells dry mounted of mainly
minerals and shells with also plants and insects (of which 5 are broken and 28
are now empty).
The collection includes also 10 bone slides of which the specimens are
numbered from 1 to 40 (two case empty), and in a drawer some empty slides
for futur preparations.
The slides are preserved in a charming original box fully covered with a
painting decoration given the geographical provenance of the present set : the
city of Spa in the Prince-Bishom of Liëge (now in the present Belgium), a
state of the Holy Roman Empire in the Low Countries.
Measurements box 16 x 11,5 x 7,5 cm.