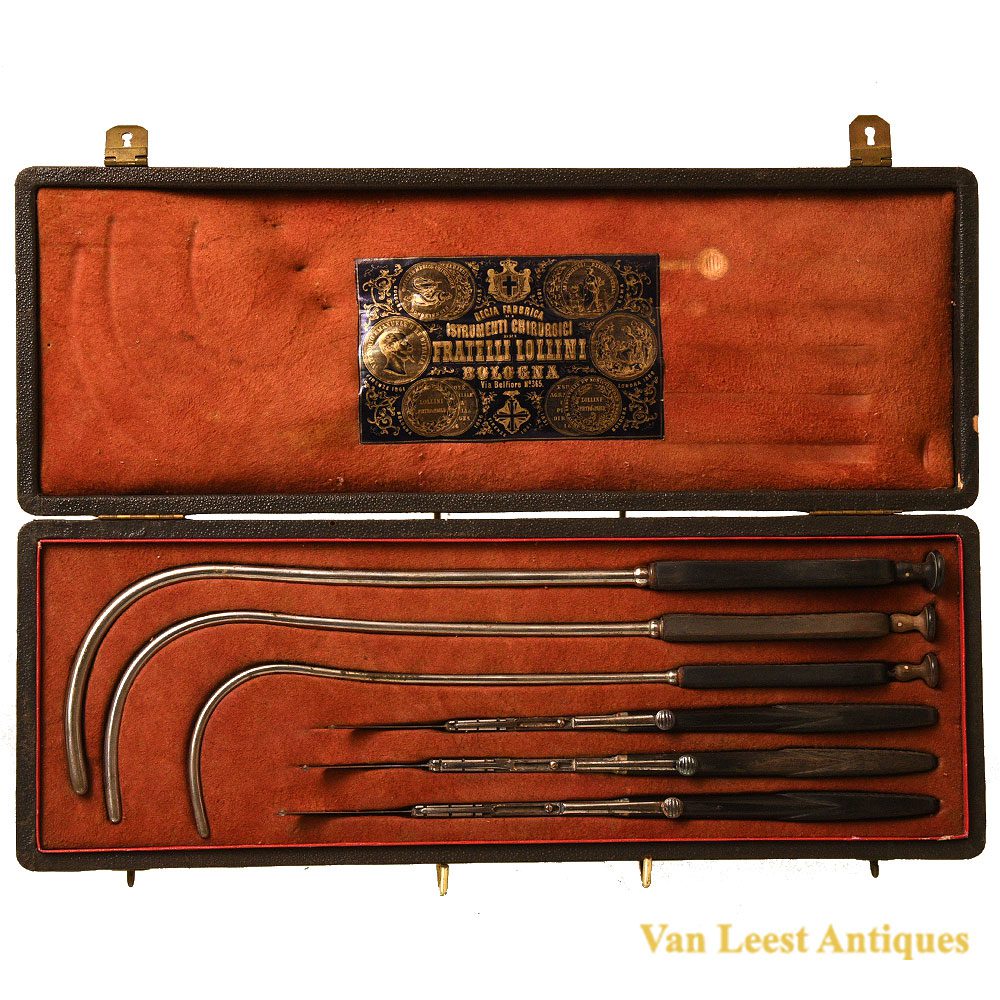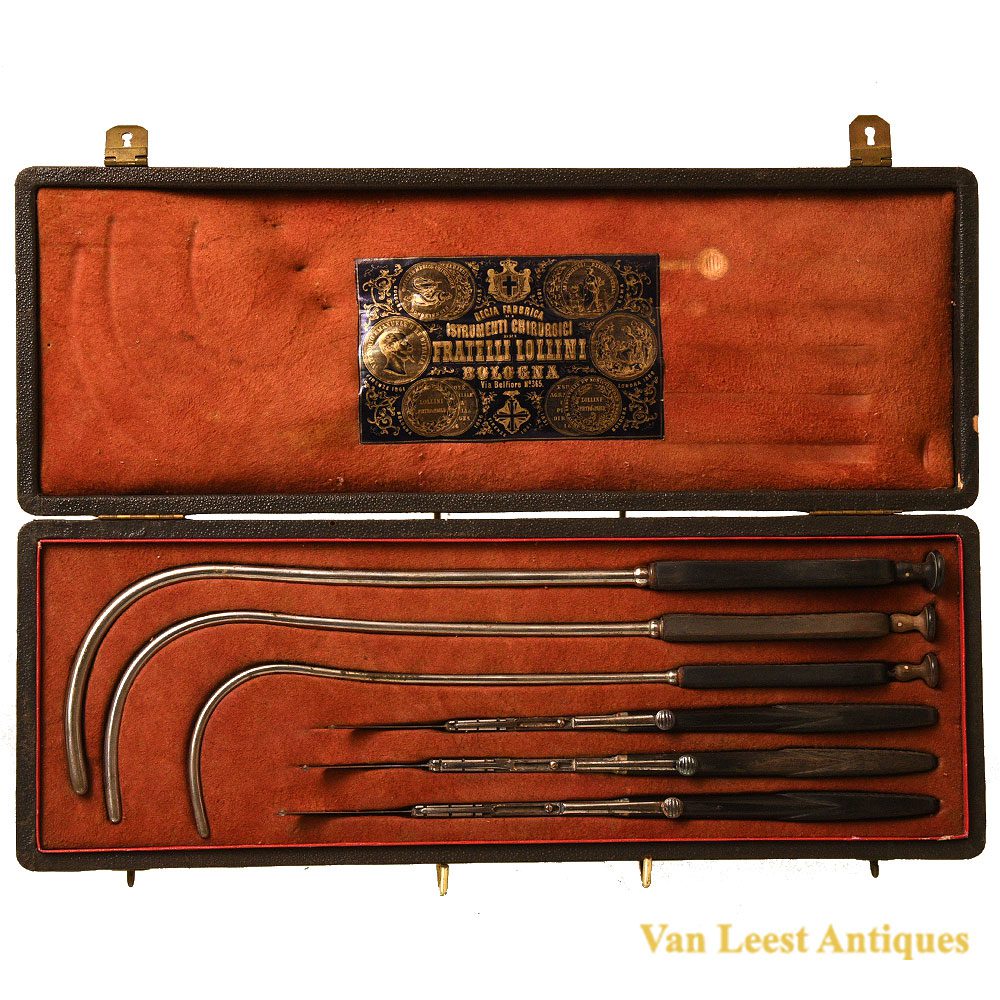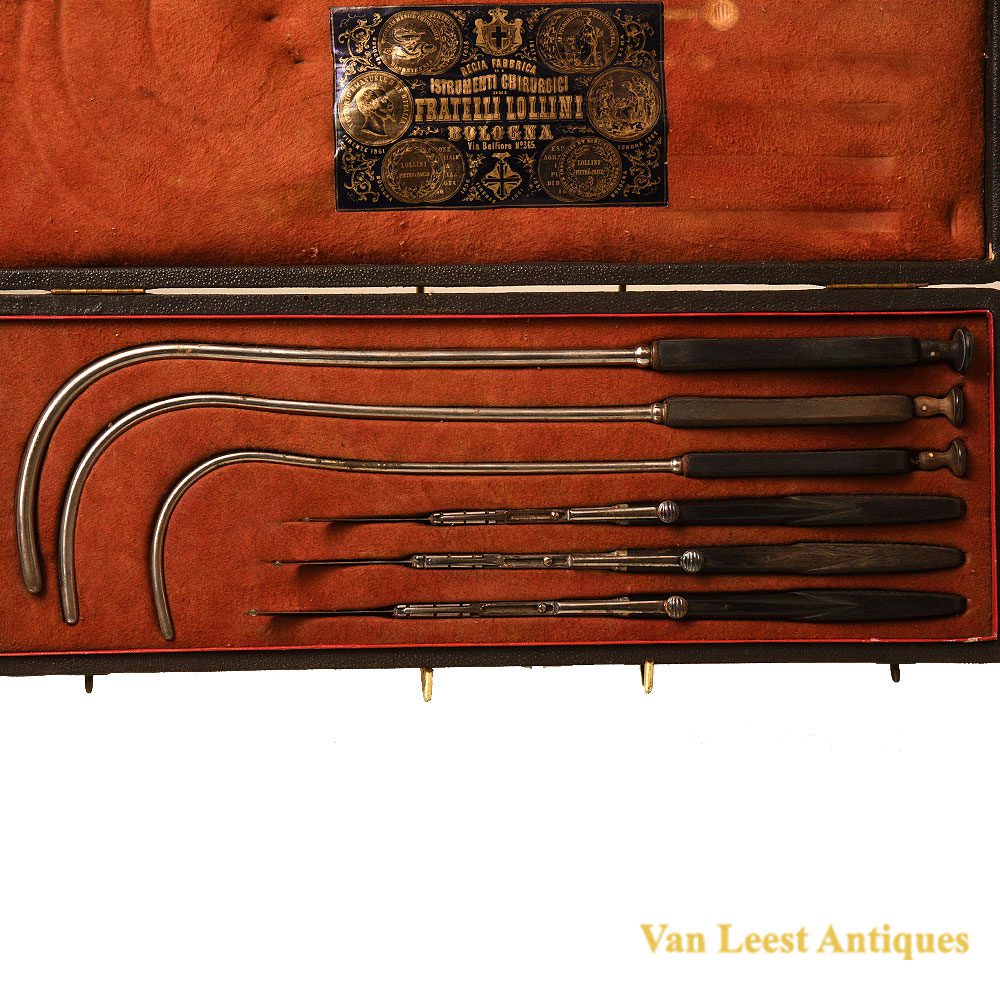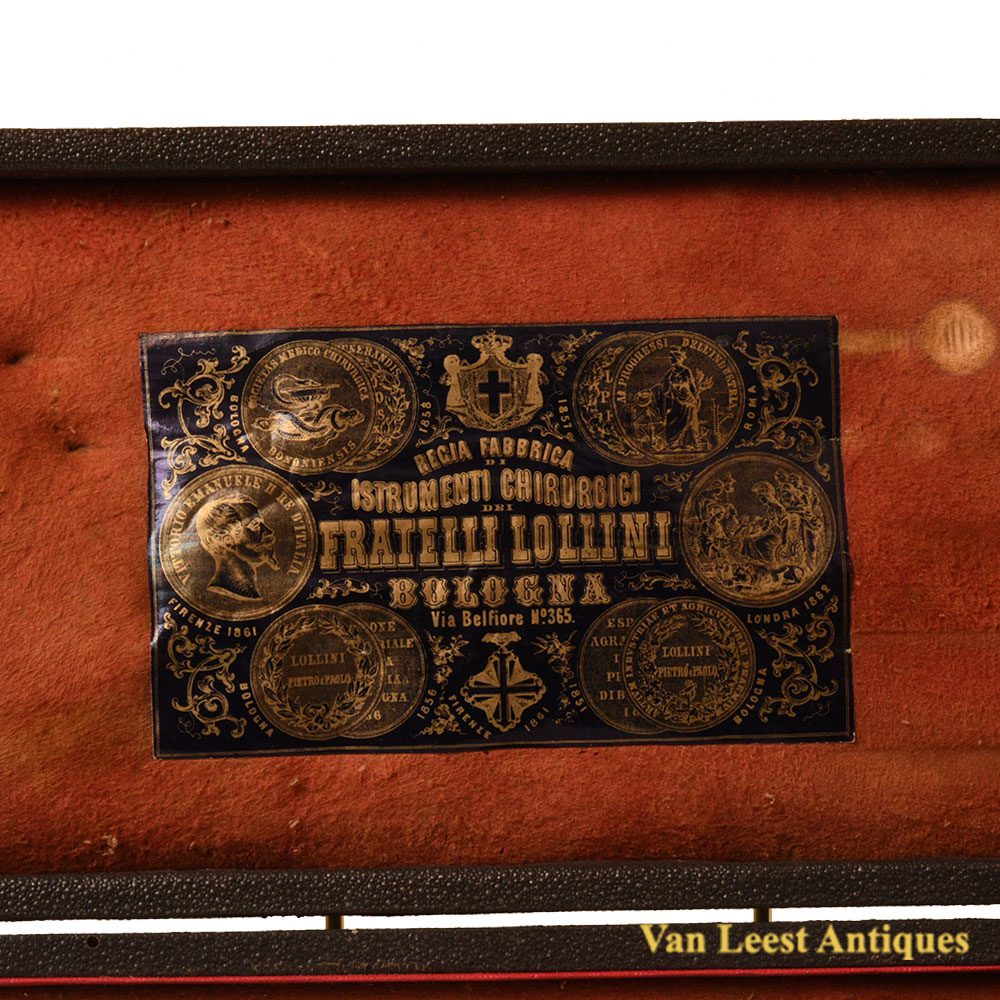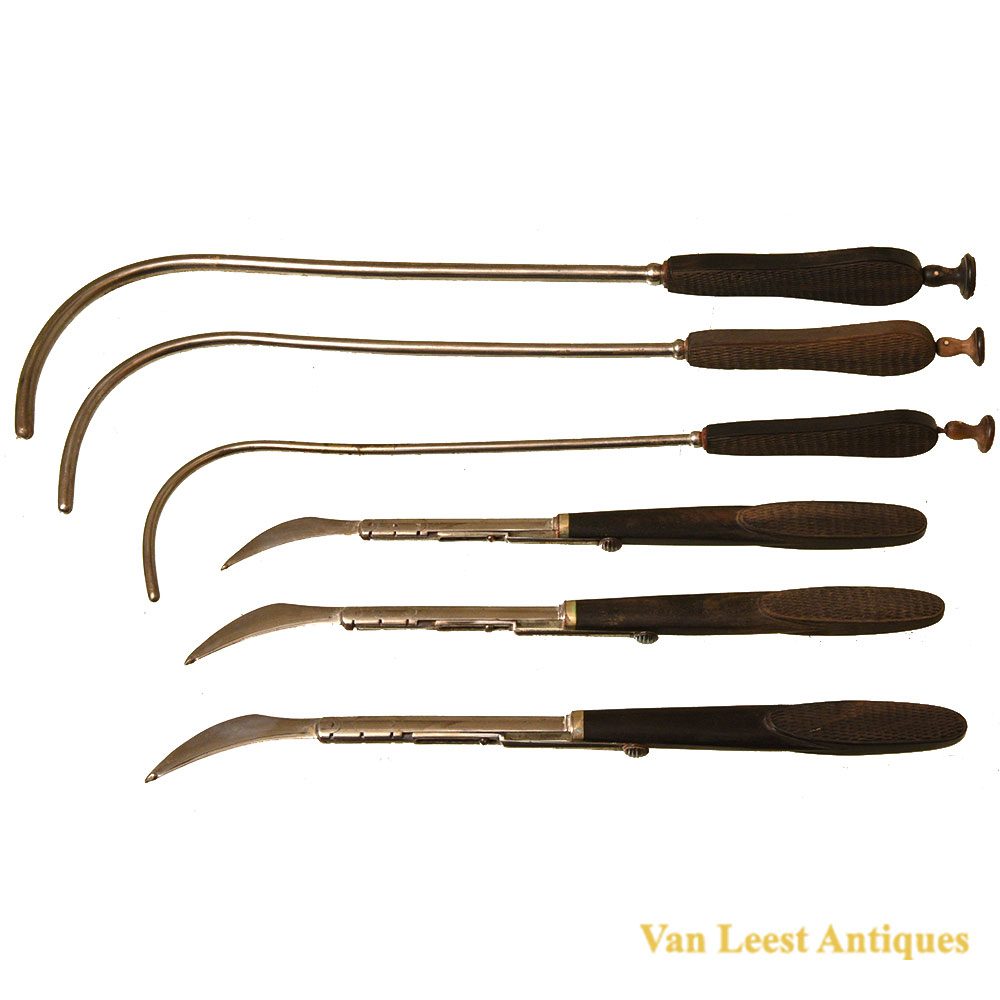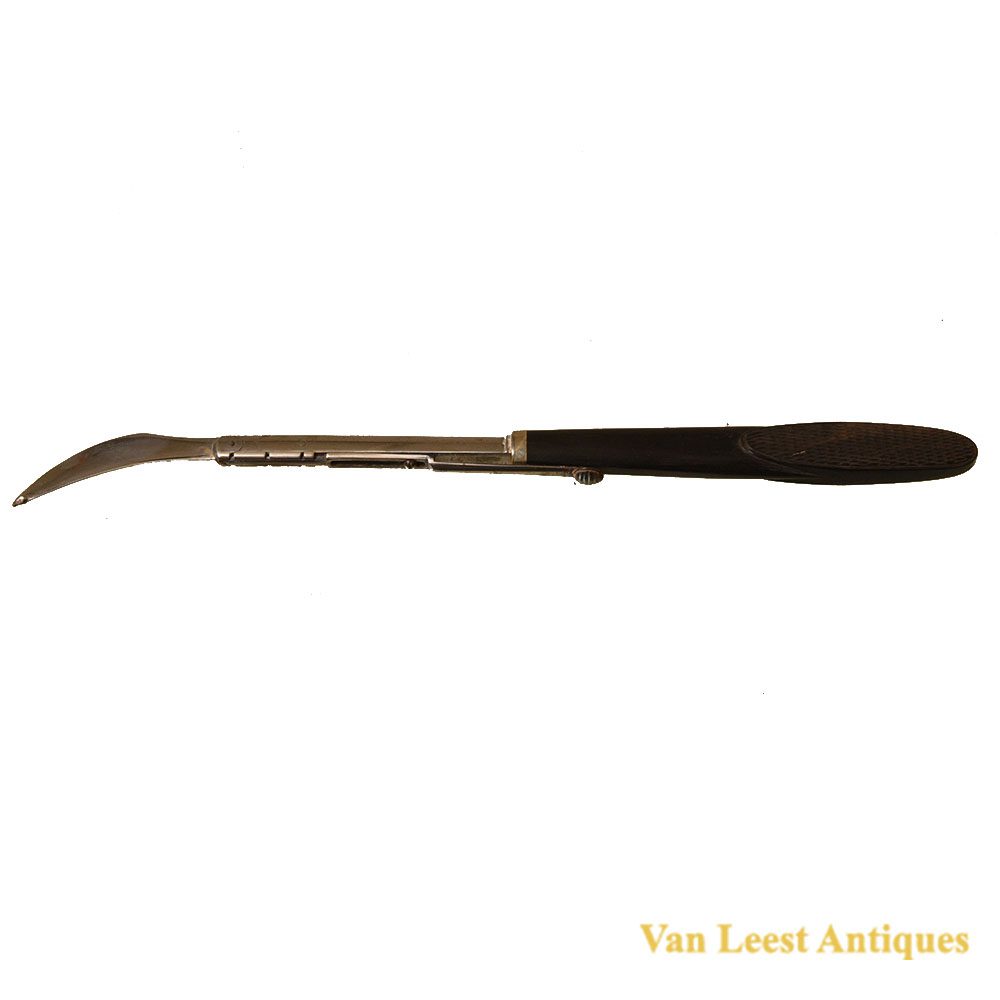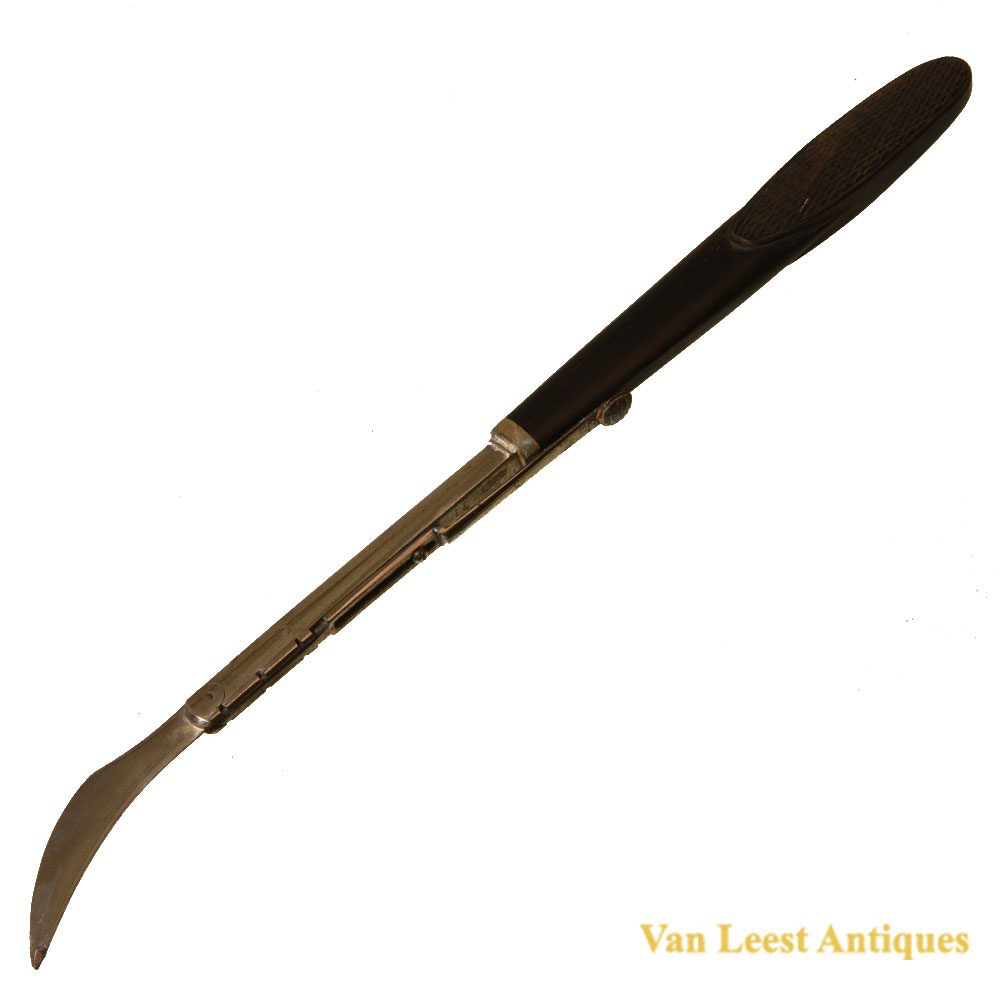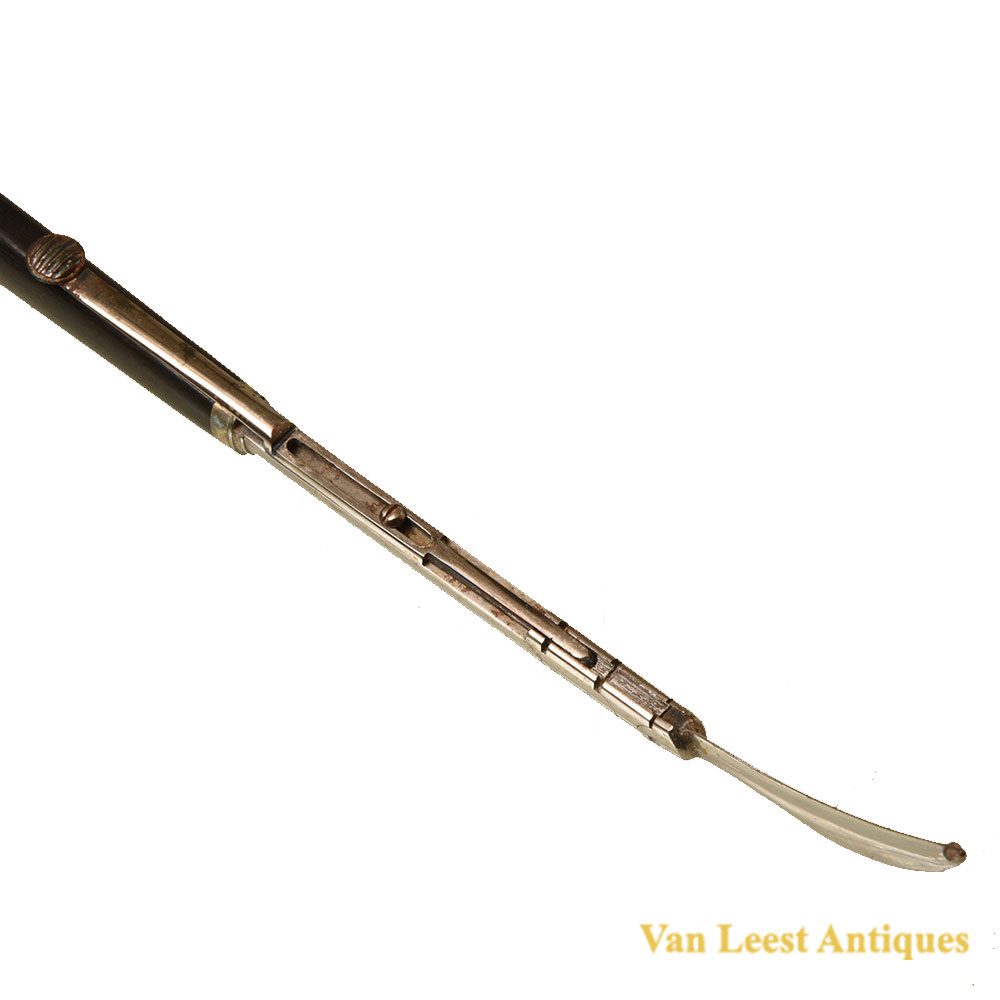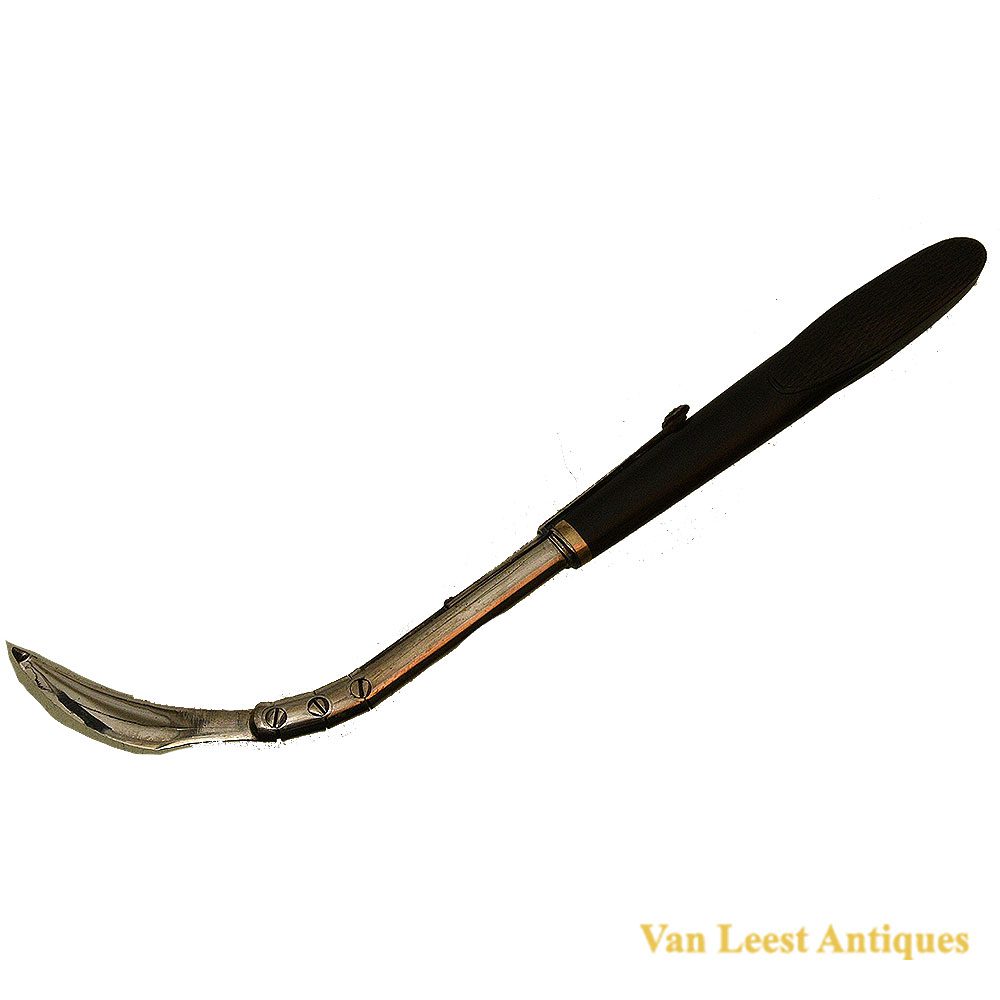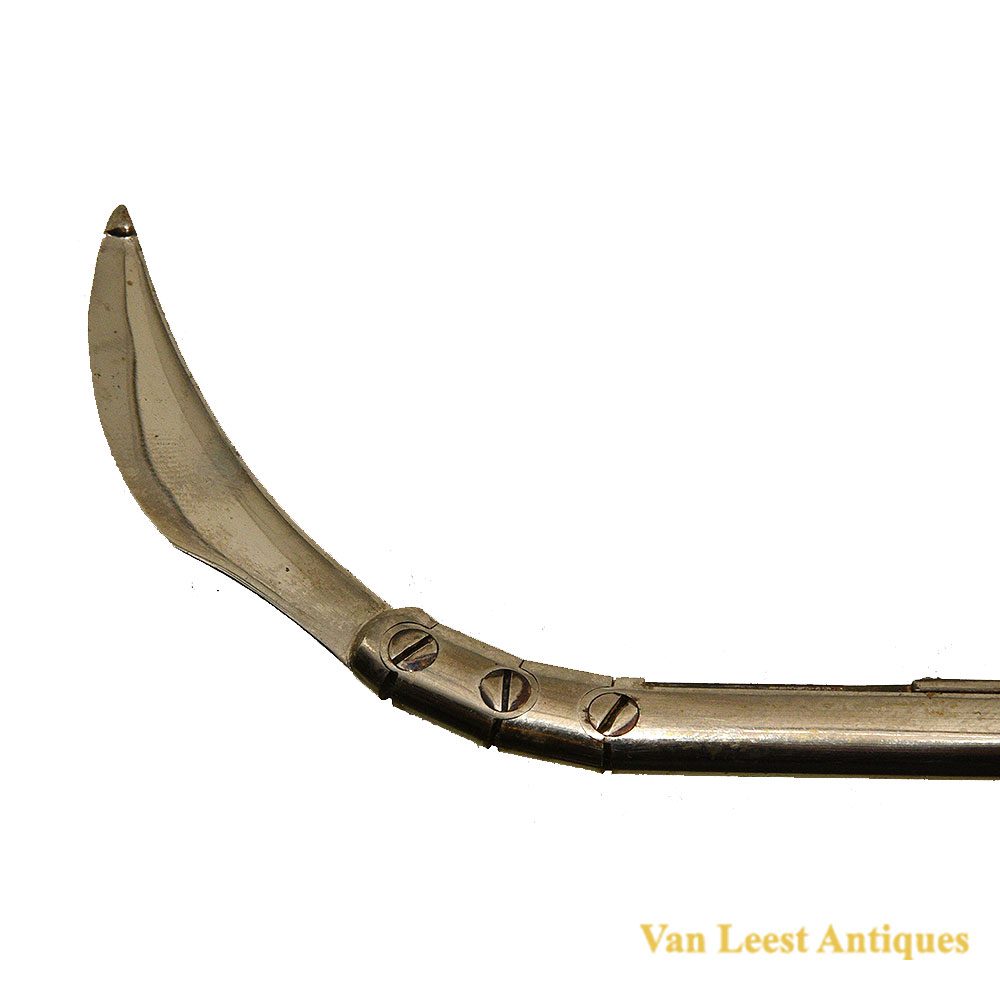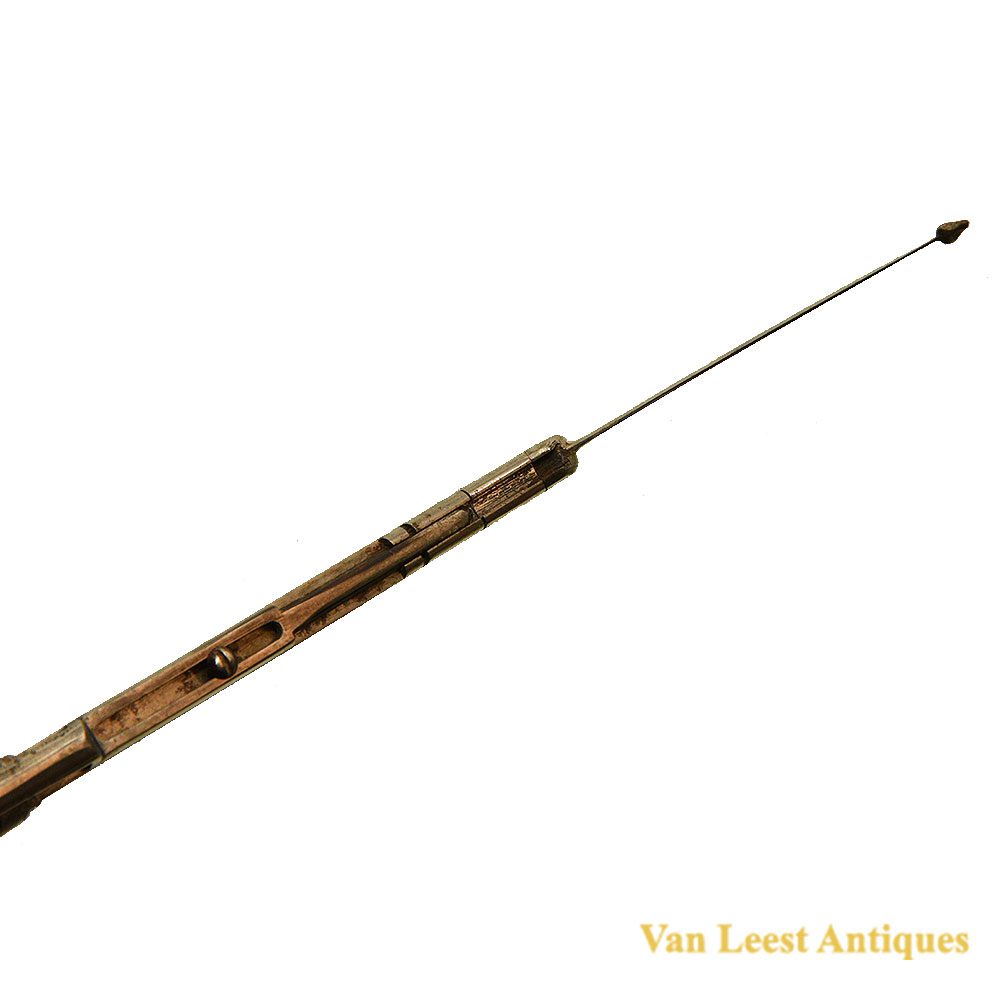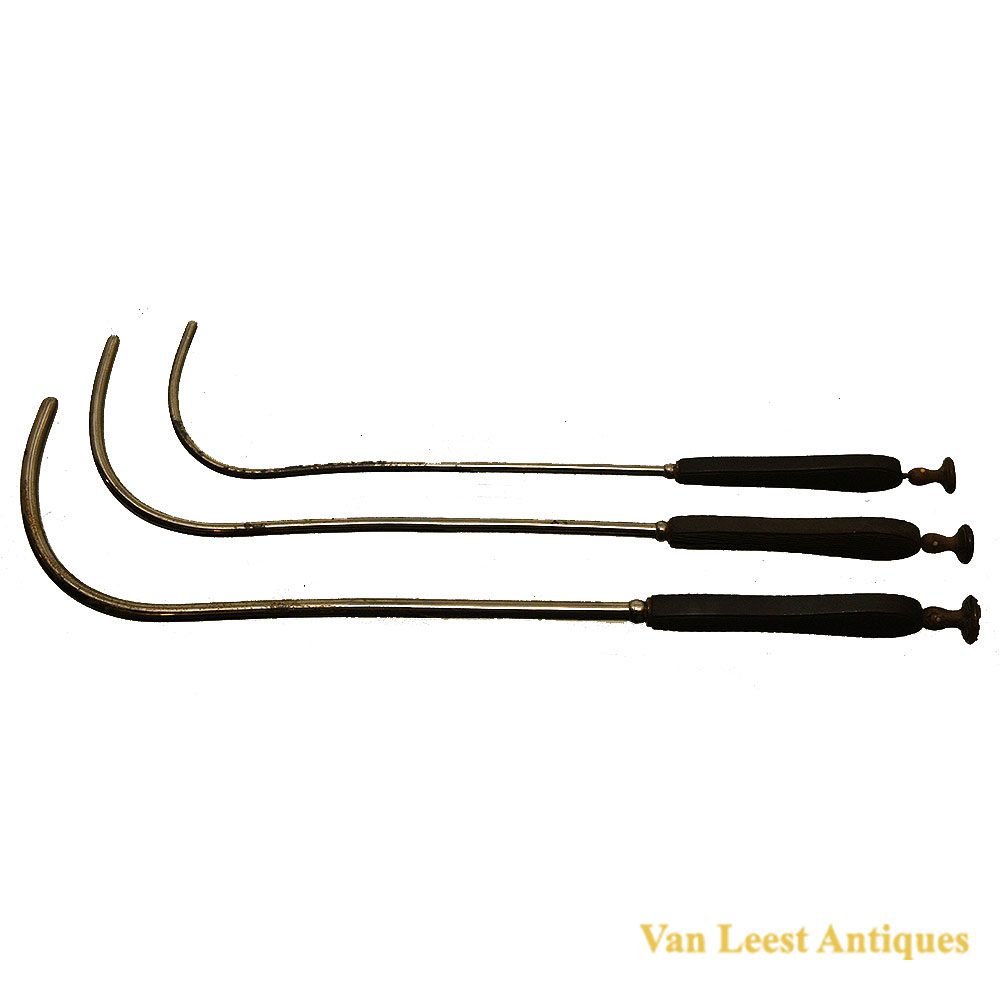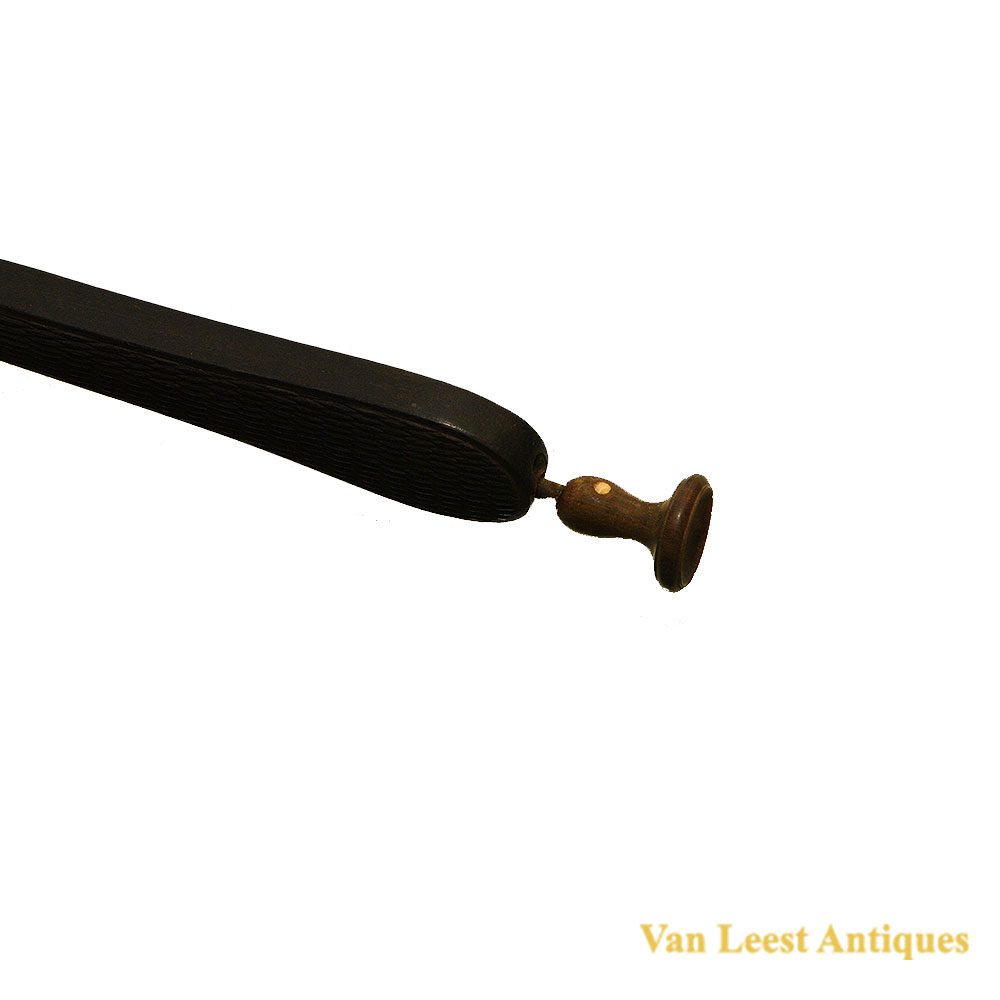 19th century urological set by Fratelli Lollini Bologna
Sold
An urological set containing three dilators with ebony handles and three unusual mechanical urological bistoury scalpels with a crosshatched ebony handle. The curved angle of the blade is adjustable with an ingenious mechanism. This instrument was invented by the renowned Prof Pietro Loreta (1831-1889) of the Bologna University. Two factories in Bologna, Fratelli Lollini first, and Ditta Enrico Bergamini after, manufactured those items, starting in 1870 circa.
Label on the lid of the case: 'Regia Fabrica di Istrumenti Chirurgic del Fratelli Lollini Bologna From 1865'.
Measurements: 36 x 13 x 4 cm.