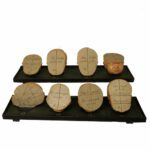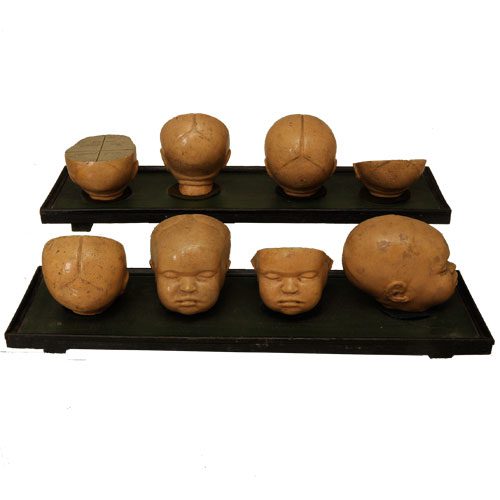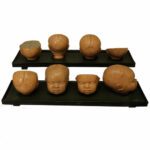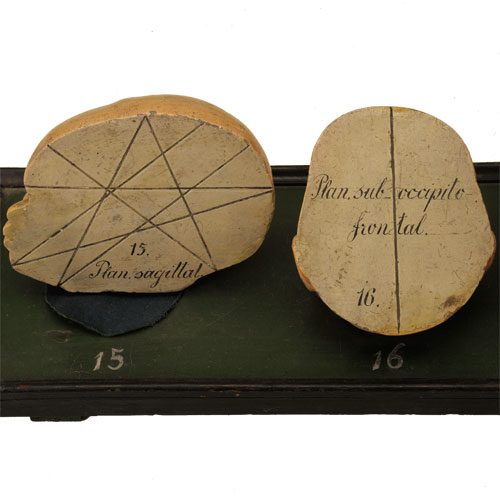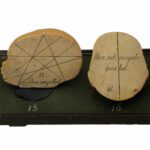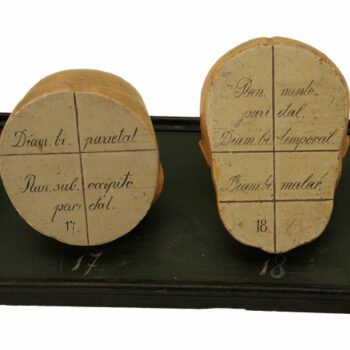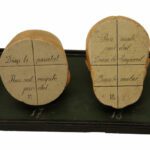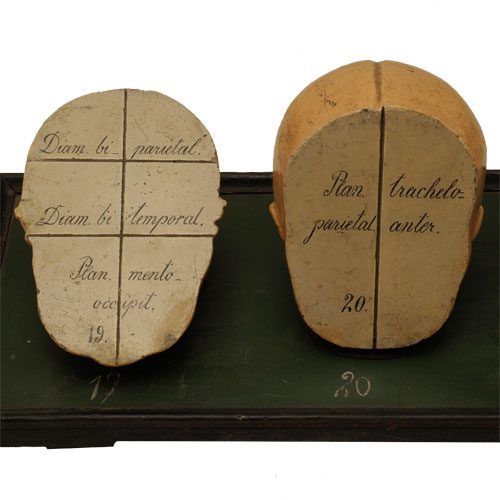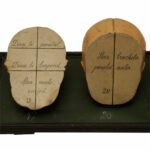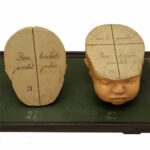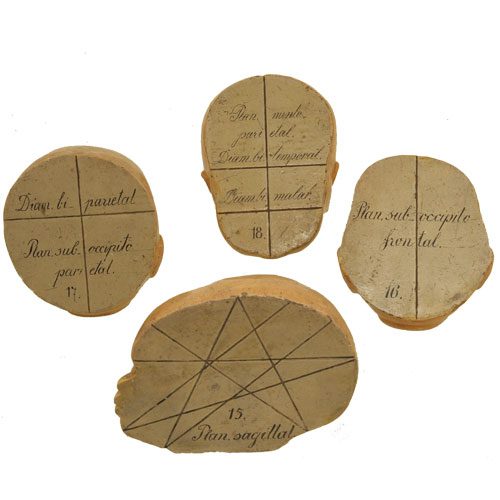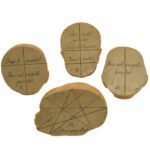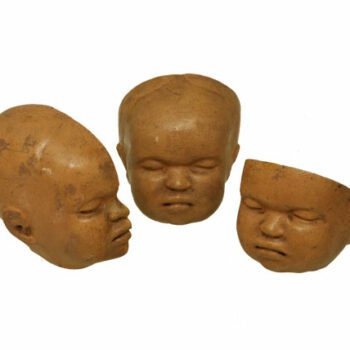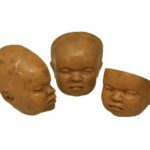 Diameter of the fetus head Anatomical models.
Sold
Eight Anatomical models of a Fetus Head. It gives a 3 dimension of the diameters of the fetus head. The models are number from 15 till 22 with the following inscriptions withthe dimension lines.
15: Plan. Sagittal – 16: Plan. sub. occipito frontal – 17: Plan. sub. occipito parietal – 18: Plan. mento parietal – 19: Plan. mento occipit – 20 Plan. trachelo parietal anter – 21: Plan. trachelo parietal poster – 22: Plan. occipito frontale.
The models are made of hand painted plaster and situated on two wooden bases. Dimension base 51 x 16 cm In good condition and dated about 1890.