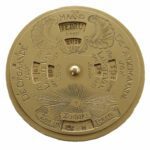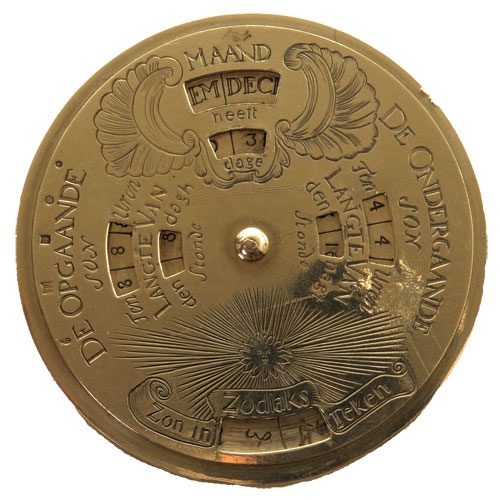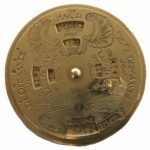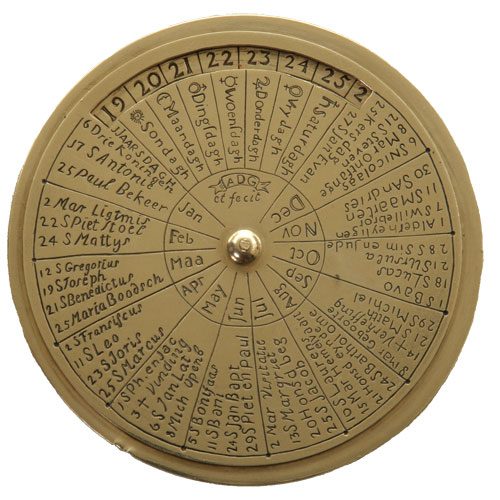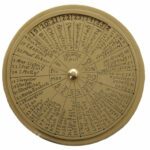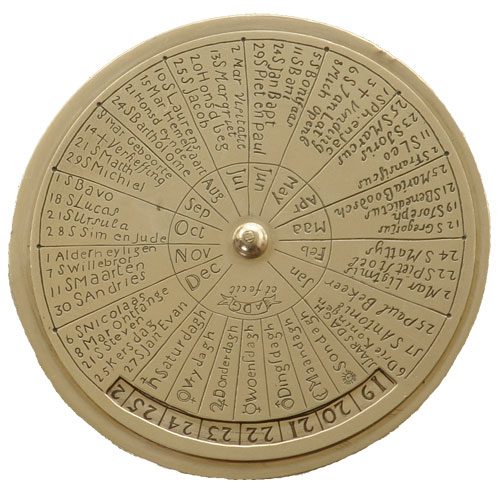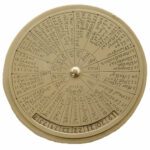 Dutch Perpetual Calendarium, C 1997
Sold
Dutch silver Perpetual Calendarium or perpetual calendar with a diameter of 7 cm. Dated 1997. Carried out in silver and feature a silver inner disk.
On one side of the calendar gives the indication: the day, week and turnable date. Also mention of special days in a month..
On the other side: .Zon in zodiaks teken – De opgaande Son ( Ten … uren, Langte van den …Dagh stonde )- Maand heeft … dage – De ondergaande Son  ( Ten … uren, Langte van den … nagt stonde).
The Hallmarks are as follows; Letter B is for Utrecht Silver room-NGZK: Nederland Gold and silver room – Lion indicates the amount of Silver 925/1000 – Minerva head that it is a  silver object – N gives year, this calendar dates from 1997. The perpetual calender is part of a unique collection of silver replicas, made by the Royal Begeer after authentic museum originals.
Above the letter B hall-mark (silver room Utrecht), there is crown on it and that means a special year. In that year, King Willem the third married with Emma van Waldeck-Pyrmonth so it was made as a royal year. At least, in the Minerva head you find the Letter B as well and that also means that the Calendar is controlled by the silver room Utrecht.