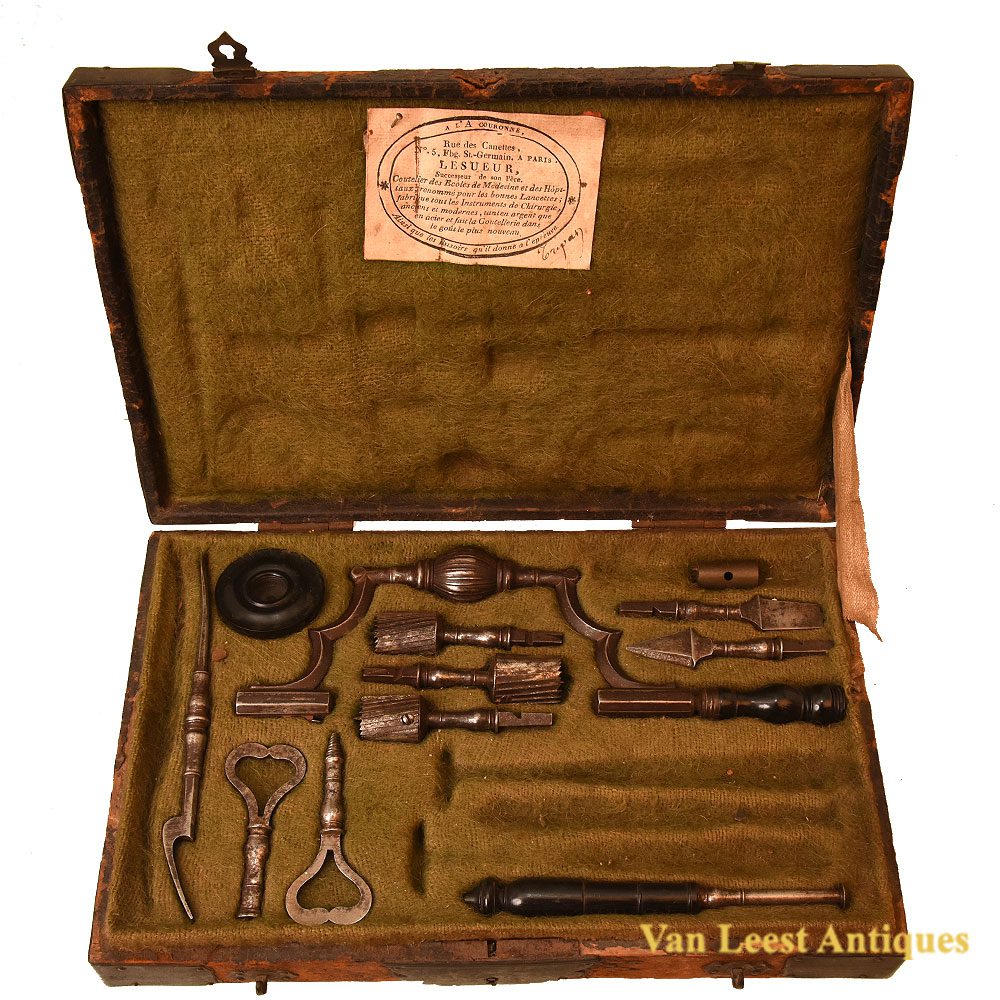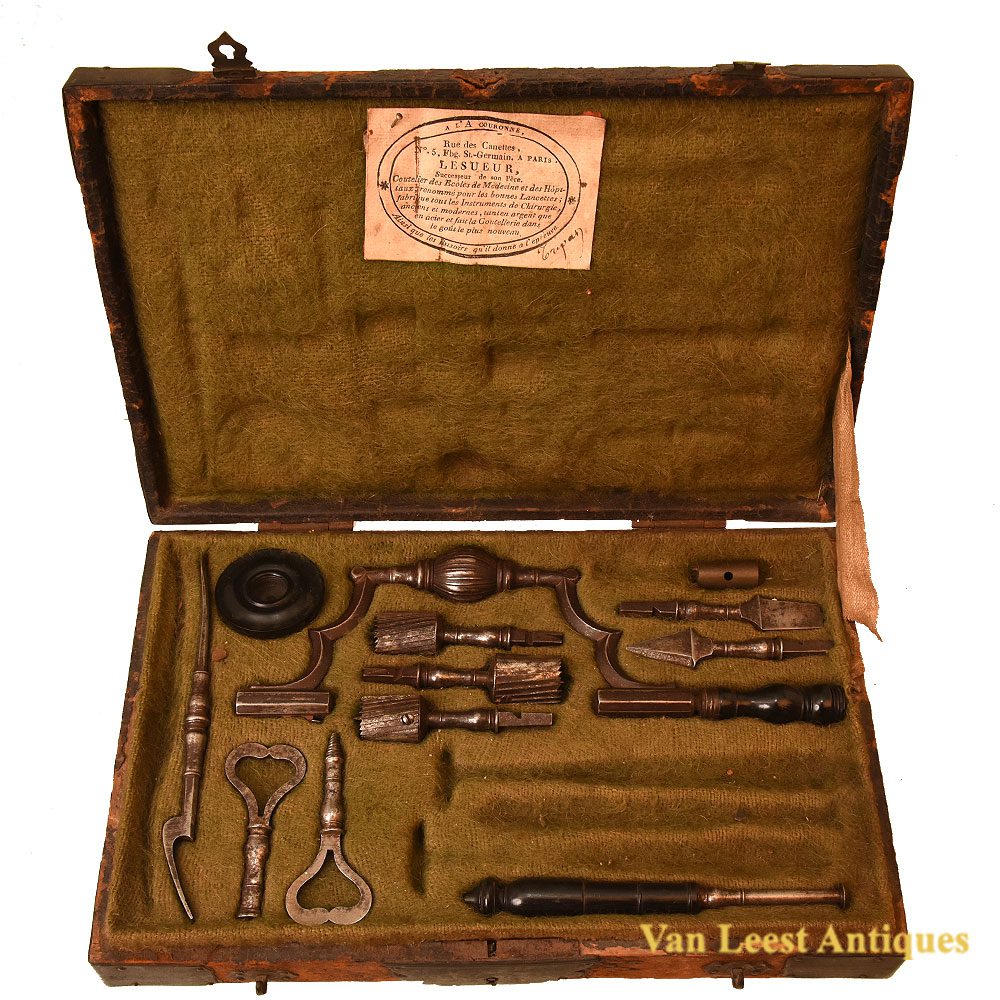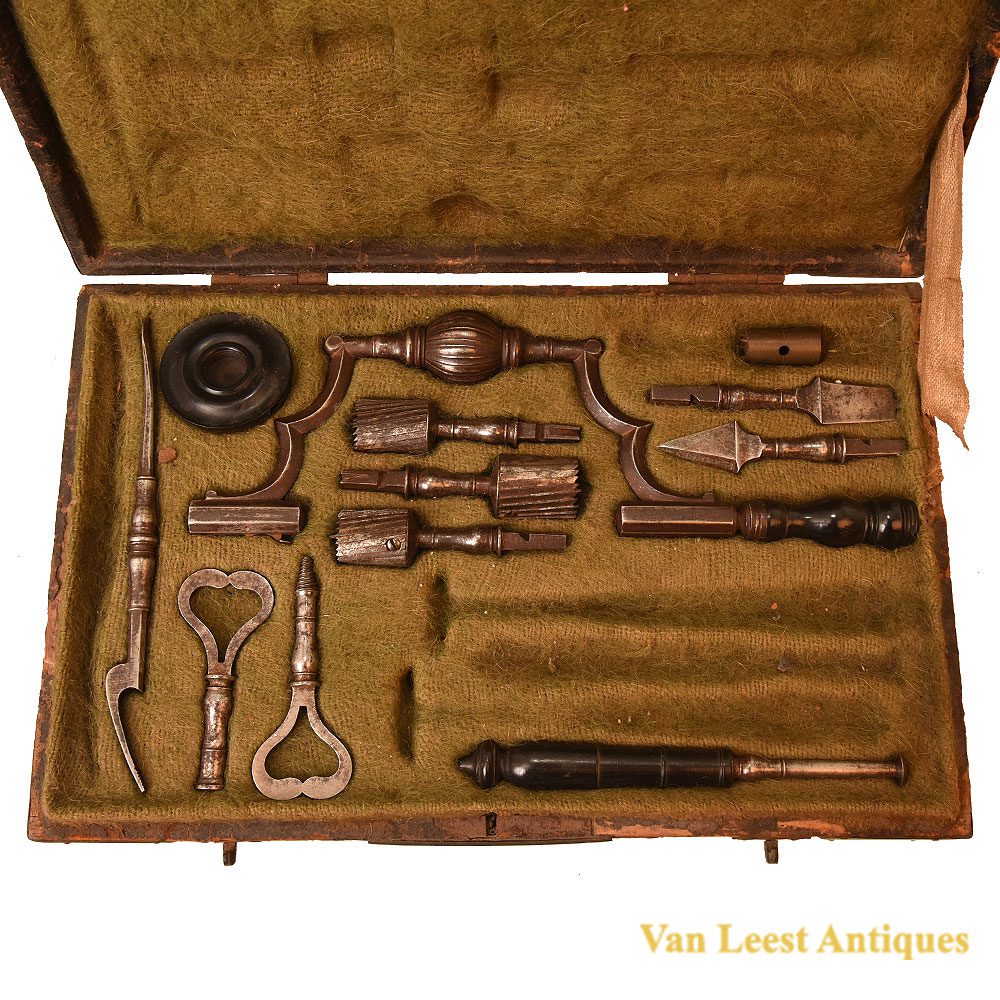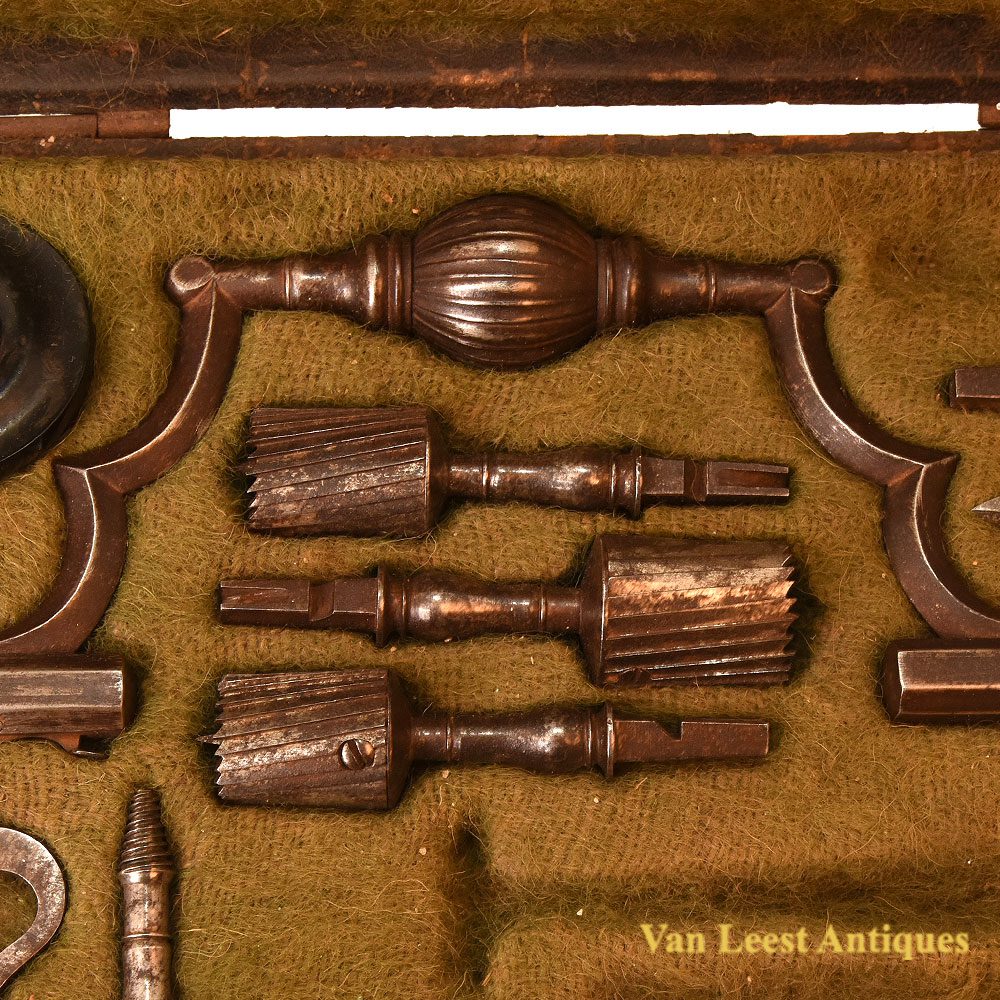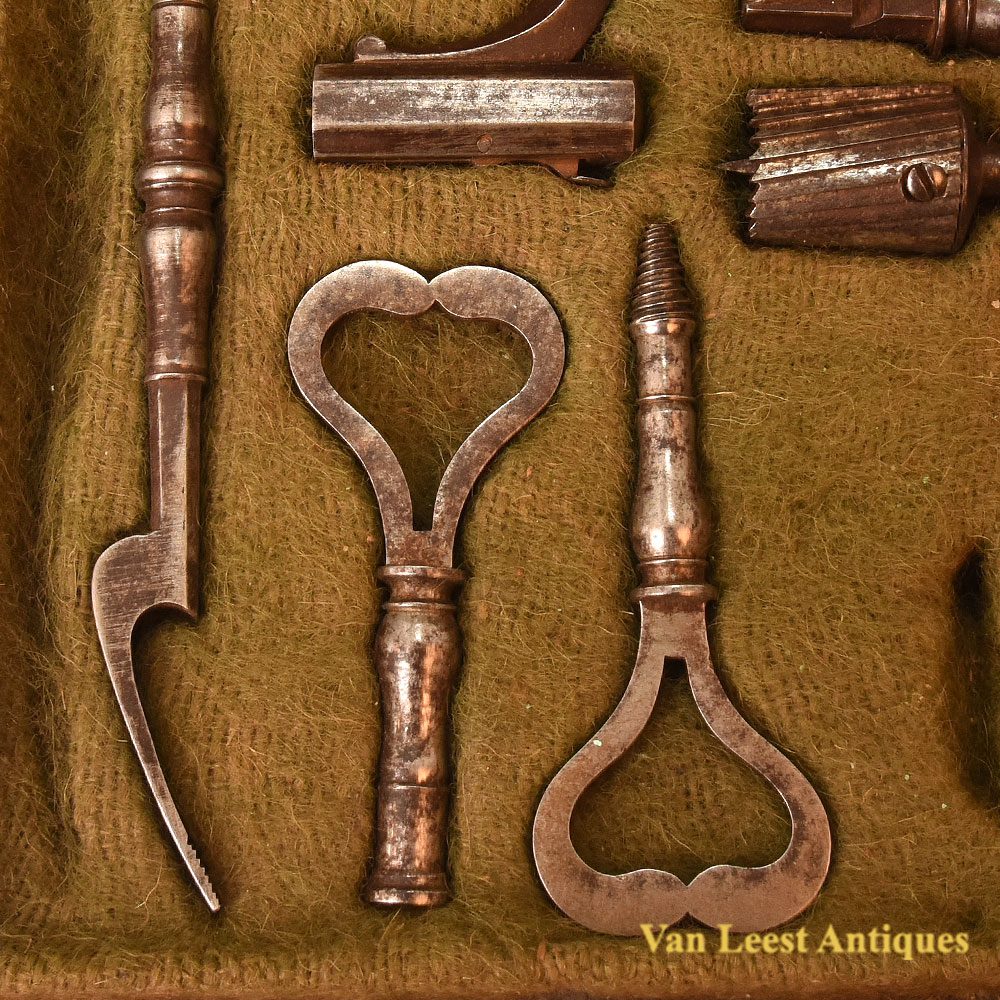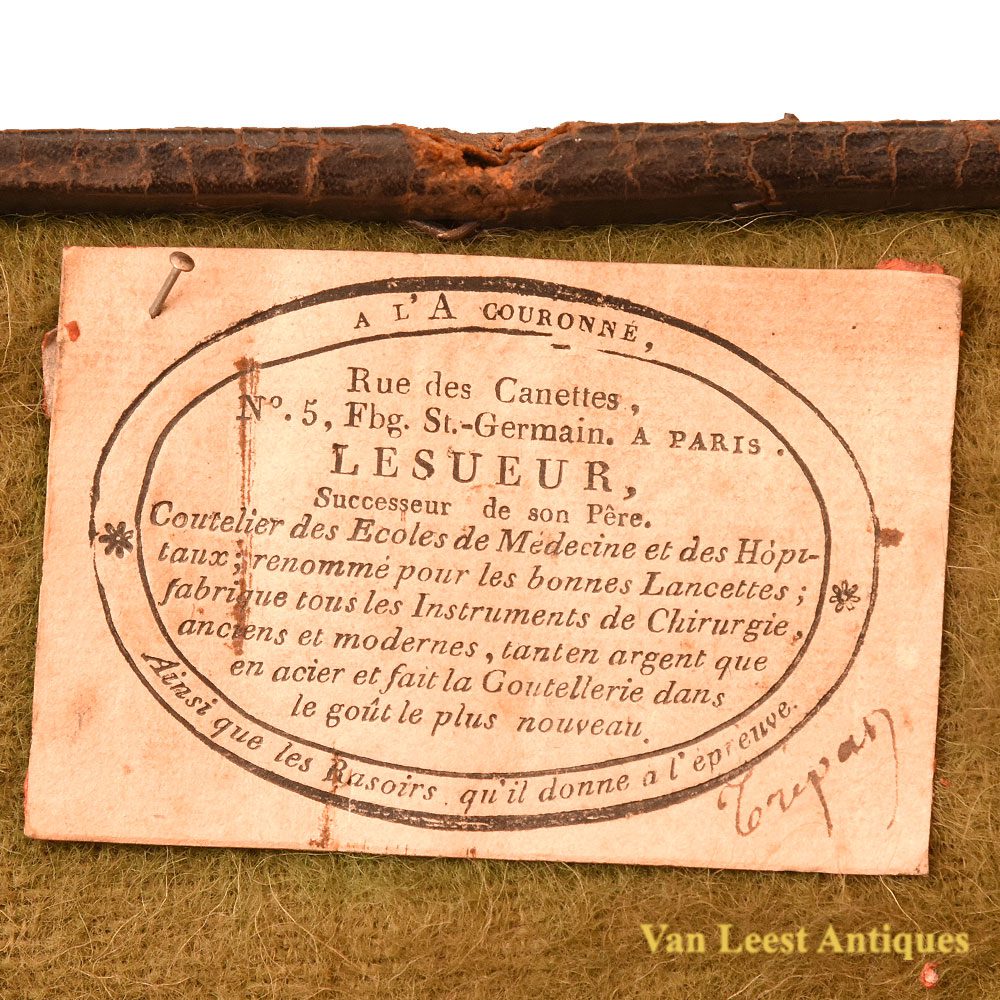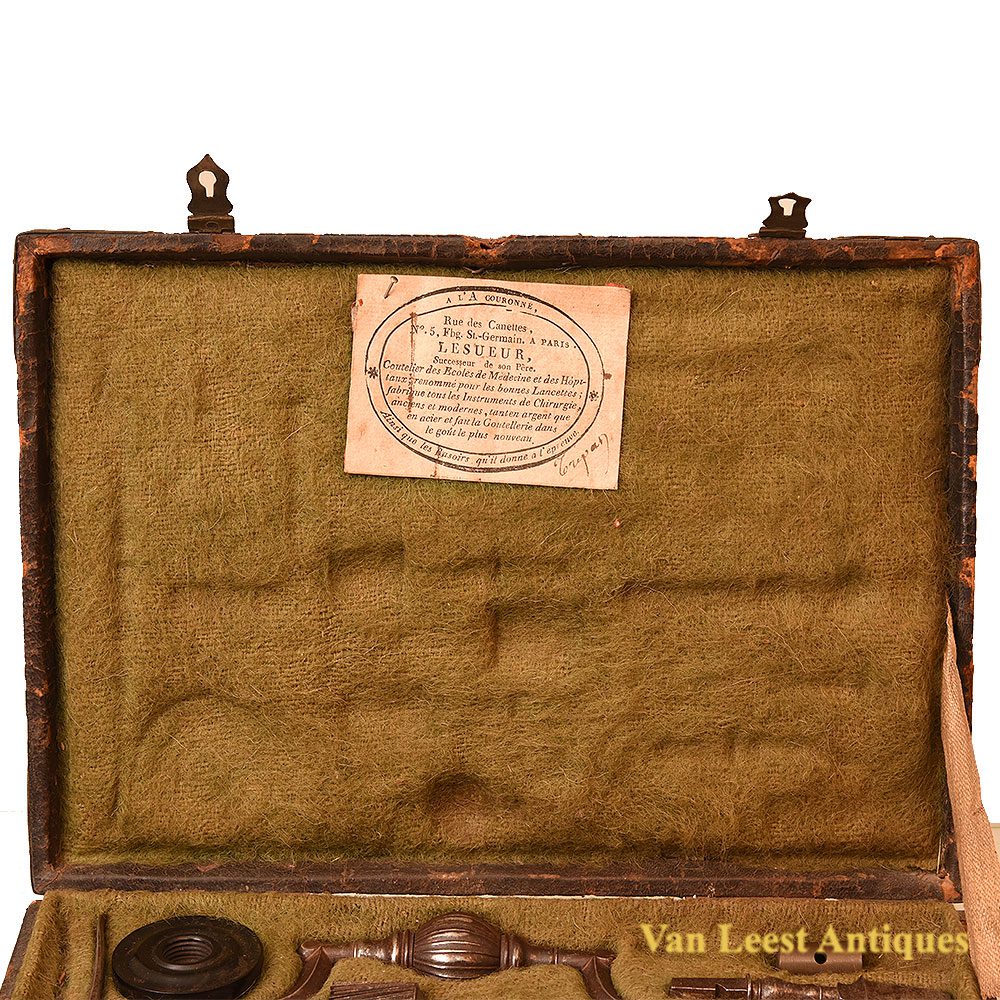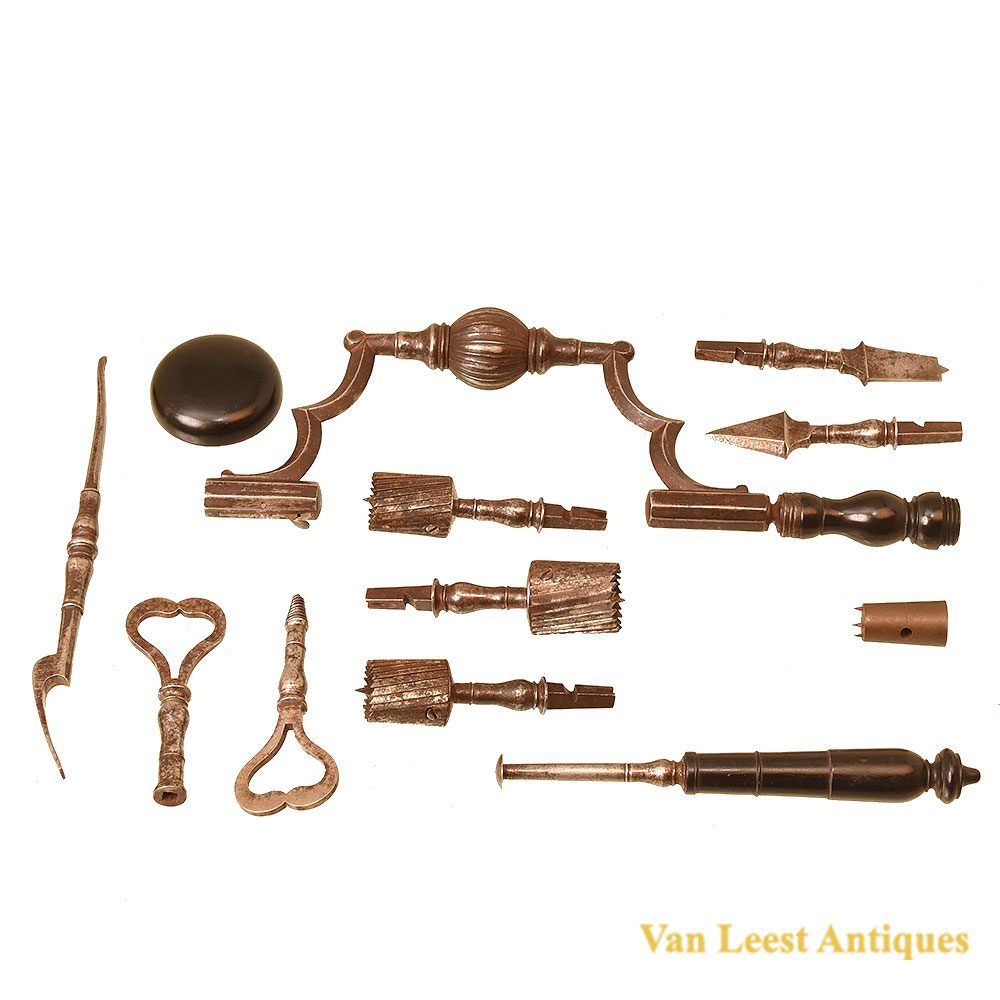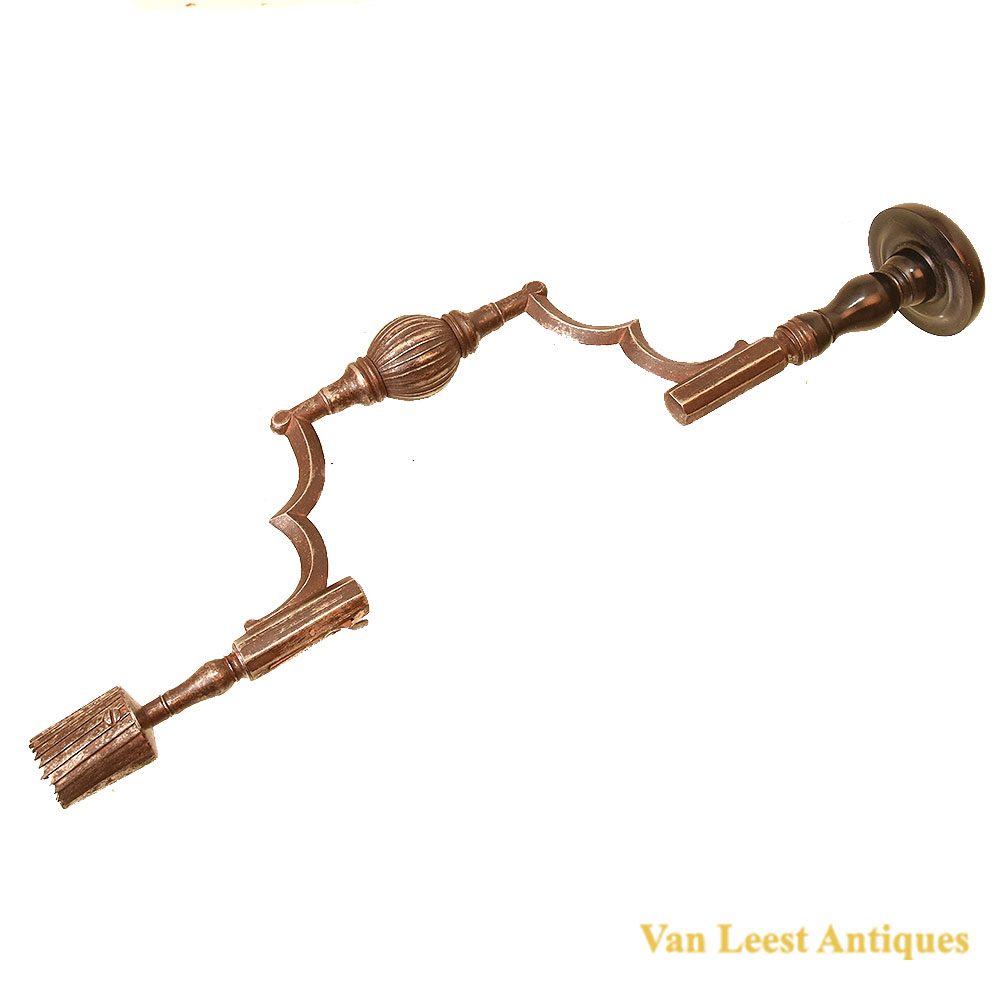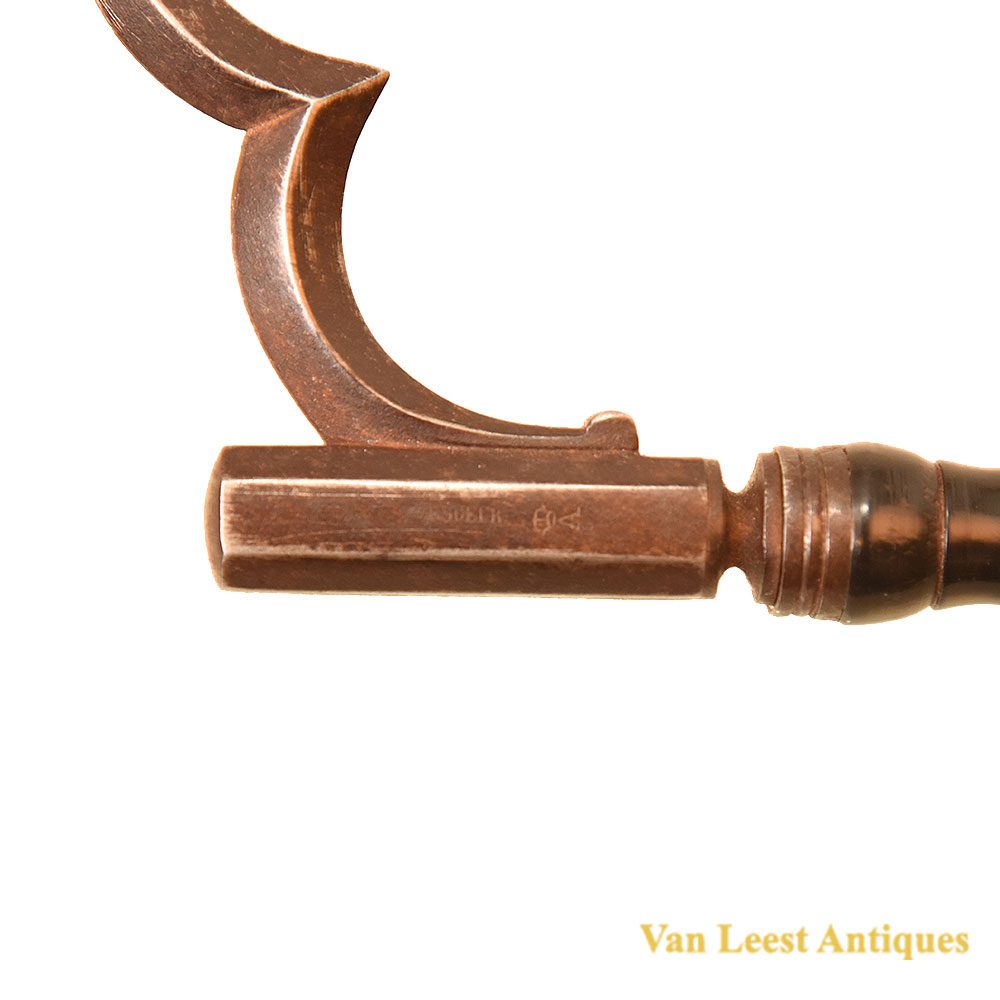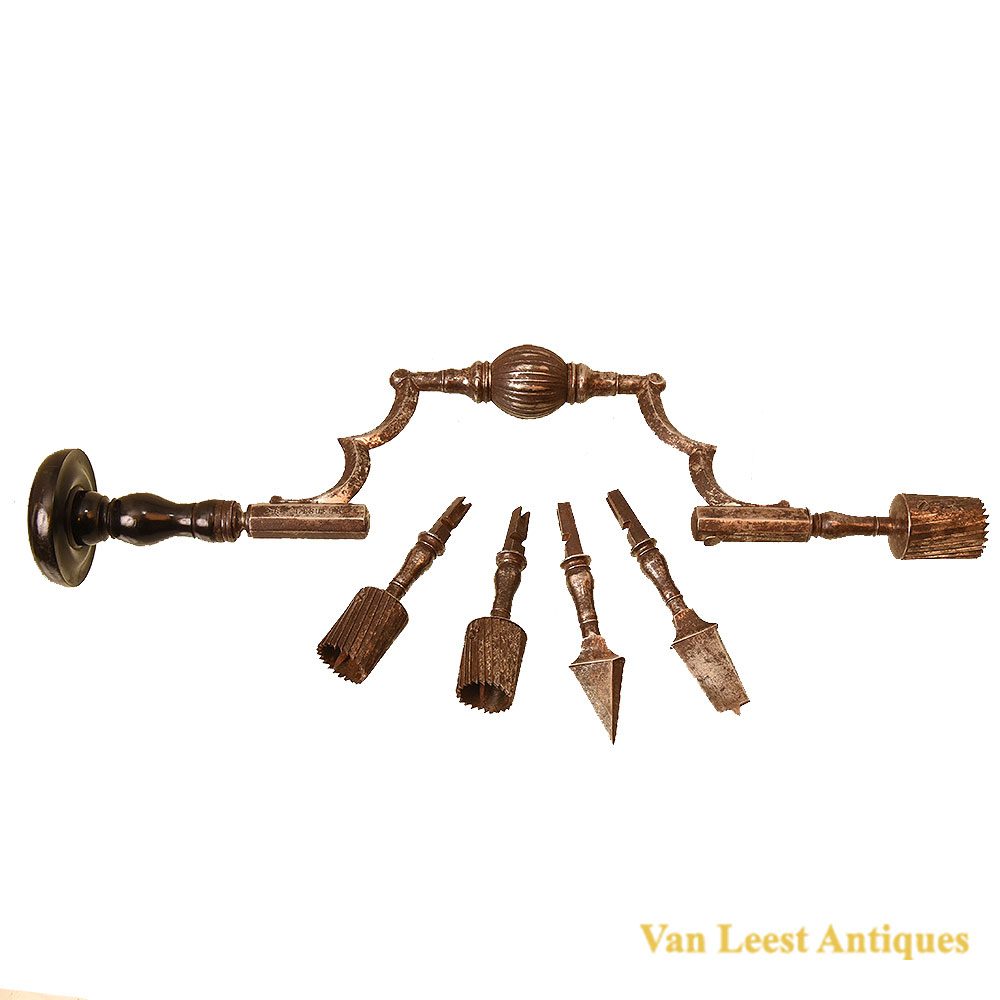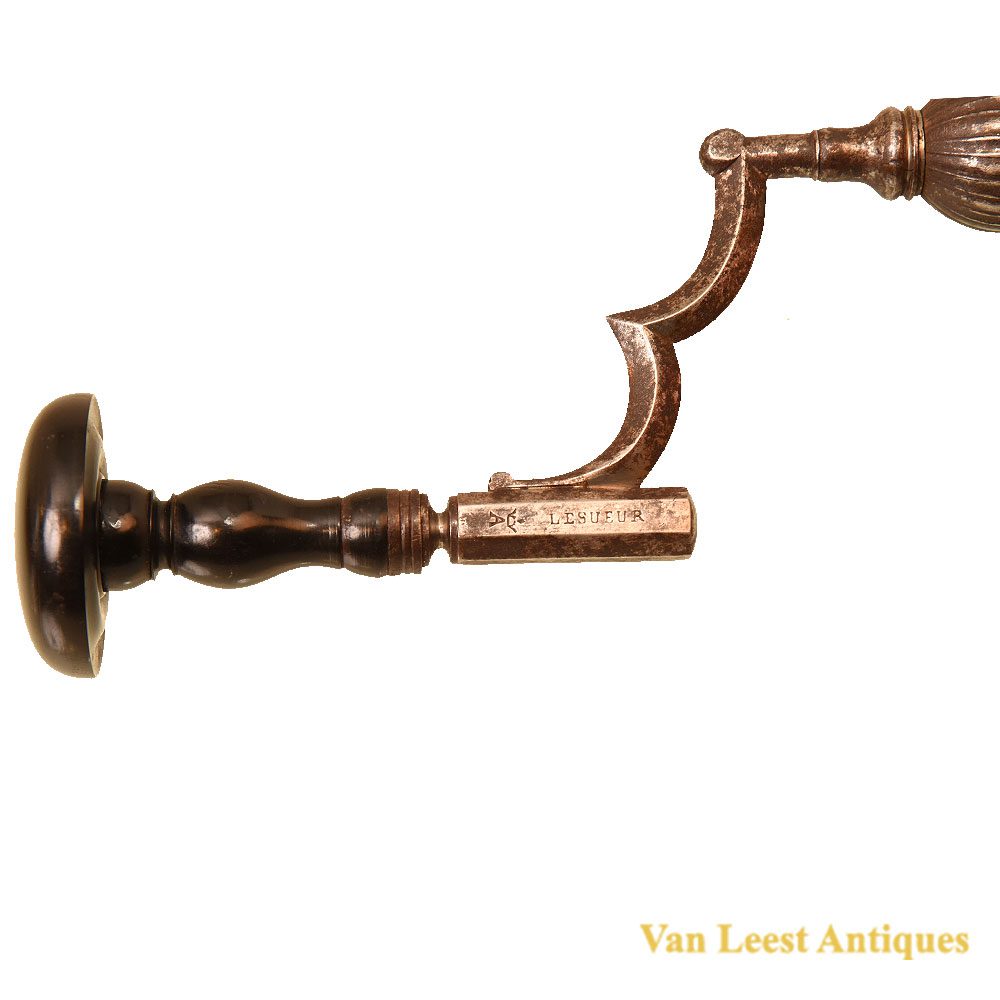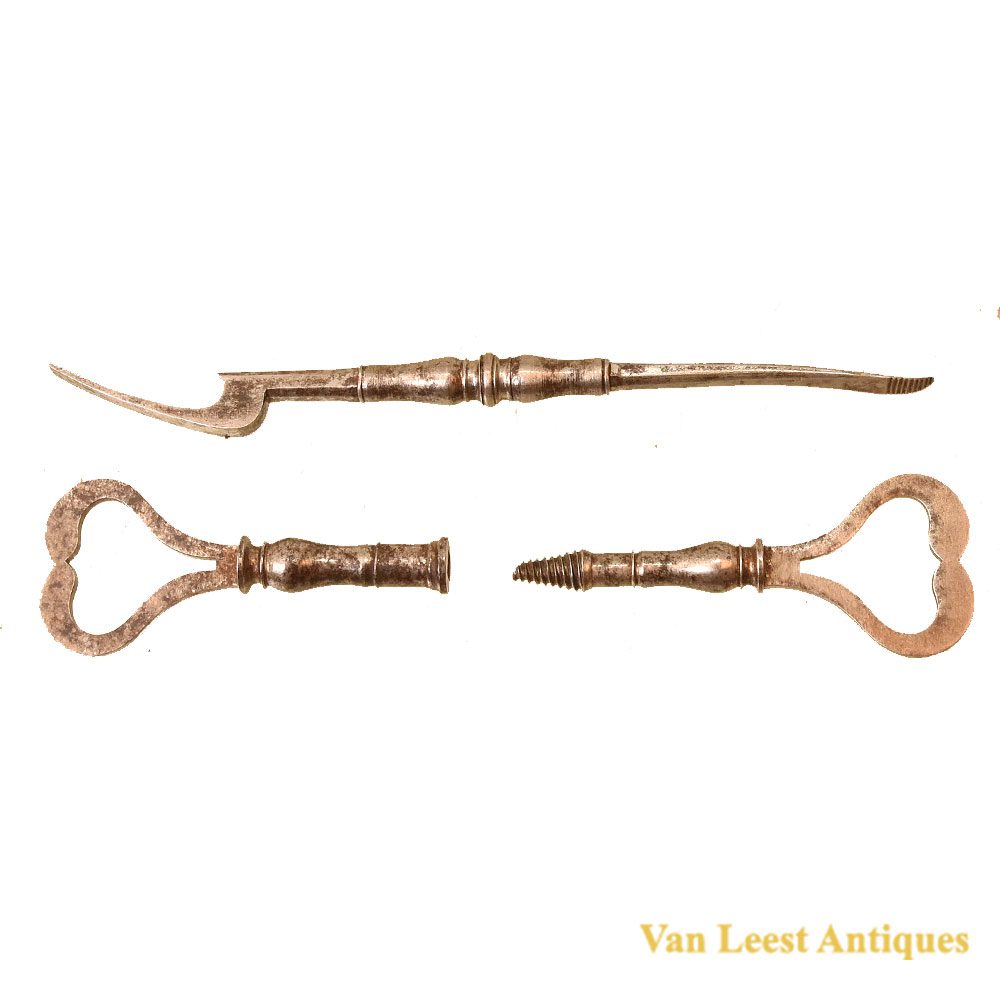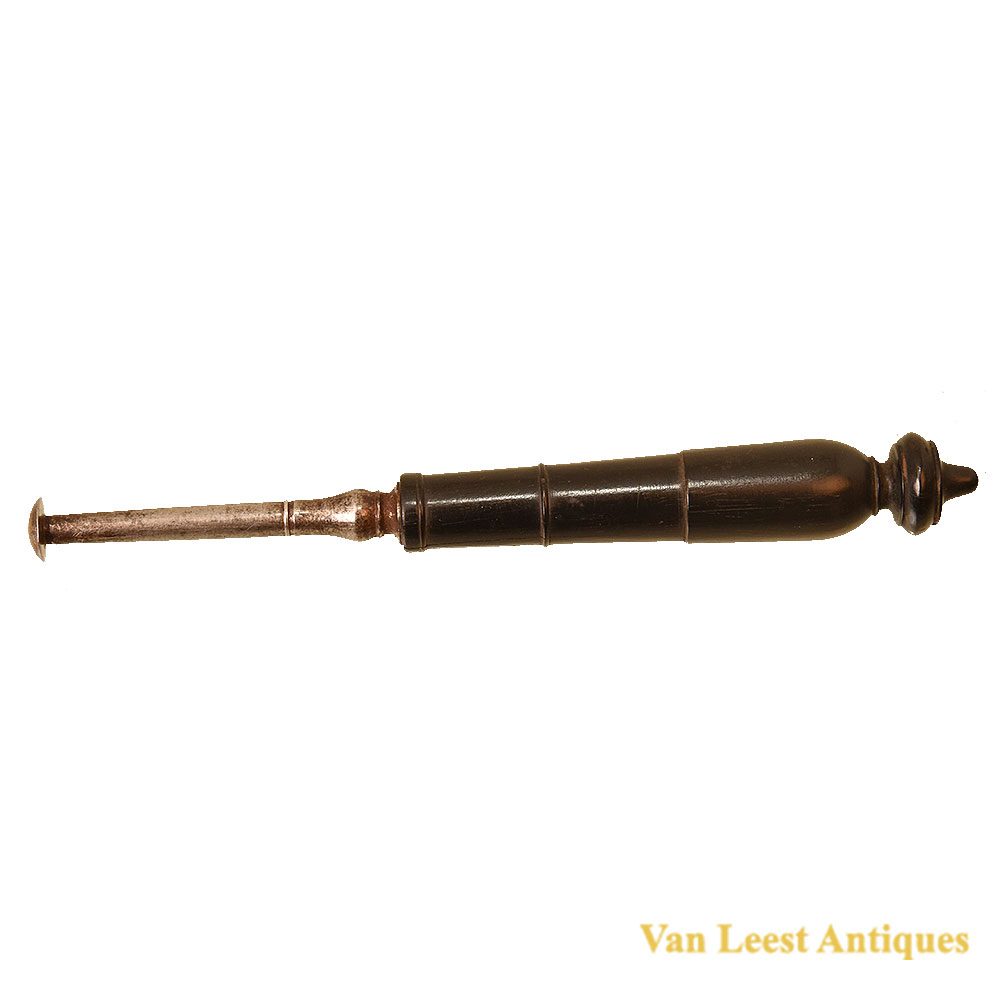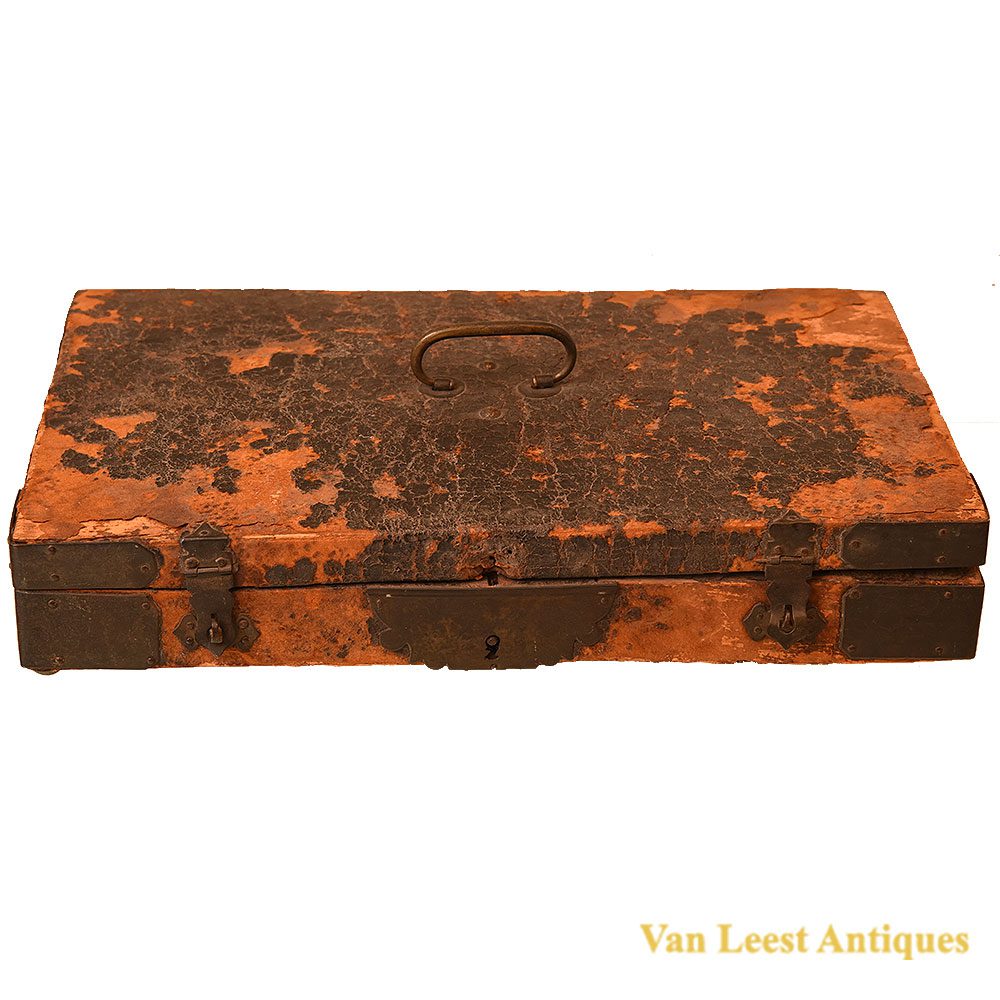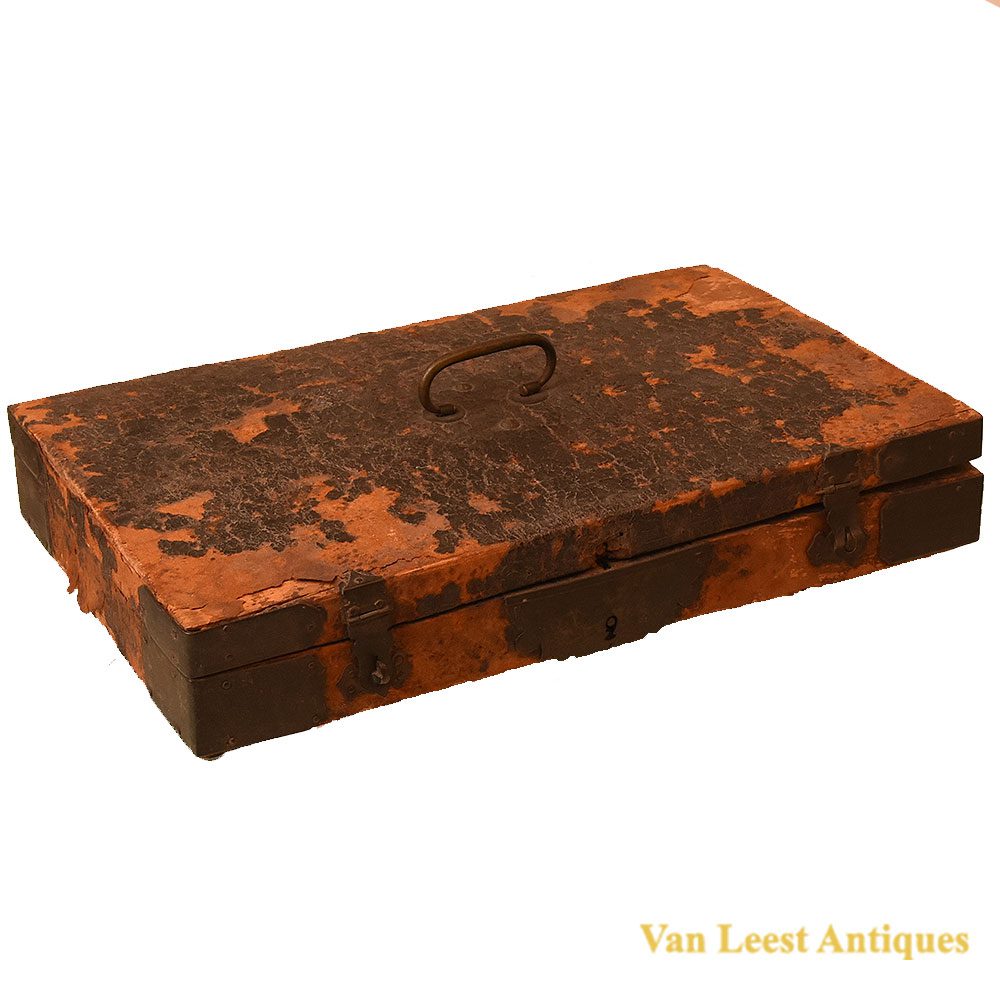 French trepanning set by Lesueur, ca 1780
On application
Trepanning drill set by Lesueur of the last quarter of the 18th century. The case is made of wood covered with leather with a brass handle on top and hinged lids to open the box. The inner side is fitted with green velvet. The set consist of a Trepanning drill which is signed with two trademarks of Lesueur: an A with a crown. The drill has a turned ebony handle. Three interchangeable conical crown cutting drills of different diameters and two perforators, a forceps, Foliate drill, a key for removing the centric pin, one elevator and one lenticular.
In the inner of the box an label is nailed down: 'A La Couronne, Rue des Canettes, No. 5, Fhg. St.-Germain. A Paris. Lesueur, Successeur de son Père. Coutelier des Ecoles de Medecine et des Hopitanx renommé pour les bonnes Lancettes; fabrique tous les Instruments de Chirurgie anciens et modernes, tanten argent que en acier et faut la Goutellerie dans le goût le plus nouveau. Ainsi que Rasoirs qu 'il donne a l'epreuve'
Which transates as: At A L'A Couronne, Rue des Canettes, No. 5, Fhg. St.-Germain. In Paris. Lesueur, successor to his father. Cutler of the Medical Schools and renowned in the hospitals for good lancets; manufactures all ancient and modern surgical instruments, both in silver and steel, and excels in Cutlery in the newest style. As well as razors which he offers for trial.
Box dimensions: 30,9 x 20,8 x 5 cm.