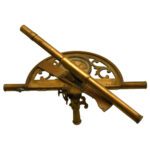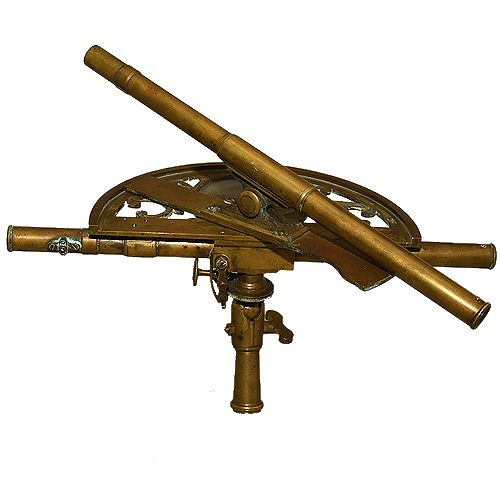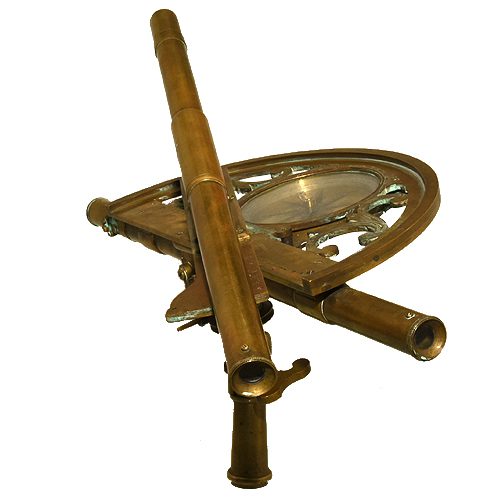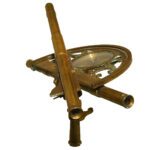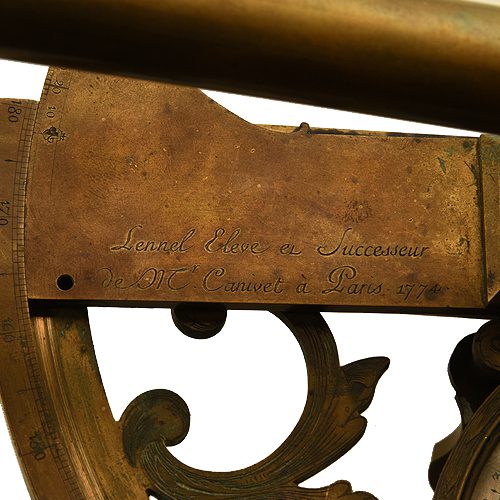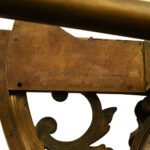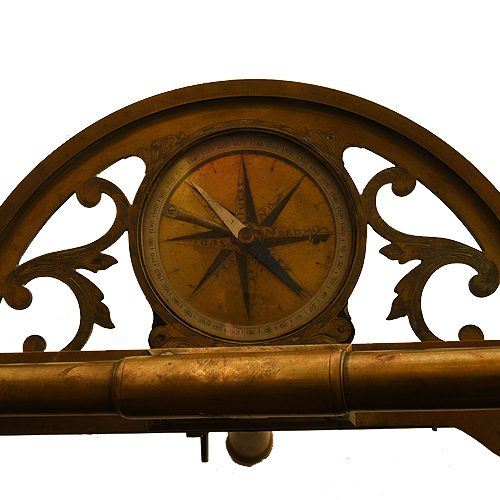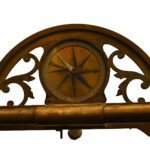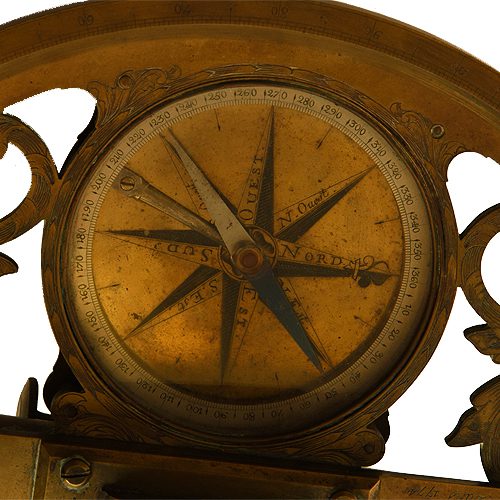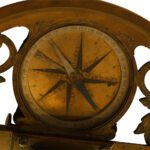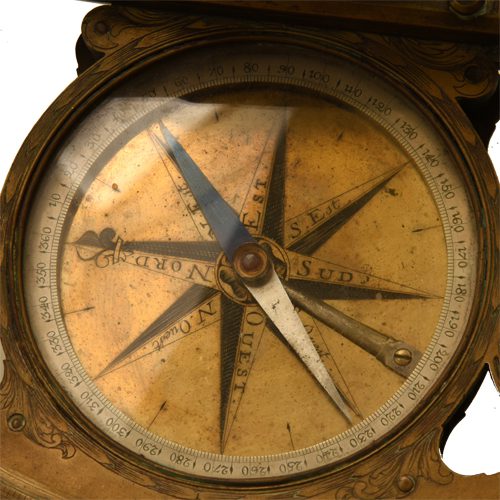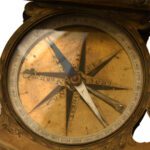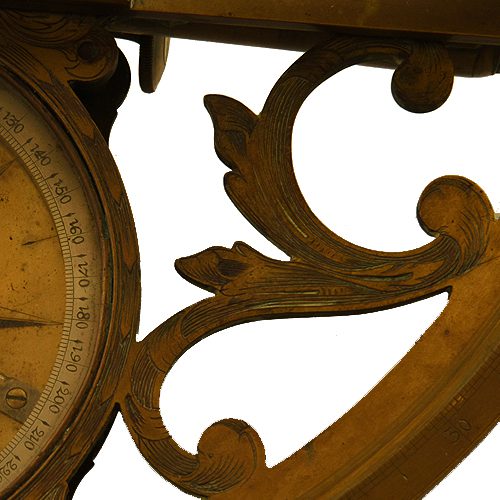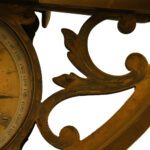 Graphometer in 1774 by Louis-Pierre-Florimond Lennel.
Sold
A graphometer is a surveying instrument used for measuring angles. This is a brass graphometer made in 1774 by Louis-Pierre-Florimond Lennel, a scientific instrument maker based in Paris. The compass rose with originale needle, (which can fixed by a screw) and the circle silver scales gives 0- 360 degrees. The measuring by this instrument is doing by a telescope  which is very rare. One eyepiece with lens is missing, maybe they change the eyepiece from one to the other telescope. Further on in good condition with the tripod connection and original patine.
The detail picture shows the inscription on the alidade. It reads 'Lennel Eleve et Successeur de Mr Canivet -Paris 1774'.A pupil of the noted maker, Jacques Canivet, Lennel succeeded his master in 1774. By 1781 he described himself as 'Imperieur du Roi et de la Marine', and was in charge of instrumentation at the Paris Observatory. He had died by 1784.
Measurements: telescopes are  28,5 cm long and the alidade length will be 24,6 cm