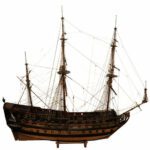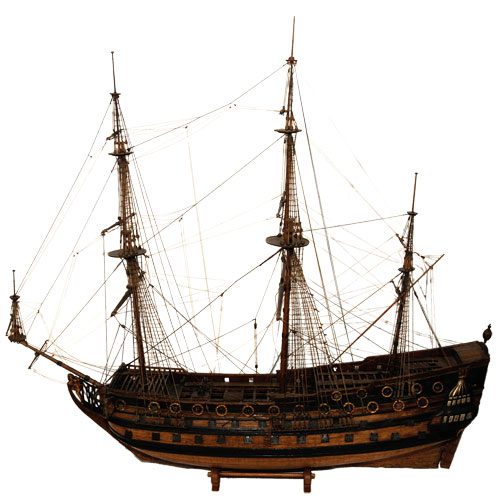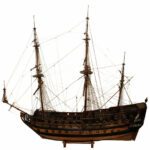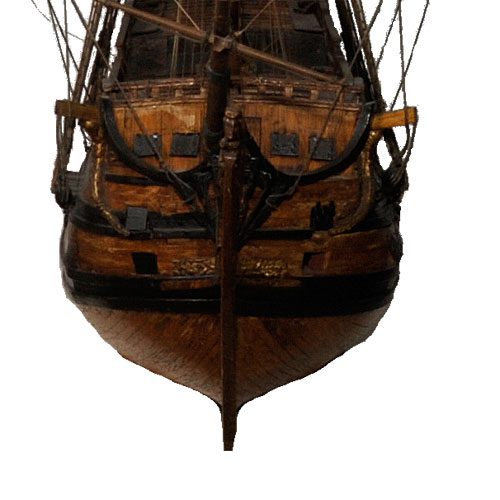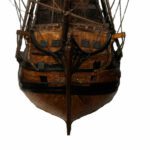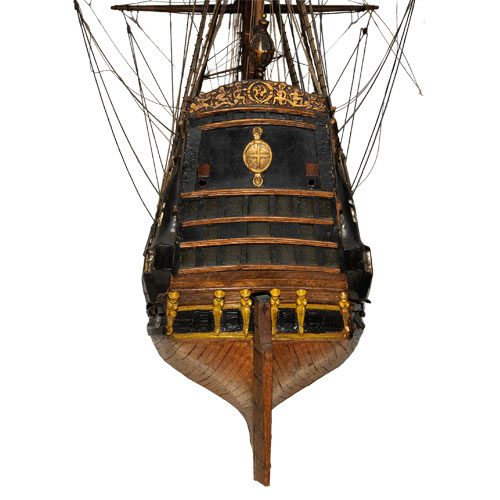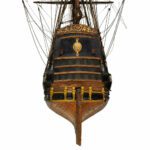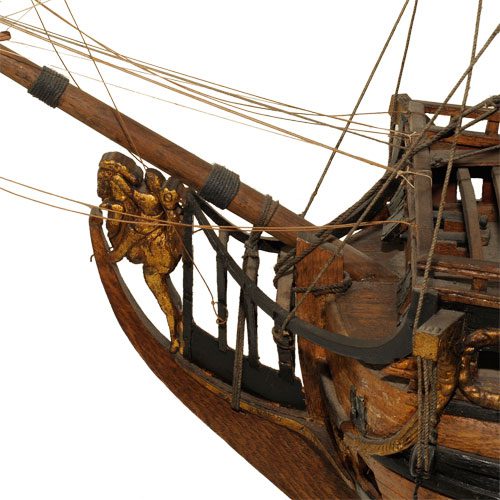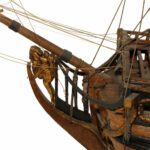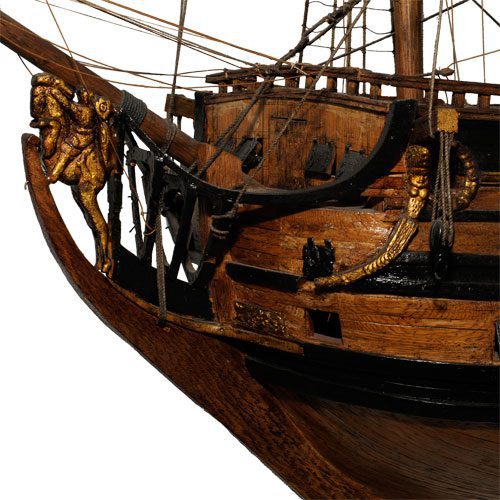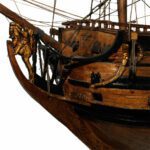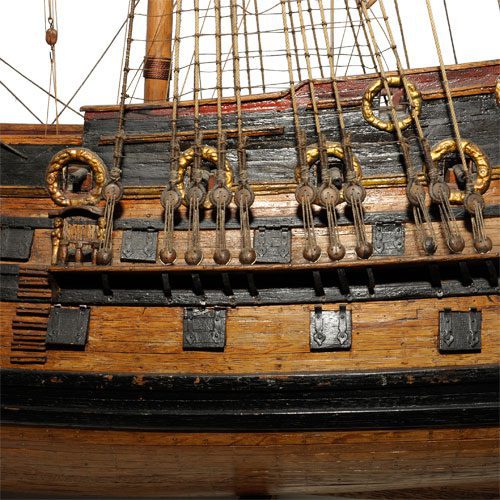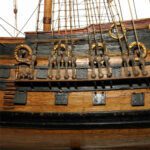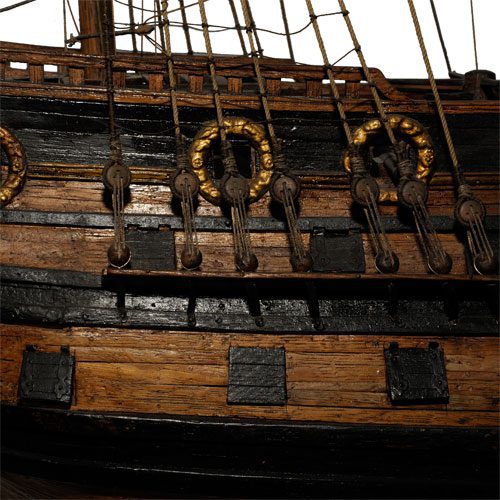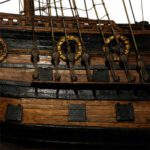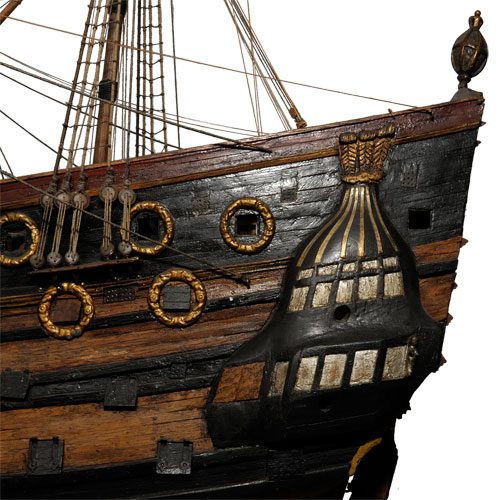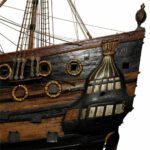 Dutch East Indiaman cargo vessel hull model.
On application
A contemporary full hull model, a Dutch East Indiaman cargo vessel, built plank on frame. Model is decked, equipped and fully rigged. At this scale the ship measured 45 meter along the deck by 14 meter in the beam and an approximate tonnage of 1100 burden.
The Dutch East India Company was founded in 1598 to open up trade with India and the Far East. Other countries had similar fleets operating around the world from the 17th-19th centuries, and as such had to be armed against attack from pirates or the enemy during times of conflict. The ships were generally 'fully built' with large holds for carrying cargo and provisions for many weeks. They carried an armament similar in size to that of a warship but with a much smaller crew. Dimension overall model 157 x 135 x 50 cm with a scale Scale: 1:32.