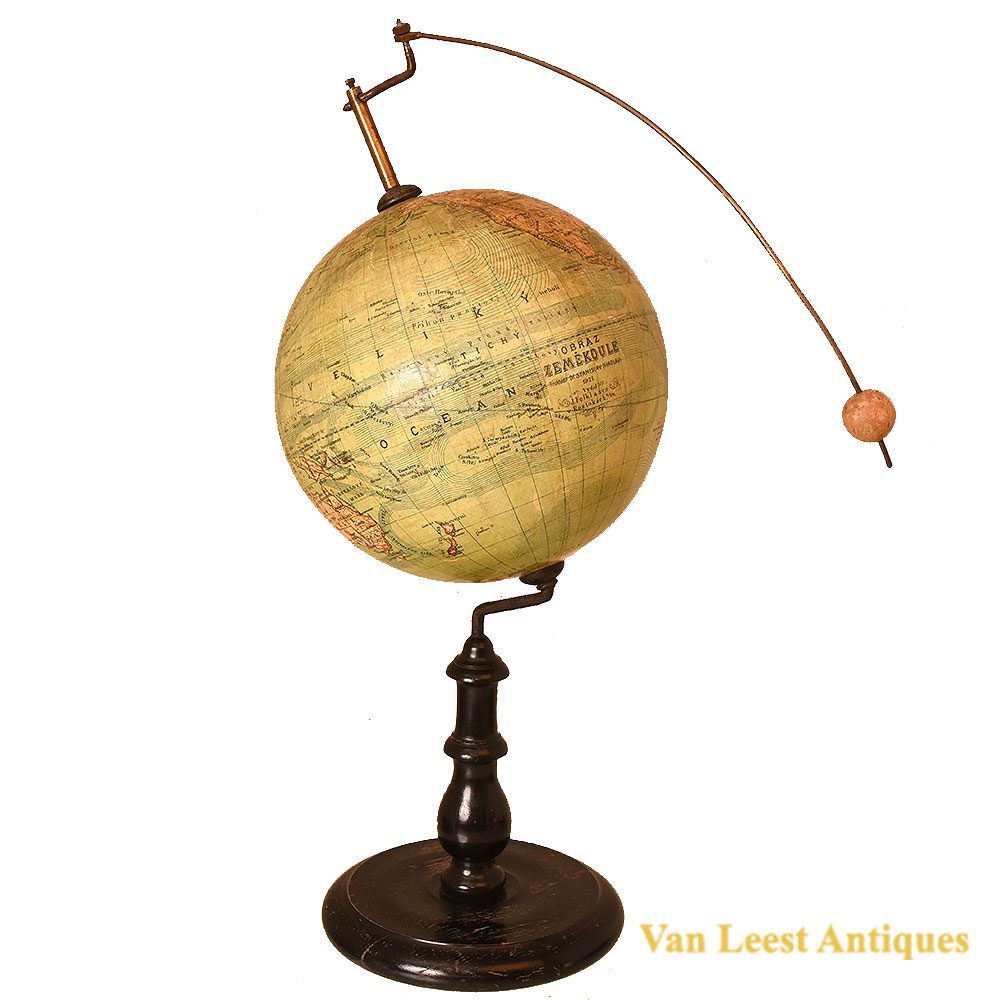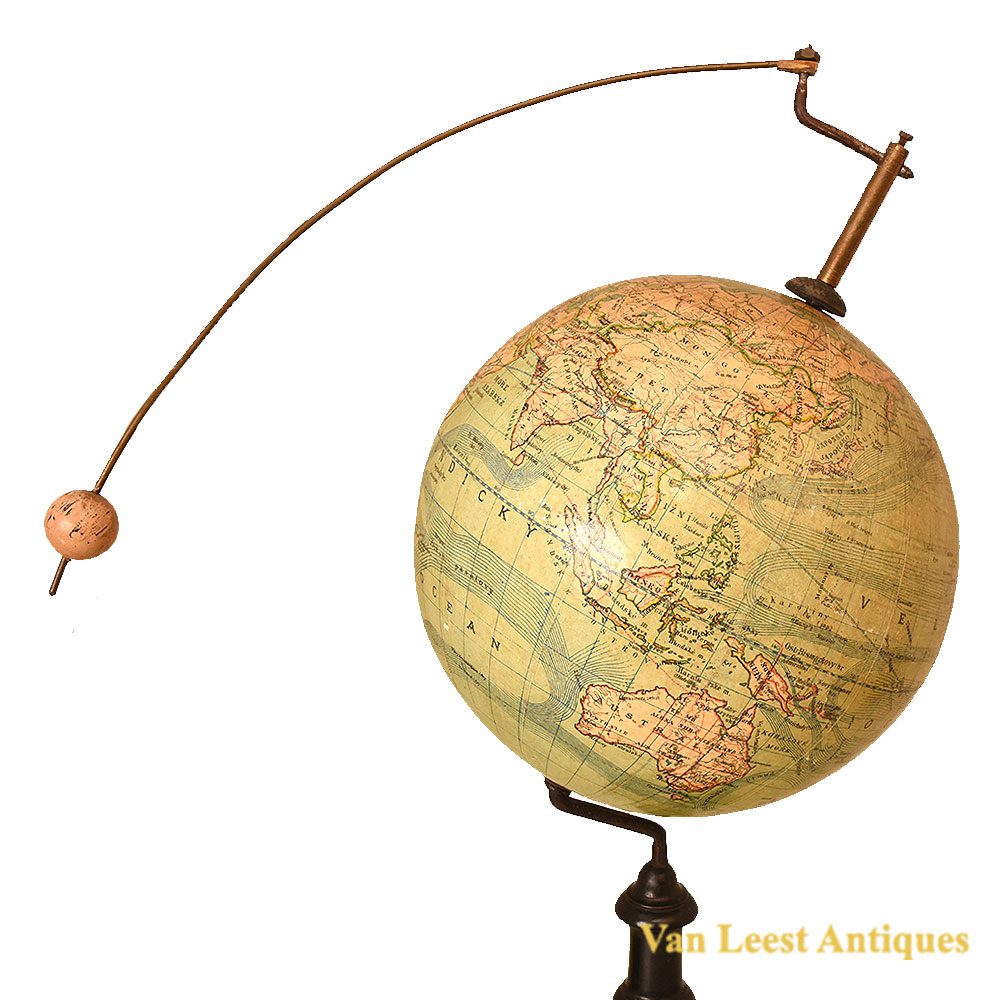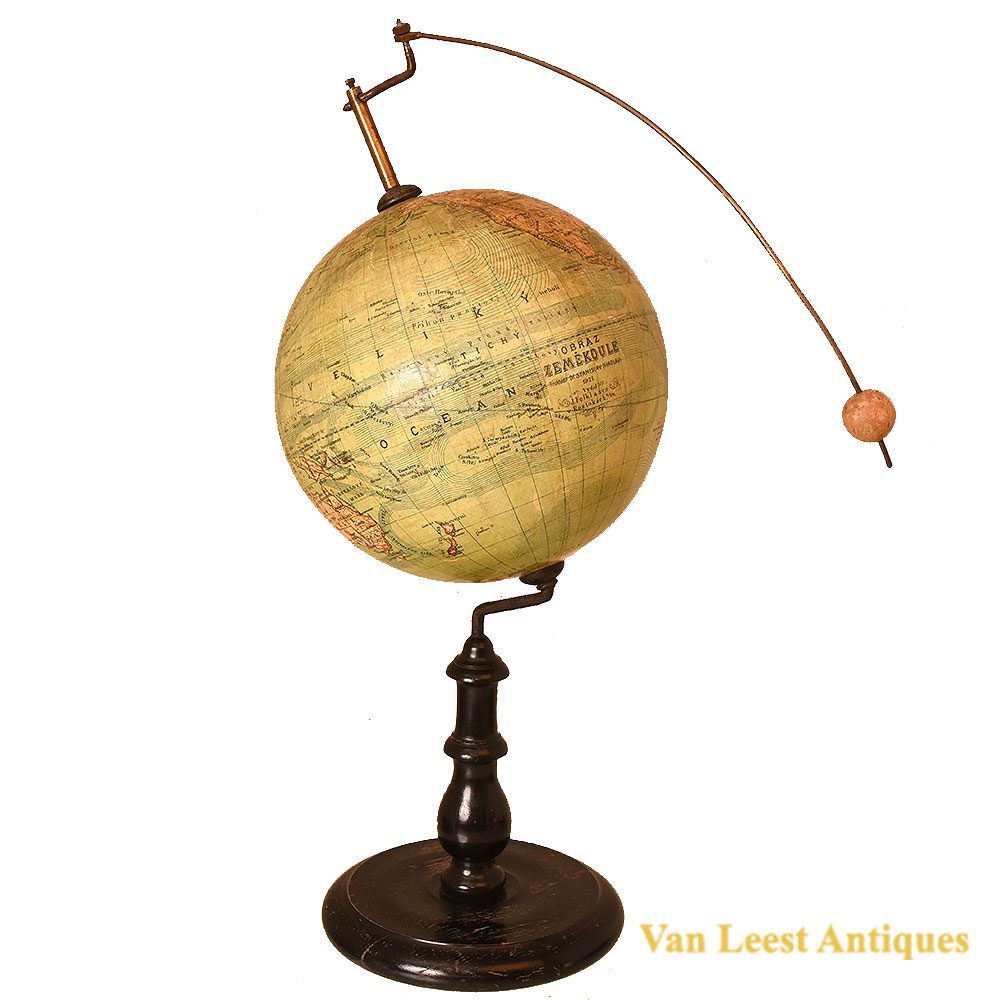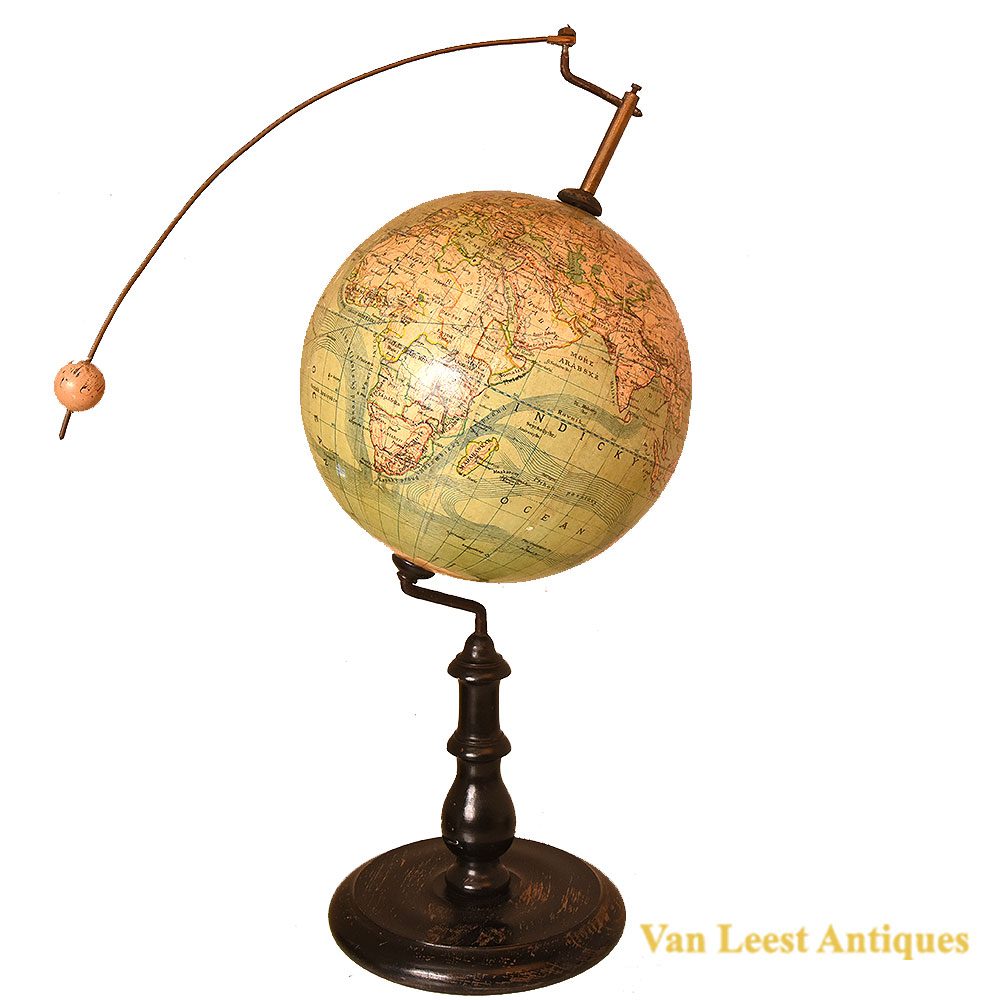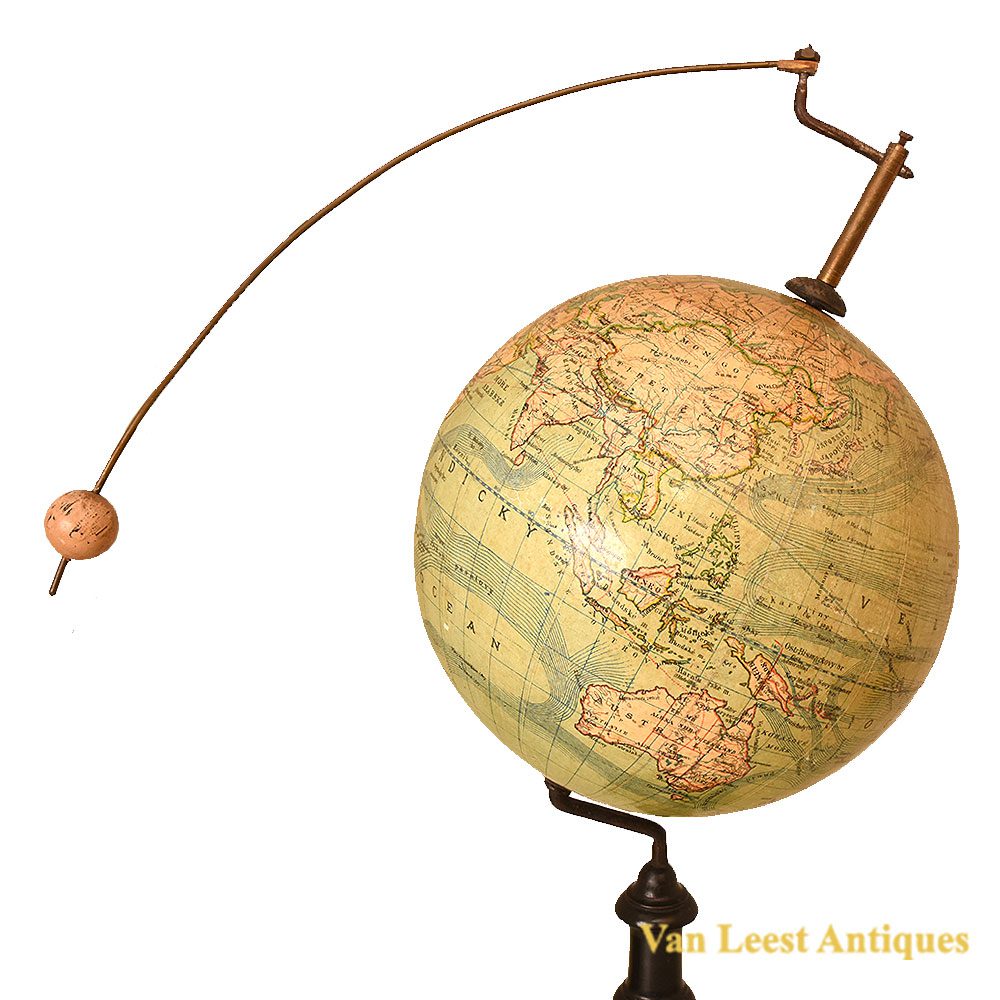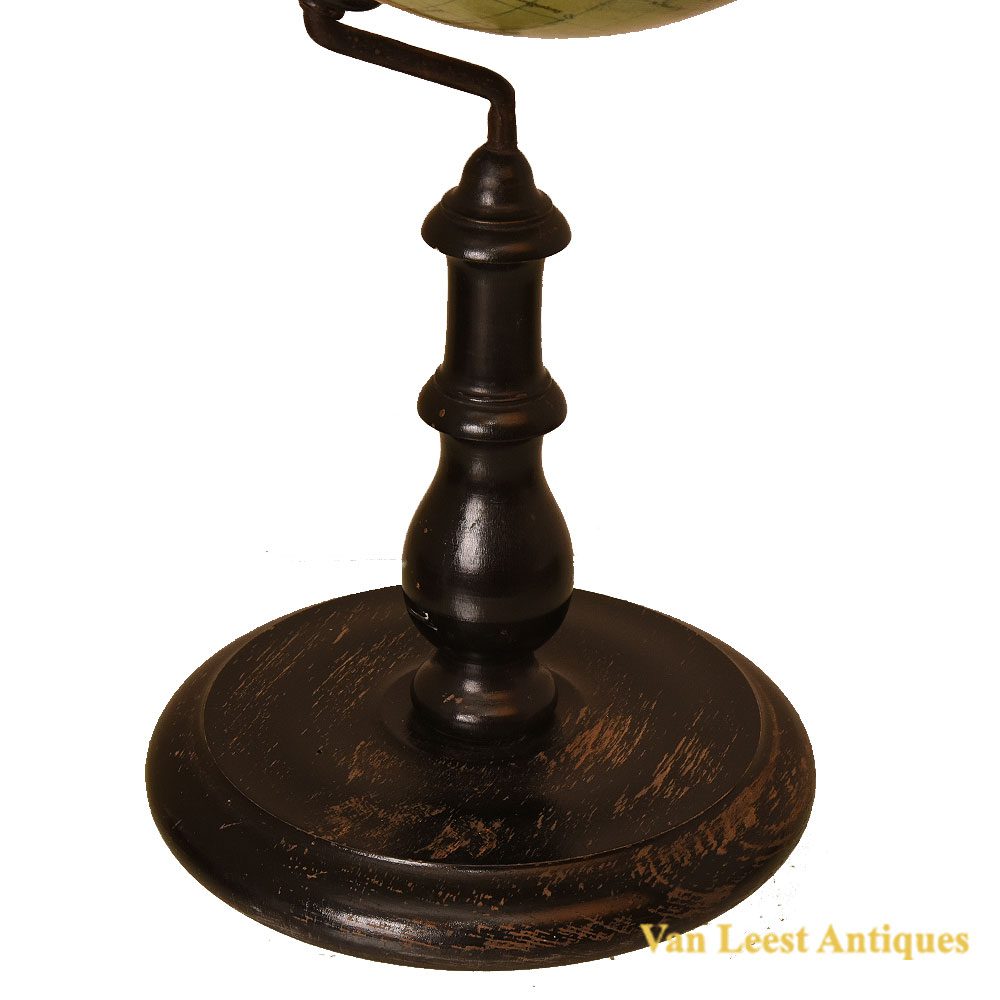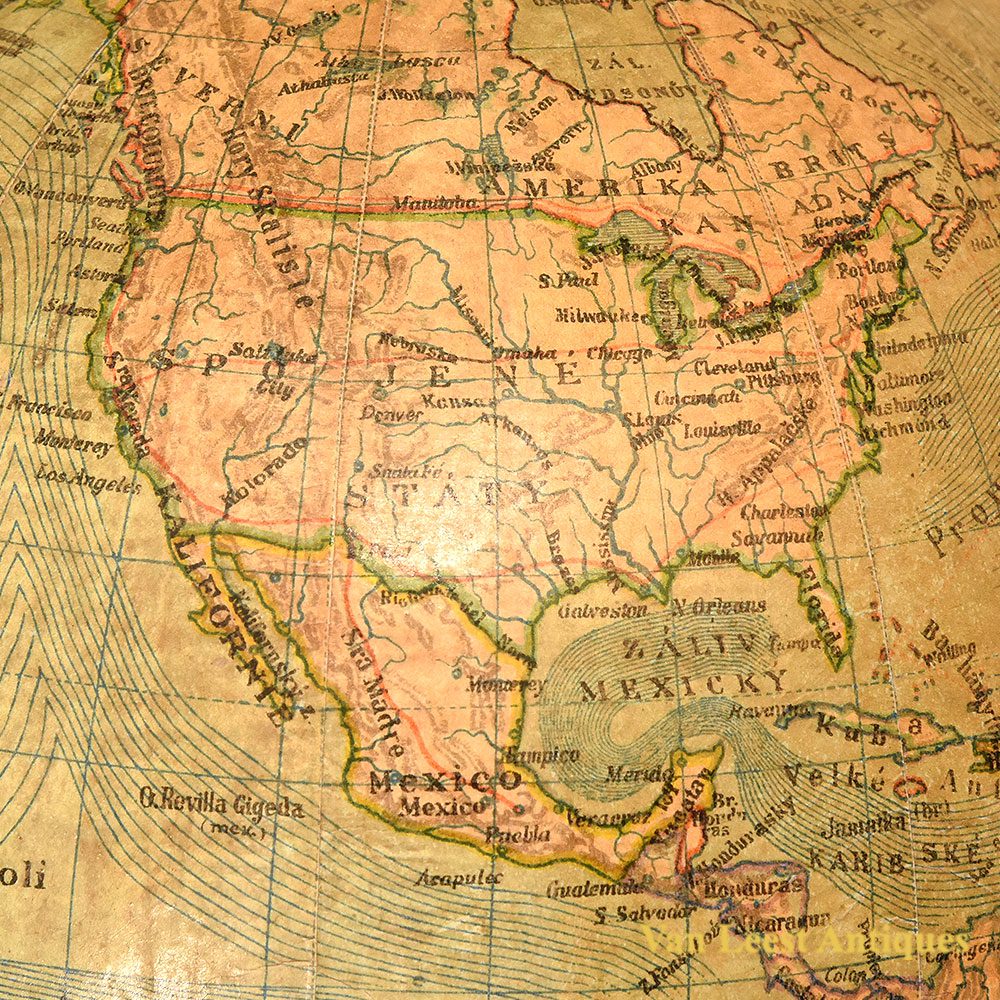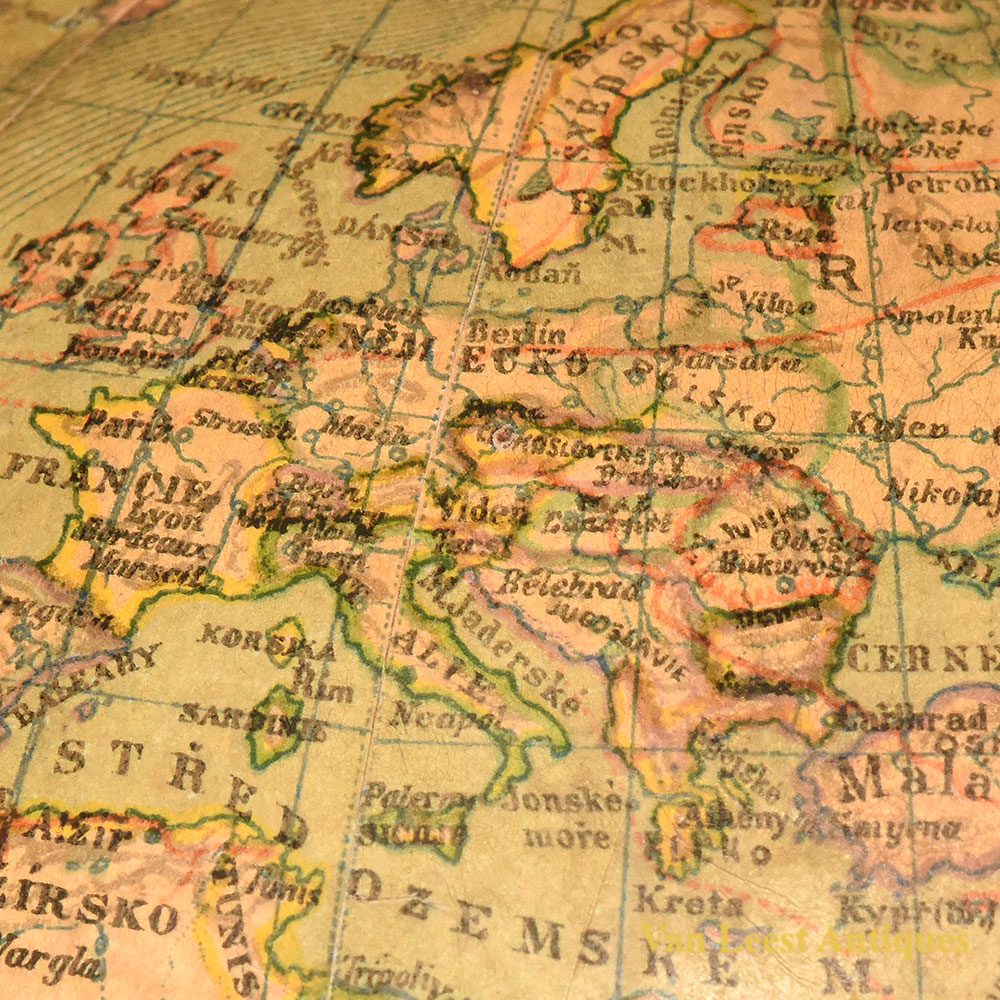 Terrestrial globe Felkl and son
On application
This terrestrial globe was produced for the Czech market by J. Felkl and son in cooperation with Stanislav Nikolau in 1921.
The globe is in excellent shape: colours are bright and all details are clearly readable. The map consists the continents, countries and areas are marked by green and orange lines, but the rivers of different continents have the main priority in depiction. In the seas there is given much attention to depict the thermohaline circulation. The globe arises from a turned ebonized stand and is hold by a metal. At the top, a rod with a bolt system holds a moon, which can be rotated by hand.
Signed:
Obraz (Depiction)
Zemekoule  (The earth)
Prehlédl De Stanislav Nikolau (published by Stanislav Nikolau)
1921.
Vydal
J. Felkl a syn (J Felkl and son) in Rztokach)
v Roztokách N/v3t.
Height: 53 cm.