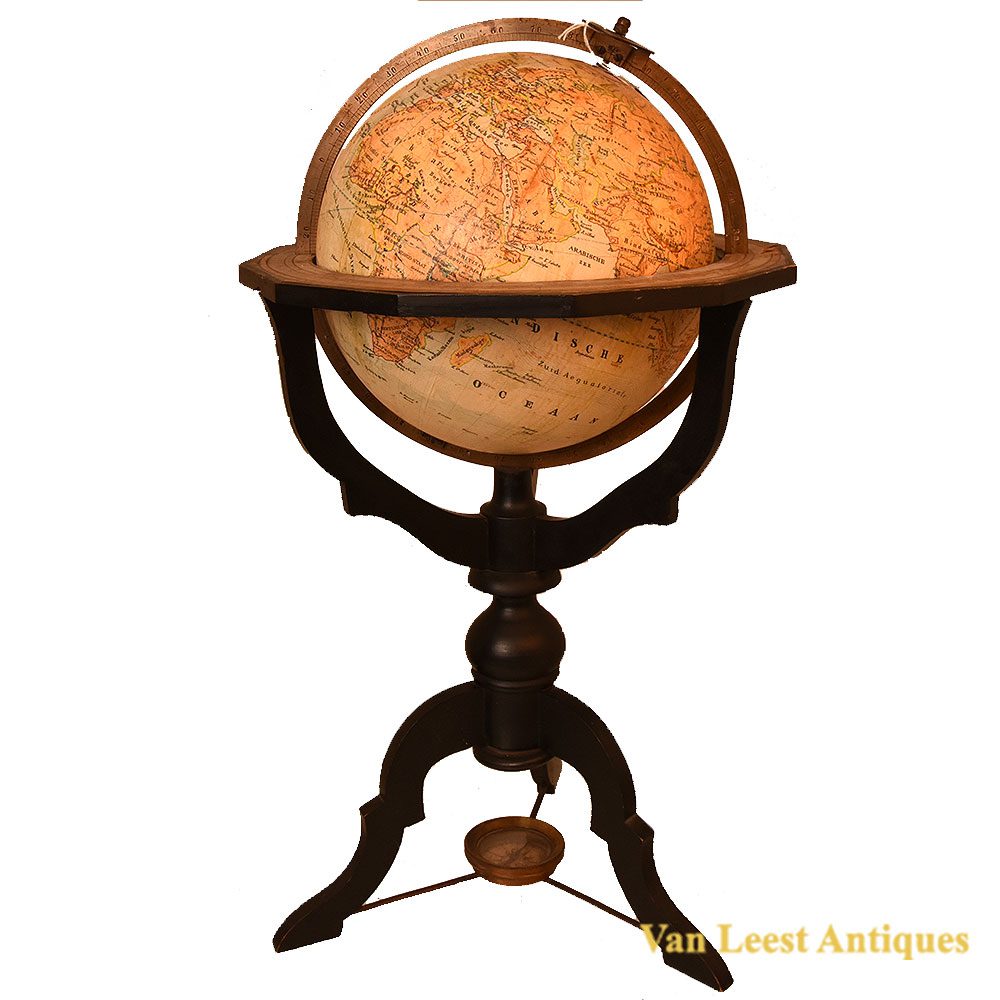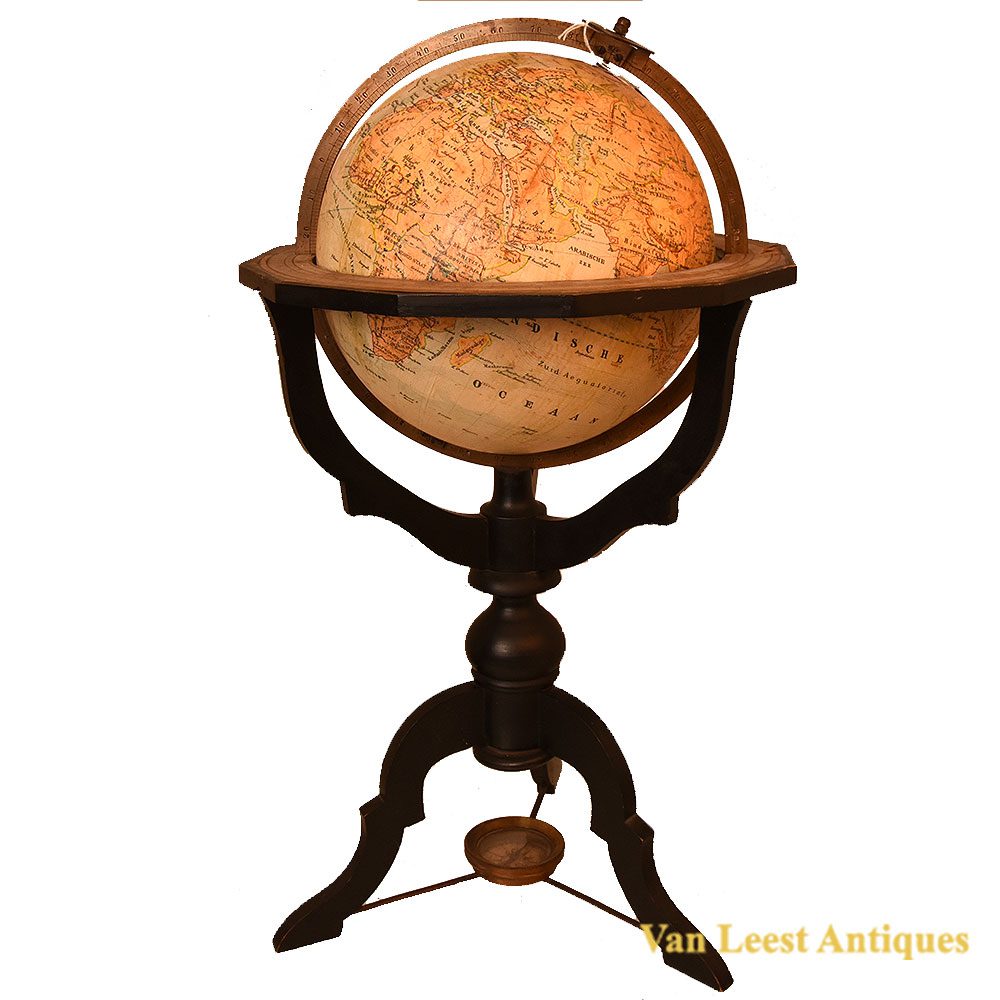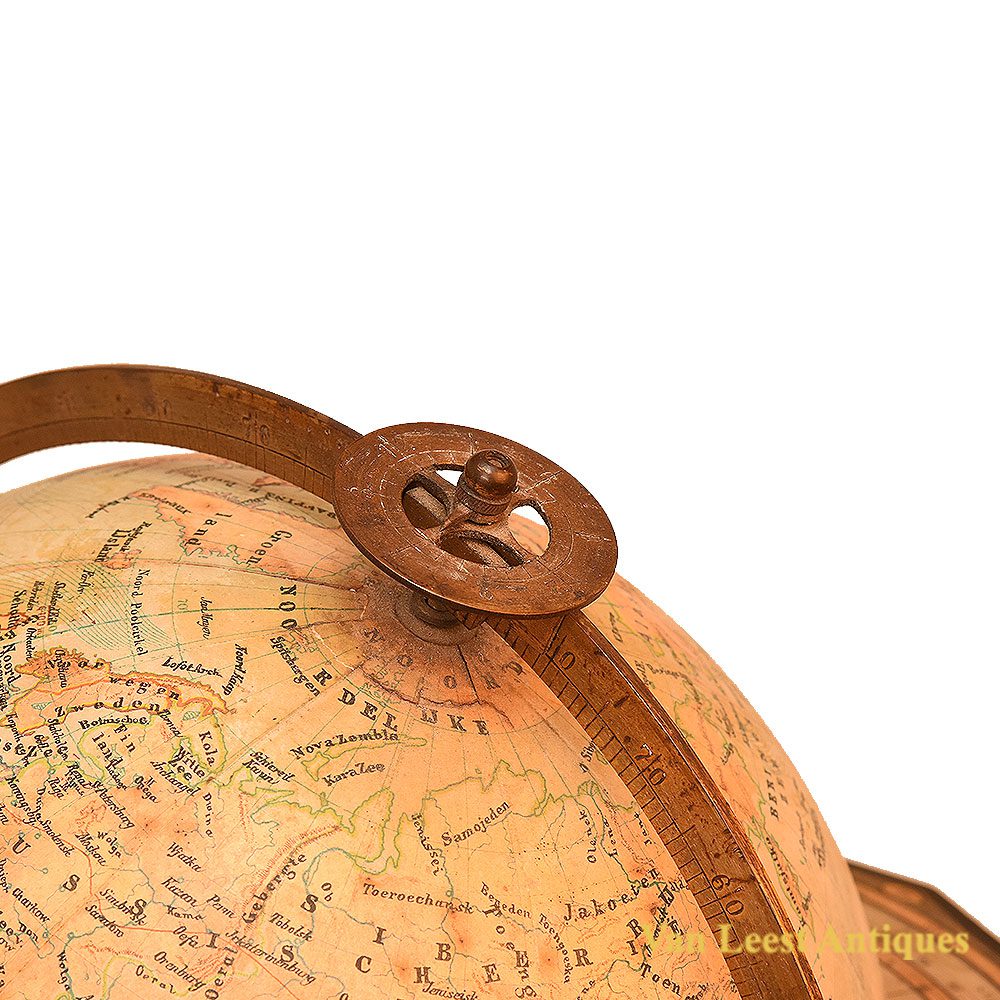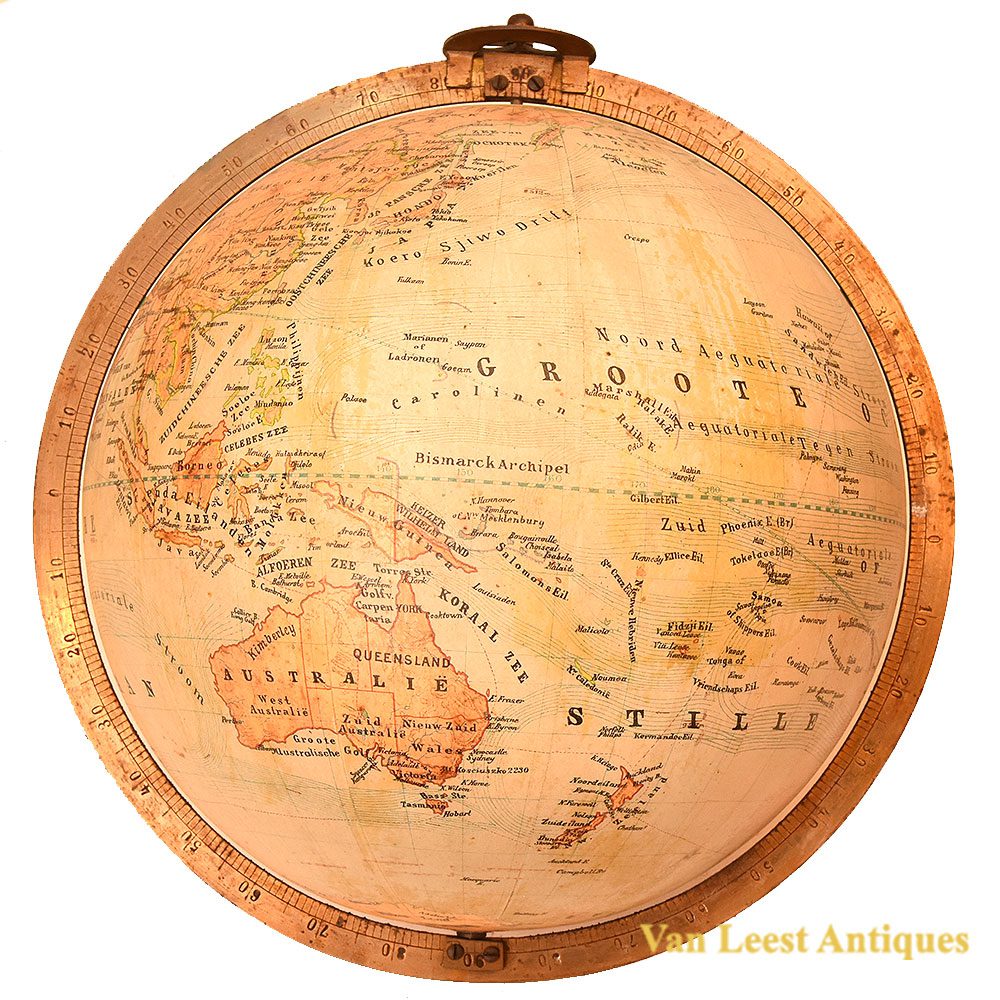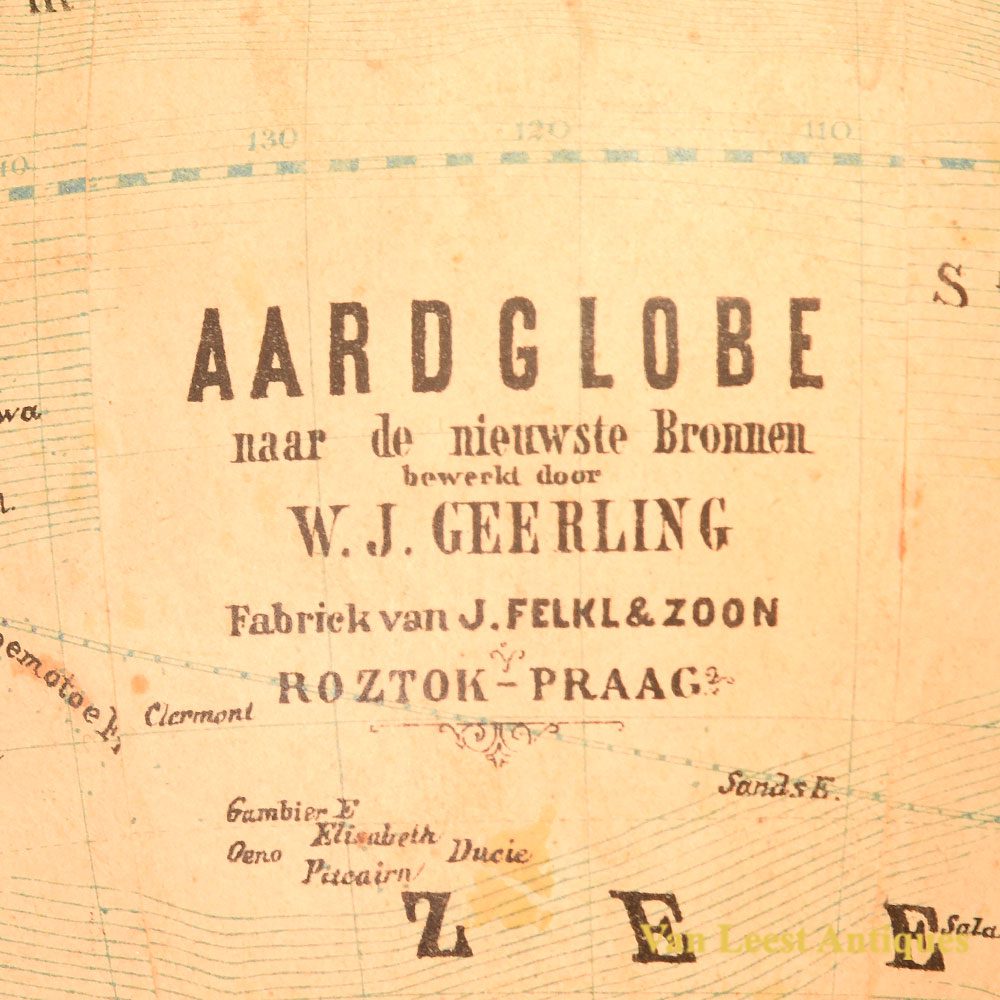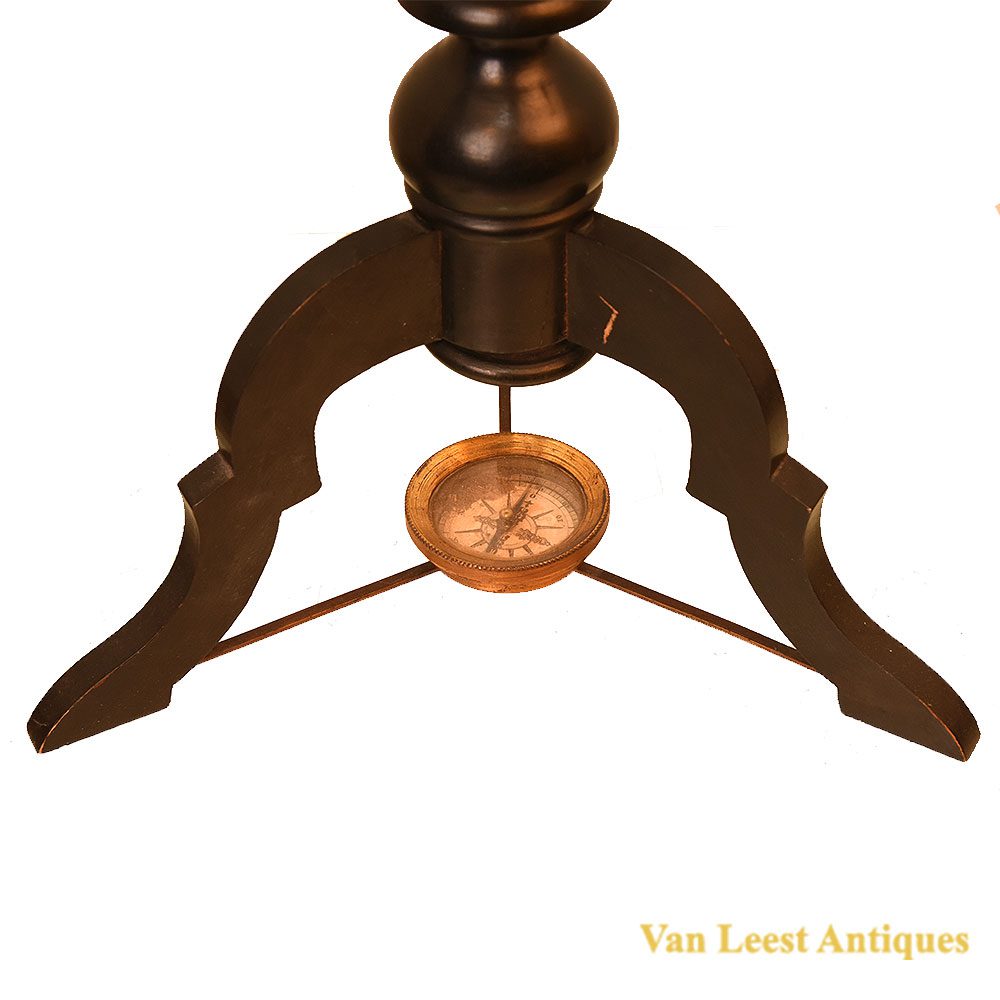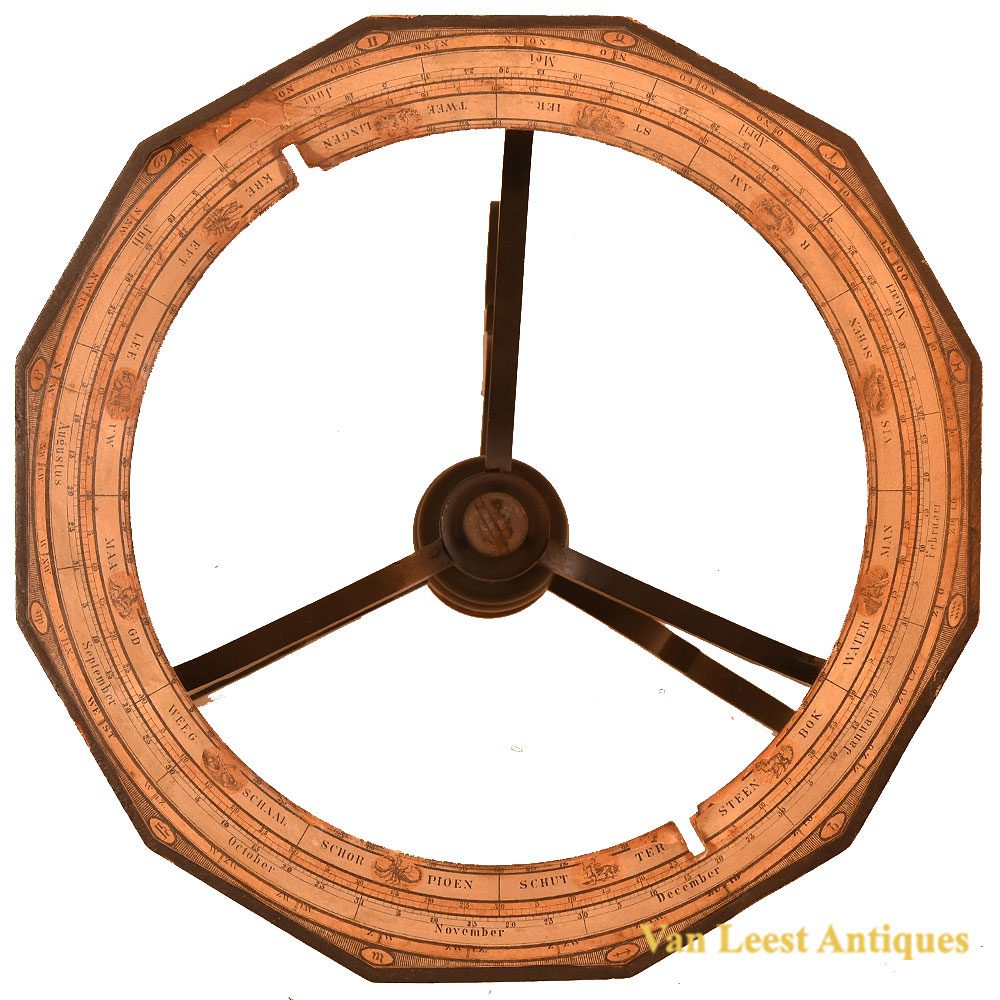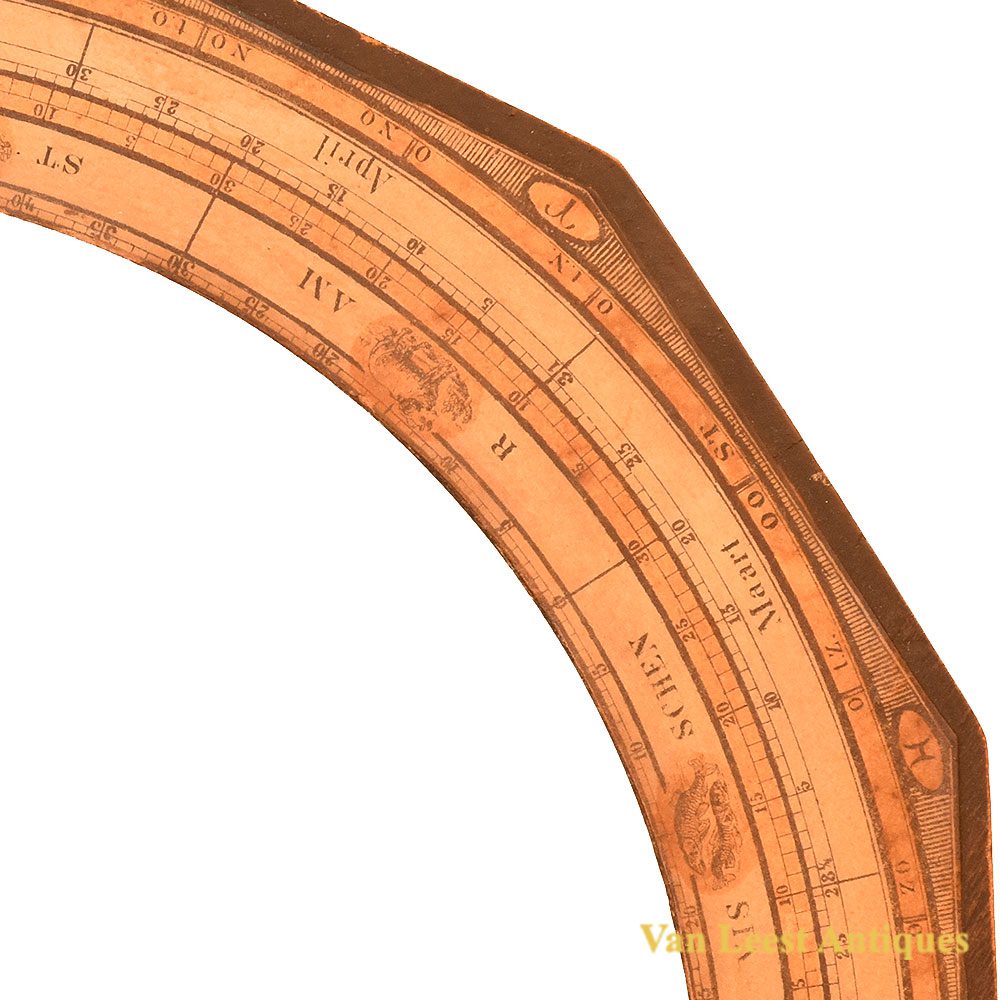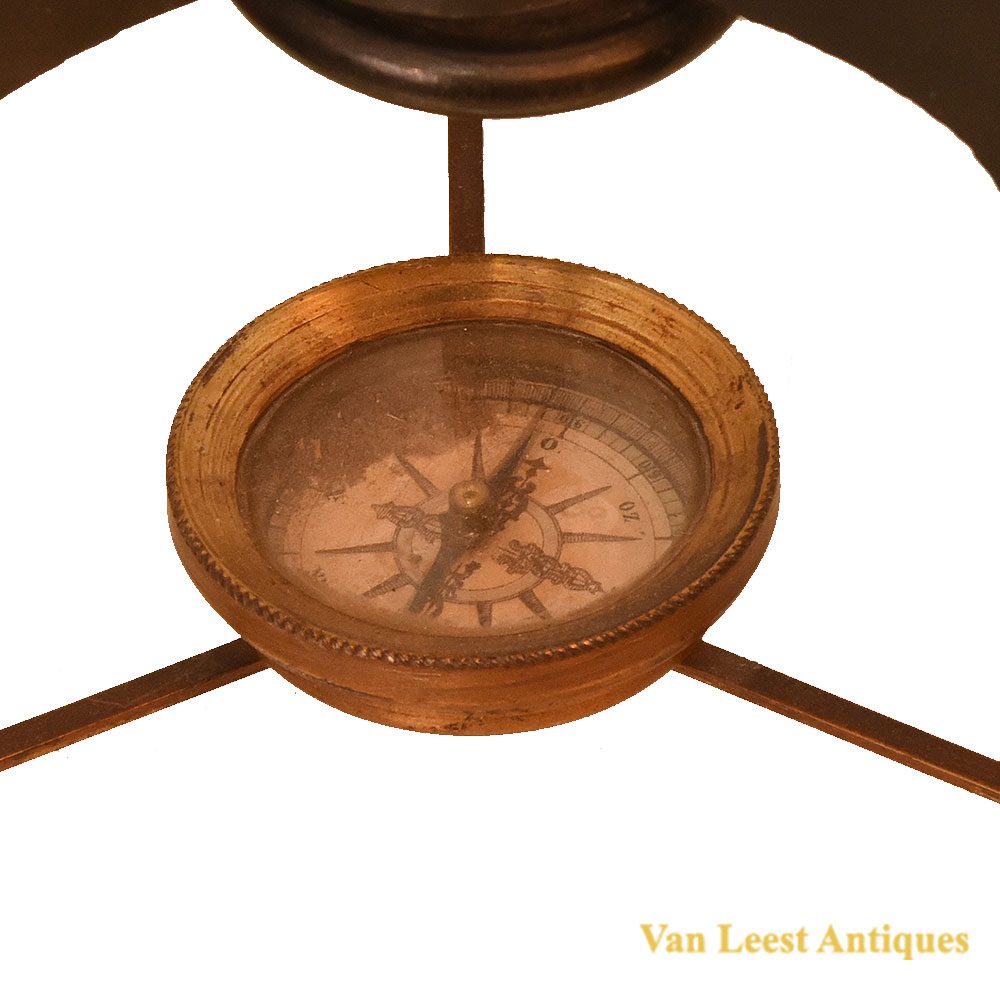 Terrestrial globe by Geerling and Felkl
On application
Terrestrial globe by Geerling and Felkl. Edited by W.J. Geerling and fabricated by Felkl and sons.
Geerling edited the globe to the Dutch language in order to sell them, for example, at schools. The globe is made of12 lithographed colored paper gores on papermache/plaster sphere, full brass meridian with on top a compass rose, three-legged ebonized stand and with brass working compass. On the horizontal axe of the stand a paper with zodiacs with corresponding months is pasted on.
The globe is in excellent condition. Colors and words are clearly readable. There are no damages except for a little cut off the zodiac ring.
Measurements: height on stand 53 cm, diameter 20 cm.