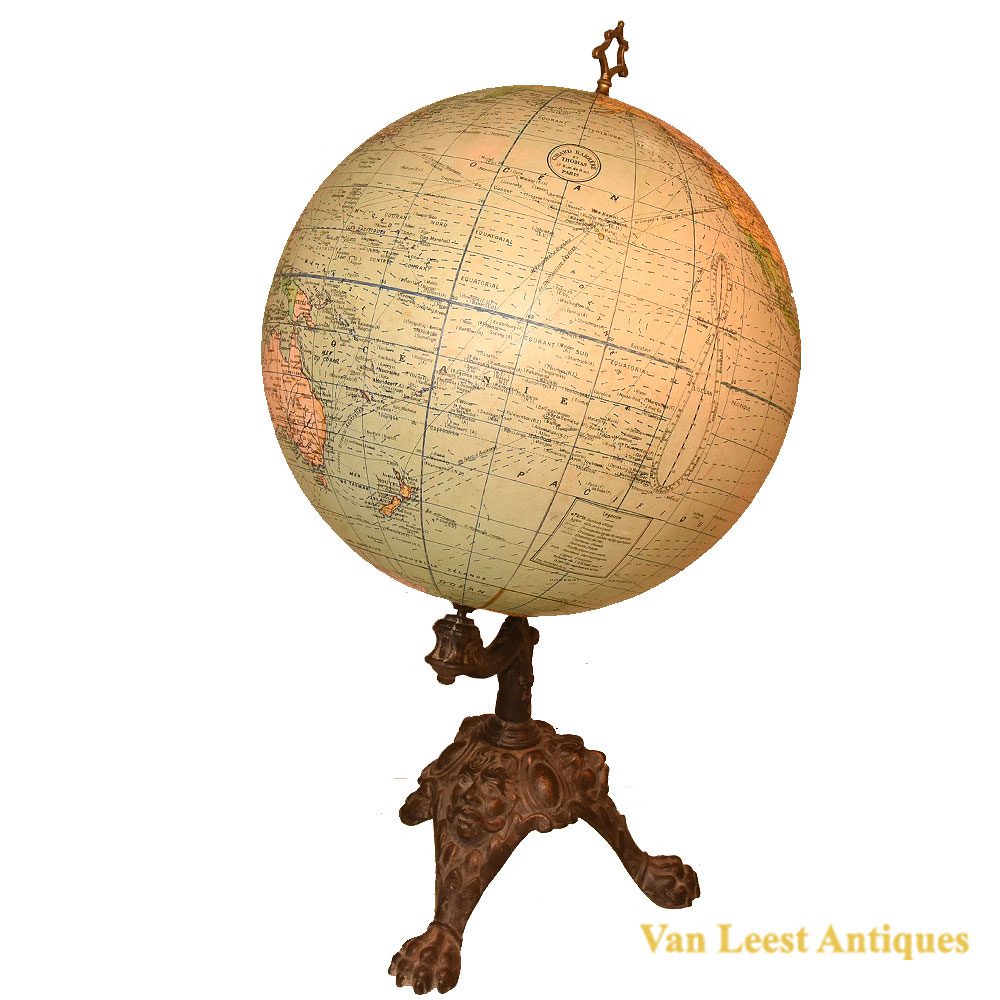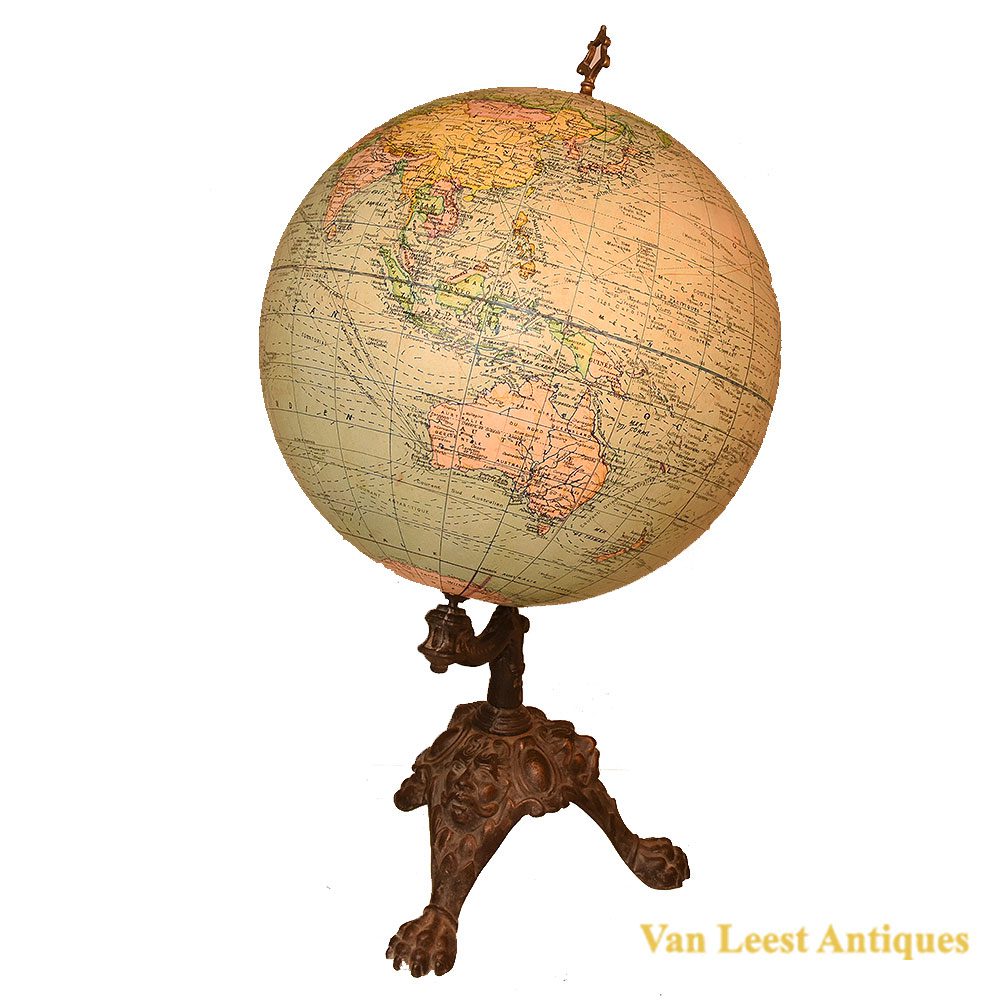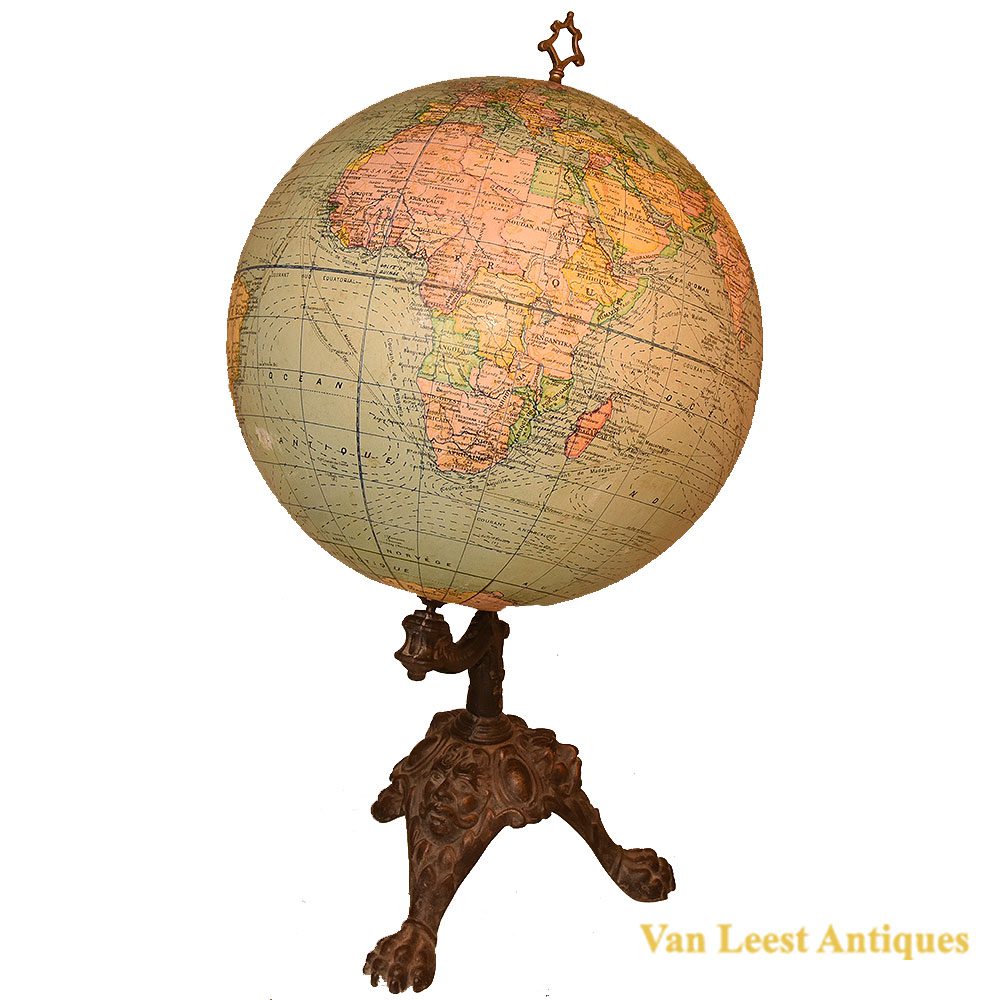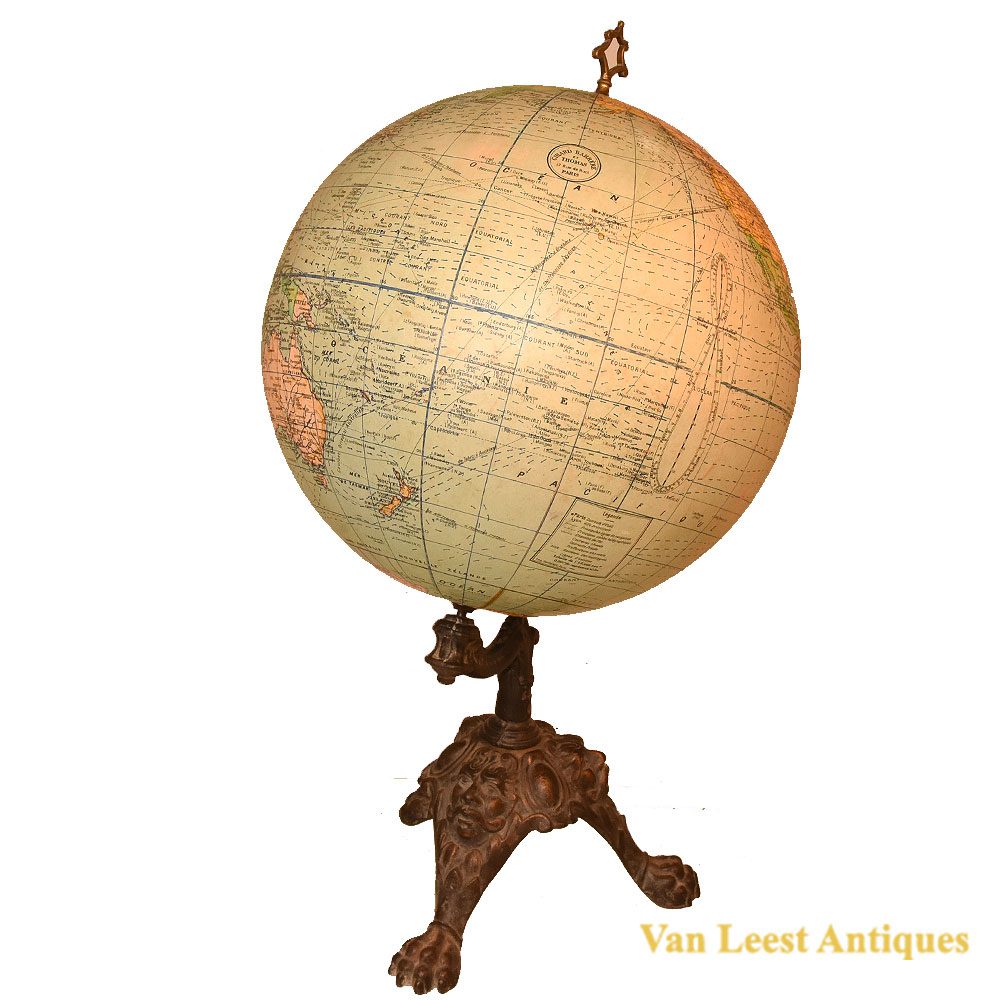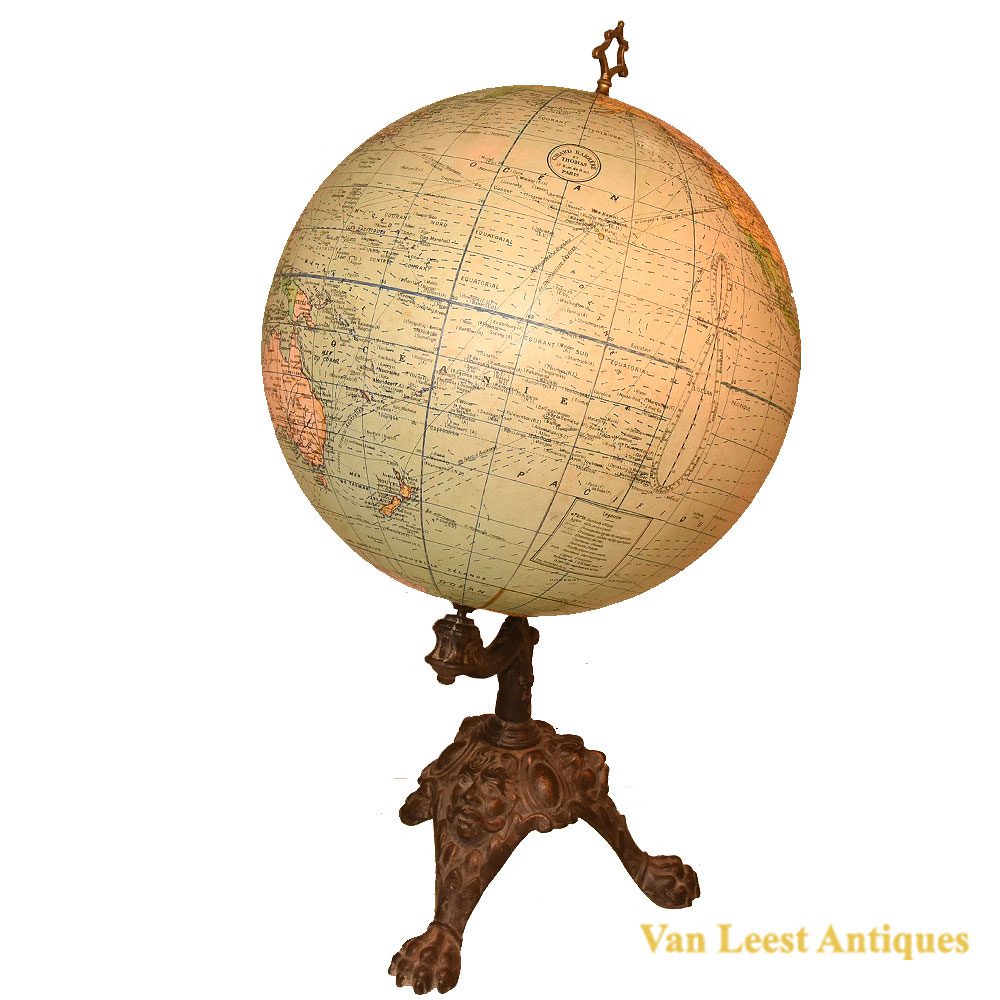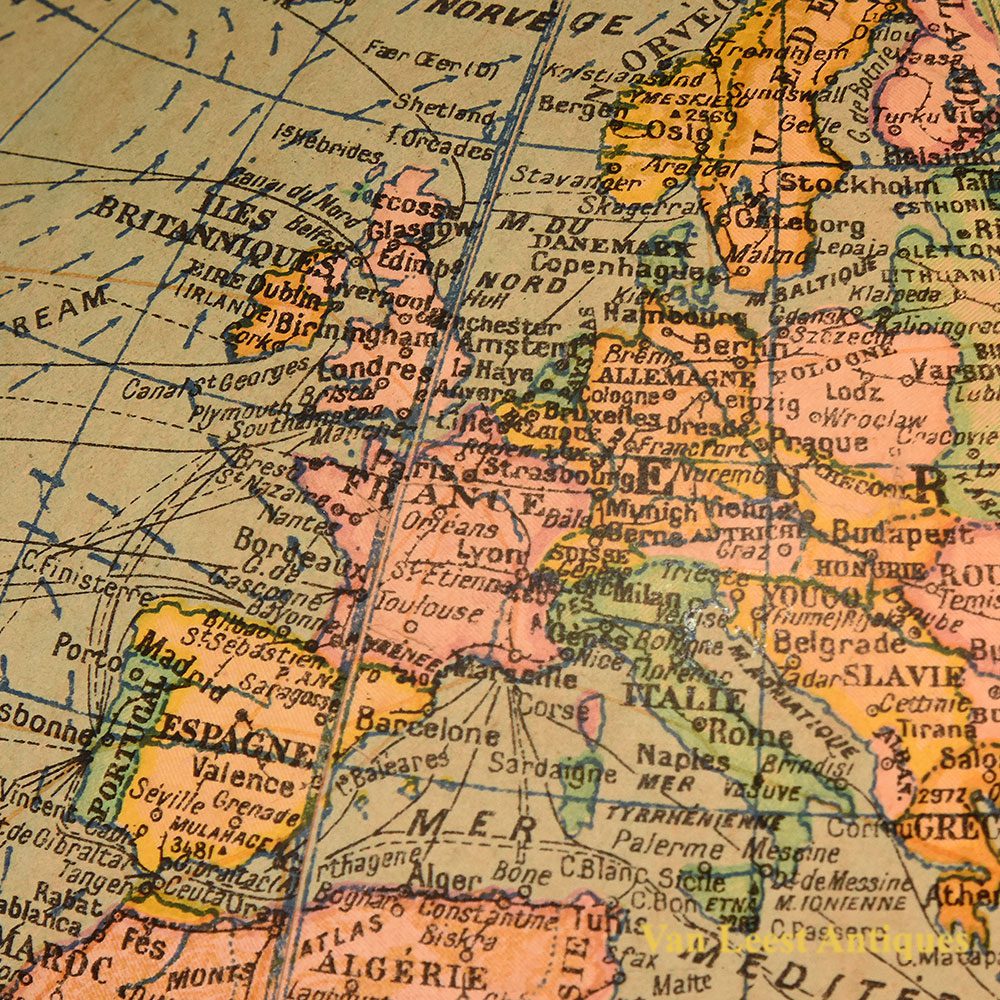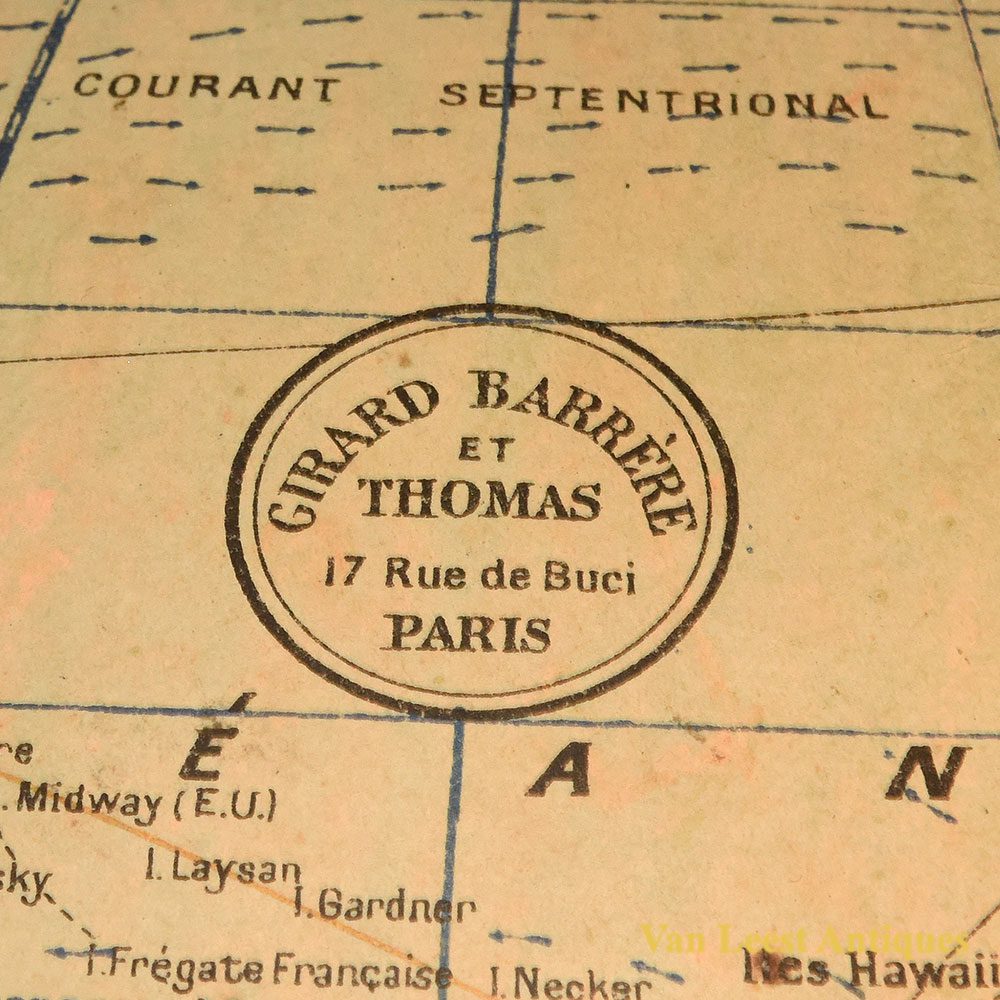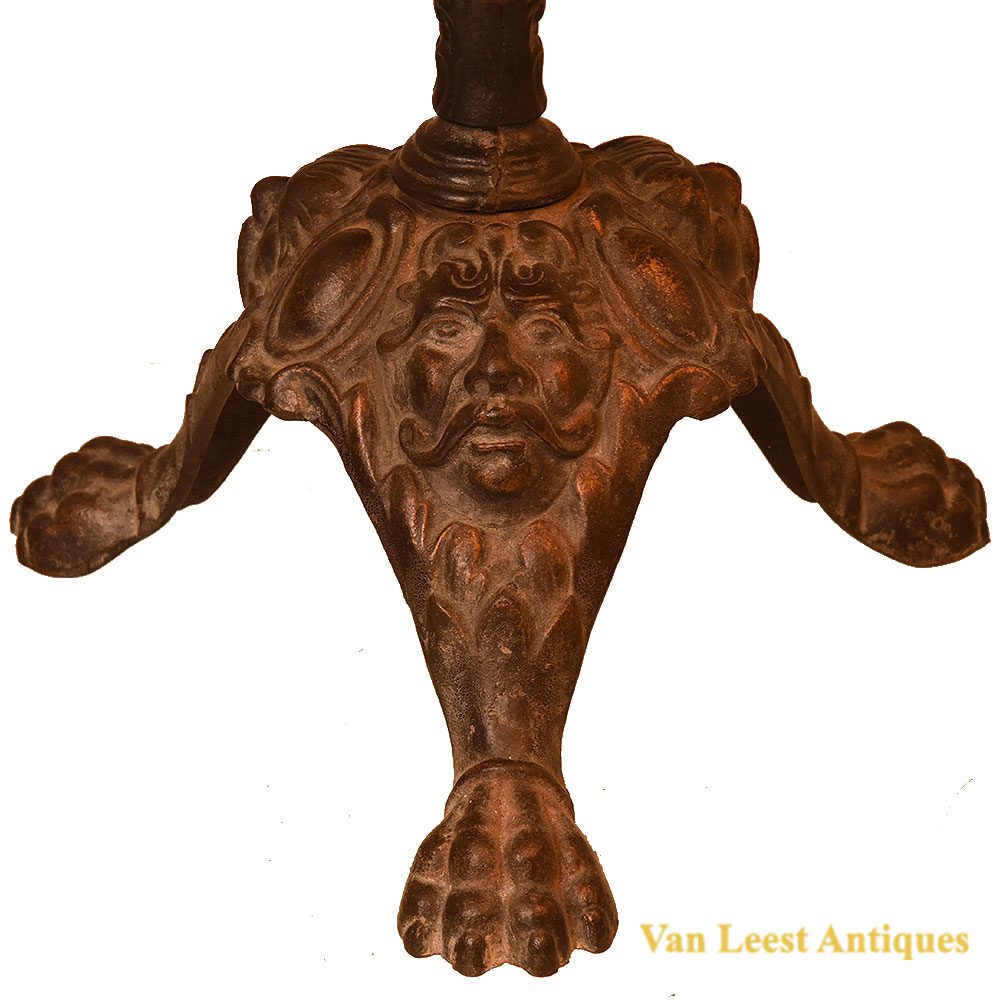 Terrestrial globe by Girard Barrère et Thomas
On application
This early 20th century FrenchTerrestrial globe by Girard Barrère et Thomas shows us the upcoming communication and transportation industries. Straight lines are drawn between the different continents symbolizing  navigation lines and telegraph cables. On the continents railways are depicted, besides the countries, main cities and rivers.
the globe arises from a richly decorated metal tripod stand which is decorated with three male faces with moustaches. The globe is made of twelve coloured cartouches and is almost perfect condition.
Signed Girard Barrère et Thomas 17 Rue de Buci Paris.
Height: 64 cm, Diameter: 30 cm.