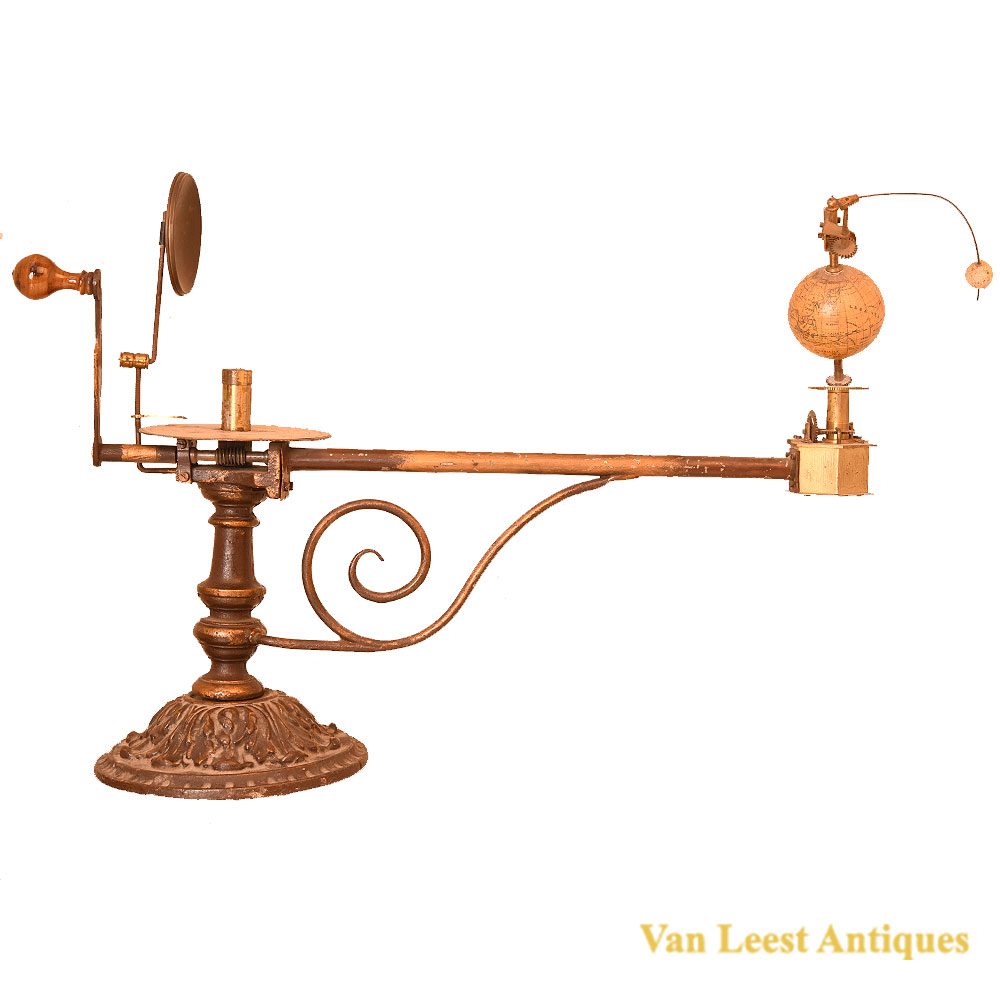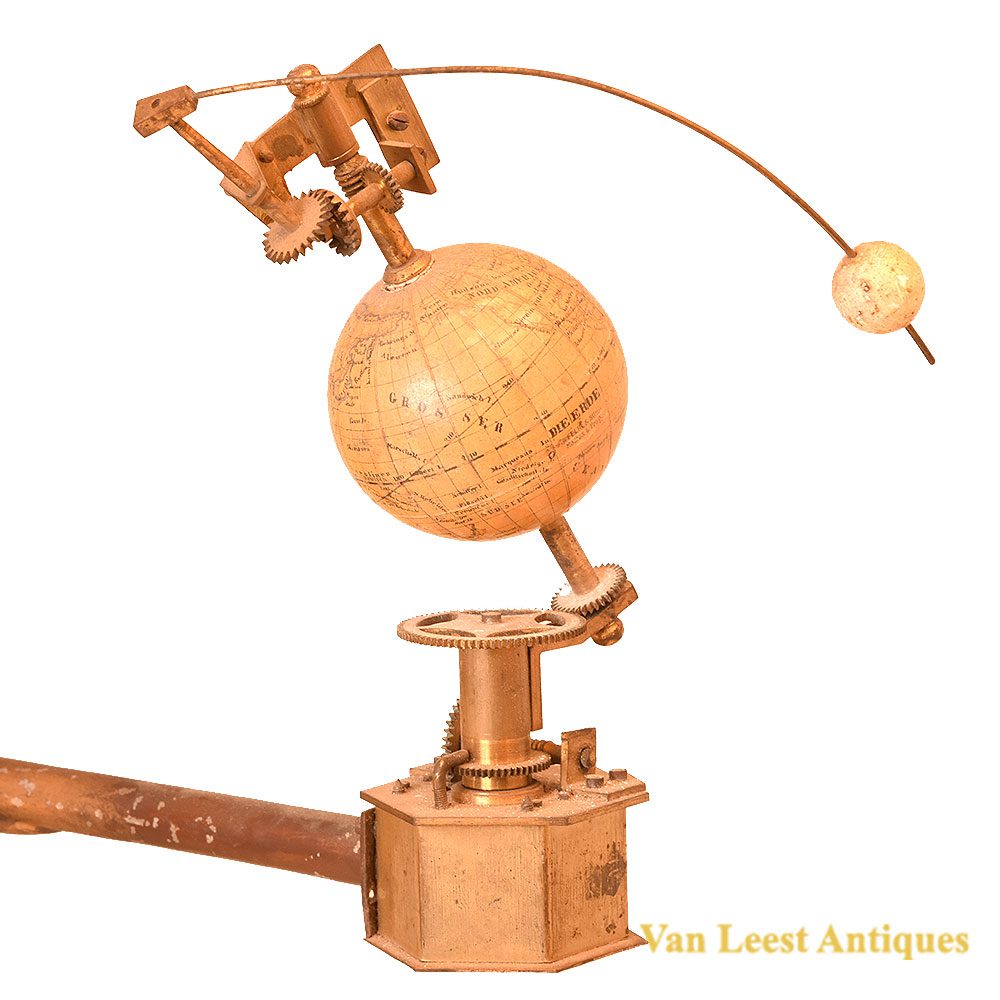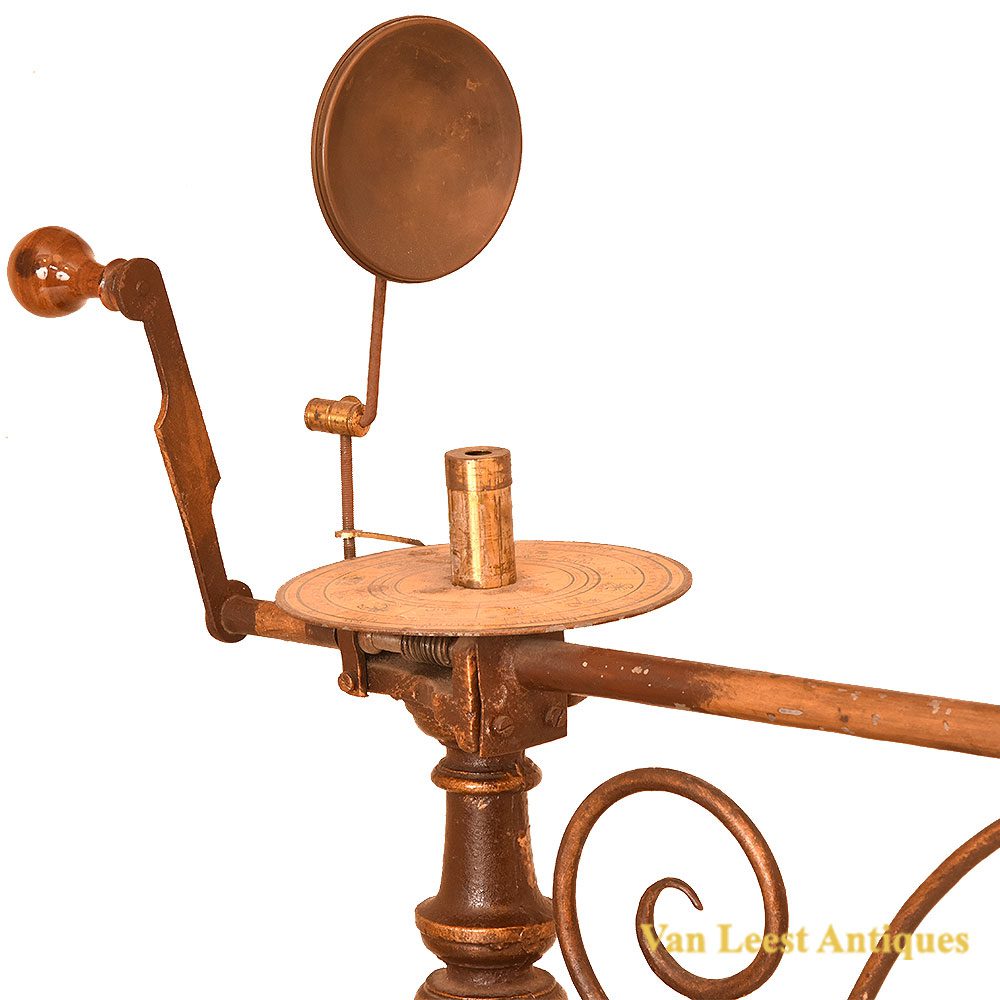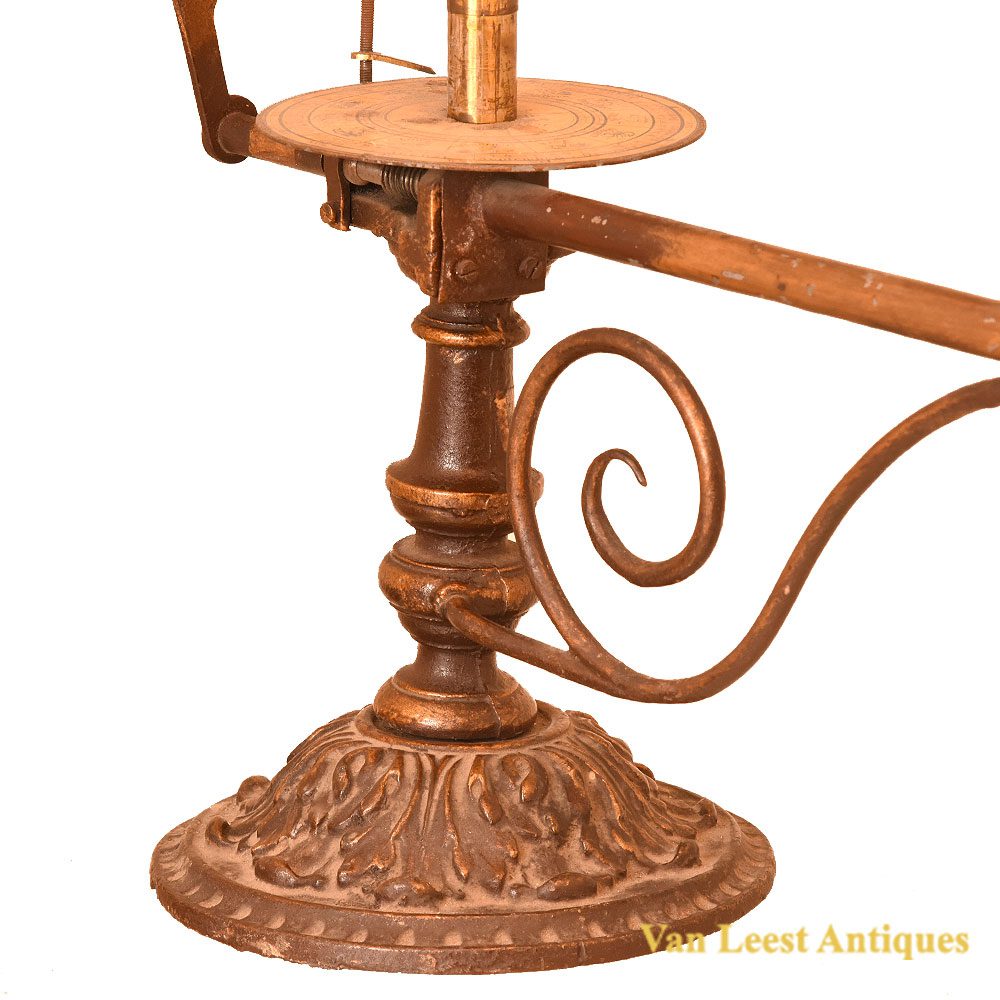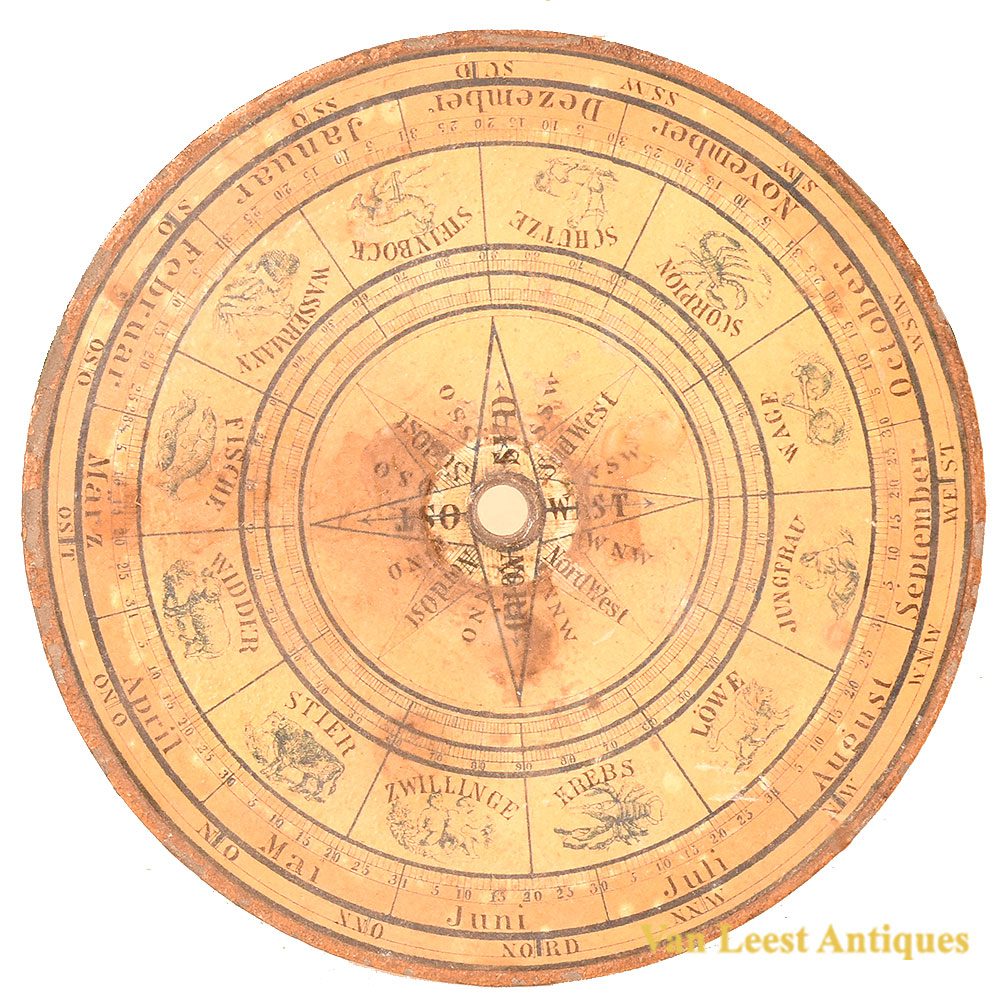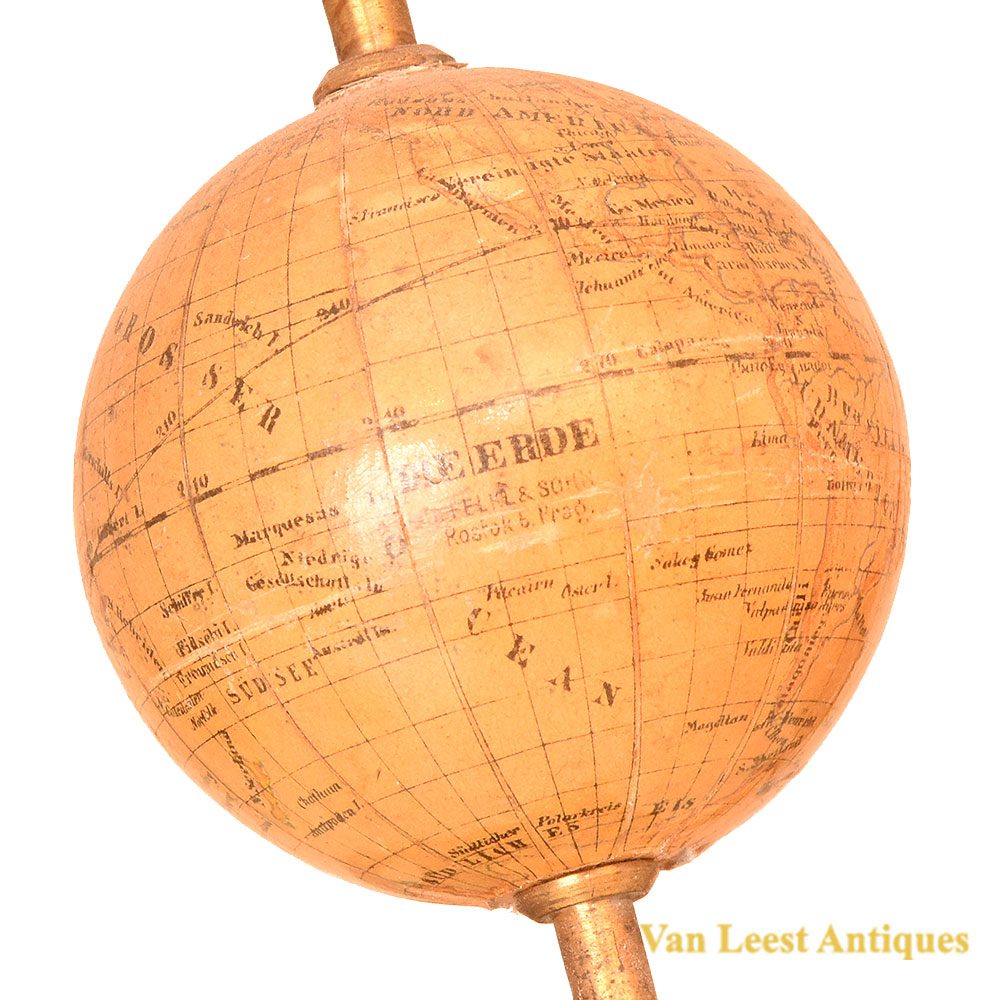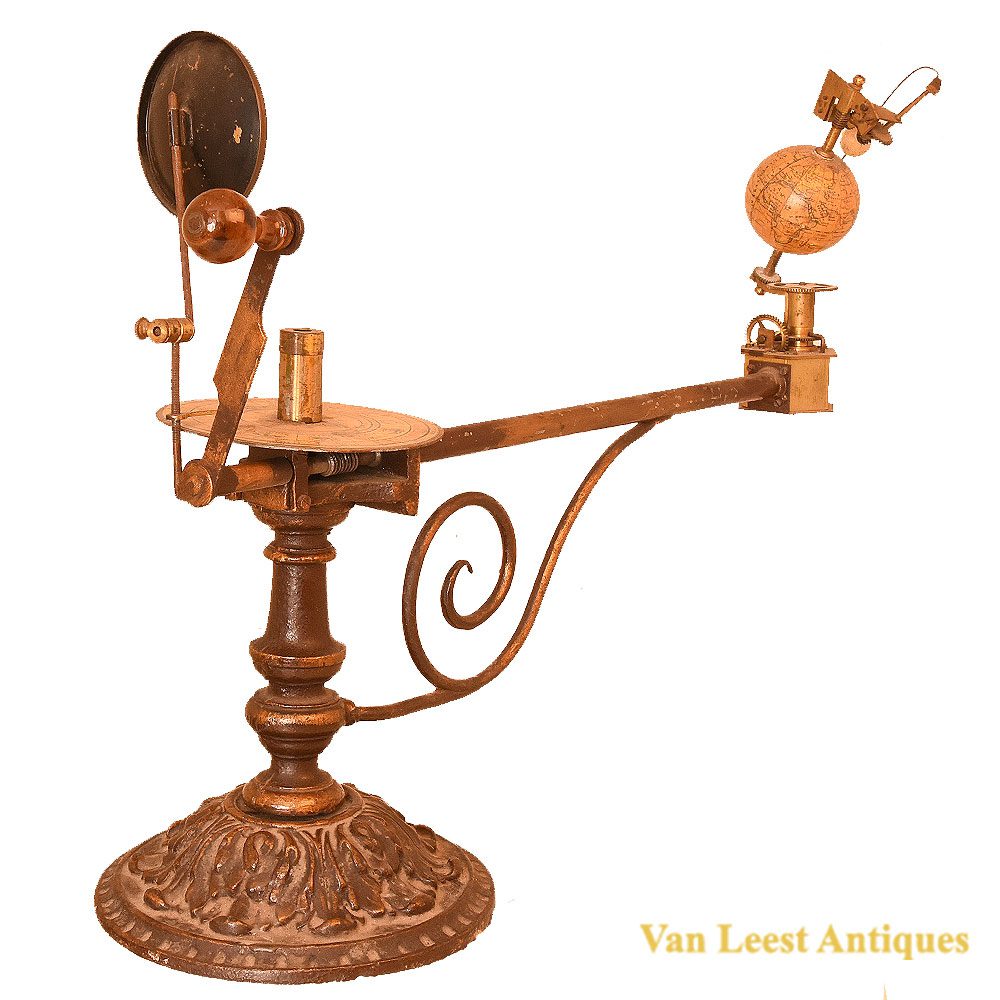 Felk and Son Lunarium
On application
Felk and son Lunarium manufactured in Rostok and Prague at the end of the 19th century. Felkl brought his son into the firm in 1870. A Lunarium, also known as a tellurium, is a model that shows the movement of the earth and moon around the sun.
The instrument is in excellent condition. When turning the handle, a clever system of rotating gears will begin to work together to allow the moon to rotate around the earth and the earth around the sun in 360 degrees. The sun is represented as a candle and is placed in front of a reflector to shine on the earth and moon. Around the sun a paper with the zodiac is glued to a base. The globe is in very fine condition, with good detail, fine color. It is made of Papier-mache with plaster with 12 lithographed and coloured paper segments.. The instrument rests on a cast iron base, has a brass mirror and paper globes.
The globe is signed:
Die Erde
Felkl & Sohn
Rostok b. Prag.
Diameter of the globe: 6.7cm.