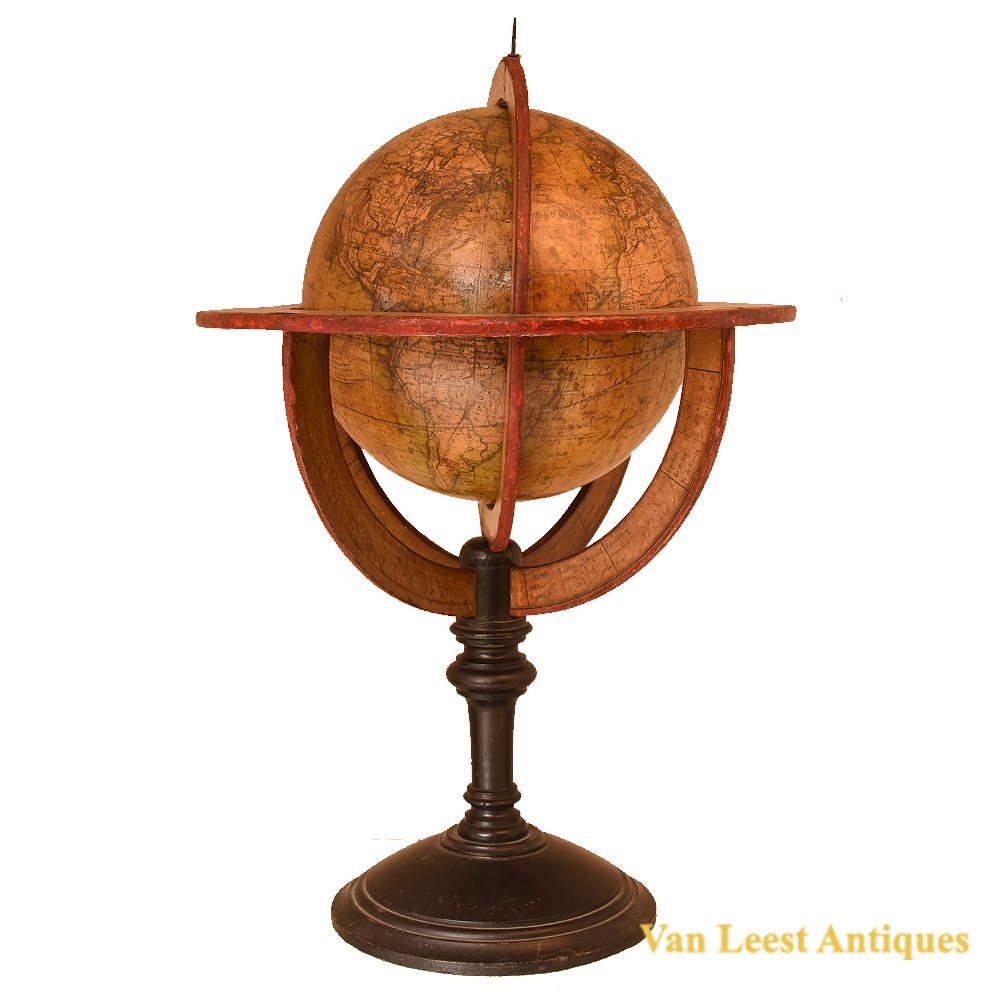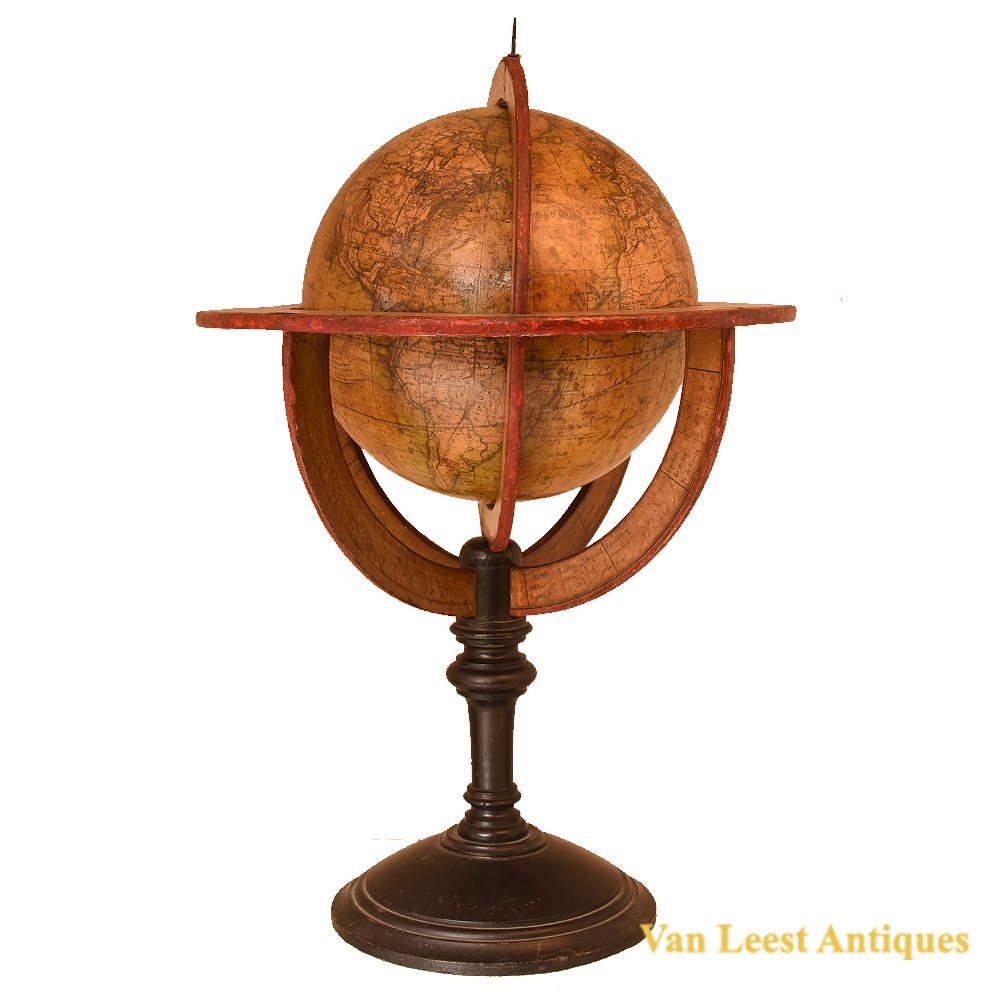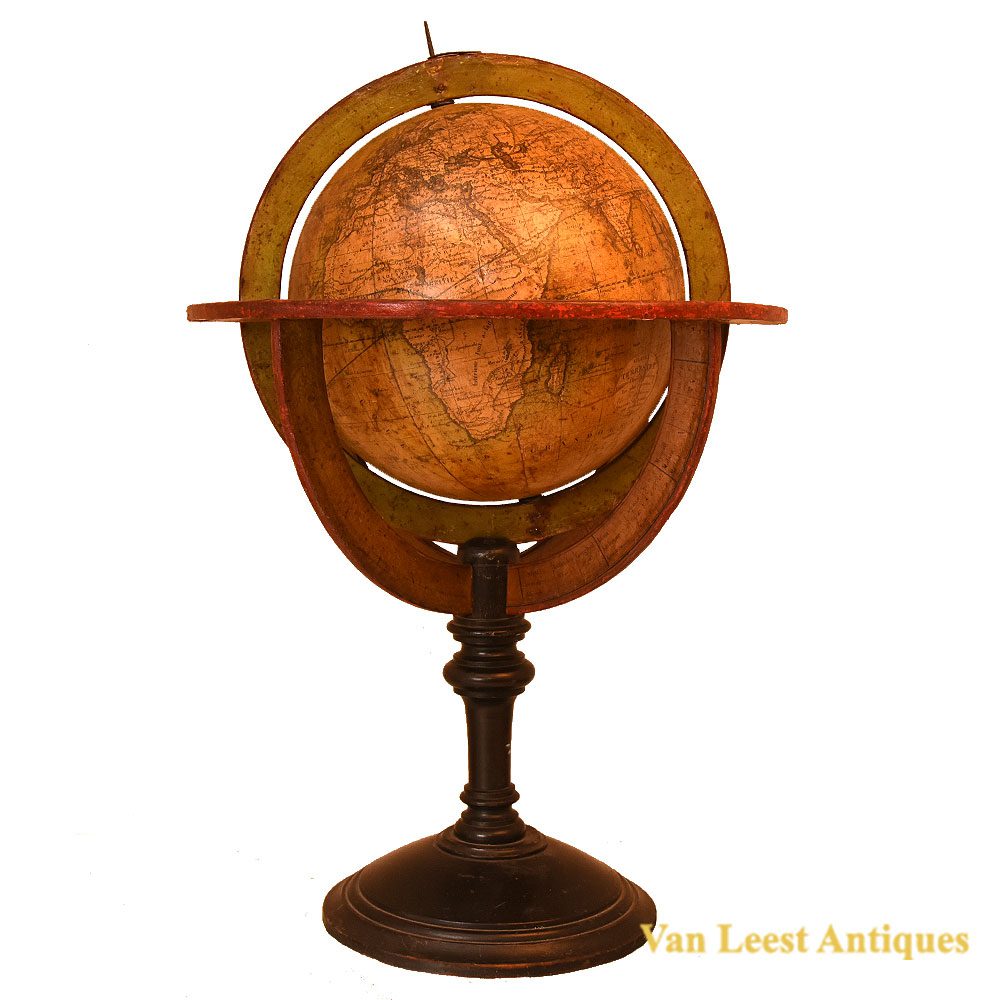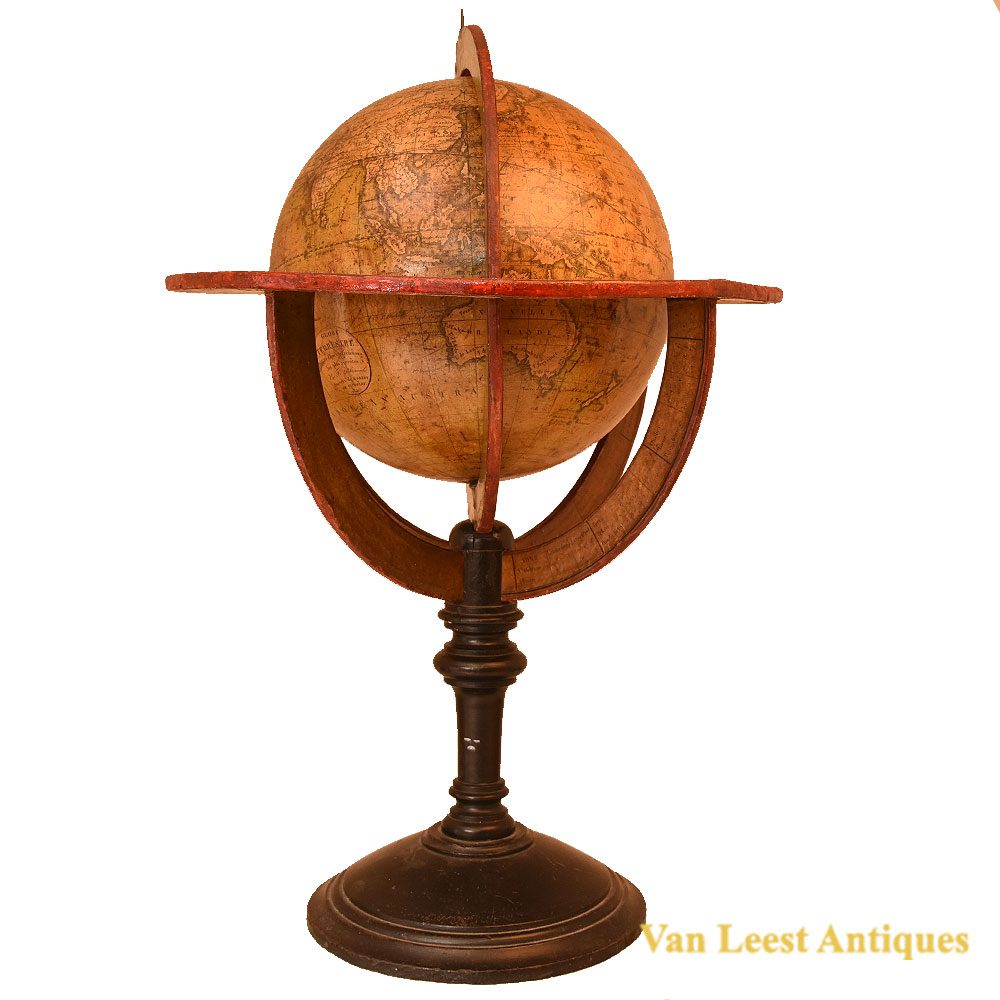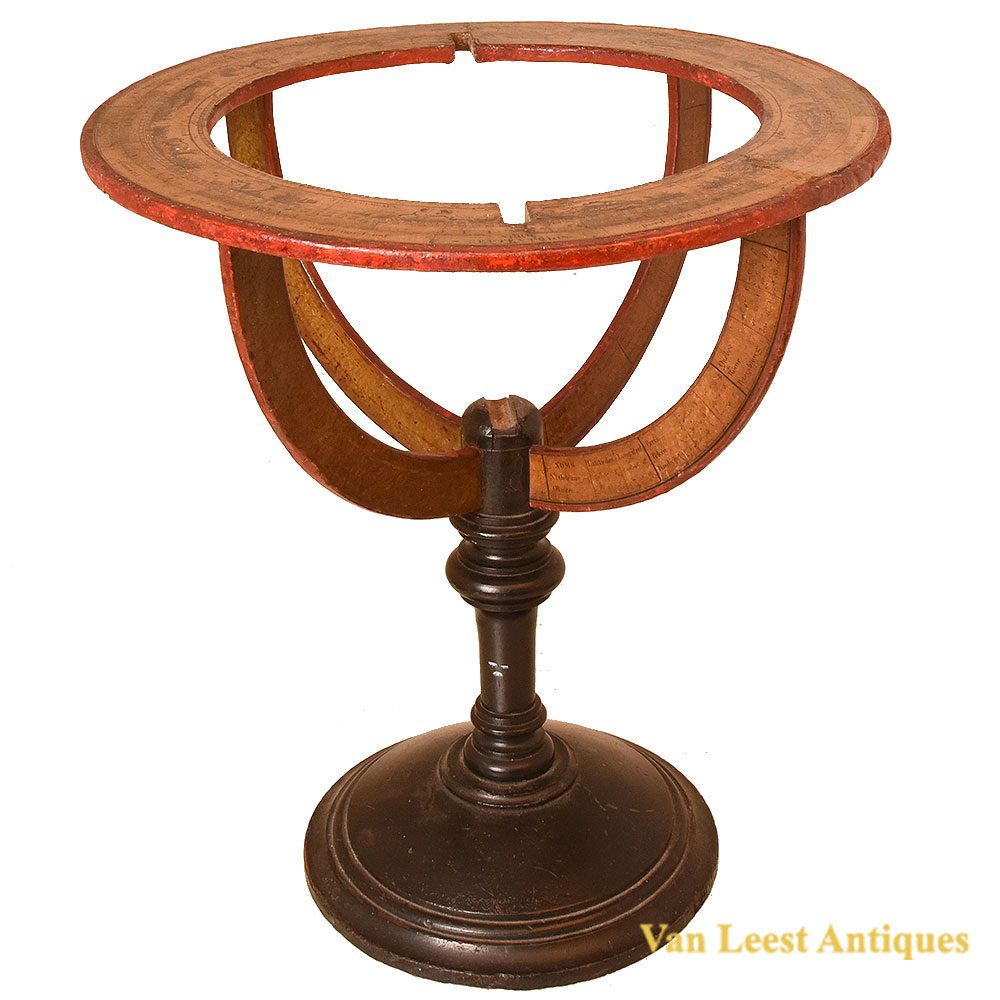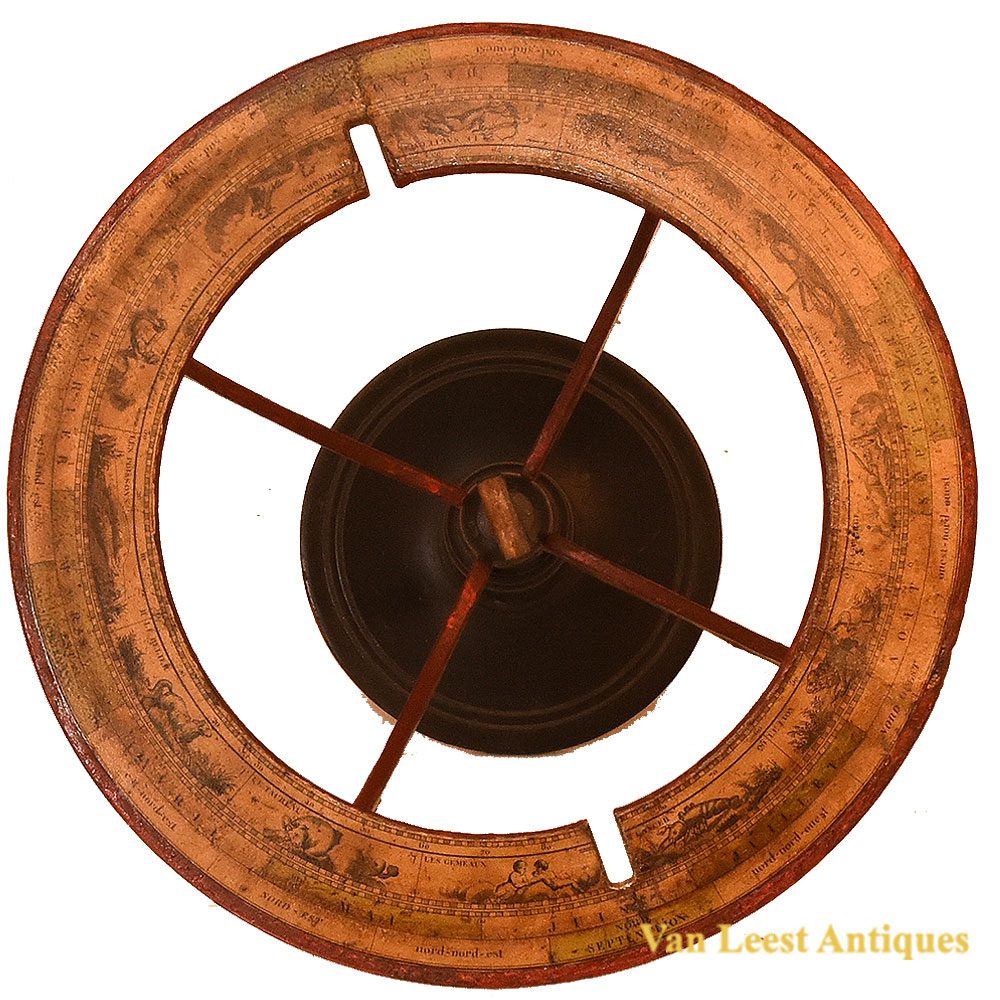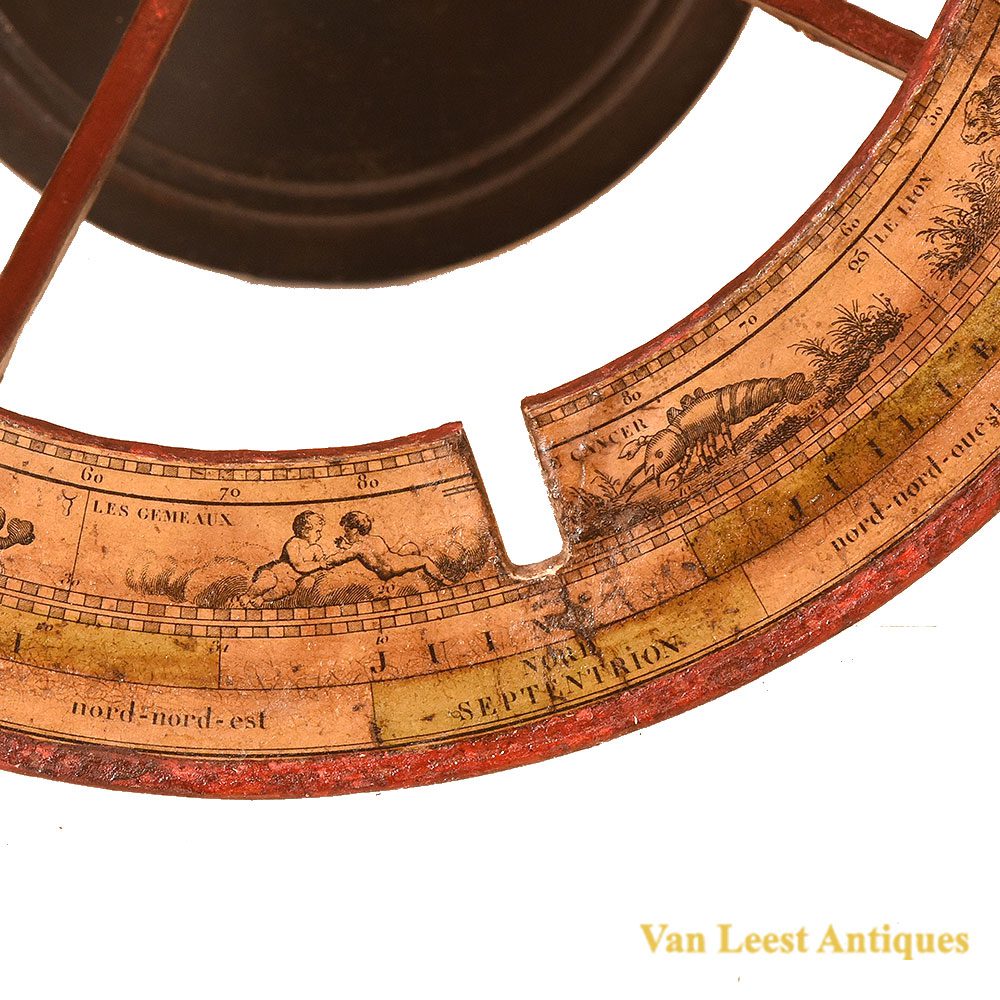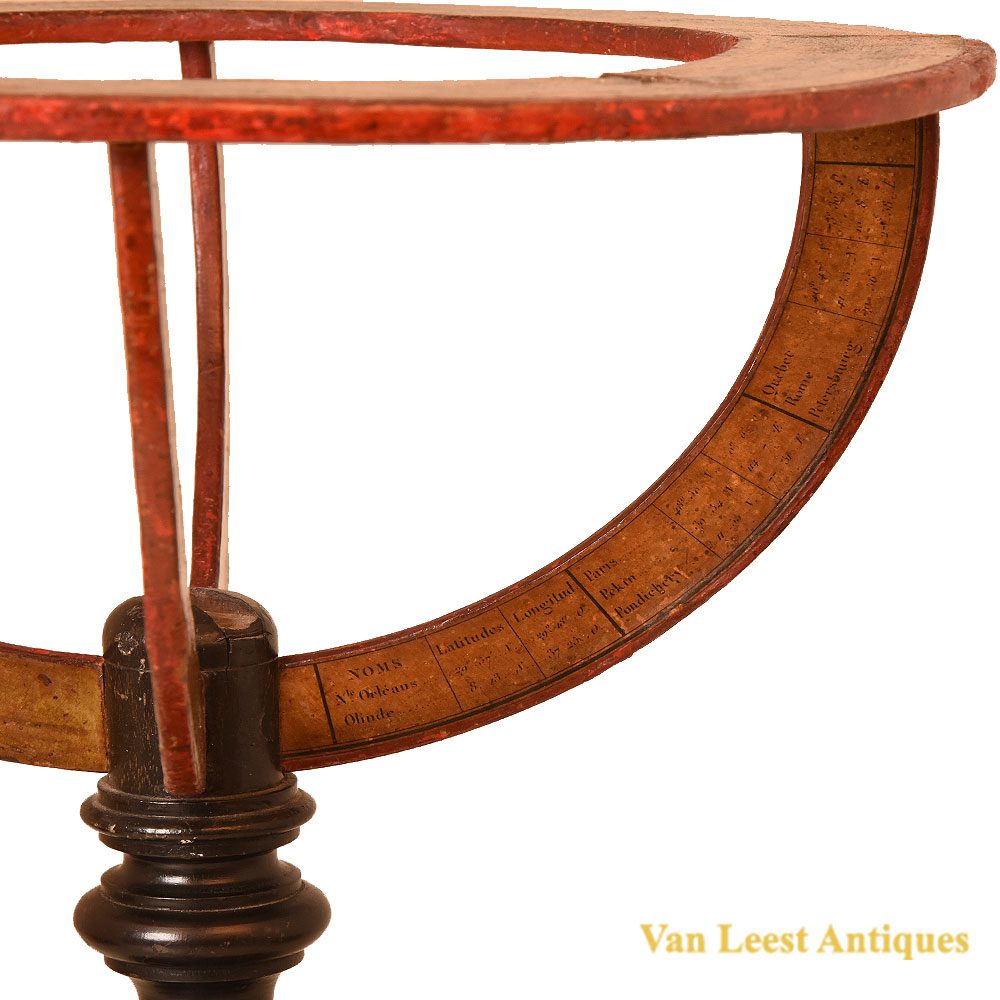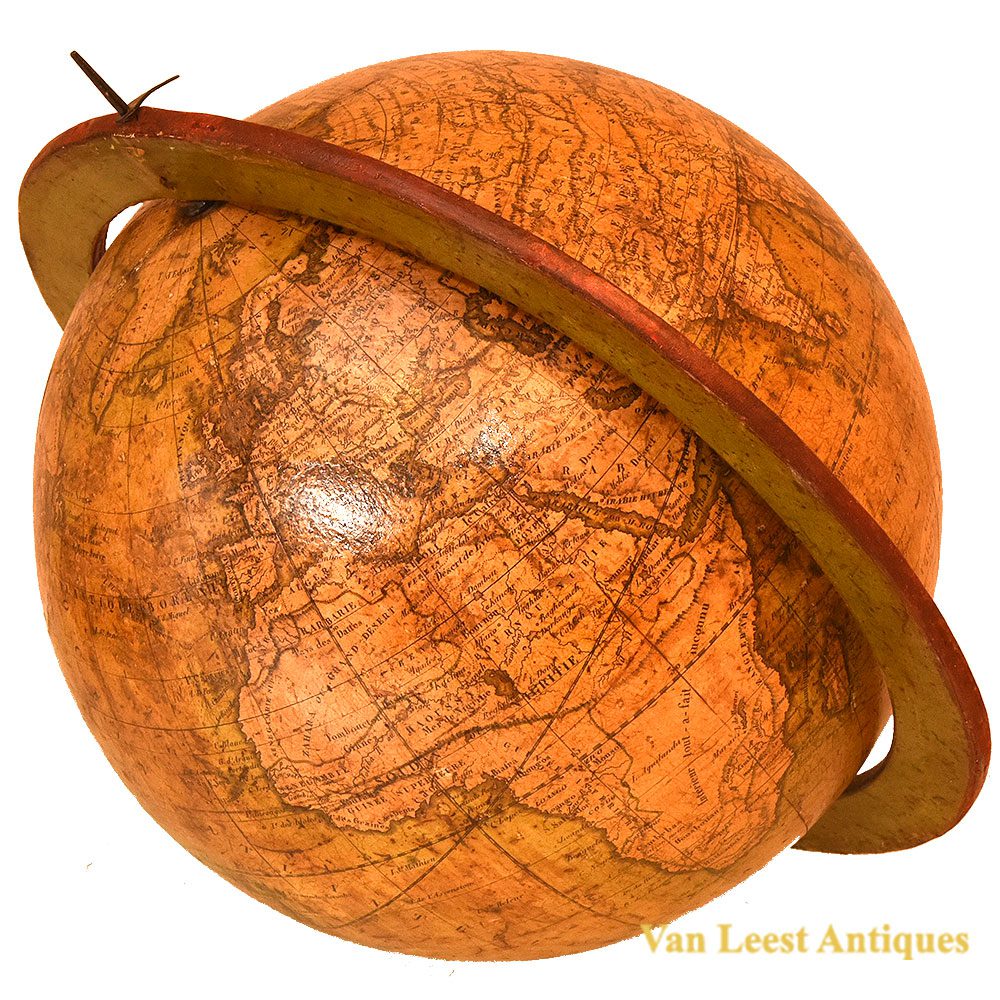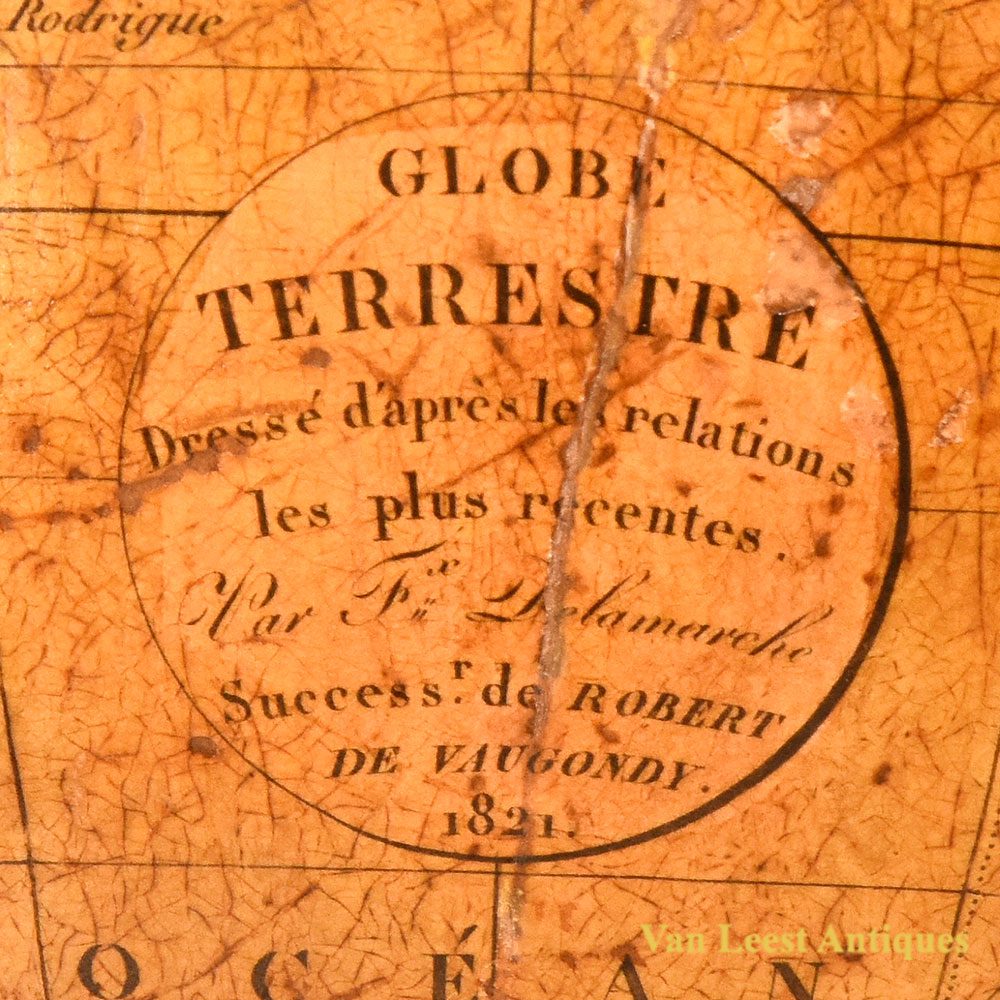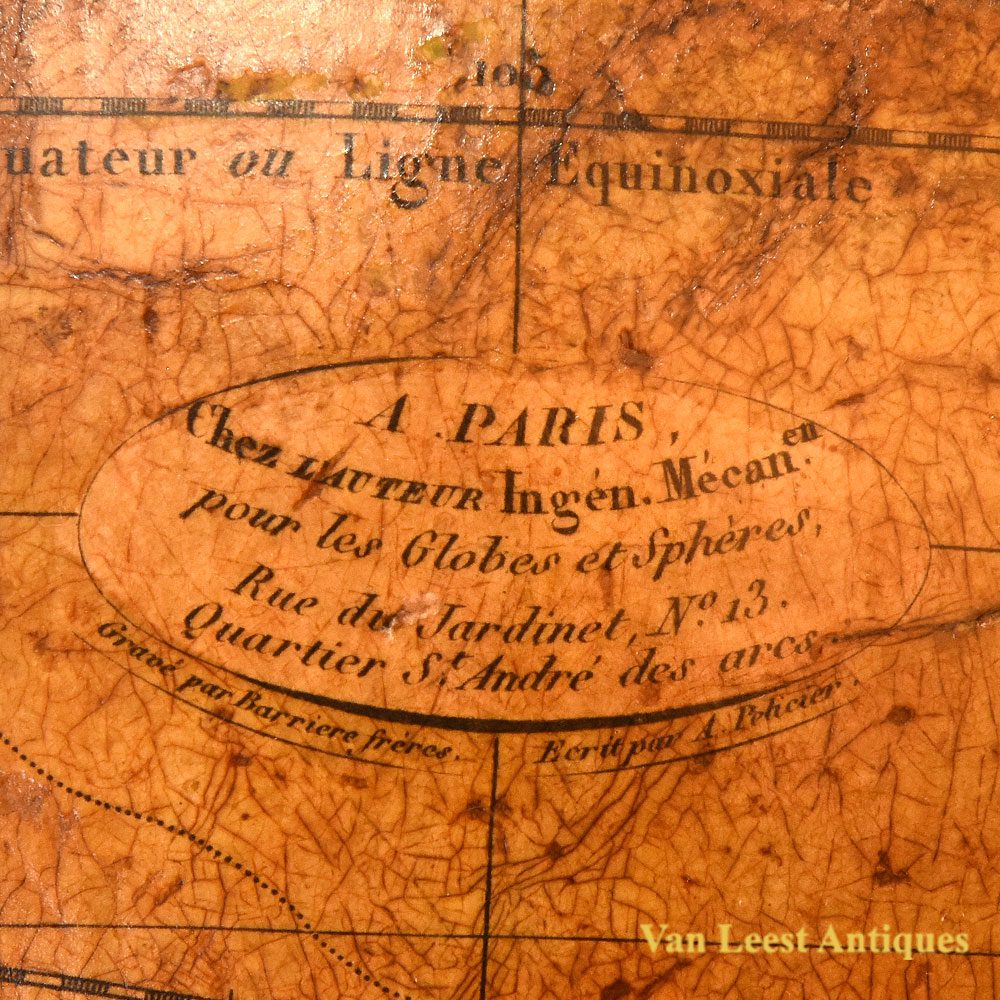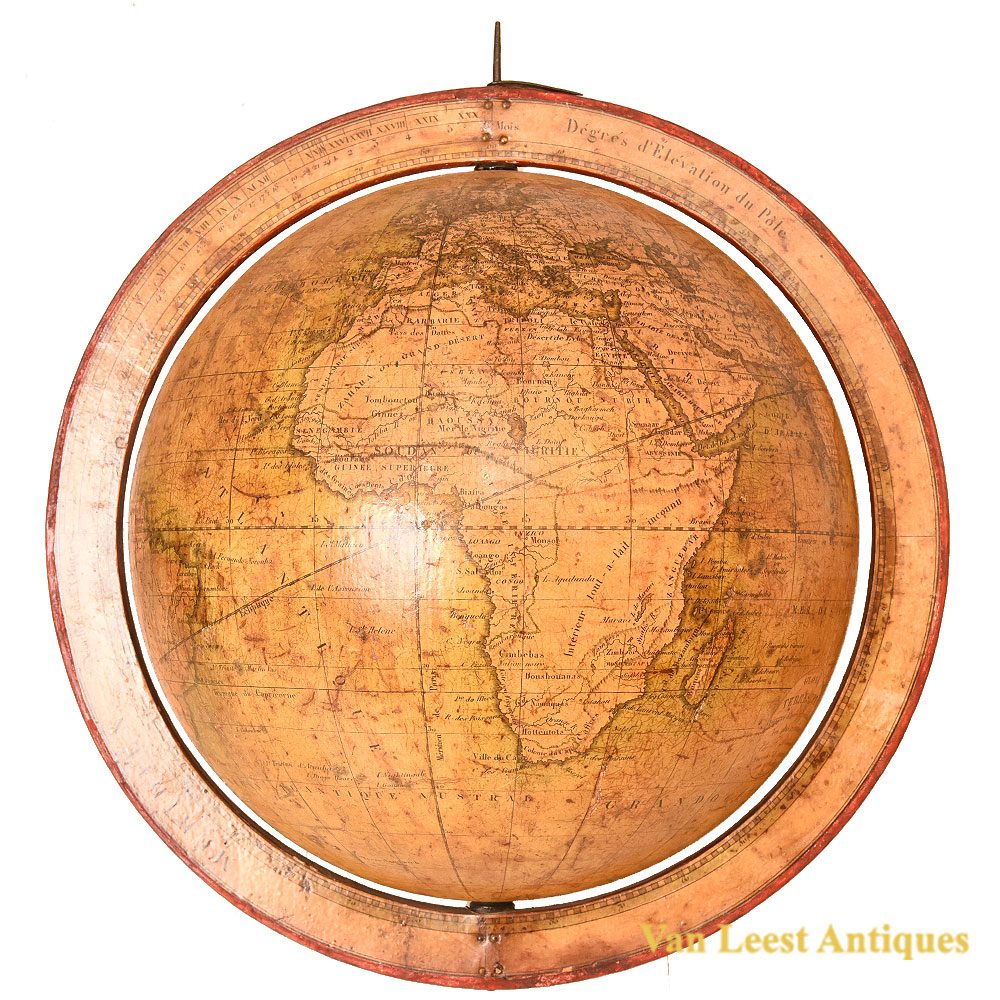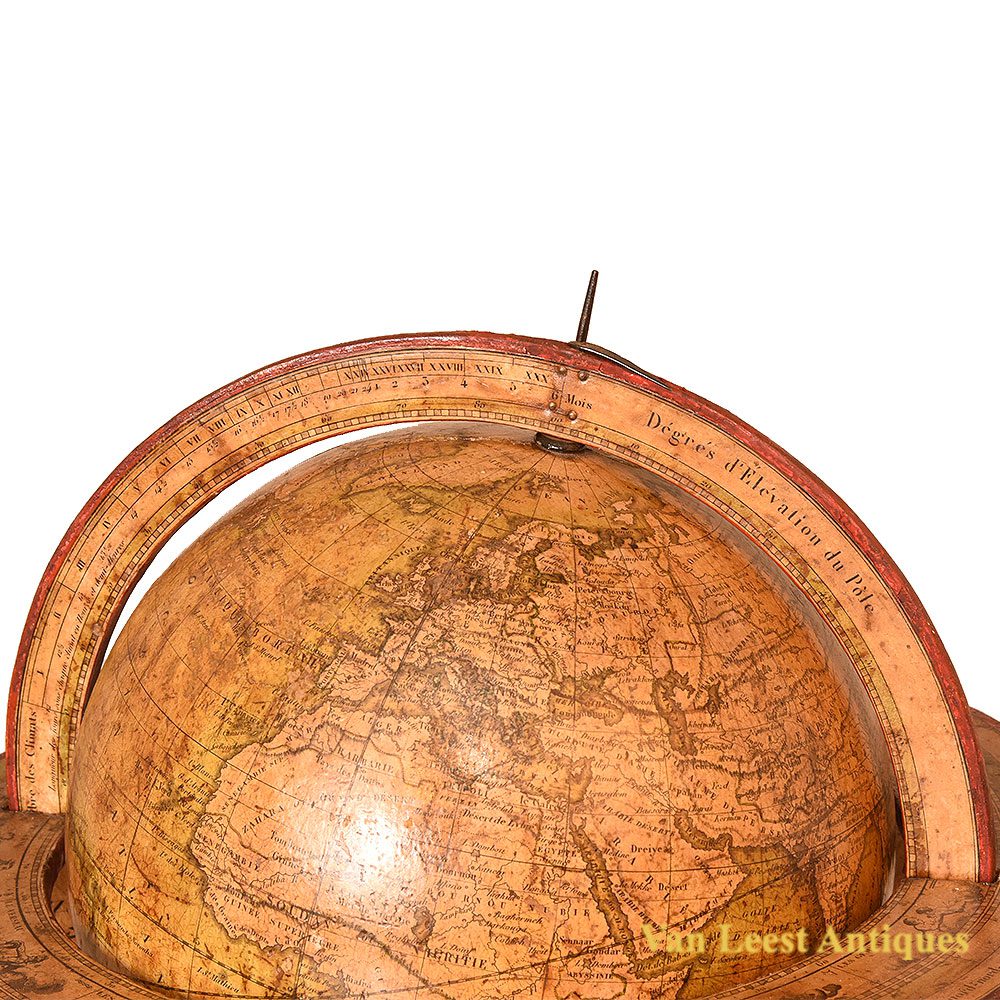 Globe by Felix Delamarche
On application
The terrestrial globe by Felix Delamarche is made of 12 engraved and colored paper gores on papermache/plaster sphere.The horizontal and full meridian ring are made of wood with engraved paper.
The globe is mounted on a turned ebonized wooden stand. Four arms arise from the stand with the langitudes and the longitudes from several cities. The arms give support to a horizontal ring with the month and the associated zodiacs. The globe has an inscription which stating that it is made in 1821 by Felix Delamarche, successor of Robert de Vaugondy:
'Globe terrestre
Dressé d'après les relations les plus recentes
Par F* Delamarche
Successr de Robert de Vaugondy
1821.'
At the other side an address signed:
A Paris,
Chez Lauteur Ingen. Mécan. En
Pour les Gobes et Sphères,
Rue du Jardinet, No. 13.
Quartier St André des arcs.
Gravé par Barriere frères Berit par A. Peticier.
Height on stand: 51 cm, diameter globe 20 cm.