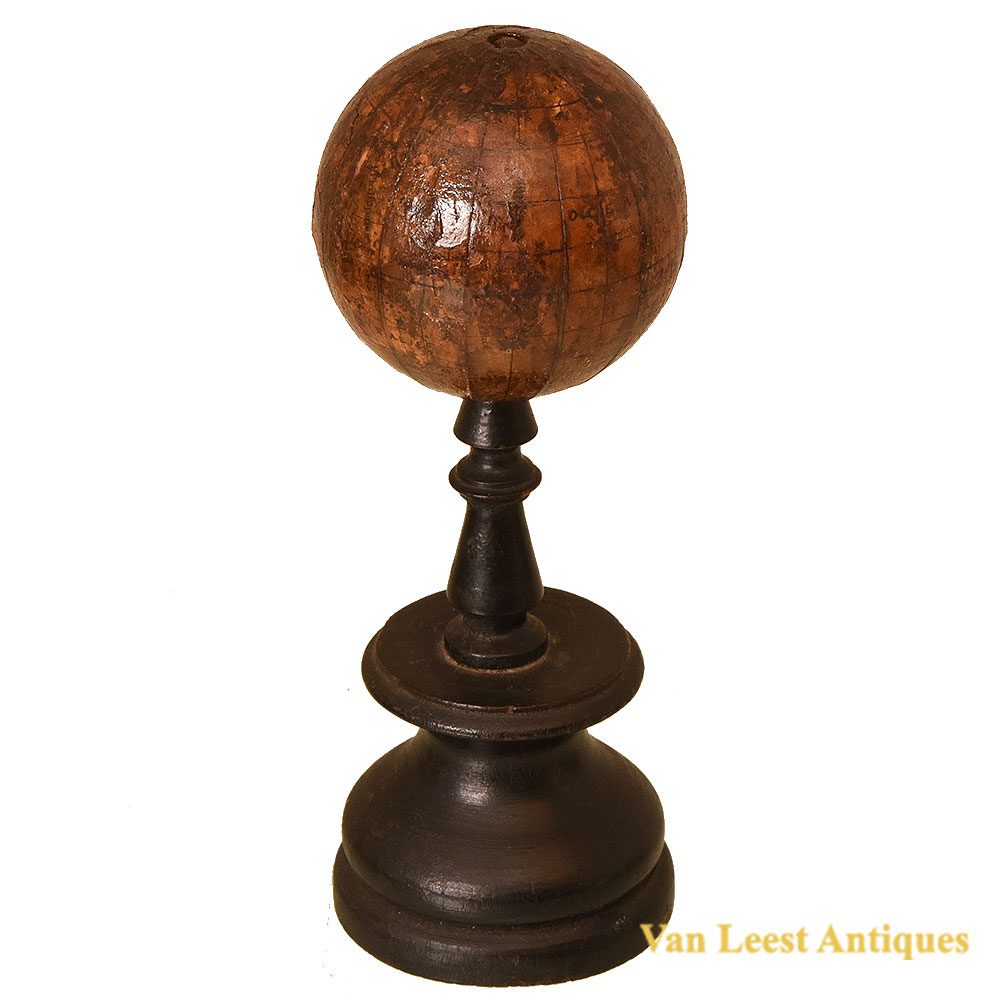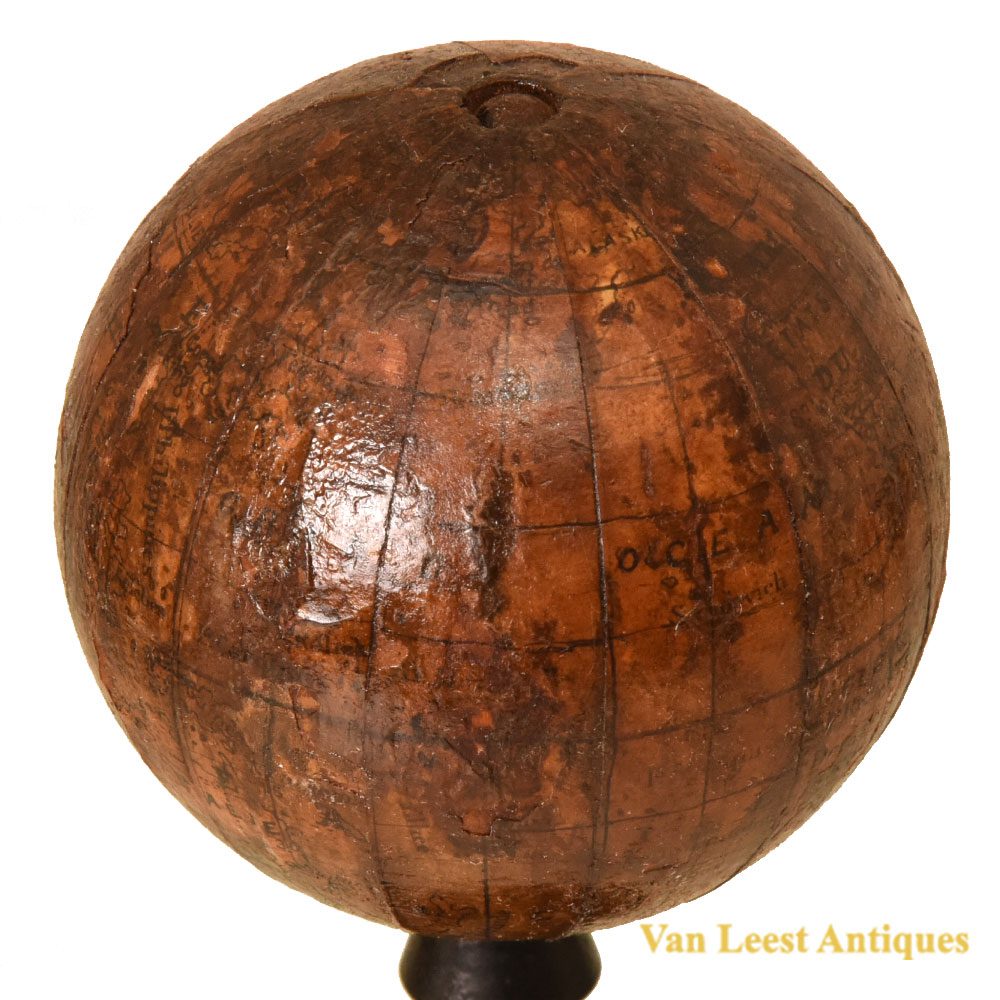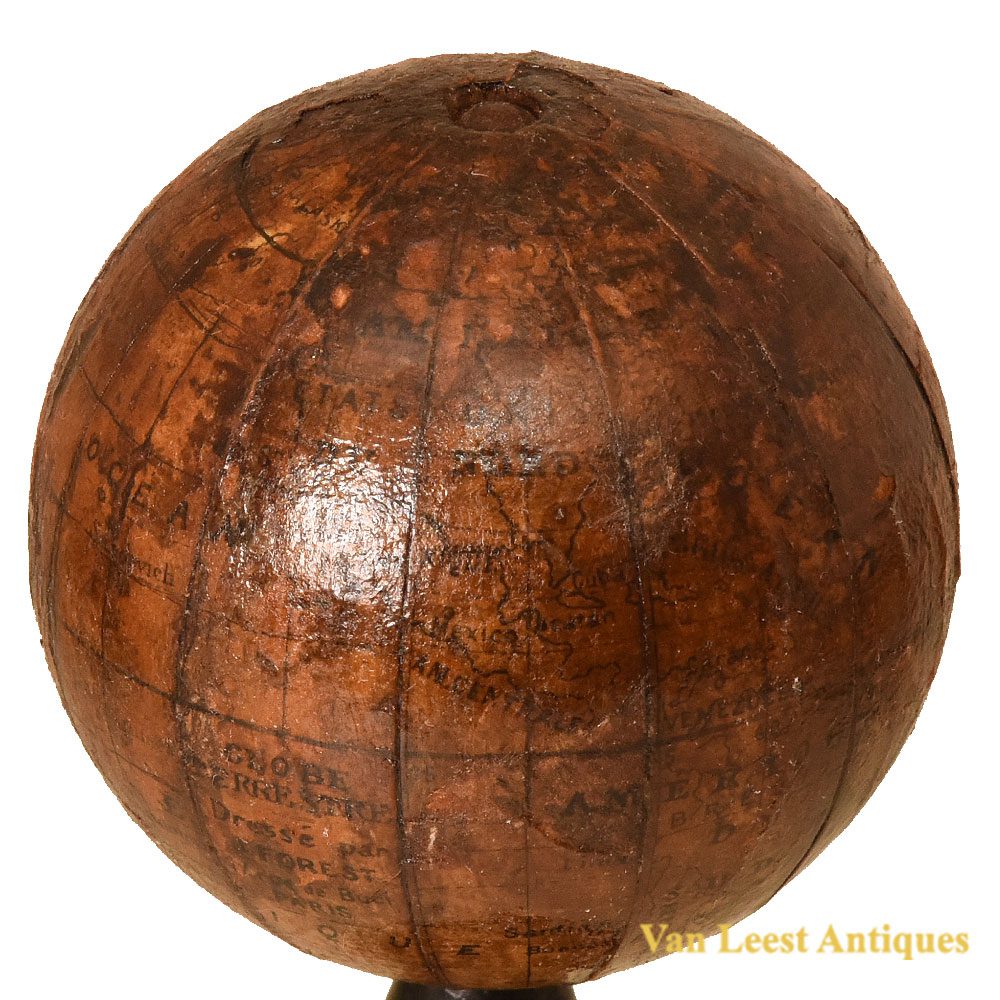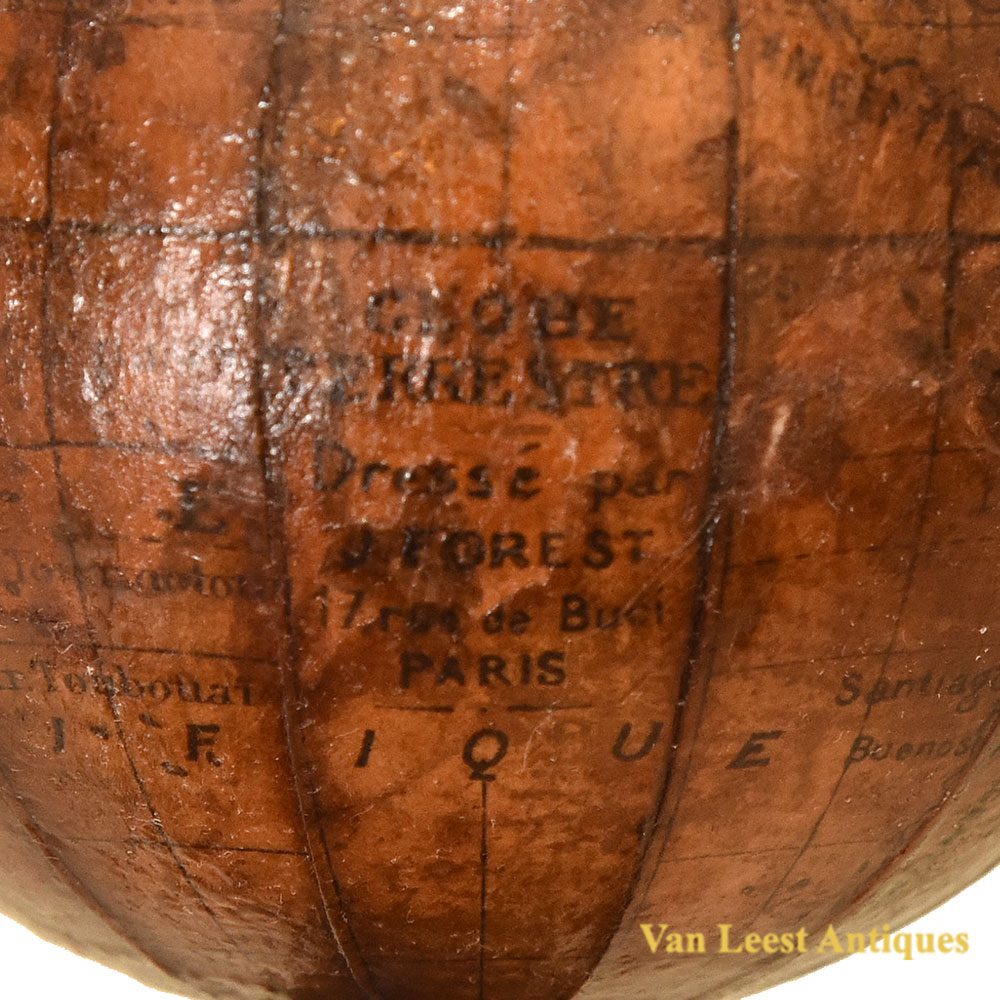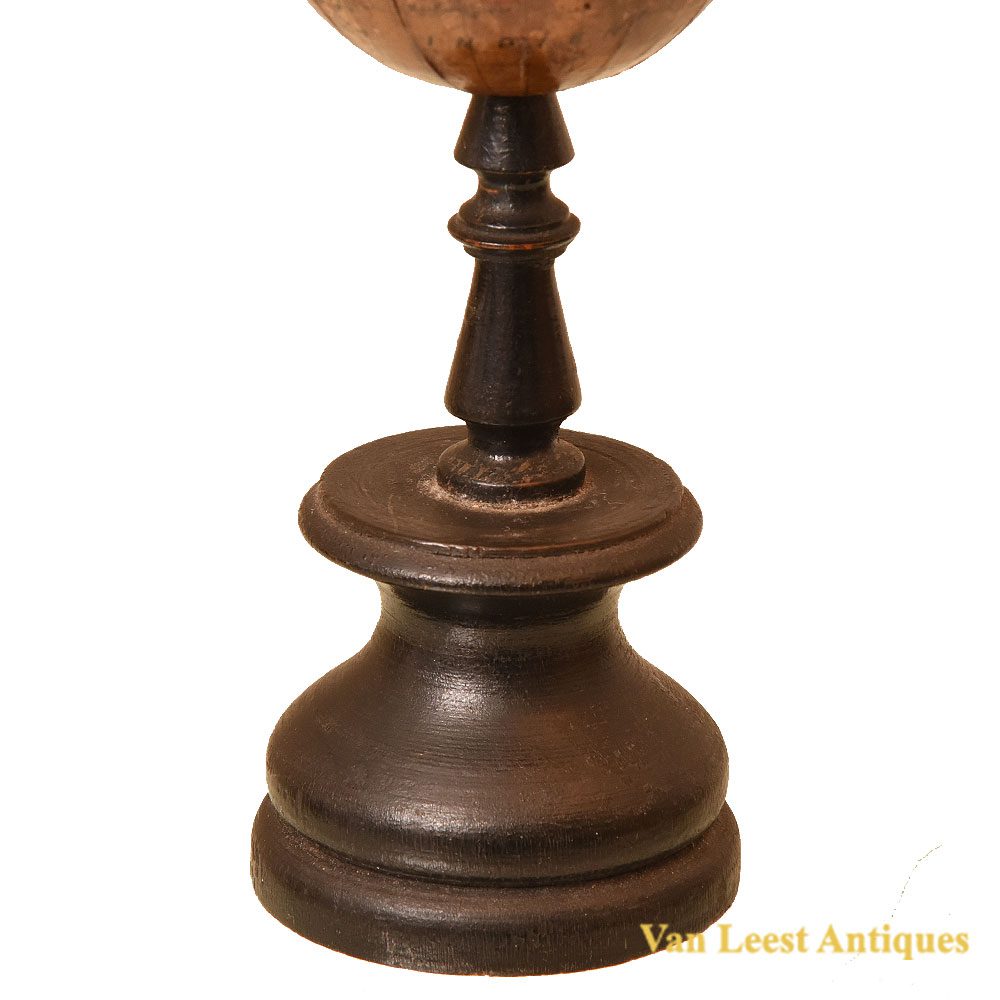 Miniature globe by J. Forest
On application
Miniature globe by J. Forest on a beautifully turned ebonized wooden stand, dated around 1890. The map depicts the continents, with countries and their capitals and is complete. The globe is held to the stand by a pin and has a dark brown patina, which is created by the drying of the wood or paint.
The miniature globe is signed:
Globe
Terrestre
Dressé par
J. Forest
17 rue de Buci
Paris
In 1886, Joseph Forest  founded his publishing house for maps and plans, world maps, globes, terrestrial and celestial spheres, charts, and wall maps for education at 17-19 Rue de Buci in Paris. From 1889 and onwards his Forest was approved by the ministry of public instruction as supplier to schools. During this time he also added a novelty to his catalogue: a briquette globe. This type of novelty globe also came in versions like a globe-bar, for example.
Height: 16 cm.