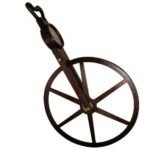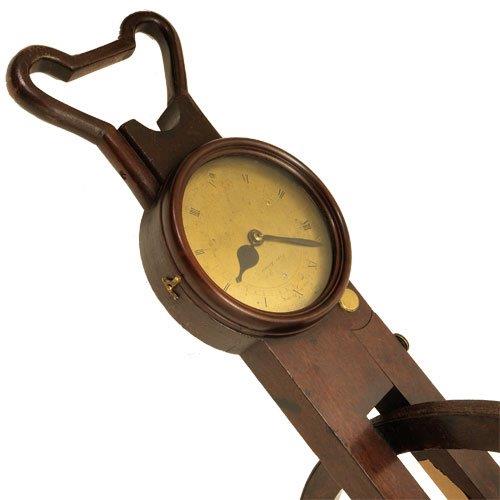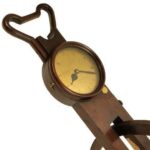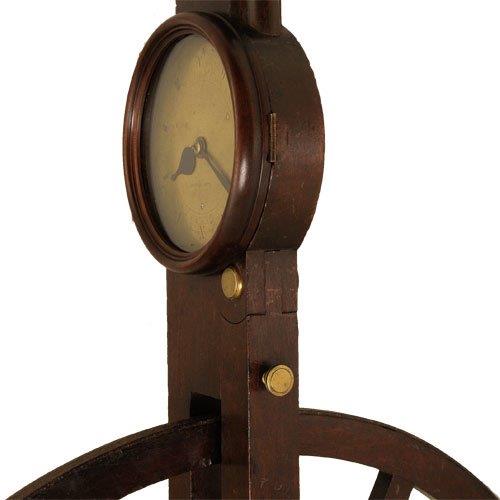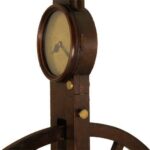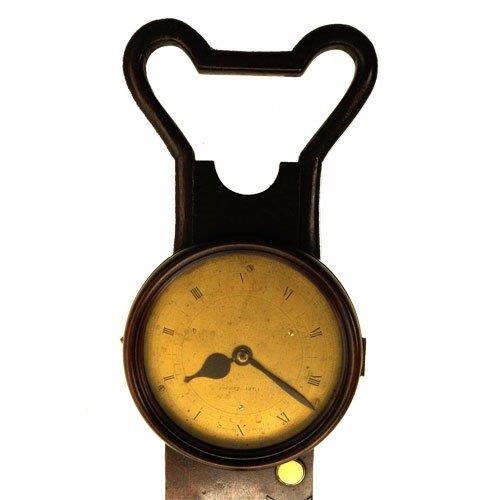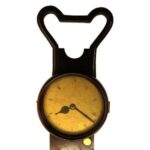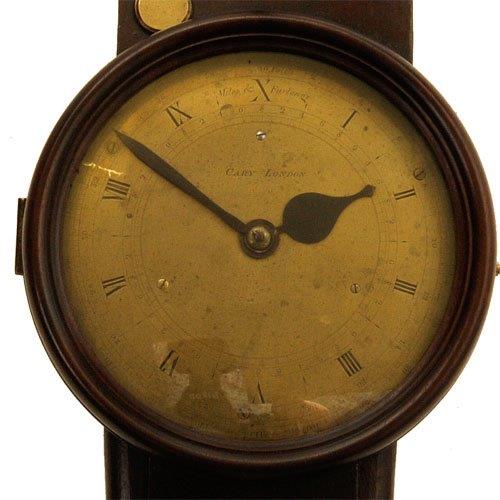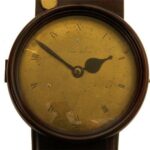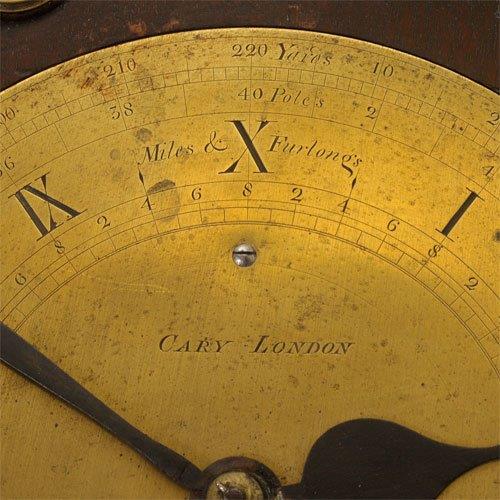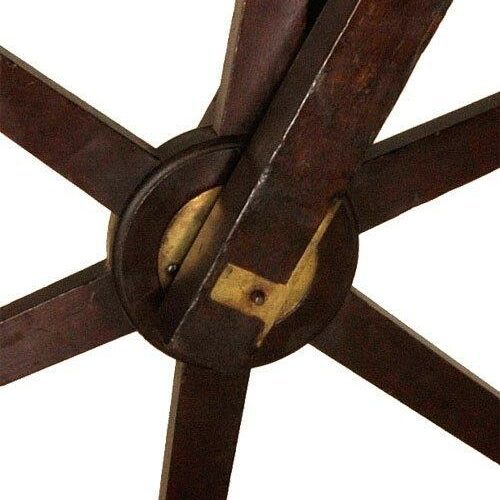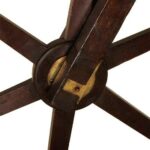 Waywiser by Cary London, C 1800
On application
A Waywiser by Cary London C 1800. Probably made by William Cary.
The 80 cm. diameter six spoke wheel with iron tyre, brass dial signed Cary London, inscribed and divided for measurements in yards, poles, miles and furlongs. The mahogany fork body with shaped top and bar handles are connected to a clock-like movement, which in turn is driven by an iron shaft running up the inside of one of the wheel supports. Total length of 130 cm high. In good condition.
This is an surveying instrument for measuring distance travelled over the ground, including its undulations. As it is moved along, the wheel drives a mechanism in the dial, which clocks the distance moved.