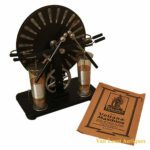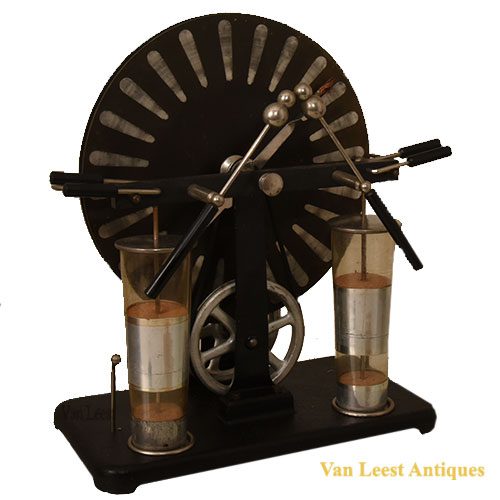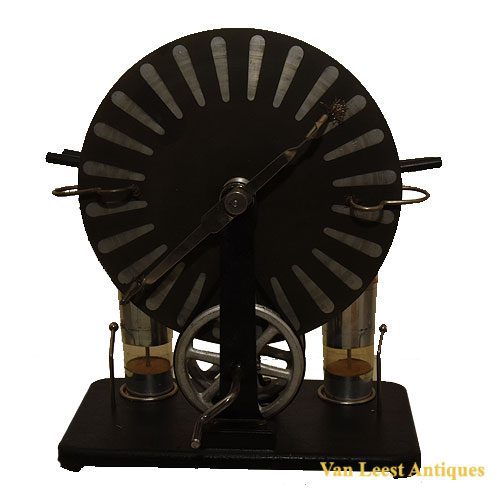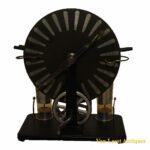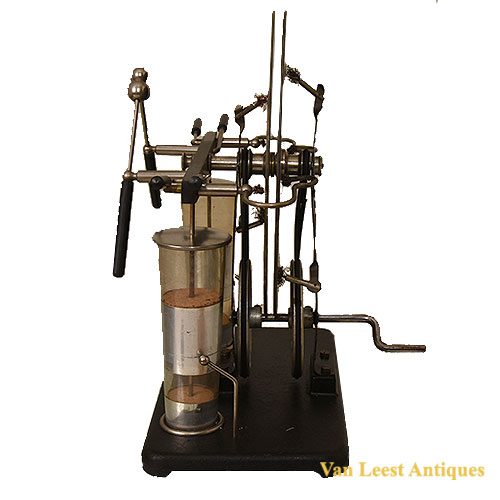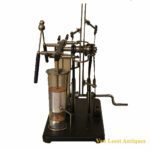 Wimshurst Machine By Voltana C 1920.
Sold
A German 1920's Wimshurst electrostatic machine by Voltana in full working order. The machine has a cast iron base with two contra rotating ebonite discs with 24 metal sectors attached to the front. By turning the handle electrostatic charge is sent to the two glass leyden jars which sit either side of the discs. Once enough charge has been stored within the jars a spark is released between the two metal nodes to the front of the machine. The machine is marked on the bottom with  A.W. 21 and comes with 16 pages original description: "Voltana Experiment". Measurements: 29 x 24 x 13,5 cm
The Wimshurst influence machine or electrostatic generator was developed by the British inventor James Wimshurst between 1880 & 1883.