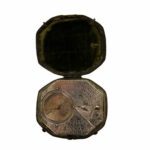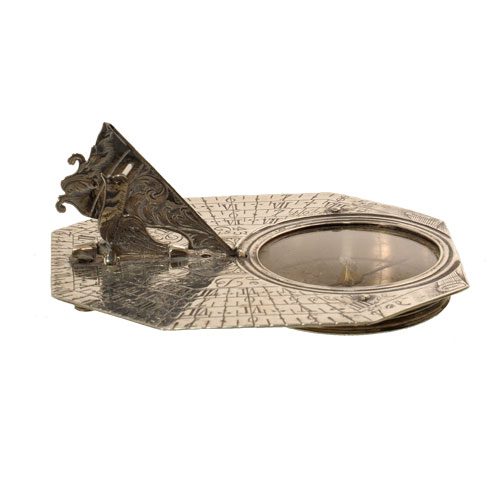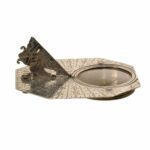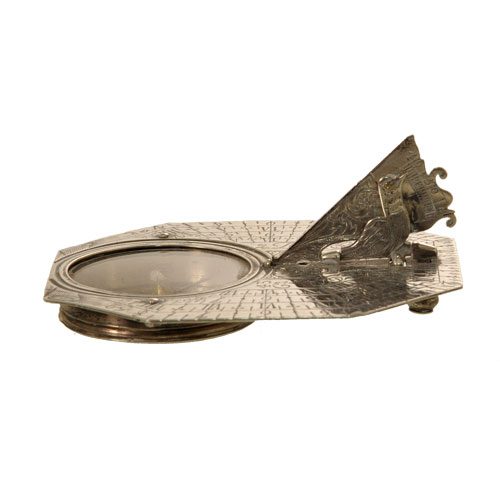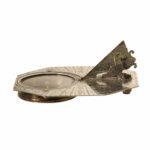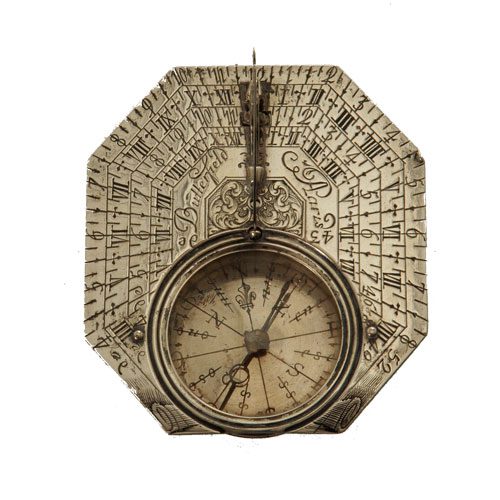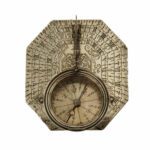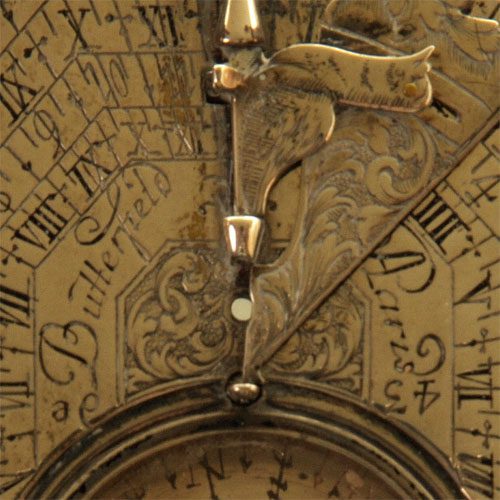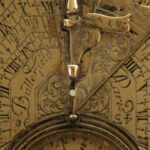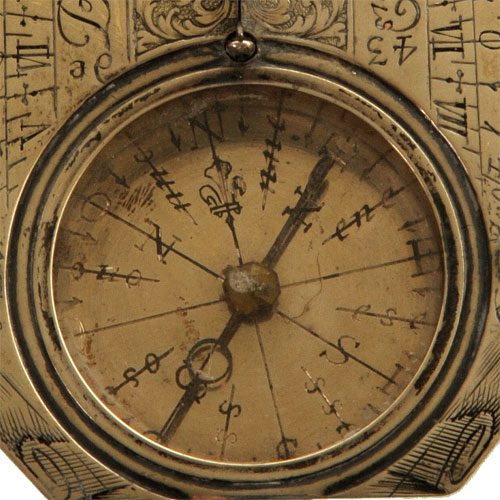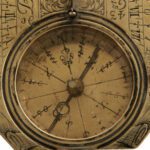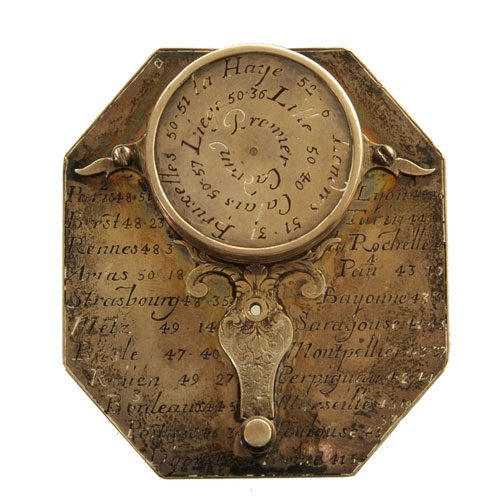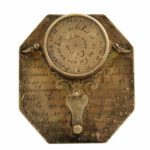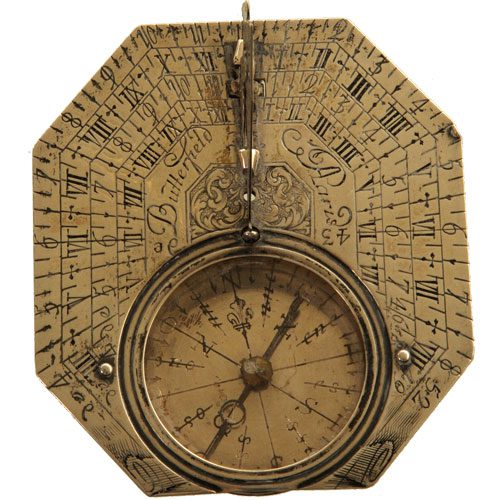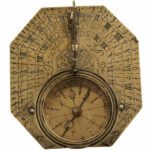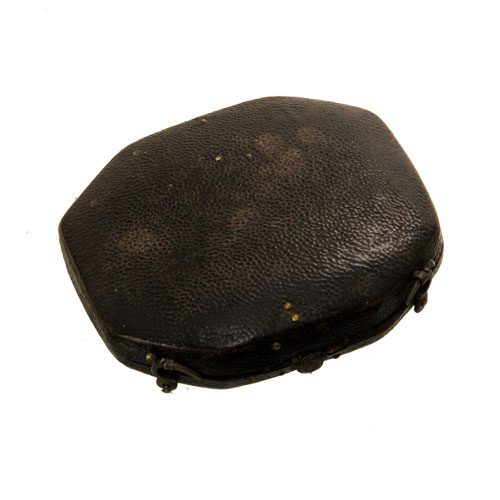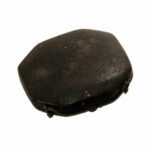 Butterfield Silver sundial in case, C 1700
Sold
An Silver Pocket Sundial by Butterfield with original case, Paris, c. 1700, the octagonal plate signed at the base of the adjustable bird-shaped hinged gnomon, Butterfield Paris, engraved with four chapter rings for latitudes43°, 46°, 49° en52° , glazed compass with fleur-de-lis at North and other cardinal points in block lettering, the reverse engraved with the text "Premier Cadran"and the latitudes of twenty-eight European cities. in a stippled leather, green felt lined case. This solid silver horizontal pocket sundial was made in France by Michael Butterfield (1635 – 1724) and signed 'Butterfield a Paris', with the 'Fleur-de-Lis' hallmarks on both sides.
The Butterfield dial is a type of semi-universal horizontal dial, that is, a horizontal dial which can be used in a number of different latitudes, but not in the full range from 0° to 90°. It is generally either octagonal or oval in shape and is almost always marked with three or four different hour scales, each of which is marked with a specific latitude. The essentials of the Butterfield sundial are a dial plate engraved with a number of different hour scales serving different latitudes, a compass, and an adjustable gnomon. The gnomon is marked with a latitude scale and it can move within the bird index which marks the latitude angle against the scale. The dial incorporates a recessed compass with glass cover and a fine blued steel compass hand. Engraved on the reverse side with Premier Cadran and the names and latitudes of 28 European cities.
Michael Butterfield (1635-1724) was a British clockmaker who settled in Paris about the year 1663. He worked for the royal court of France and was appointed engineer to the King. He opened in the district faubourg Saint-Germaine, in the street rue Neuve-des-Fosses, a shop for precision instruments. His shop's sign read AUX ARMES D'ANGLETERRE (at the sign of England's coat of arms, 1st mention in 1677).