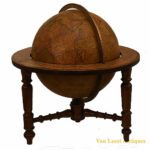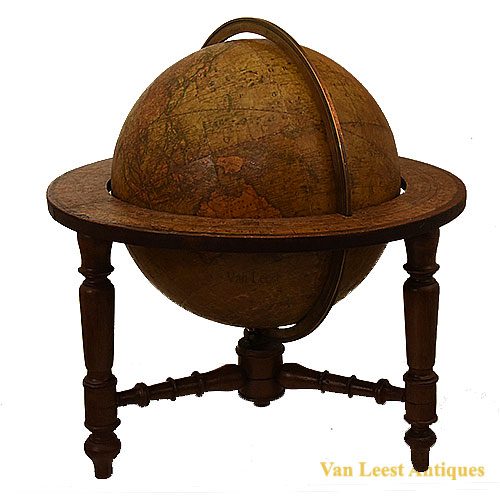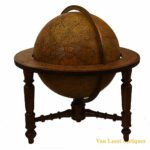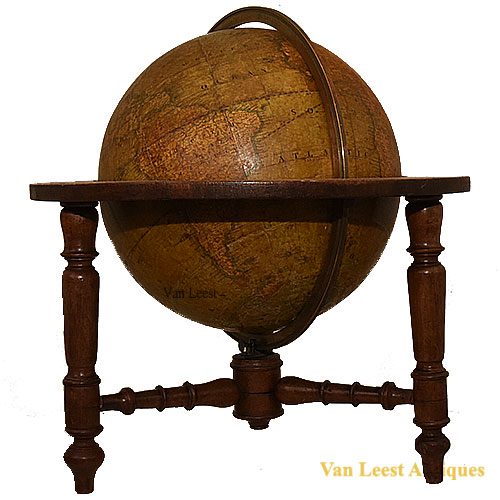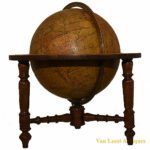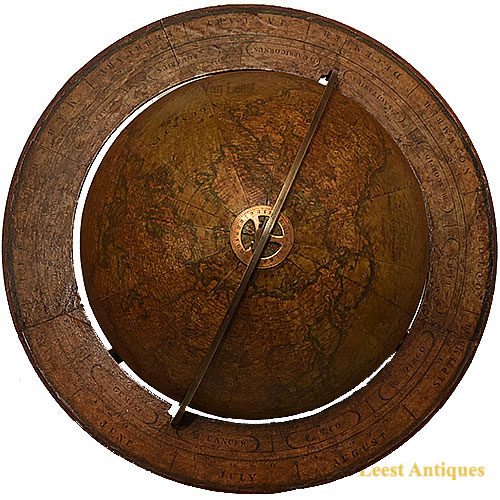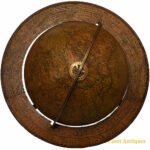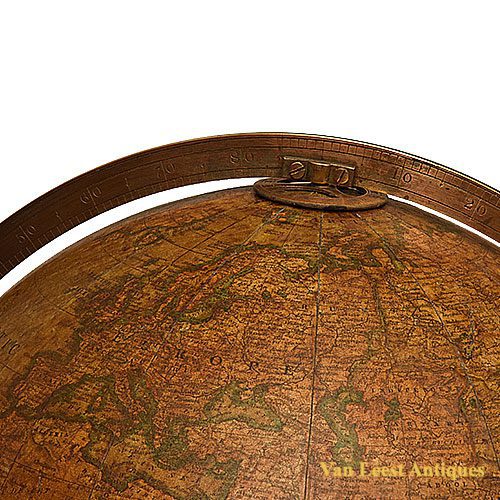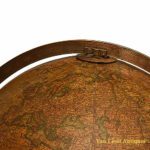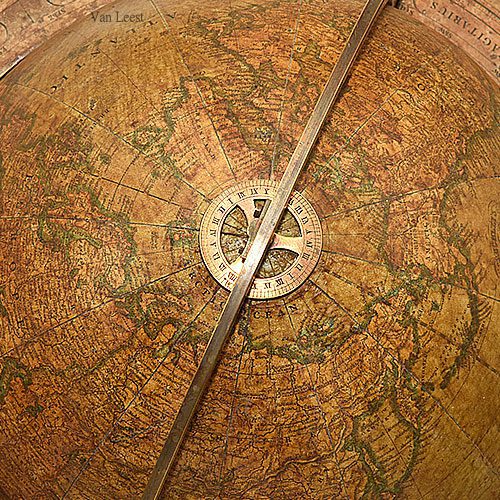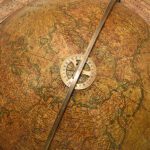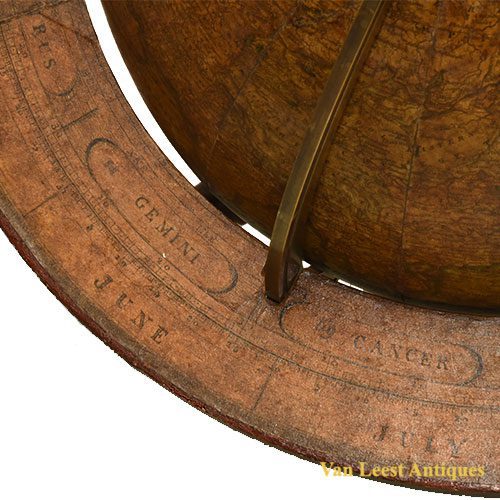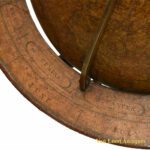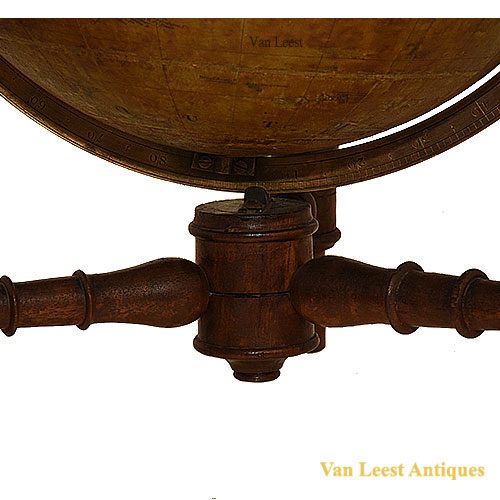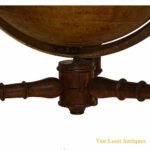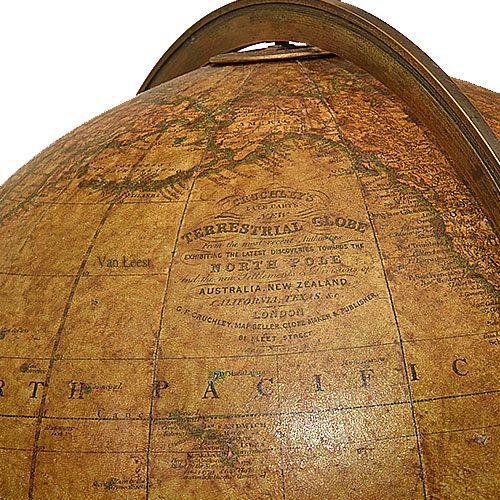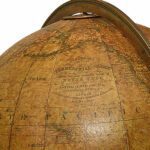 Cruchley terrestrial table globe, C 1840
Sold
A 12 inch ( 30,5 cm)  Cruchley terrestrial table globe in good original condition standing in a turned mahogany stand with engraved brass meridian ring. The Cartouch Gives: Cruchley's  Late Cary's new Terrestrial globe – From the most recent Authorities – Exhibiting the latest discoveries towards the North Pole – and the new setllements & divisions of Australia New Zealand – California Texas & C – London – G.F. Crurchley , map seller , globe maker & Publisher – 81 Fleet street.
The papered gores retaining the original varnished finish.
George Cruchley  was a globe maker in the working period 1823 to 1877 conform the Dictionary of Scientific Instrument Makers by Gloria Clifton.