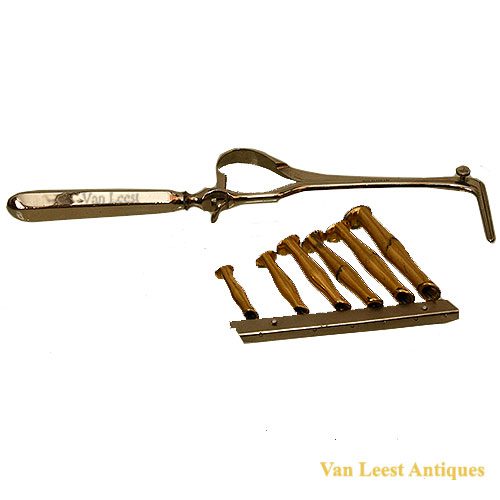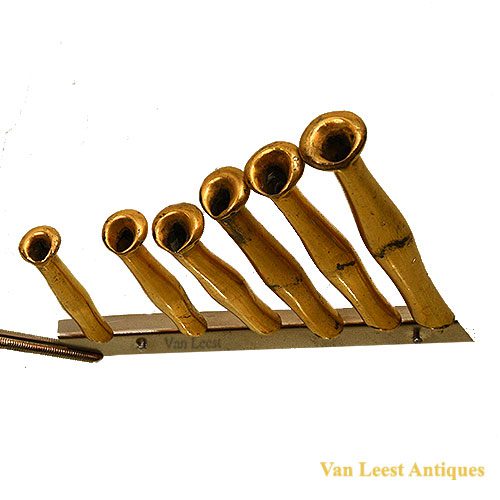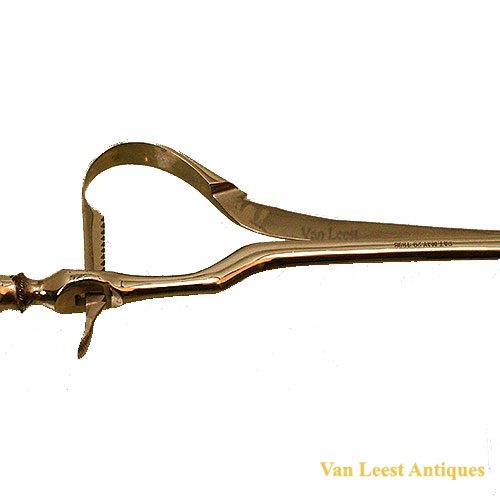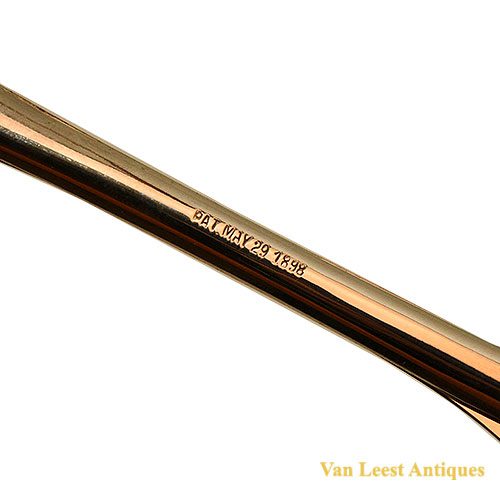 Dwyer Intubation instrument, C 1900.
On application
An polished steel "P. O Dwyer's"intubation instrument with 6 gold gilt canulles. marked with "Pat may 29 1998".
Anesthesiologists are responsible for maintaining the patient's breathing in the operating room, and also provide this support during critical care. Drs. Joseph P. O'Dwyer (1841-1898) and George Edward Fell (1849-1918) pioneered improvements in airway management and ventilation. Dr. Fell introduced his technique of artificial respiration in 1877. He fought to gain acceptance for the use of mechanical ventilation, a superior method of life-saving for victims of drowning and drug overdose. His technique required making a surgical incision in the patient's windpipe (tracheotomy). In 1885, Dr. O'Dwyer introduced his own life-saving method of intubating the larynx (voice box) of young diphtheria victims. Then in 1891, he modified Fell's device by replacing the tracheotomy cannula with a long laryngeal tube, creating the Fell-O'Dwyer Apparatus. The O'Dwyer intubation set includes a mouthgag, and tools for inserting and removing the tubes. An obturator kept the tube from becoming clogged as it pierced through the diphtheria membrane during insertion. When the tube was in place, the obturator was removed, leaving an open airway. O'Dwyer sets continued to be available through the 1960s.