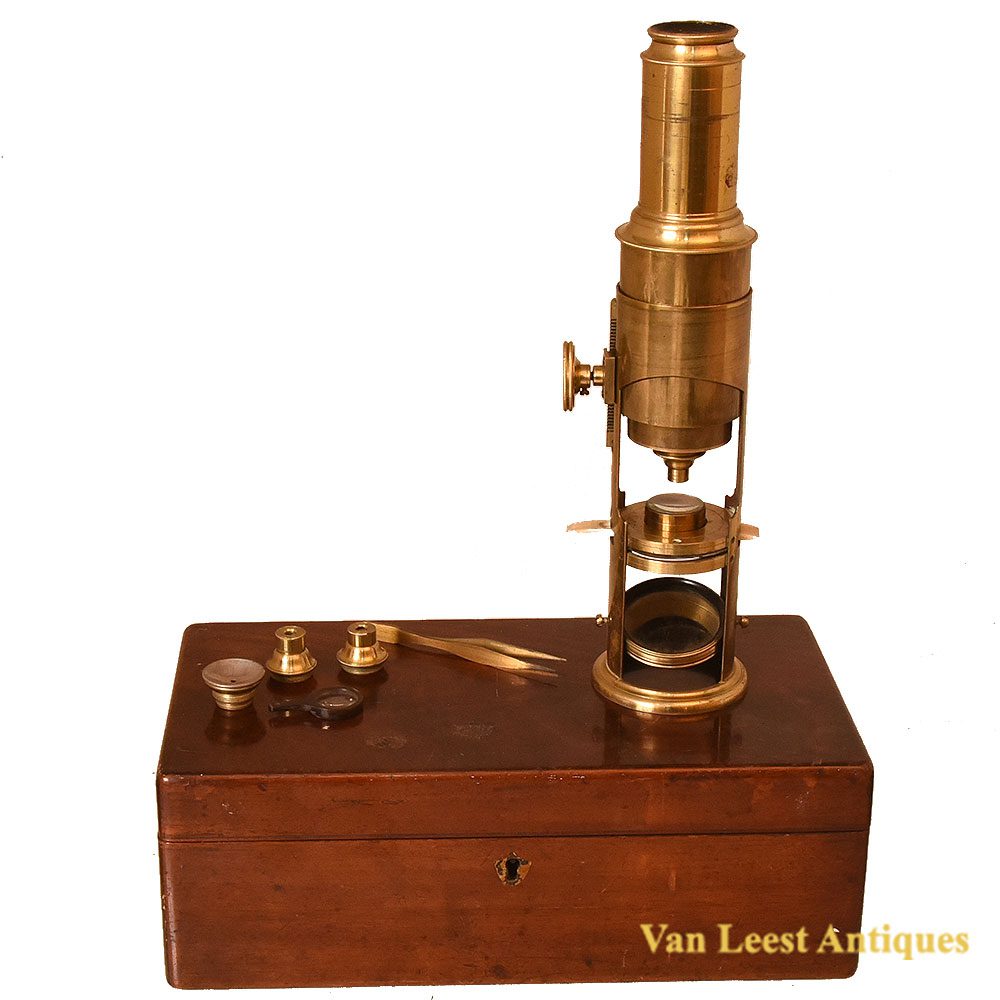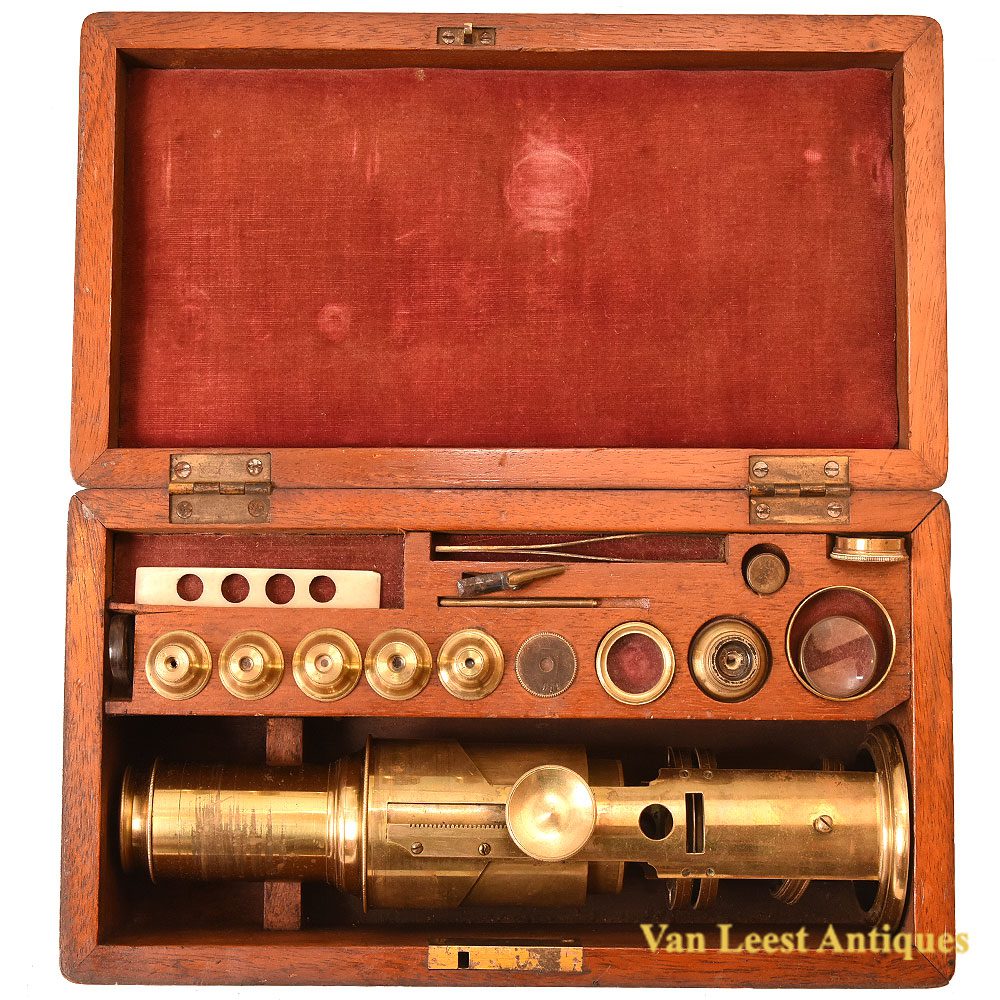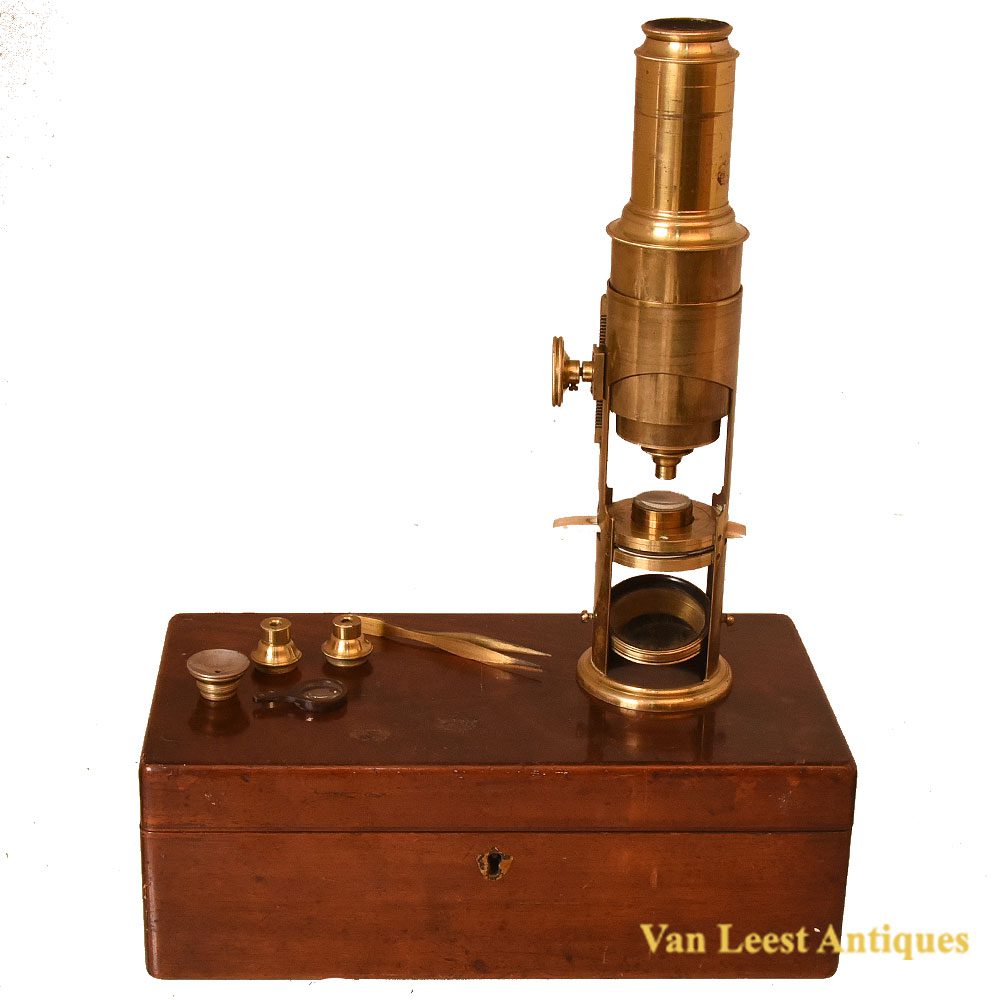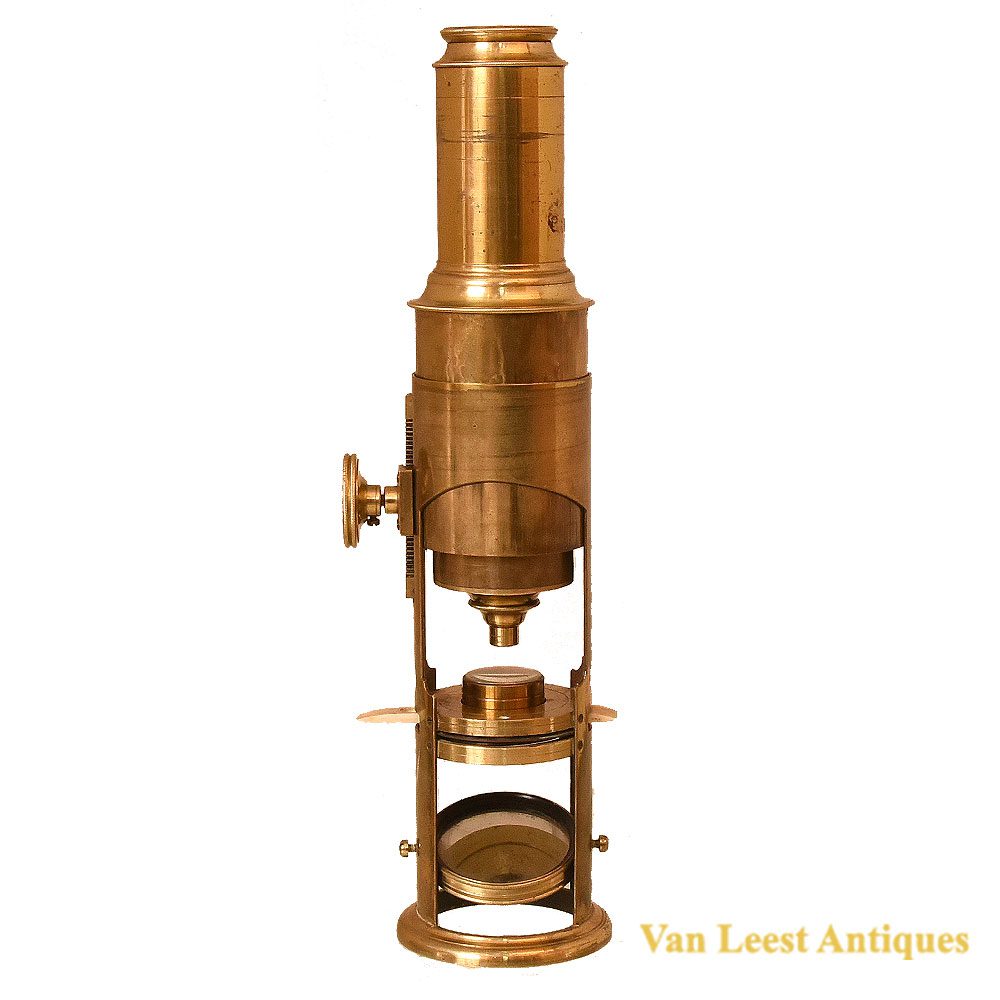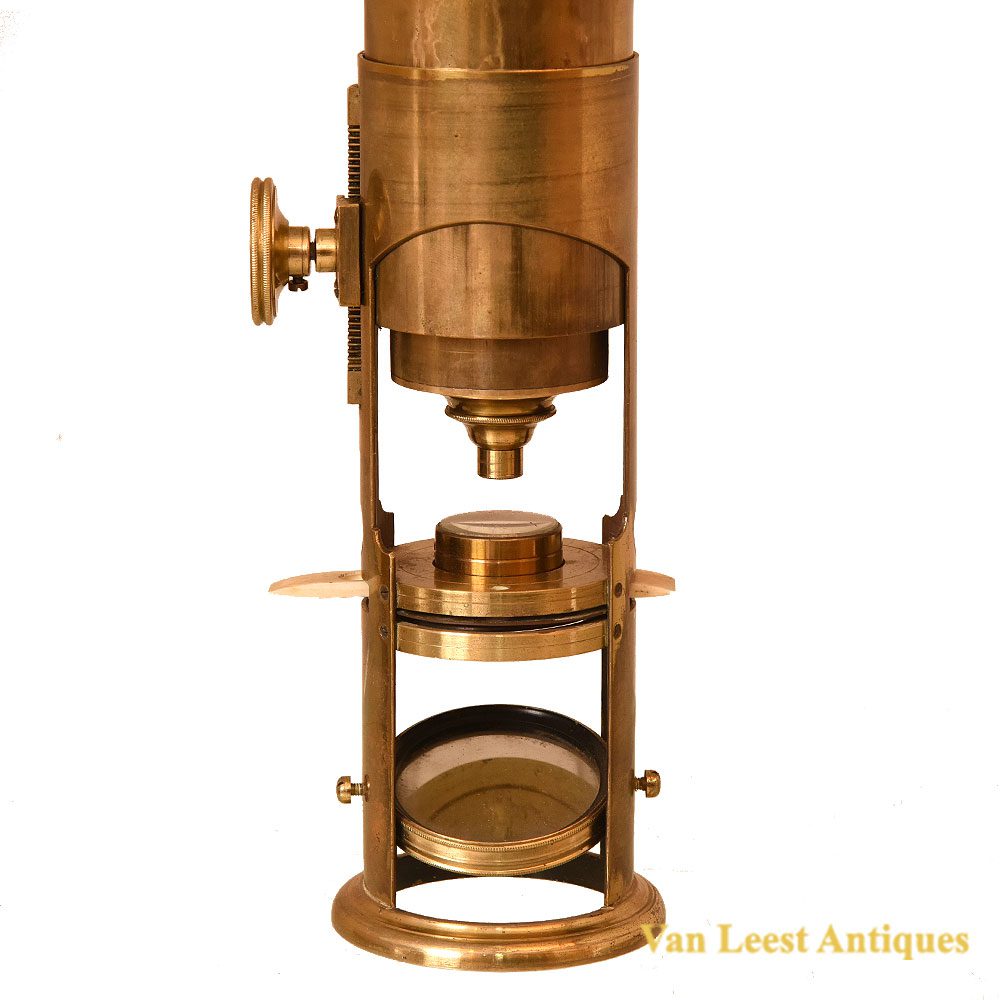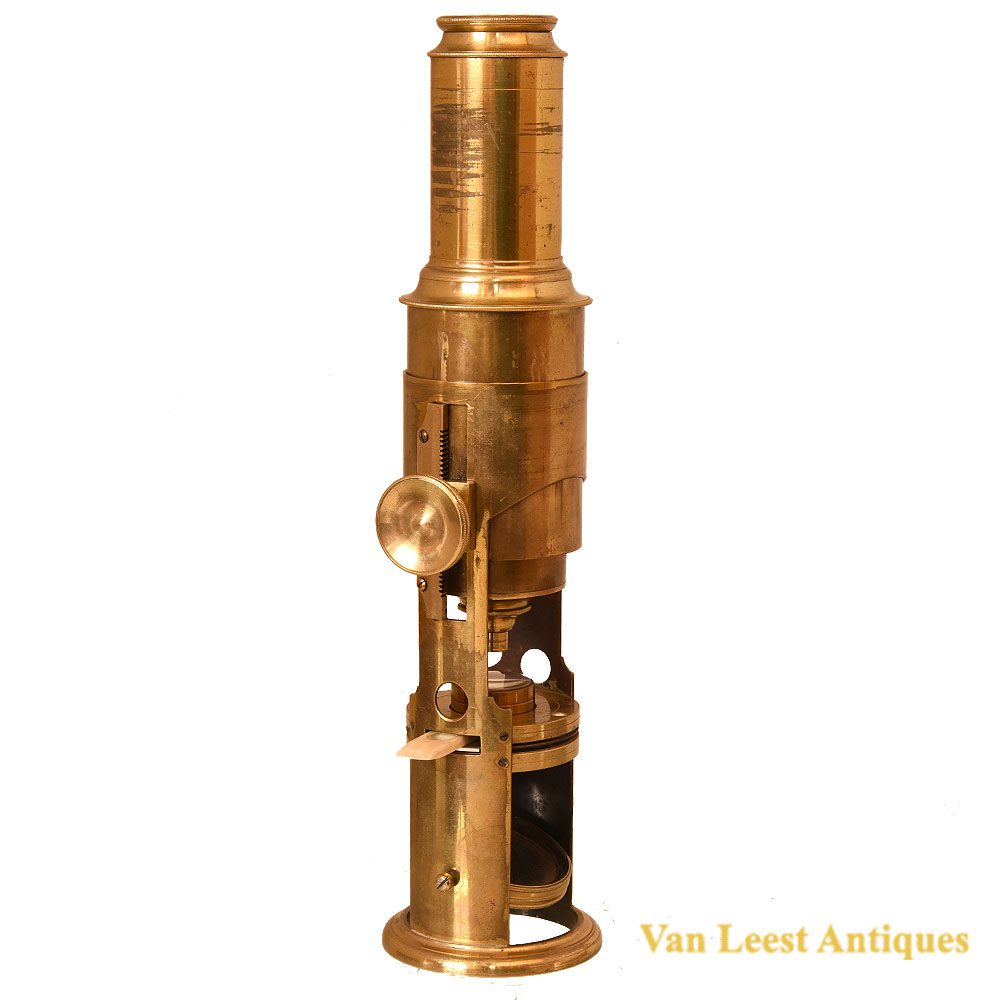 Large improved drum type Microscope
On application
Large improved drum type microscope with rack and pinion focussing of circa 1850. It comes with five numbered objectives, a Lieberkuhn reflector, a brass cell with a glass for wet preparations, a little hand magnifier, a brass talc box, a live box, a forceps an ivory slider and some other asseccories. The mahogany wooden case is covered with red velvet on the inner side.
The drum type microscope has been introduced by Benjamin Martin in 1738. The simplicity and ease of use made them very popular during the 19th century.
Minimal height of the microscope: 25 cm.
Box dimensions: 28 x 15 x 10 cm.