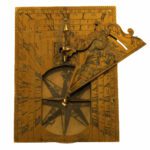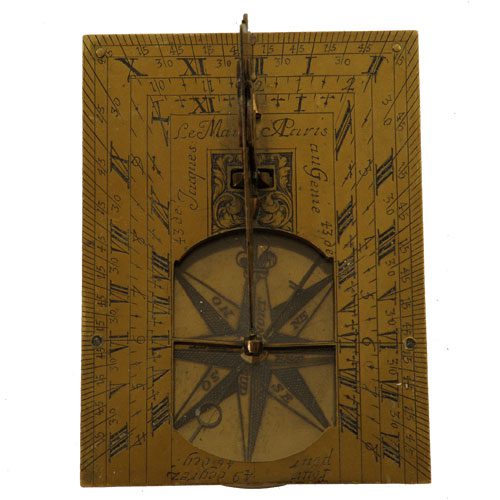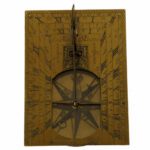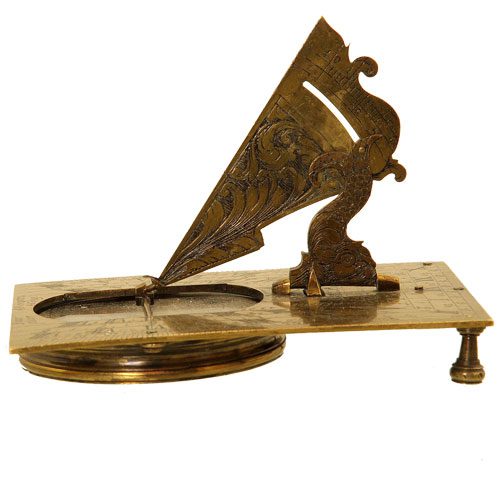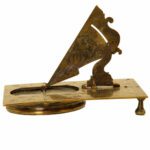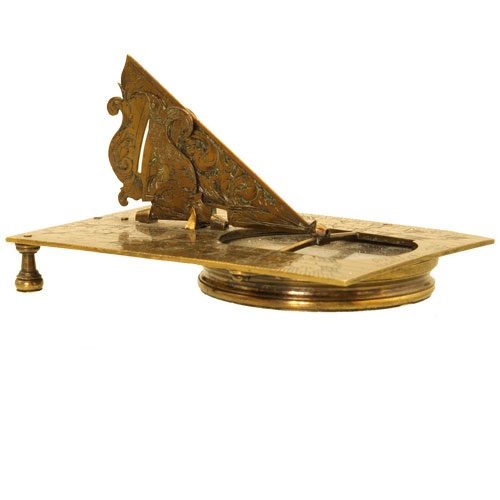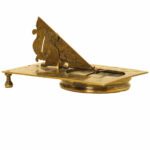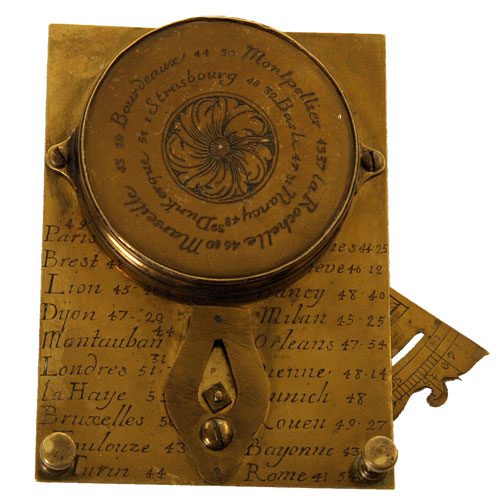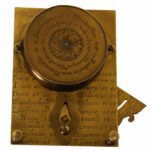 J. Le Maire brass travel Sundial, C 1720
Sold
French rectangular brass, travel sundial with compass. C. 1720. Signed: Jacques Le Maire AParis au Genie. At the rear, various latitudes engraved for different cities in Europe. The adjustable gnomon, shaped as a dolphin, points with its tail to the latitude scale. Dimensions 8 x 6 x 1,5 cm.
Jacques le Maire, the father of Pierre Le Maire 2, was a maker of repute who made many sundials of various types including one invented by Julien Le Roy. He was recorded to work between c. 1720 and 1740.  Some of his sundials are signed fait par Jacques Le Maire et inventé par Julien Le Roy de la Société des Arts au Génie, Paris. He developed a variant of the Newtonian telescope in 1728, he also made a variant of the Hadley quadrant.
Examples of its work can be seen in many museums including the: Conservatoire National des Arts et Métiers, Paris / Time Museum, Rockford, Illinois / British Museum, London /Museum of the History of Science, Oxford, England / National Maritime Museum, Greenwich, London.