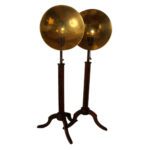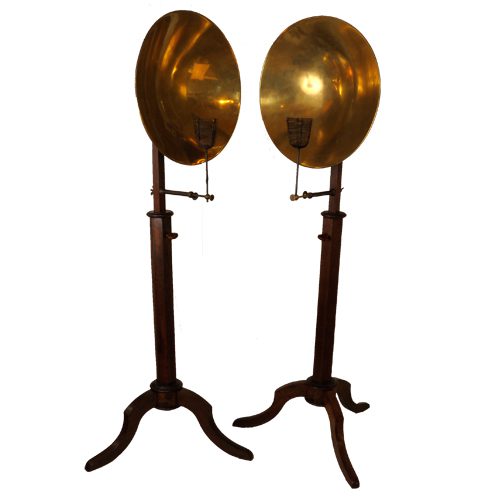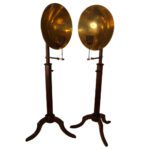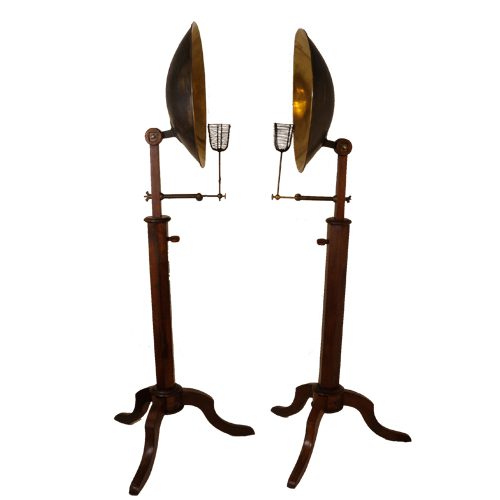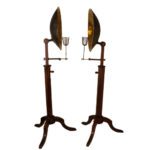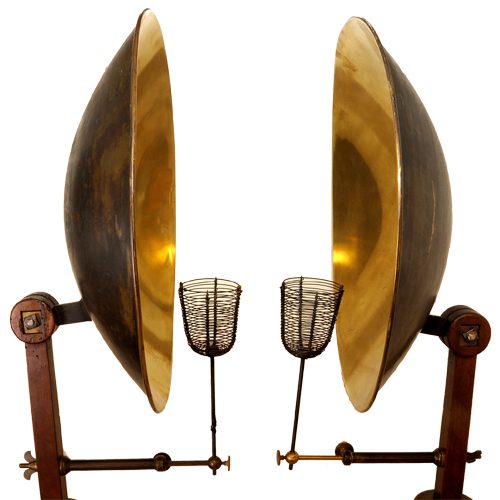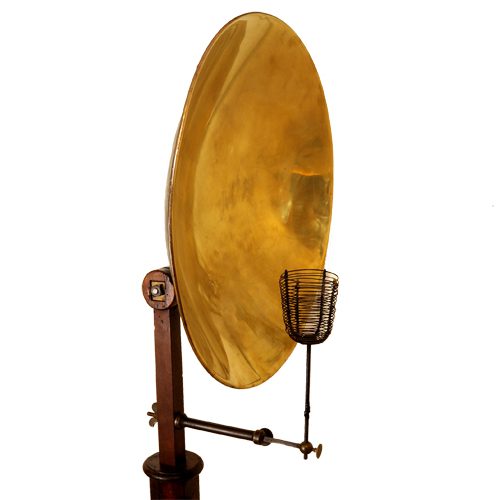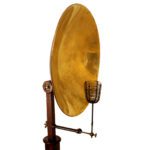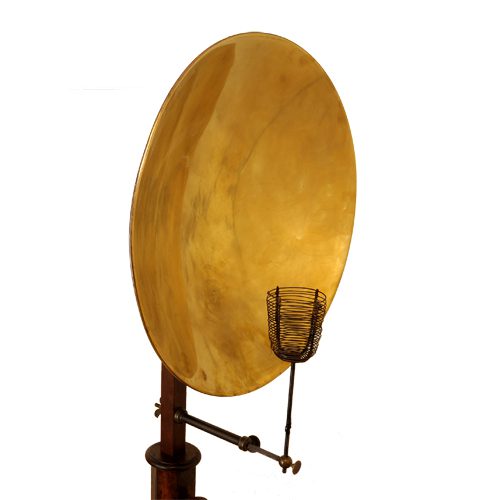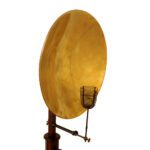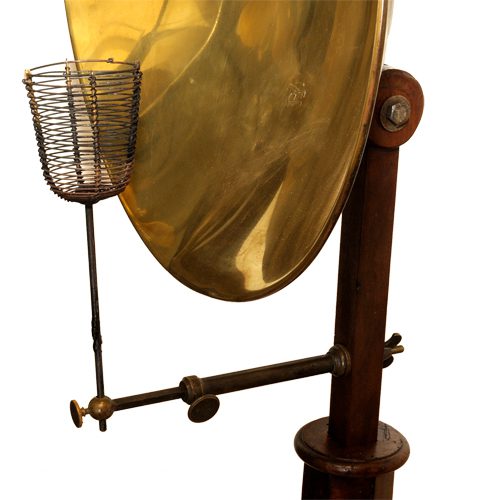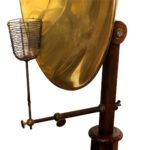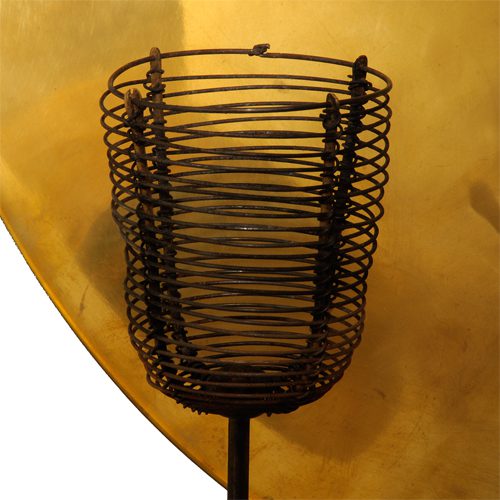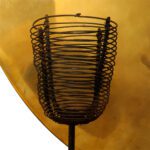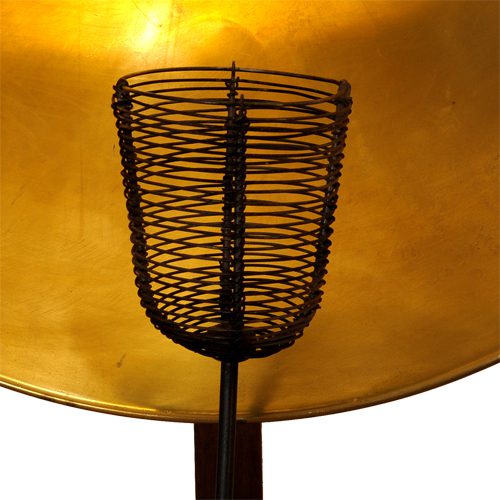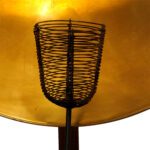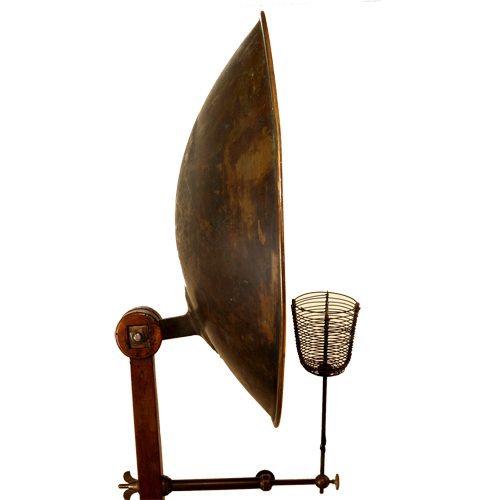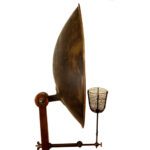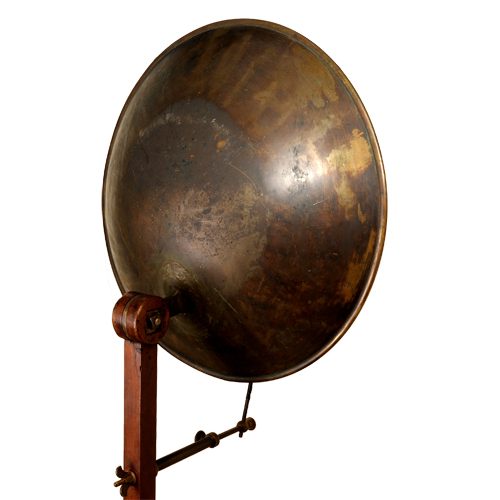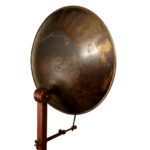 Parabolic mirrors, Circa 1890.
Sold
A set of two brass parabolic mirrors on a mahogany stand, Circa 1890.
In the 19th century scientific experimental devices were used for research of physical experiences, this parabolic mirrors give the spread and focusing light, heat and sound. The two brass parabolic mirrors are pointing at each other, face to face. The emitting source is placed in the centre of one of the parabolic mirrors and the energy released is spreading to the other parabolic mirror, whereby the recipient of a reproduces sound or the glow of a product in the basket. The mirrors are mounted on an adjustable mahogany tripod, parables brass whose outer surface is painted in black, Both mirrors have a metal basket. The following are adjustable: the tilt of the mirrors, the distance between the mirror and the basket and the height of the mirrors. Diameter mirrors 51 cm and maximum height 2 meter.