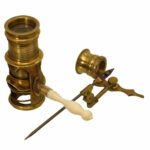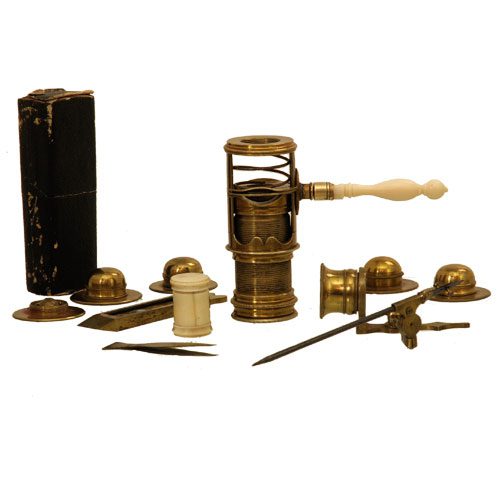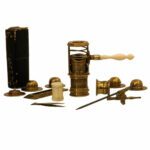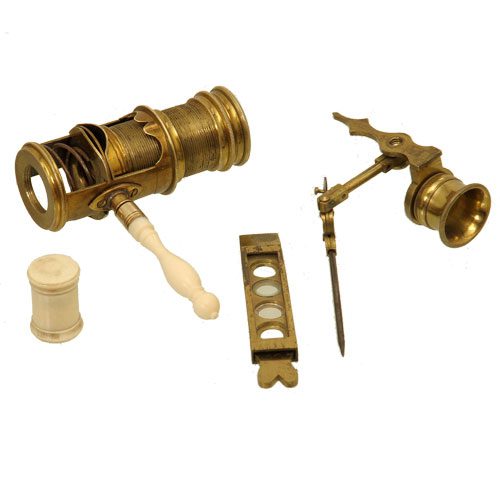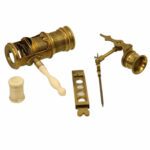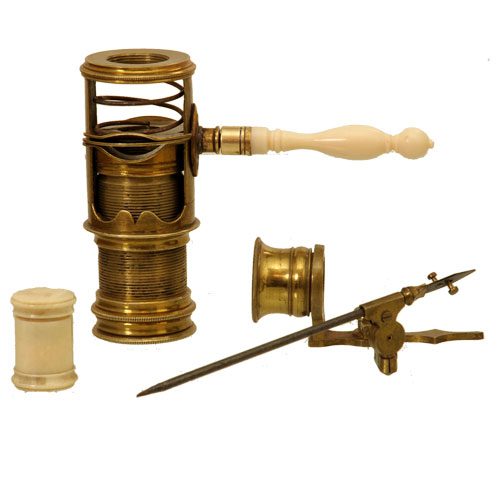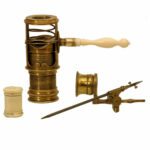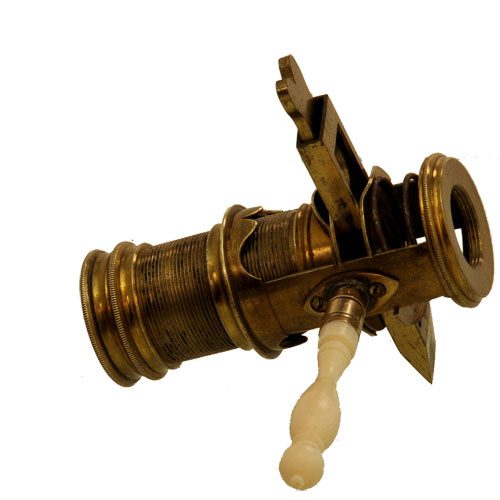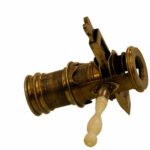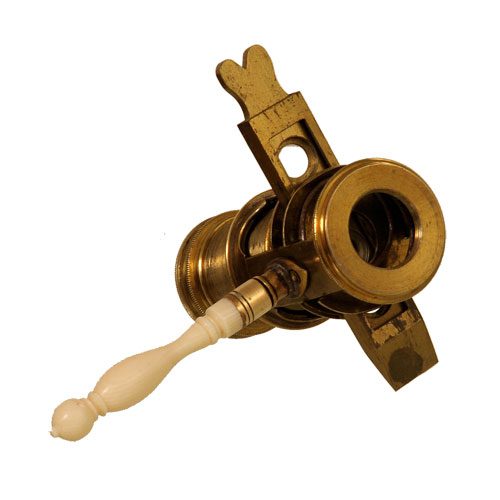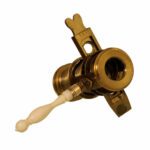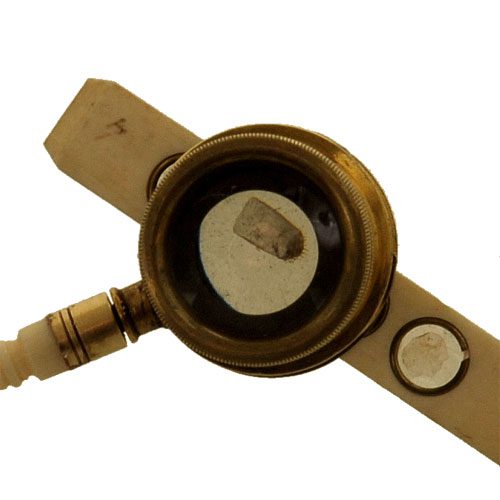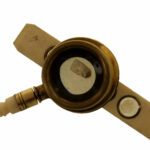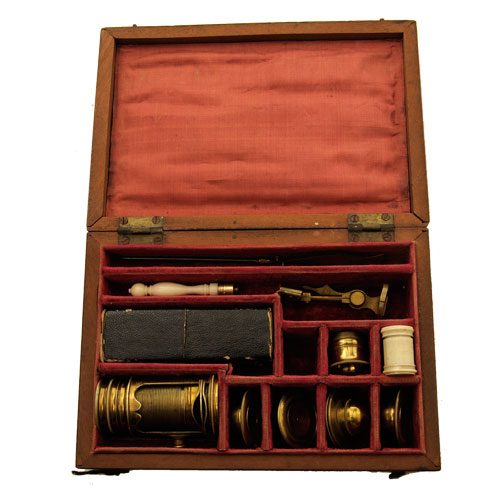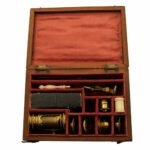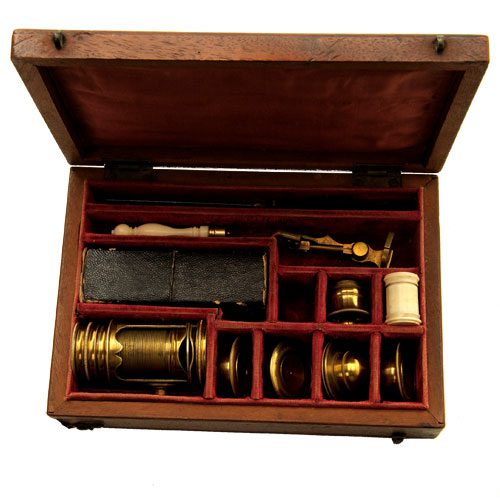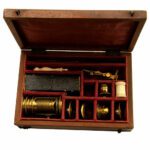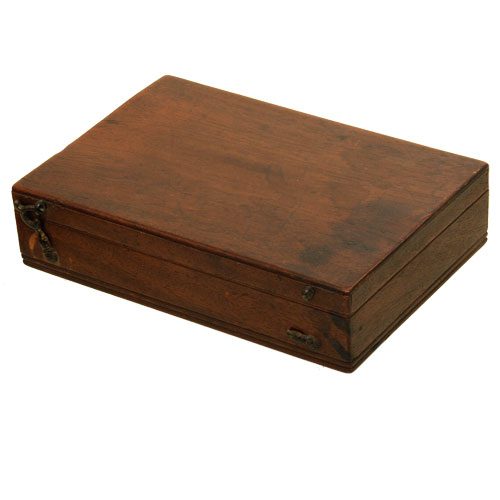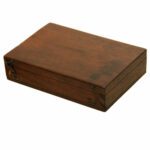 Screw barrel microscope, C 1740
Sold
A screw barrel microscope with ivory handle, Â in original velvet lined mahogany case, C 1740.
The microscope comes equipped with five objectives ( marked without dots and from 2 till 5 dotes), four of them still retain their protective brass caps. Also included are four ivory sliders in case, a partial wet slide, an ivory talc box containing mica discs and for observations of opaque objects, a specimen (stage) forceps. Also included is the extension needed to mount the objectives when using the stage forceps. All are housed in a mahogany wooden box with a red lining.
James Wilson (fl.1702-1710) published a description of his screw barrel microscope in the Royal Society's journal Philosophical Transactions in 1702. An improved form was subsequently illustrated and described in the various editions of Henry Baker's book,"The microscope made easy" in the chapter entitled of Mr. Wilson single pocket microscope.