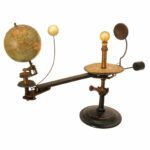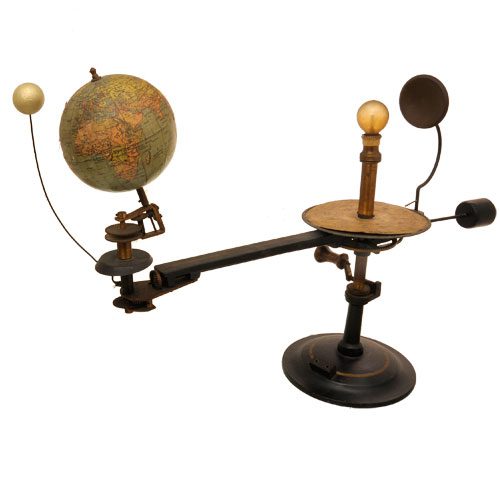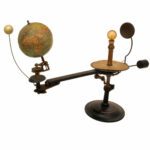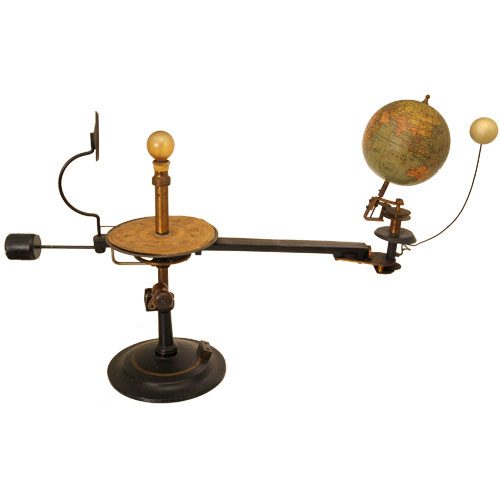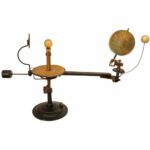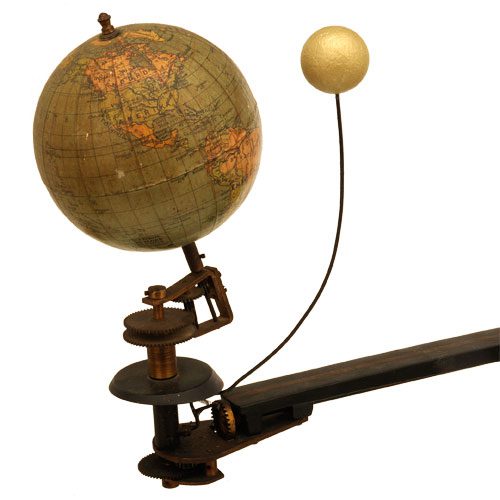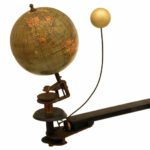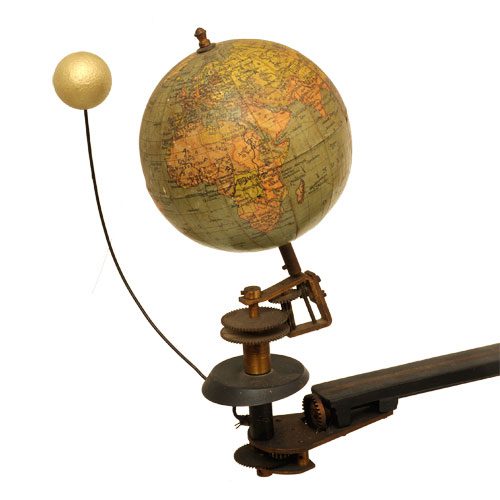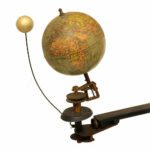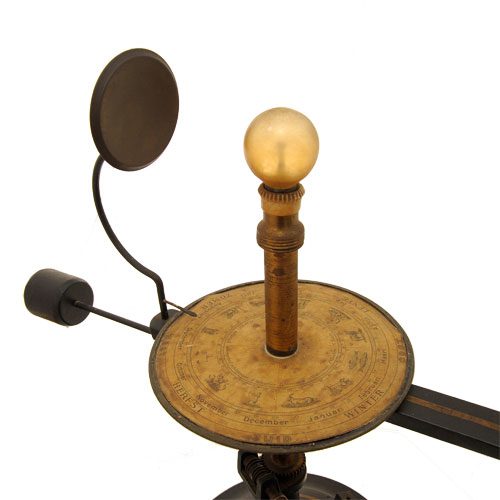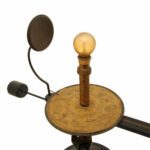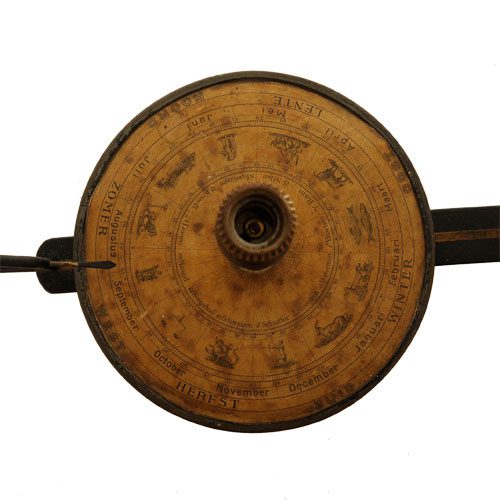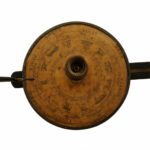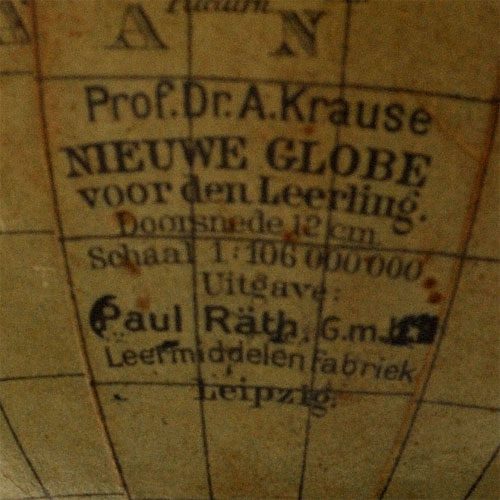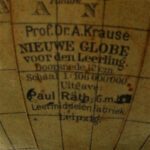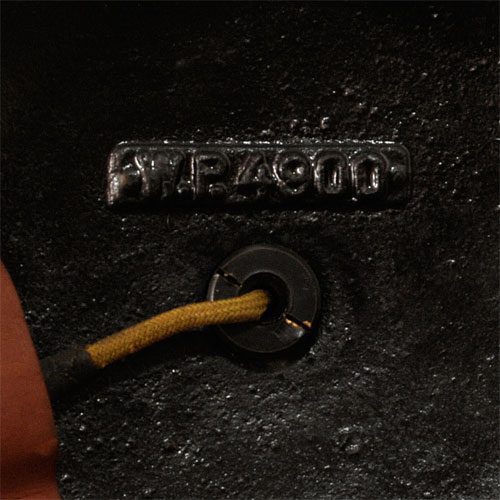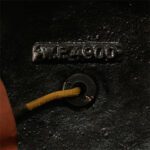 Tellurium by Prof. Dr. A. Krause, C 1925
Sold
Tellurium ( or lunarium) by Prof. Dr. A. Krause, published by Paul Rath Leipzig, Dutch edition, Circa 1925. The 12 gores  globe diameter is 12 cm with a scale of 1-106.000.000. The cartouche reads: "Prof. Dr. A. Krause, Nieuwe Globe, voor den Leerling, Doorsnede 12cm, Schaal 1:106,000,000, Uitgave Paul Rath, Leermiddelen fabriek, Leipzig. Petersburg is Leninggrad on the globe so the globe is made after 1920. Surface wear is commiserate with age there is a number WP 4900 under de base.
An astronomical demonstration device with iron arm, geared so that earth and moon revolve around the sun to demonstrate various principles of astronomy such as seasons and eclipses. Having a 12 cm terrestrial globe revolving at one end of a Iron arm around the sun, represented by a lamp (probably, the lamp is mounted  on an earlier candle holder) above a disc with engraved paper calendar and zodiac. A wooden representation of the moon revolves around the globe.
Total length is 65 cm and 43 cm high.