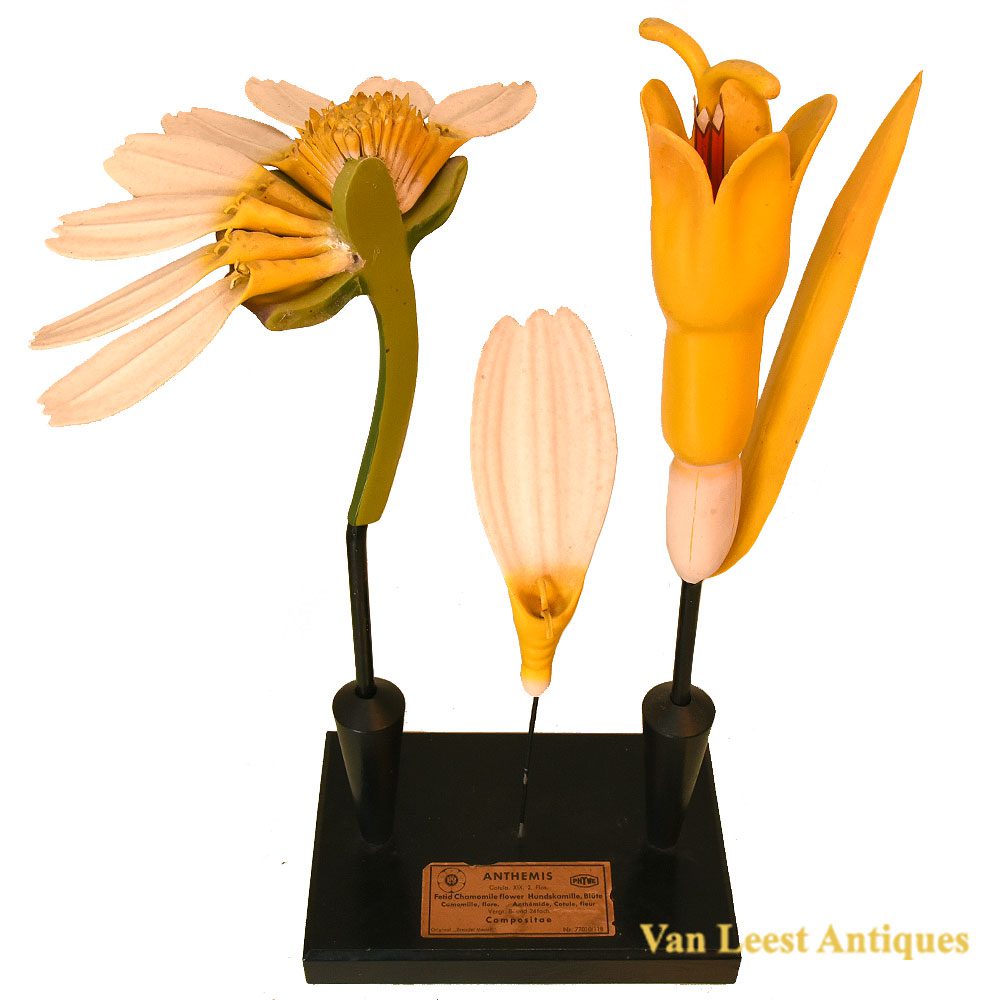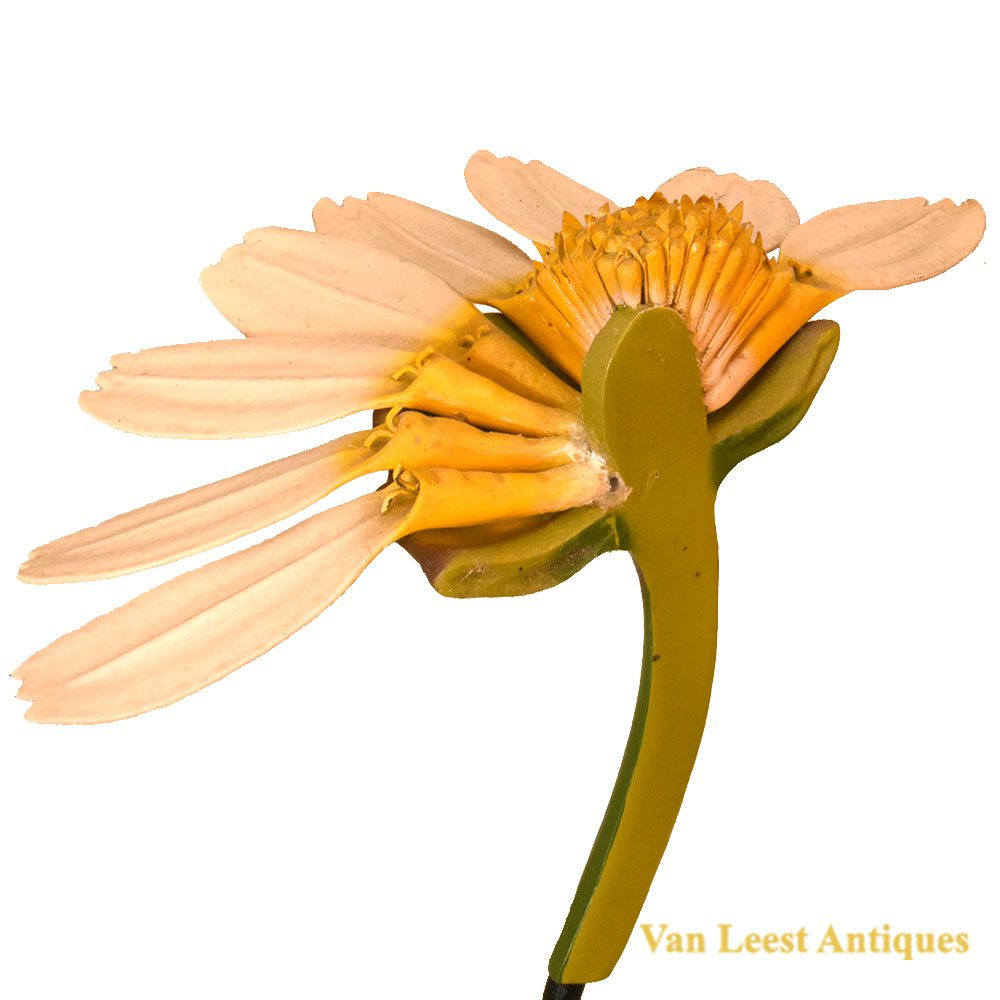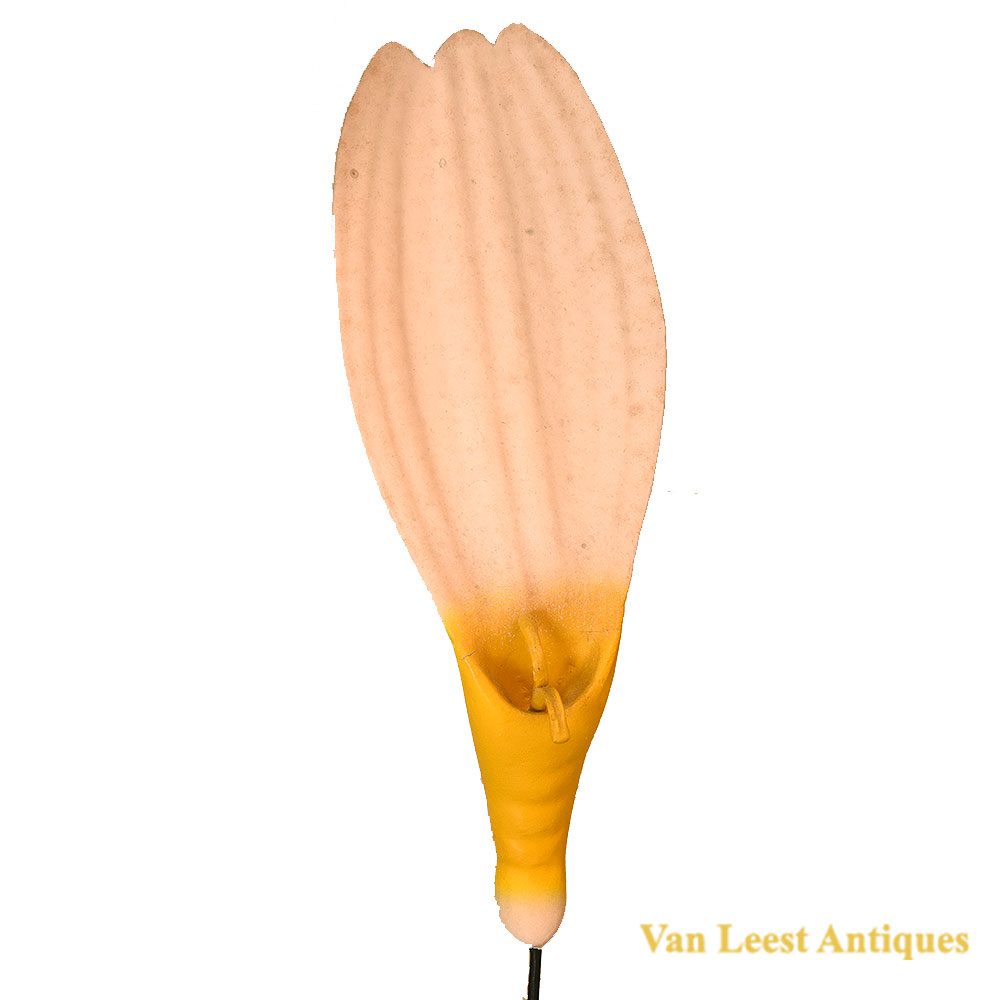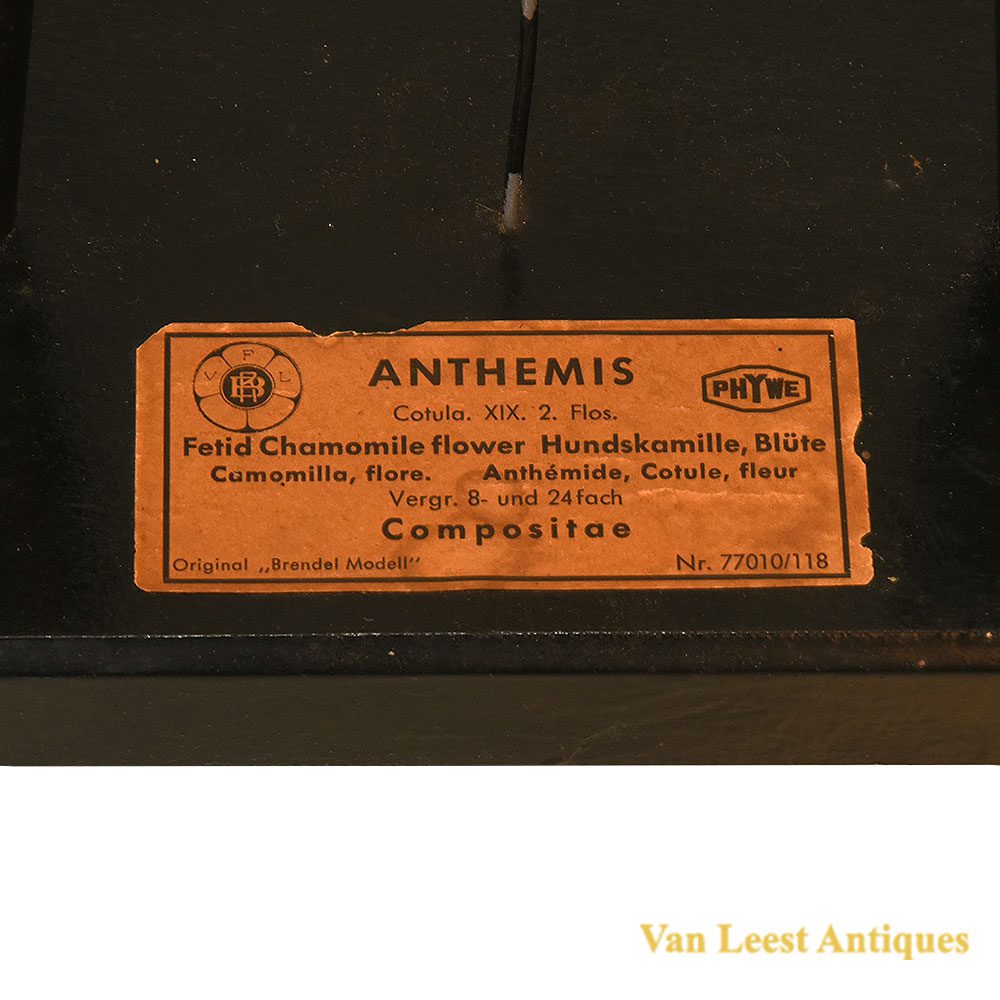 Chamomile Brendel flower model
On application
Chamomile Brendel botanical flower model of the 1920's. The model depicts three enlarged parts of the chamomile: The flower head, a single disk flower, and a ray flower of the chamomile Artemis. The botanical model is made of paper Mache and arises from a black ebonized stand. Two parts arise from turned wooden stands and one from a metal stand.
On the stand a signed label:
Anthemis
VFL Phywe
Cotula. XIX. 2. Flos Fetid Chamomile flower Hundskamille, Blüte Camomilla, flore. Anthemémide, Cotule, fleur
Vergr. 8. Und 24 fach
Compositae
Original 'Brendel Modell'' Nr. 77010/118
Height: 43 cm.