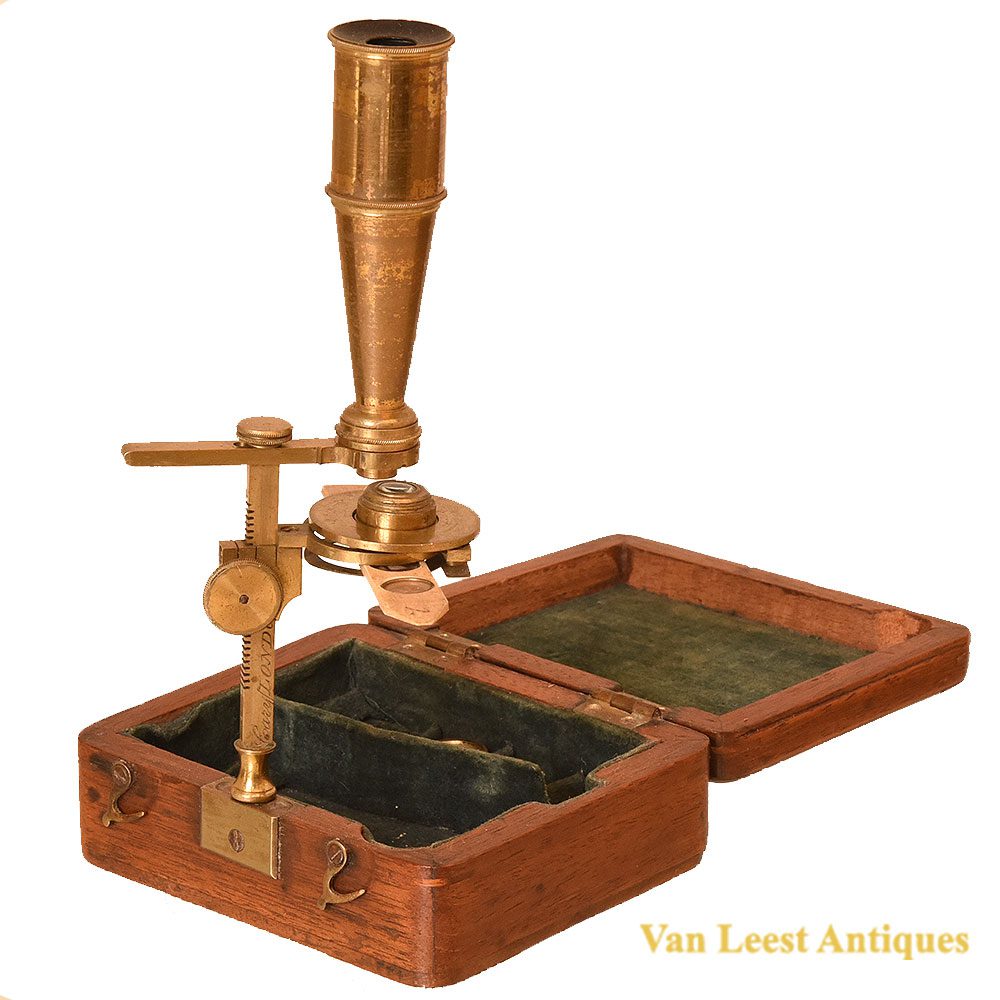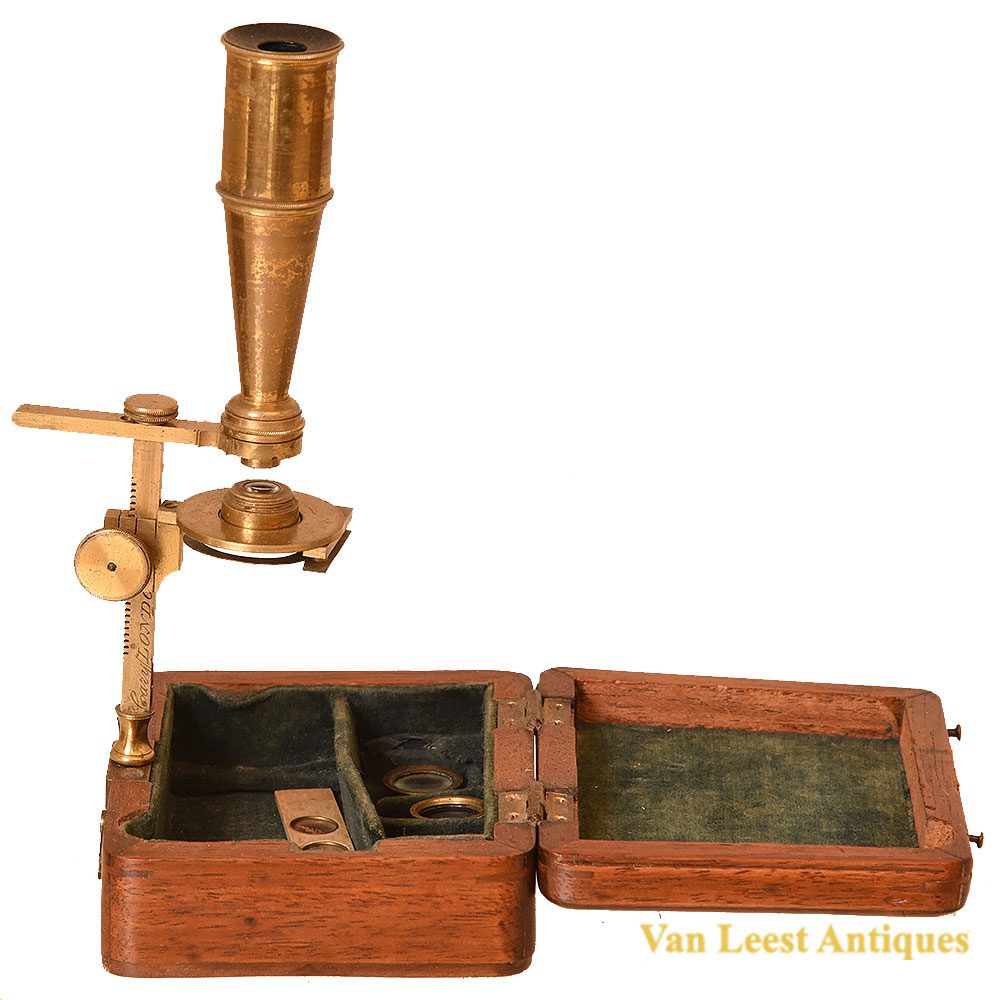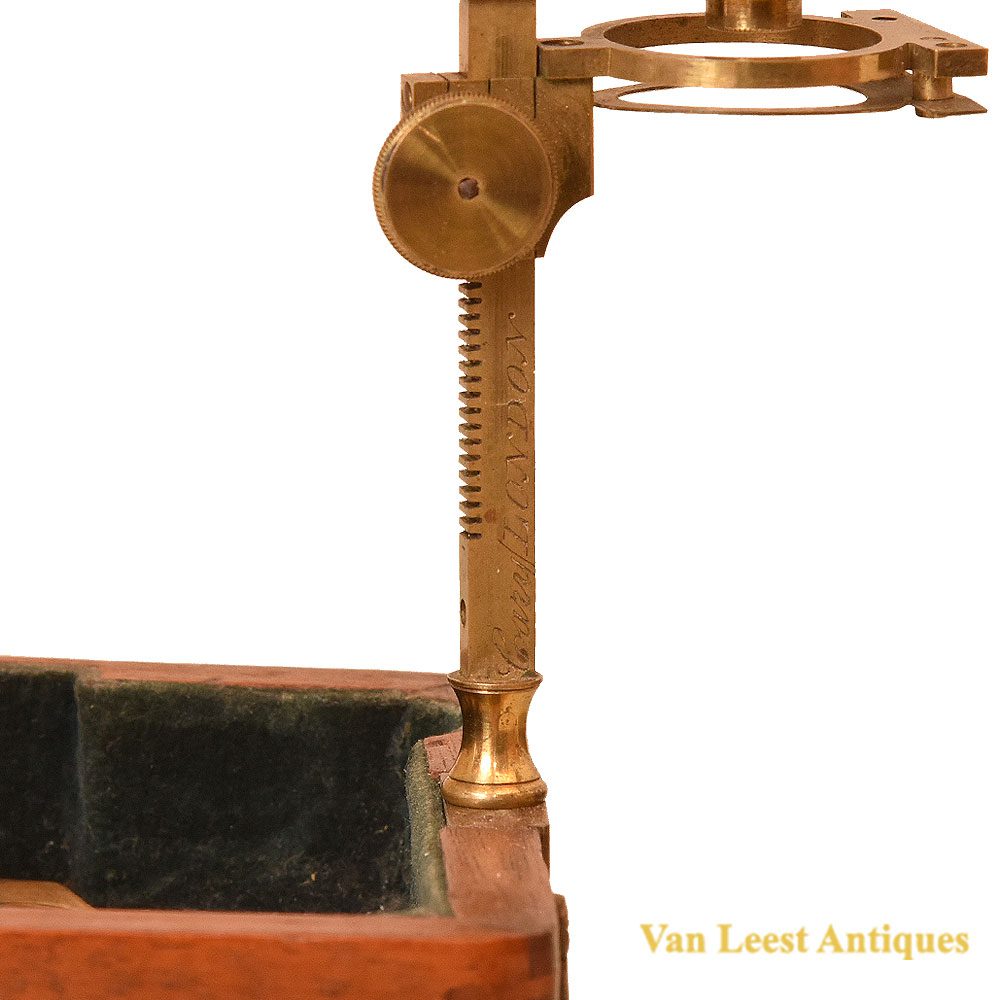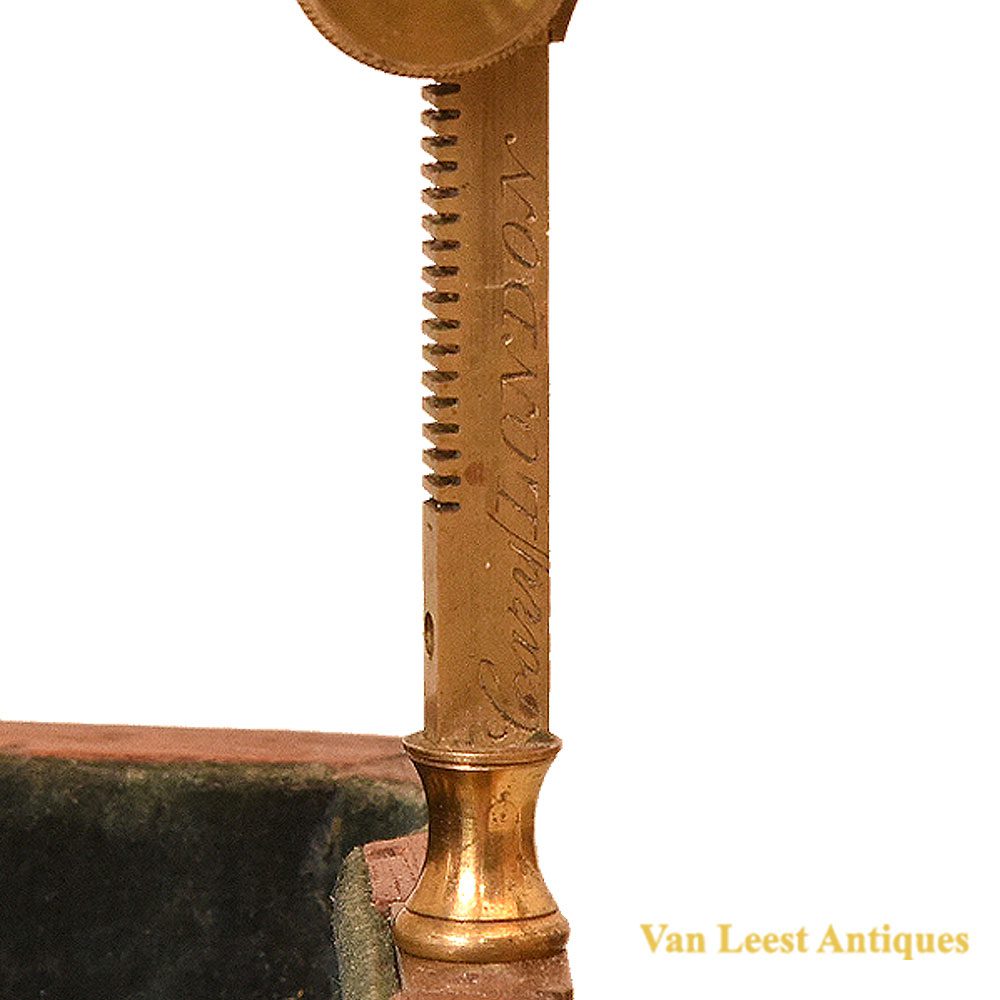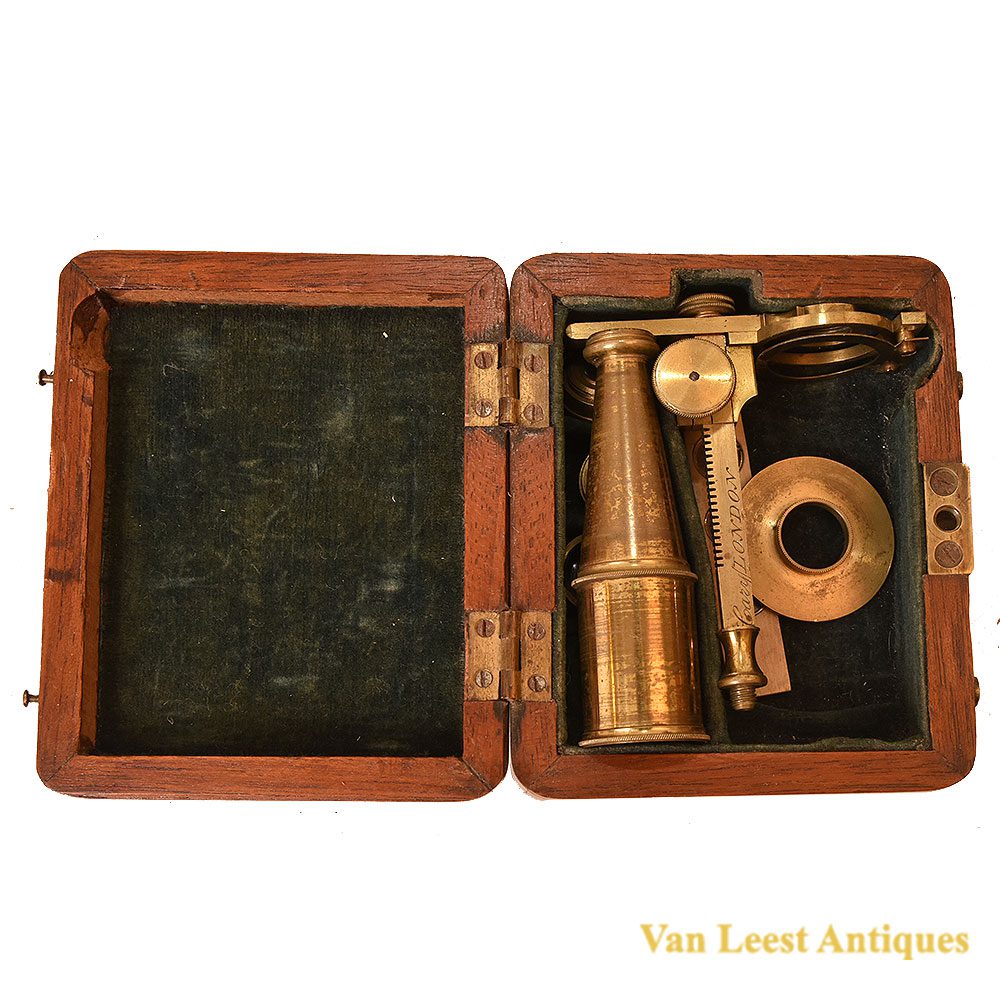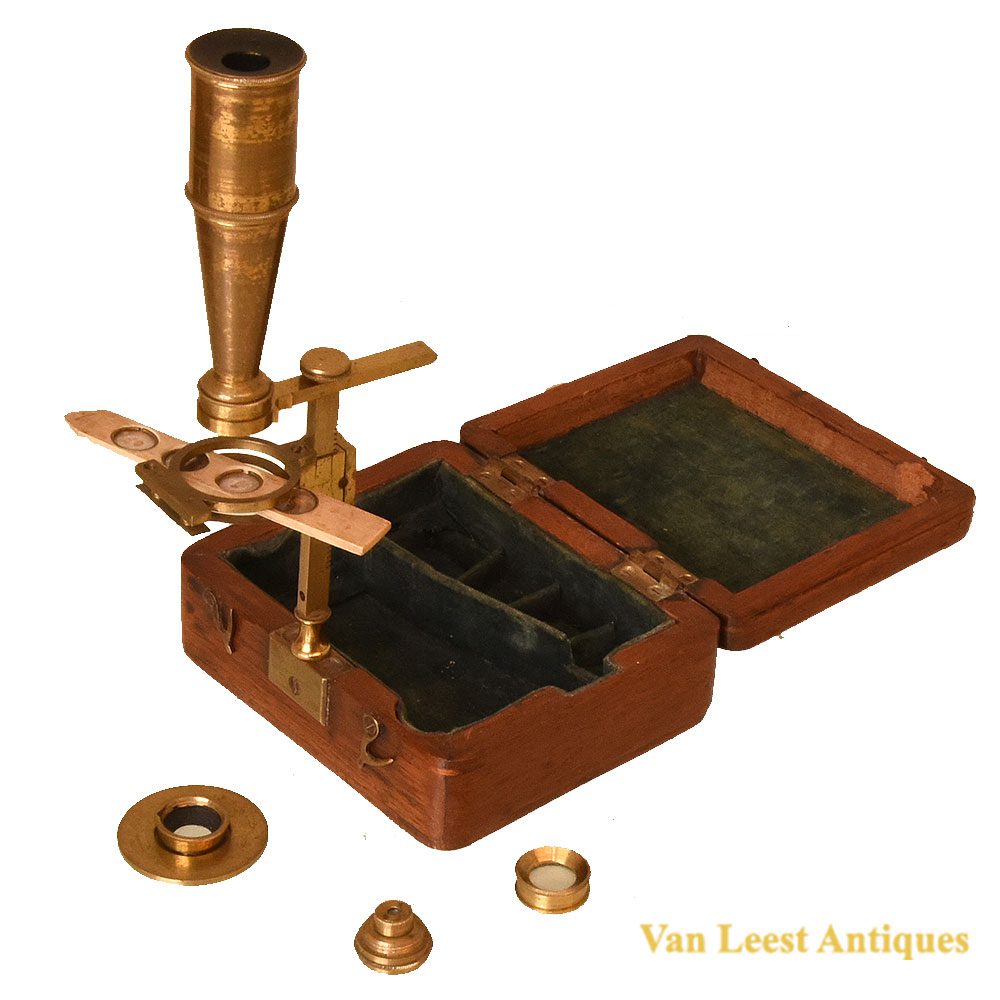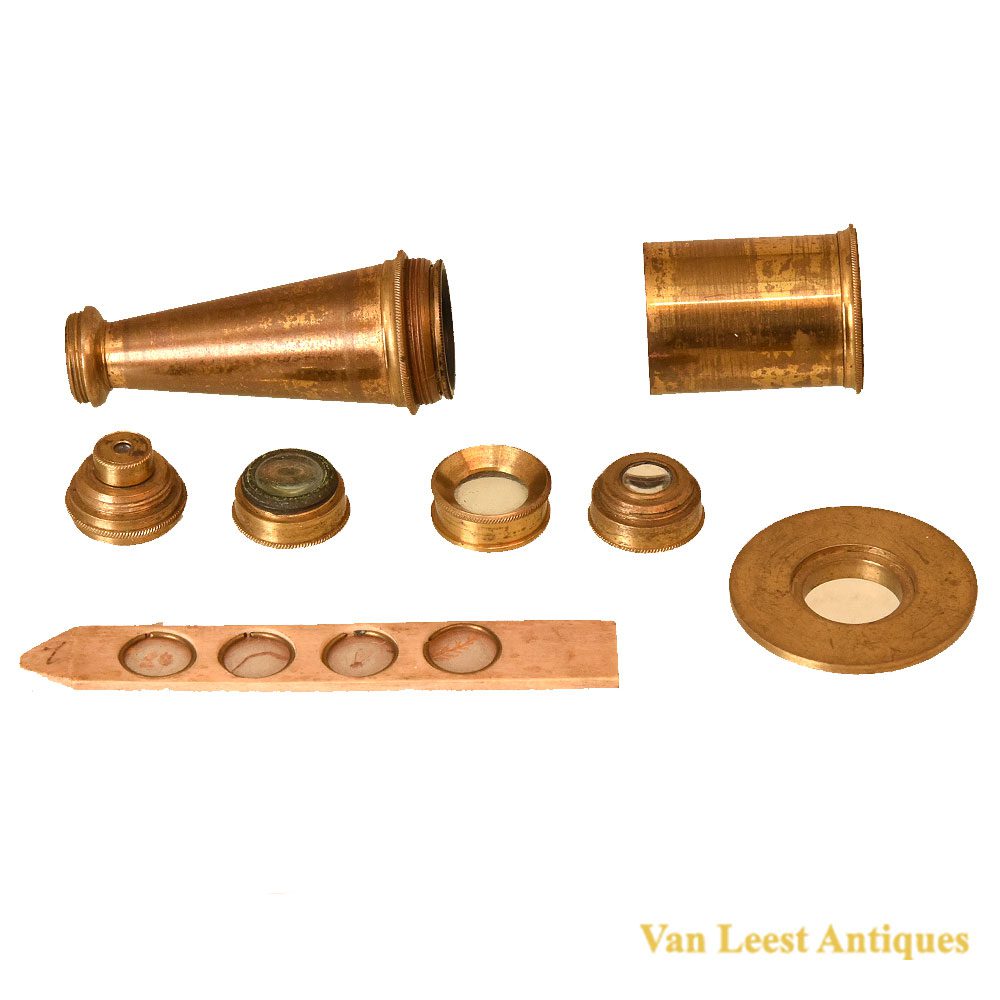 Miniature Cary GouldType Pocket Microscope
On application
The Cary traveling compound microscope is believed to be invented by William Cary and improved by Charles Gould and is made between 1820–1880. It is called a pocket microscope because it can be carried in the pocket during travelling because of its miniature size.
The microscope arises from the shaft which is adjusted to the edge of the box and can be screwed together when opened. All the elements are in lacquered brass. The shaft is signed 'Cary London' and functions as a rack and pinion focussing to the stage. The specimen holder can accommodate a standard specimen holder, as well as a live box. The illuminating mirror is missing. At the top of the stem a screw holds the decorated carrying arm of the microscope in which the microscope can be screwed. The microscope consist of two parts and two lenses. An objective can be screwed at the bottom.  Accessories consist of a stage forceps and a live box for water mounted specimens, two objectives and an ivory slider with plant and insect specimens is delivered with four glass slides. The mahogany box is inner box is covered with green velvet.
Height: 16,6 cm.
Box dimensions: 7,9 x 9,7 x3,9 cm.