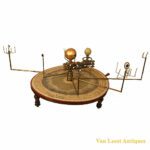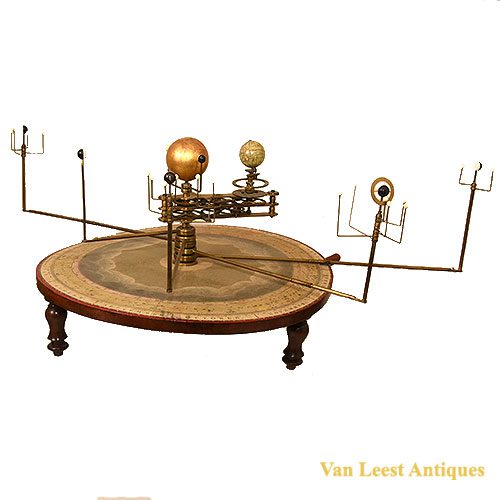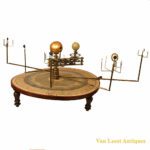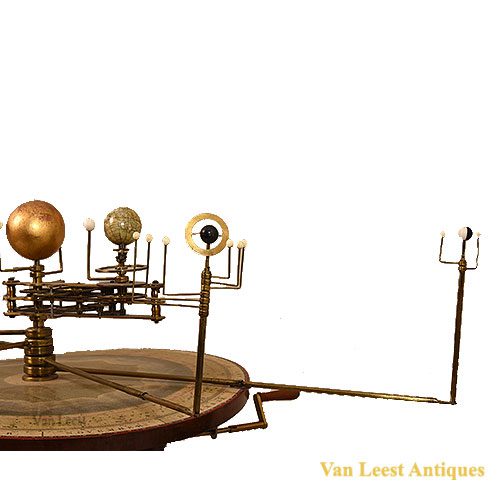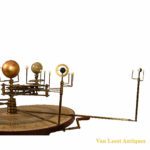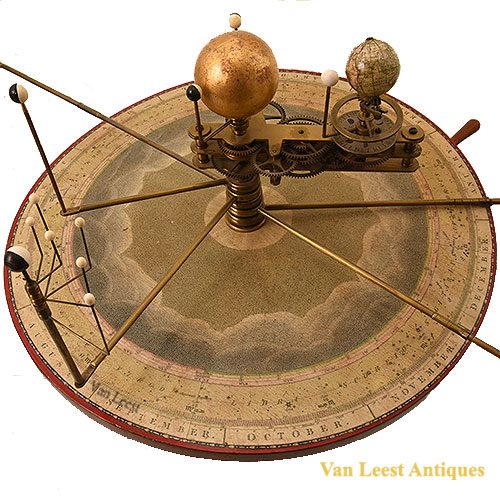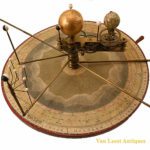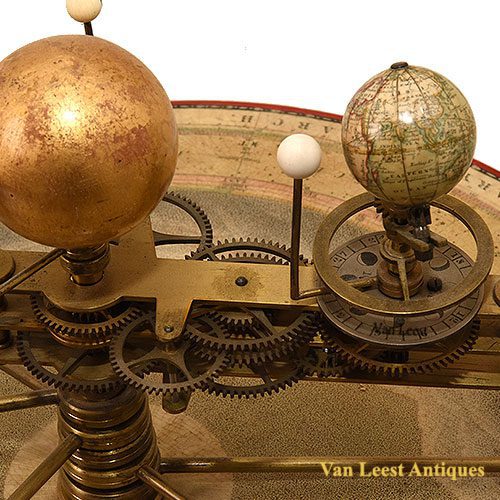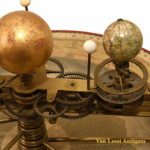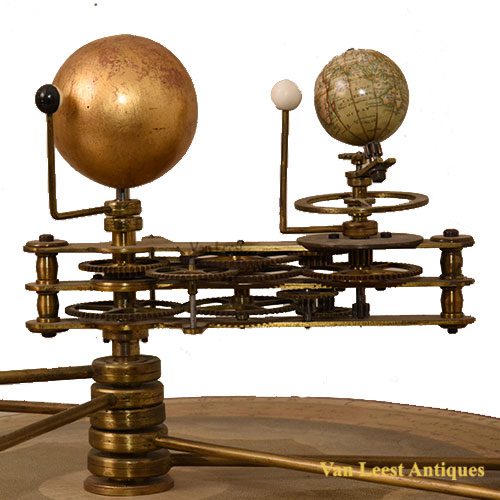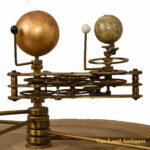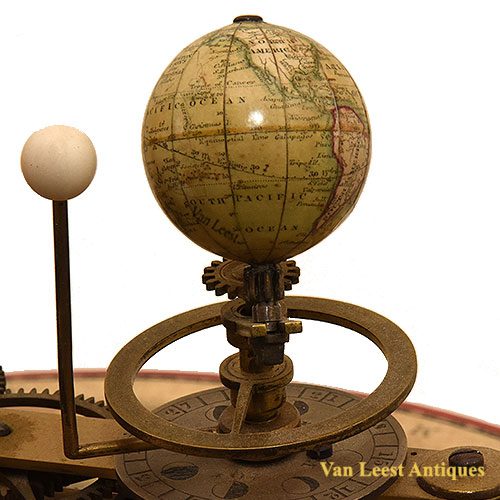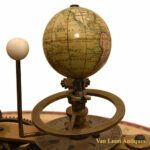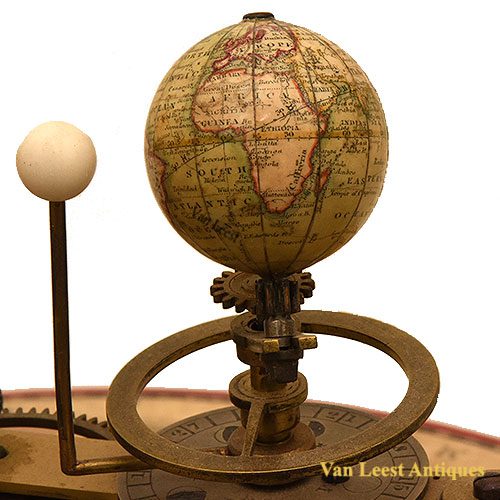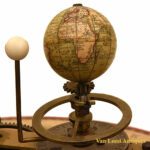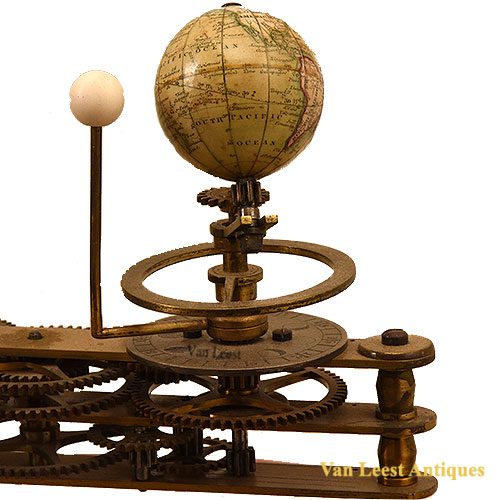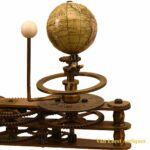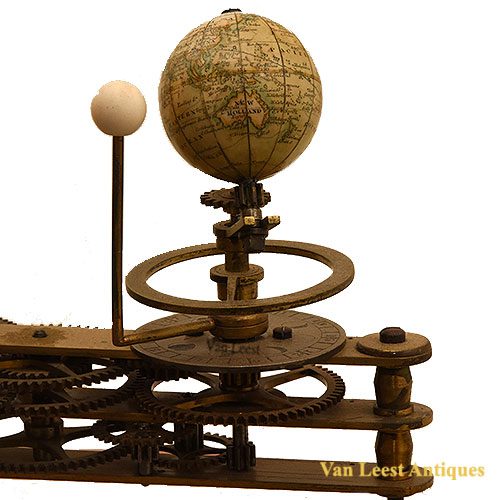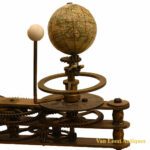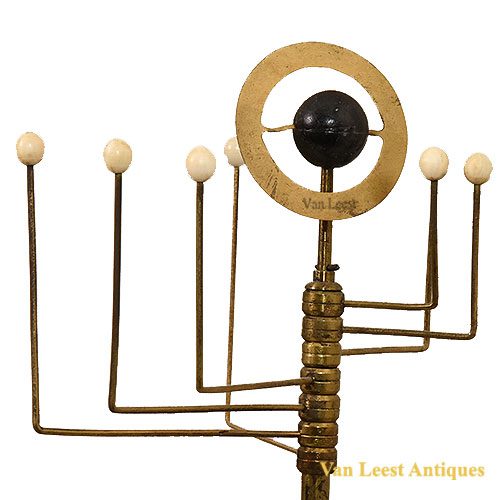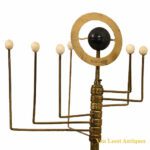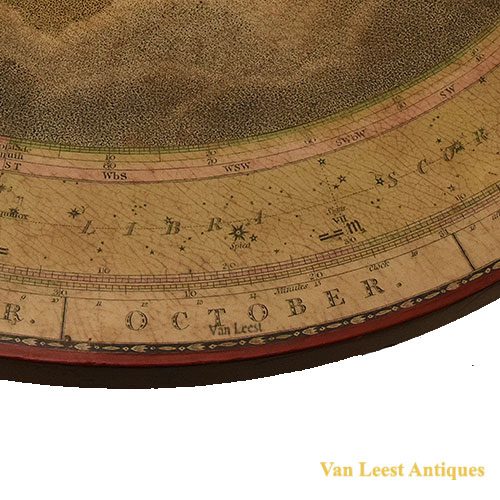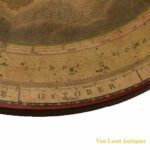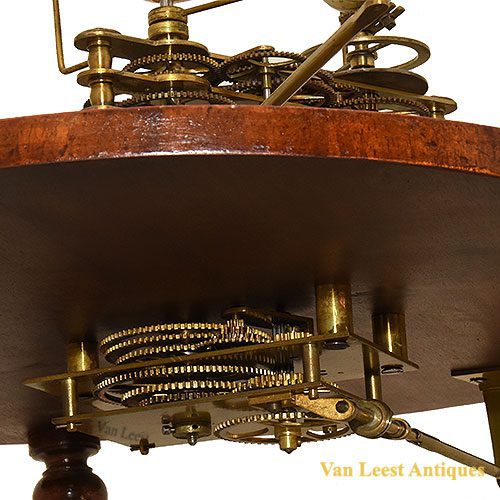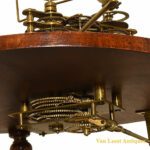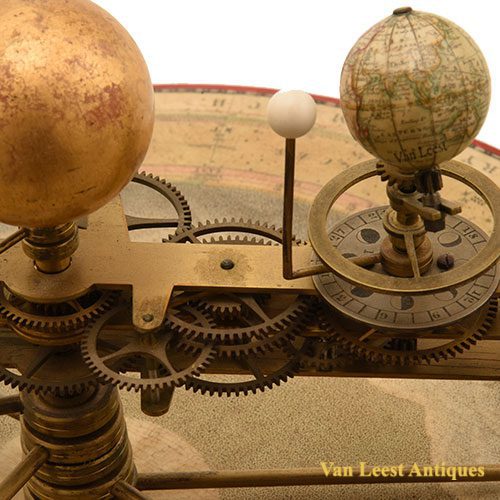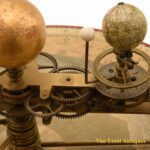 Newton & Sons Orrery, C 1840
Sold
A very nice and working Orrery by Newton & son's, C 1840.  This beautiful model of the solar system is an example of a type of instrument known as an 'orrery'. It is made of brass mechanism and ivory and ( restored moons) and wooden base with a paper scale which was printed and pasted on the top and coloured by hand. The paper on the wooden base is signed by "Newton 66 Chancery Lane, LONDON", and the globe is signed by "Newton & Son's – New terrestrial Globe". The instrument shows the planets: Mercury, Venus, Earth with moon, Mars, jupiter, Saturnus, Uranus Neptunus ( the last four are illustrated with there moons) and could be used to demonstrate the motions of the Earth and Moon relative to each other and to the Sun. Such instruments were popular during the eighteenth and nineteenth-centuries and this type would have been more affordable than those which were made of brass.
THe instrument is restored in 2006 by Boerhaave museum – Leiden ( working mechanism) and S. Sumira – London ( globe and Paper). All documents are available.  The wooden circular base on three turned legs is a littlebit pulled during the time, therefore, there is new veneer provided on the underside.
The planetarium was made by Newton & Son Company. John Newton (1759-1844) decided after several collaborations to work independently in 1783. The company was from that time located at 97 Chancery Lane, where he worked until 1816. In 1816 the company moved to 66 Chancery Lane came and reinforce the firm's son John Newton, Willam Newton (1786-1861). Father and son Newton made and sold globes and planetariums in various sizes and models. In1831, the company merged with the firm Berry & Son. Such instruments were popular in the eighteenth and nineteenth centuries.
Diameter base 44 cm and 32 cm high