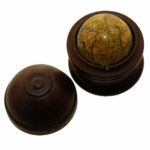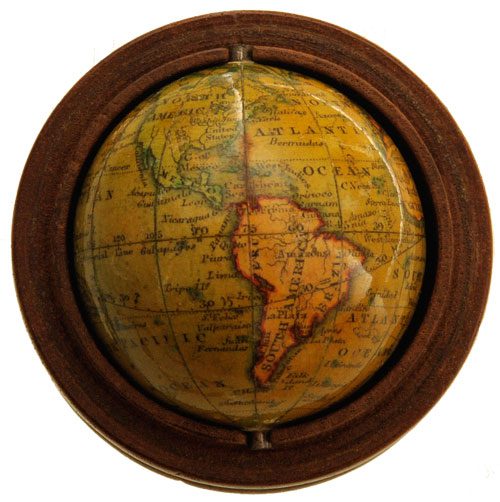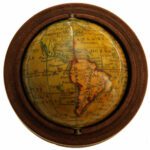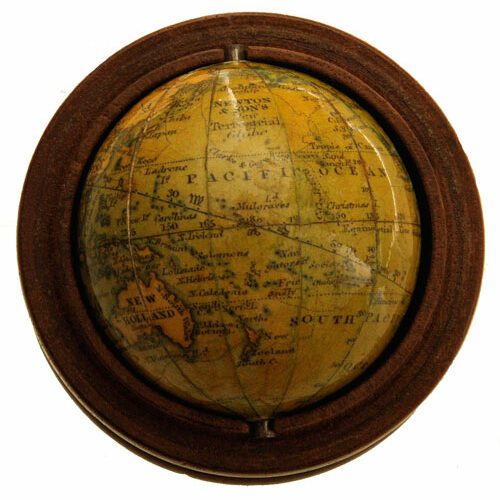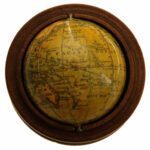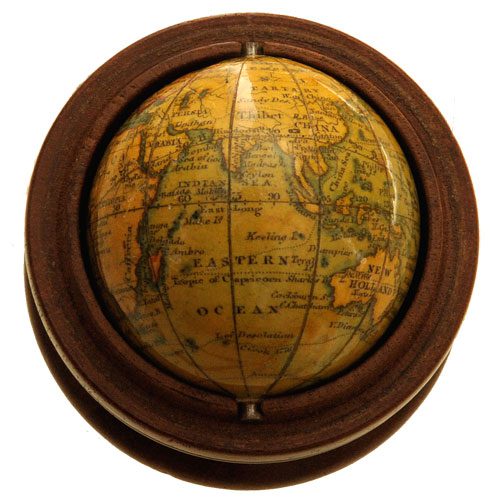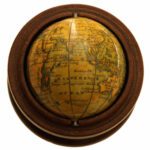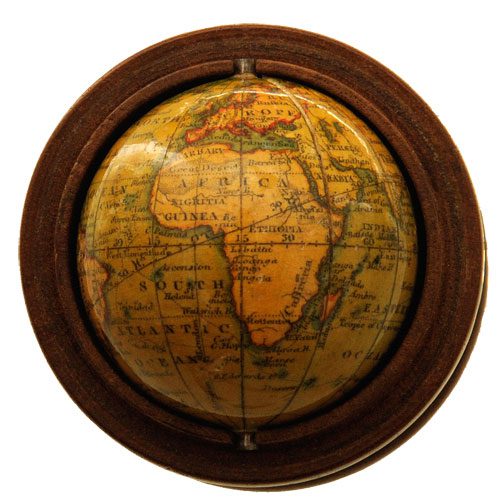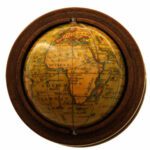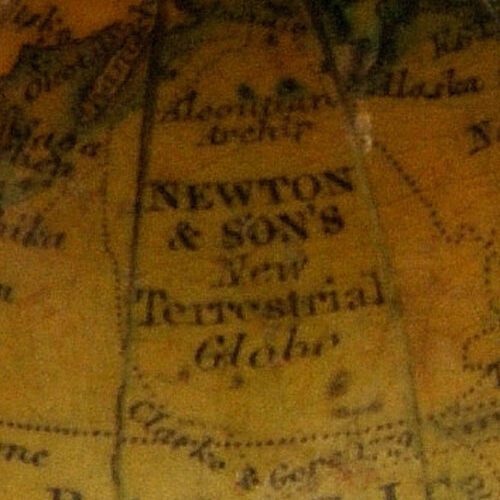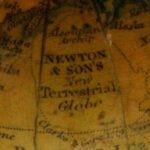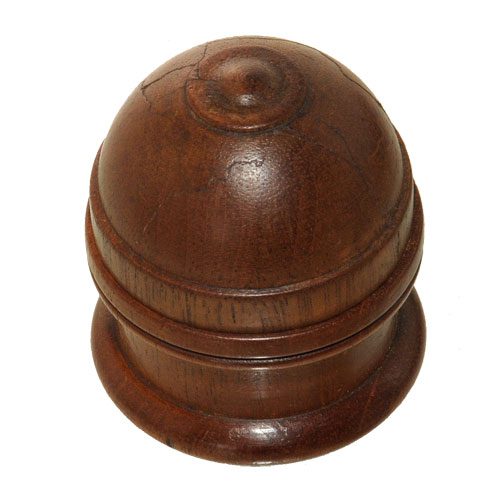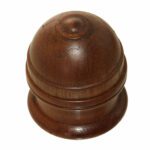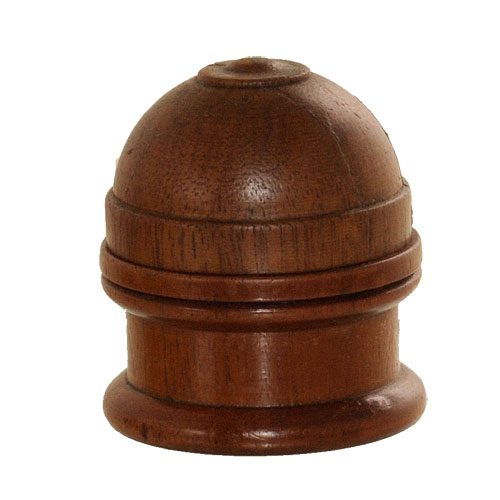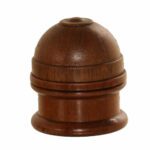 Newton & son's terrestrial globe, C 1850
Sold
The 1,5 inch terrestrial globe with engraved hand-colored gores, set within a turned mahogany box, the domed acorn-form lid lifting off to reveal the globe turning on polar axis pins in the lower cylindrical section.   Geographic entities are faintly colored in red, green, and blue with thick, boldly colored outlines. Oceans are colored green.  The routes of Captain Cook's third voyage, and the route taken by "Clarke & Gore" (Captains Charles Clerke and John Gore) who completed the voyage in 1779 after Cook was killed in Hawaii, are indicated.  California is shown as a peninsula.  The Sahara is called "Great Desert" and indicated with dot pattern.  The Antarctic region is shown without cartography.
Cartouche: NEWTON – & SON'S –  New – Terrestrial –  Globe.
Newton & Son was operated from 1841 to 1883 by descendants of the British globe maker John Newton, who started making globes in the late 18th Century. Â Condition: Globe is generally very good. Â Original Box is in good condition. The lid is broken in the past.
References: Dekker, Elly, et al. Globes at Greenwich: A Catalogue of the Globes and Armillary Spheres in the National Maritime Museum, Greenwich. London: Oxford University Press and the National Maritime Museum, 1999.  pp. 55, 422-423, 427-428.